It had been a long time coming, but the 1811/Kid Ory Historic House in LaPlace, Louisiana, swung open its doors to visitors for the first time on Tuesday, Feb. 2. A ribbon-cutting was followed by the serving of a Mardi Gras-style king cake and an enthusiastic set of tunes celebrating the music of Edward "Kid" Ory, the trombonist, bandleader and composer who pioneered jazz in New Orleans, California and Chicago.
This is the first time the house—built in 1793 some 25 miles upriver of New Orleans—has opened to the public. Previously known as the Woodland Plantation or Montegut House, the 1811/Kid Ory Historic House dates back to the Spanish colonial era. At that time and for decades to come, it was a working sugar cane plantation for Manuel Andry, a commandant of the German Coast, a region of early Louisiana settlement in present-day St. Charles, St. John the Baptist, and St. James parishes.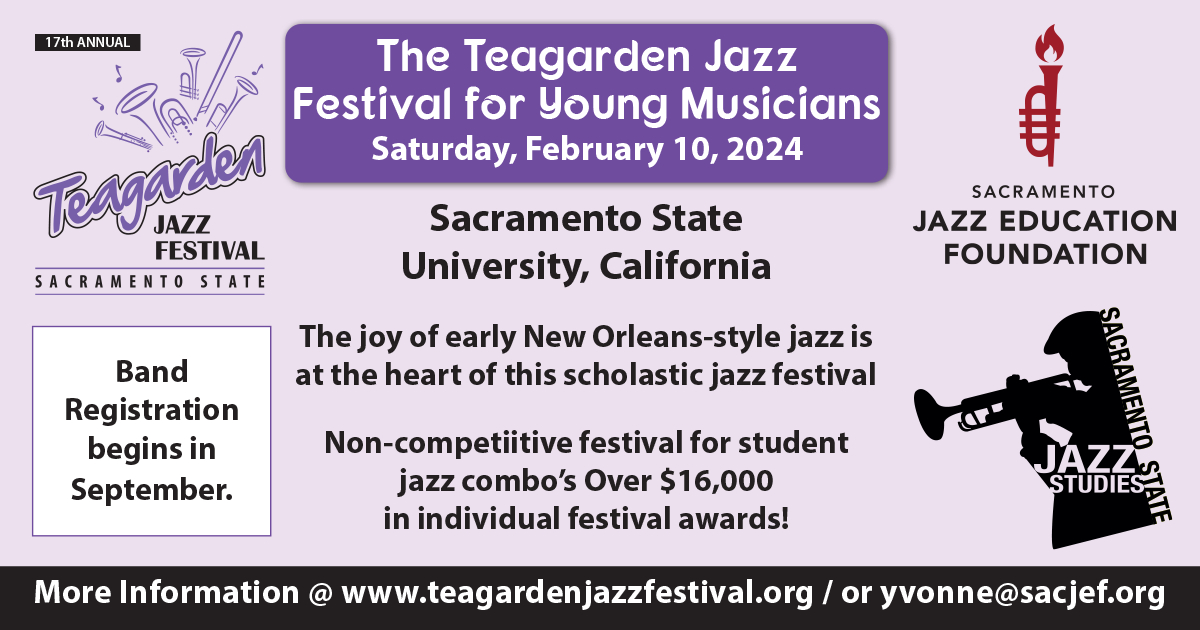 Now, two permanent exhibits at the site tell the stories of the 1811 German Coast uprising of enslaved people and the life of jazzman Kid Ory, born on the plantation in 1886. Visitors find a wide selection of Kid Ory's music on vinyl, compact discs, and 78 rpm recordings as well as books, handmade string instruments, vintage phonographs, photographs and artwork.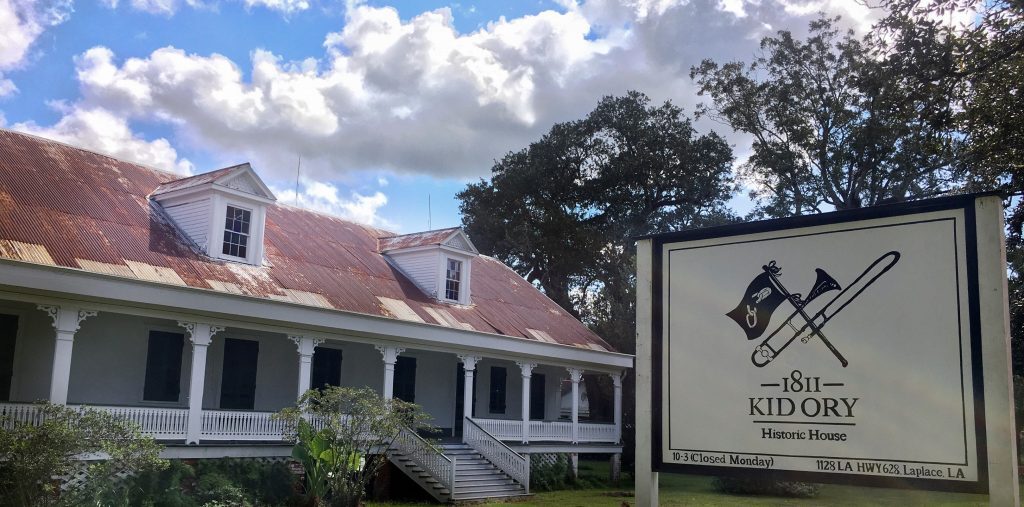 The 3,982-square-foot house stands on 3.7 acres along what is now La. 628 in LaPlace. It still contains the original solid raised foundation, with hand-hewn, 14-inch square cypress beams, interior walls that have the original plaster and six original fireplaces, along with detailed moldings and porch balusters.
Over 220 years, the house was built out in stages. Originally called the Andry house, the oldest parts can be readily differentiated from later additions by the manner that the wood was milled in each era. That discovery was made three years ago by Gabrielle Begue, the consulting architect on the renovation.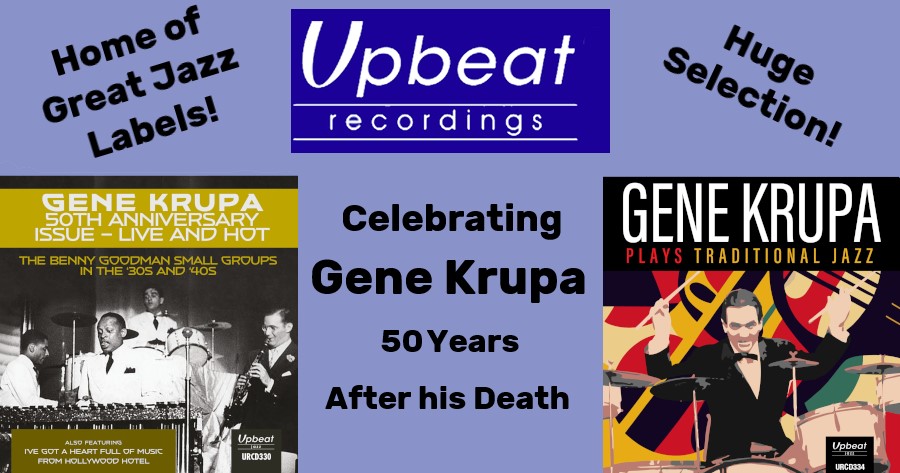 On Feb. 2, contemporary New Orleans trombonist Charlie Halloran—accompanied by drummer Brett Gardner and bassist Josh Gouzy—performed a set which included Ory's most famous tune, "Muskrat Ramble," composed in 1926. The trio held forth on the wide porch of the big house of the Woodland Plantation where Ory's mother, a Creole of color named Octavie Devezin, worked as a servant. His father, Ozeme Ory, a white man of French and German ancestry, worked as a farm laborer at the 1,880-acre plantation.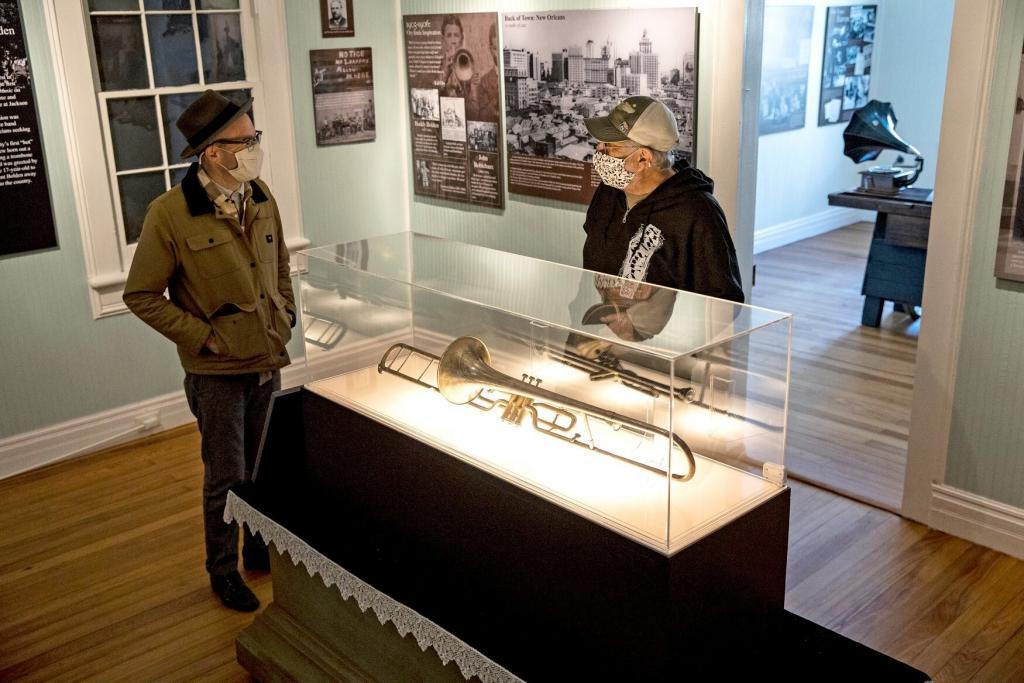 So did his son who became the plantation's water boy, driving a mule-drawn wagon a mile-and-a-half each way daily delivering water to the field hands.
During off hours, Ory and his friends would harmonize vocally on tunes such as "Sweet Adeline," "Lizard on a Rail," and "Silver Threads Among the Gold." Occasionally, they'd catch performances by the local Pickwick and Onward brass bands, or even John Robichaux's orchestra from New Orleans. The ambitious novice musicians fashioned their own instruments and imitated the music they heard from professionals.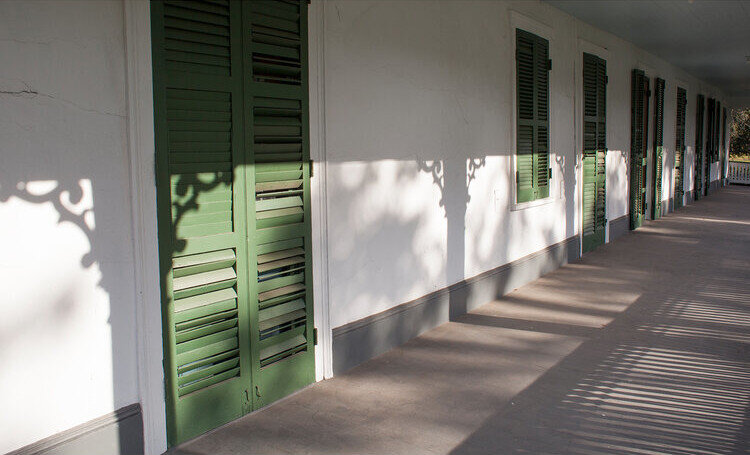 The site's opening day last month "was the first time we know of that anyone has played music on that porch in 115 years," observed John McCusker, the museum's managing director.
"Ory himself played one of his earliest jobs with his band there on June 27, 1906, at his cousin's wedding," said McCusker, author of the 2012 biography, Creole Trombone: Kid Ory and the Early Years of Jazz.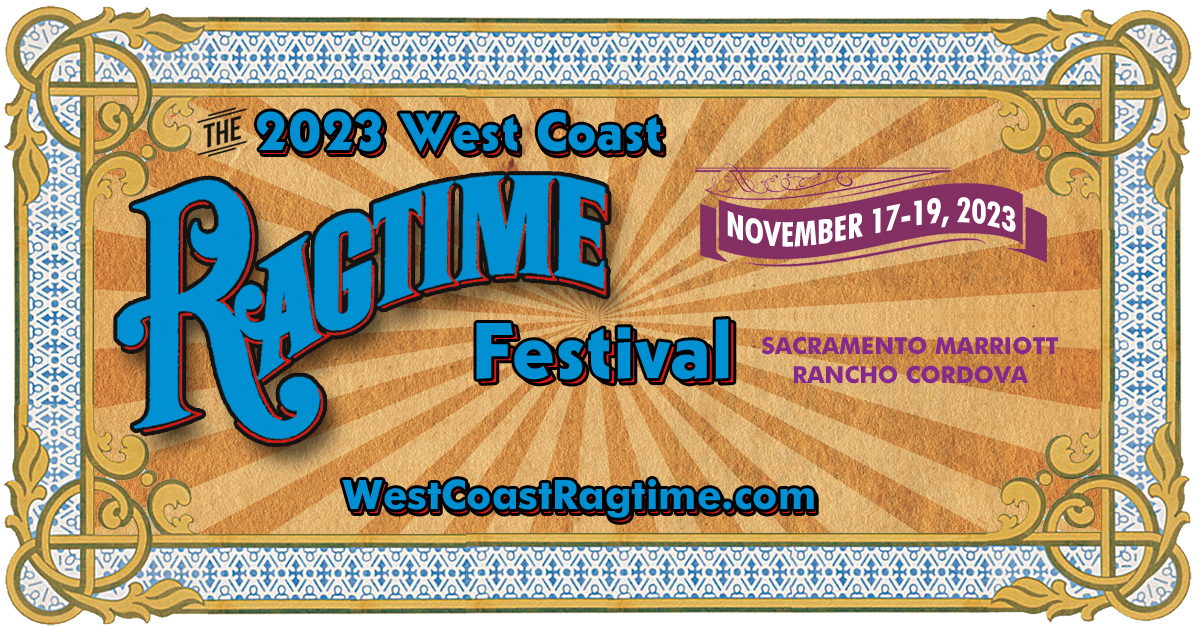 The wedding reception was an important gig for 19-year-old "Dutt" Ory (he had yet to acquire his professional nickname, "Kid"). For several years, Ory had been staging fish fries which featured his band at an abandoned house at the Woodland. But in those last days of the 19th century, Dutt and his boys admit they were just "pretending" to be musicians, even making their own instruments out of cigar boxes and tin cans.
But that wedding reception was different. It was a real society job and his well-rehearsed bandmates now had real instruments. They were still playing entirely by ear, but they knew how to round out the rough edges with a sweeter, smoother sound.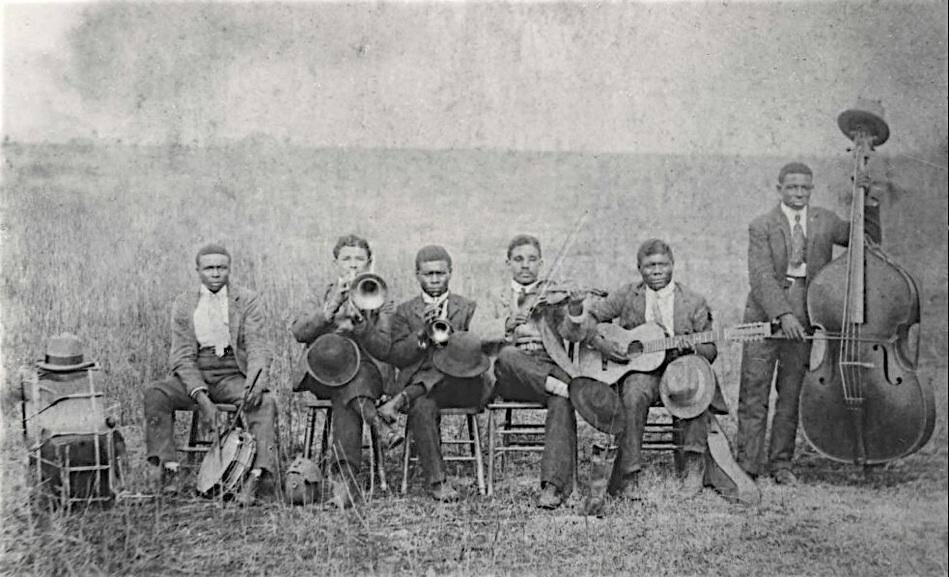 When his cousin's sisters hired him to entertain at the reception it gave him a chance to prove to his family that his musical pursuits were worthy. After the dance, family patriarch John L. Ory—who had two children who were professional musicians—took the young bandleader aside on the porch and apologized in French for assuming Dutt was a lazy boy, good for nothing. No, he'd had an epiphany. "You know," the elder Ory said, "everyone's good for something in this world." And Ory was good at music.
"Playing that wedding reception certainly elevated him in his community," McCusker commented in a recent telephone conversation.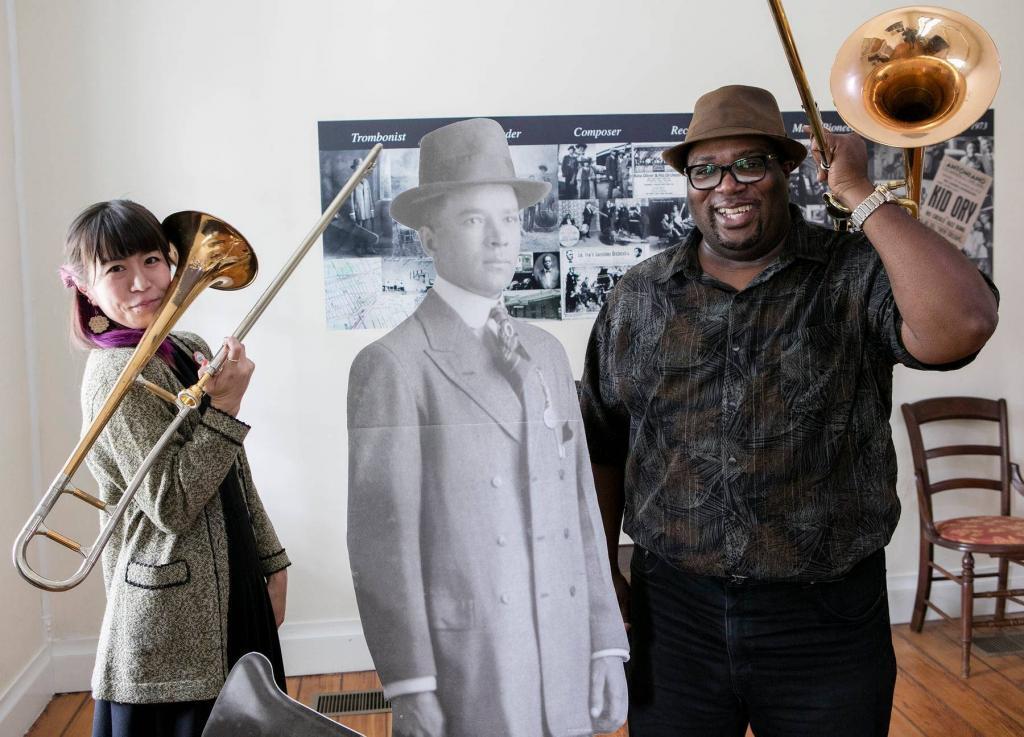 Back in 2016, the eight heirs of the Ory family that owned Woodland Plantation since 1898, decided to sell the property as the last of their relatives had moved out in 2004. The property featured a raised French Creole-style home standing nearly 200 yards from the Mississippi River in St. John the Baptist Parish, and they were willing to let it go for about a half-million dollars.
Mississippi-born, New Orleans-based geologist Timothy P. Sheehan purchased the parcel in 2017 and its buildings were renovated the following year. Sheehan got in touch with McCusker—an award-winning photojournalist and longtime host of historic New Orleans jazz tours—about establishing a museum at the big house.
McCusker contributed some $50,000 from his own hard-earned newspaper pensions to make the museum happen.
"Tim owns the house," McCusker said. "I own the museum."
He's proud to say that the LaPlace museum holds the largest Kid Ory collection in the entire world. Items include music and writing in the hand of Louis Armstrong and Jelly Roll Morton, original sheet music from 1920s recording sessions, personal letters, business records, and photographs. Much of the collection came into McCusker's possession during the 15 years that he researched the Ory bio he was writing.
Ory led his own very popular bands in New Orleans from 1910 to 1919, and he went on to help define the emerging jazz style and foster the careers of cornetists King Oliver and Louis Armstrong, and clarinetists Johnny Dodds and Jimmie Noone,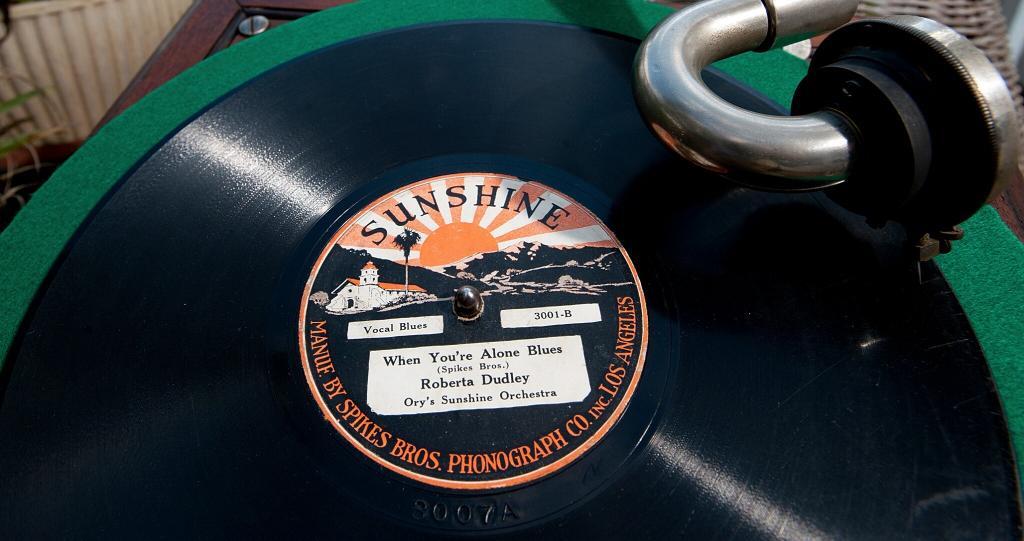 In 1922 in Los Angeles, Calif., Ory's outfit became the first African-American jazz band from New Orleans to record, listed on the disc as Spike's Seven Pods of Pepper Orchestra although they were normally billed as Kid Ory's Creole Orchestra. In 1926, he composed the standard "Muskrat Ramble" for Armstrong's Hot Five in Chicago. And—after a sabbatical during which he ran a farm in California—he continued to make records through the mid-1960s bringing authentic New Orleans jazz to the nation. Kid Ory died in Hawaii in 1973, at age 86.
After a year of designing, collecting and installing the museum exhibits, McCusker and his volunteer staff—non-profit founder and history practitioner Charlotte Jones, who is an expert on the use of mules in agriculture, and 1811 scholar-in-residence Daniel Senentz Jr.—were preparing to open in early 2020 when COVID-19 changed everything. And then they also had to await installation of an elevator to fulfill the requirements of the Americans with Disabilities Act.
"So I spent most of last year writing and editing interpretive story panels and posters," McCusker said. "That was my COVID therapy."
That therapy pays dividends for visitors. Exhibit Room I features "Stomping Grounds: Mules at Work in Southeast Louisiana," which explores the role of draft animals and sugar production in the era after the Civil War. Exhibit Room II features photographs of regional culture.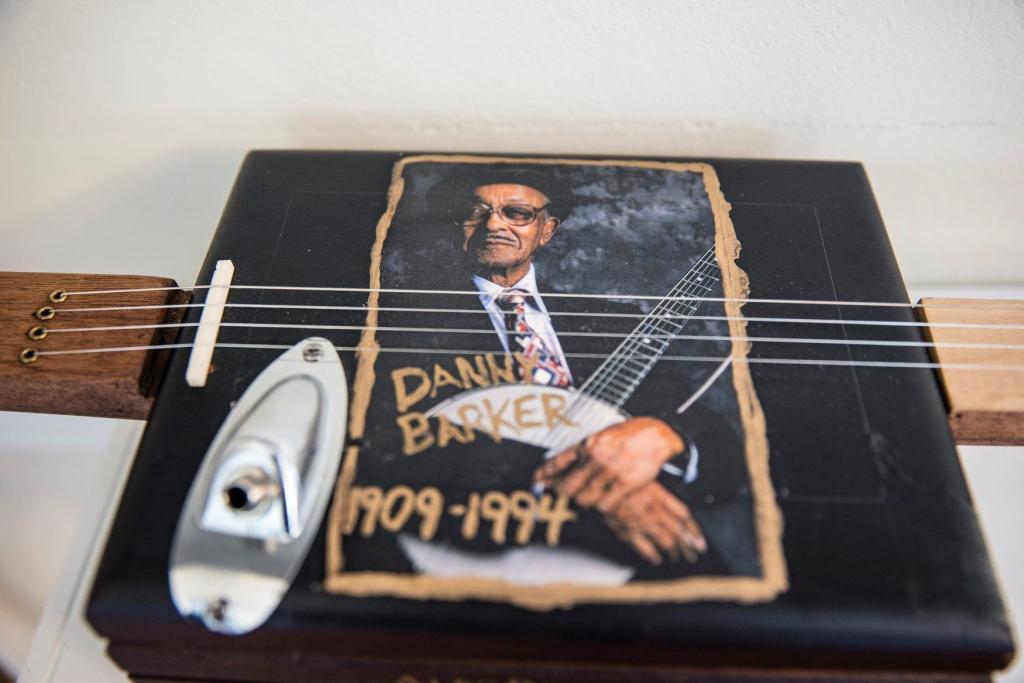 And the gift shop also offers a selection of cigar-box instruments built by Alexander Mailho and John McCusker, including four- and three-string guitars, lap guitars, and violins for prices ranging from $100 to $300.
When more than three dozen people stopped by the big house on opening day, McCusker was encouraged by the turnout. And visitors continued to appear throughout the museum's first week. "We made enough money [from admission fees] to pay the electric bill," McCusker exclaimed.
After opening last month, the 1811/Kid Ory Historic House was added to Louisiana's Cooperative 1811 Freedom Trail, an initiative of the state's Lieutenant Gov. Billy Nungesser. McCusker hopes that the trail will encourage tourists to visit the new museum for years to come.
The trail stretches from the Woodland Plantation house/1811 Kid Ory House where the uprising originated to the Destrehan Plantation, the site of the trial for many of the slaves. There are 10 kiosks along the trail that tell the story of the uprising with audio narration by actor Wendell Pierce.
The 1811/Kid Ory Historic House isn't the first Ory site that McCusker has helped preserve. In 2002, he collaborated with the New Orleans Jazz Commission Preservation Resource Center to reclaim Ory's 1910 residence at 2135 Jackson Avenue. "It had fallen into disrepair and was operating as a crack house, but we were able to get it renovated, painted, and plaqued," he said.
And now he's done the same for Ory's birthplace and boyhood home, the Woodland Plantation.