I took up the clarinet at the age of nineteen. I am totally self taught and do not read music. In fact, I play the clarinet in concert key not clarinet key. Whatever all that means. I have also lead three bands for a total of 55 of my 57 years in music. (Now you know how old I am.) My third band is the Cakewalkin' Jass Band which will be 53 years old this December.
Being a non-reading, self taught, musician is not that uncommon. But being self taught and leading a working band for over 50 years might be. What is involved in such an endeavor?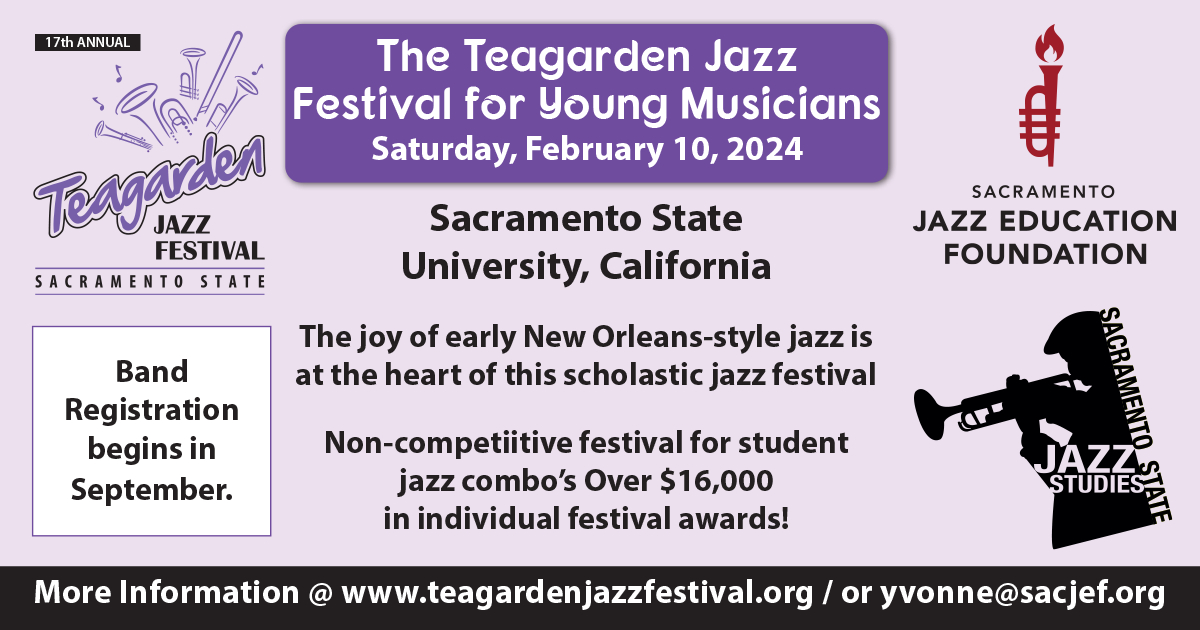 Well, let me go back to the beginning. I had a friend that played trumpet and had a dixieland band that rehearsed once at my house. I also had a cousin that was marrying a cornet player that also played in a jazz band. I started to think that this looked like fun.
I first wanted to learn trumpet and had my friend show me how. That didn't go anywhere and he suggested that I take up the clarinet. So I borrowed a metal clarinet (which I still have—she never asked for it back) and started to figure it out. I knew that the sound came out from the lowest open hole. So I covered them all and figured out how to work my way up the clarinet. I could do it without the side keys so that's why I do not use them. I got myself a Rubank's Elementary Method book to try to teach myself how to read but that didn't go anywhere. All I learned was F-A-C-E and Every Good Boy Does Fine.
That was June of 1963. In September when I went back to my junior year of college, I formed a band and in December we played our first gig. The band was called the New Orleans Feetwarmers after a Sidney Bechet group.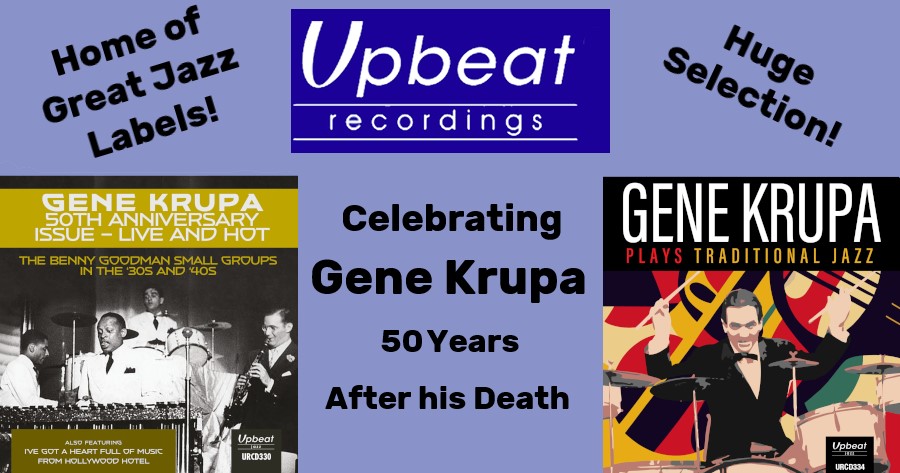 To learn the music I played along with records and the radio. Pete Fountain and Al Hirt were popular at the time so that's who I listened to. My cousin's husband told me if I ever came across a Kid Ory record to buy it and he would pay me for it. I found a double LP recording from the mid-1950s and listened to it before I told him. It changed my life. It introduced me to New Orleans jazz! I also realized how to arrange a tune and essentially how to lead a band. I kept the records.
Many people think that leading a band is easy. It is not. You must be cognizant of many things: tunes, arrangements, personnel and personalities, keys, tempos, dynamics, audience, and the business of running a band.
I have three priorities. First is the music itself, one must always be true to the music. Second is the band. It is more important than anyone in the band. Third is the audience. Without them there is nothing.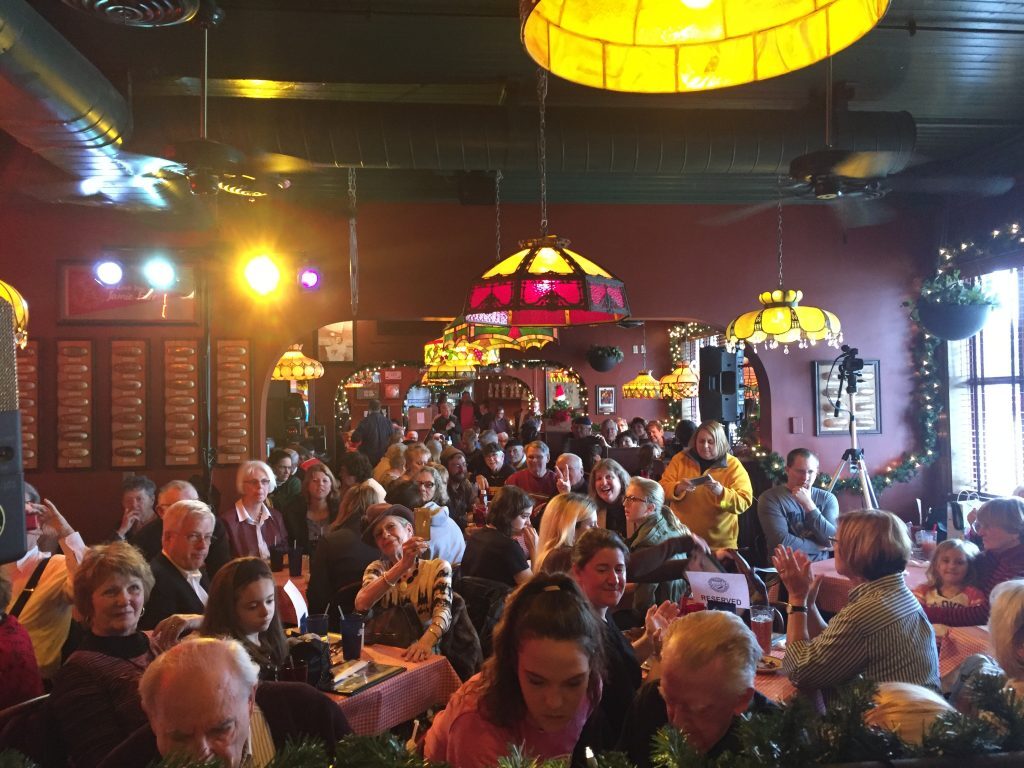 When I started leading bands, I was influenced by the Dixieland concept. That is, one in, everybody solo, and one out. The Ory records changed all that. I then started to listening to Oliver, Morton, Armstrong, Bechet, Johnny Dodds, Sam Morgan, etc. I fell in love with New Orleans jazz. I would play ensemble all the time if I could but I knew that fans expected solos. The Ory records taught me how to blend ensemble with solos.
In spite of people really liking solos, I know that they also really like the ensembles. (We have several tunes in our book that are, in fact, ensembles.) What I wanted to play was New Orleans Jazz. Listening to the old New Orleans guys, especially from uptown New Orleans, also taught me about the blues. The blues became my most important part of the music. The blues need to infuse every tune that is played. And that is why our vocalist is a blues singer.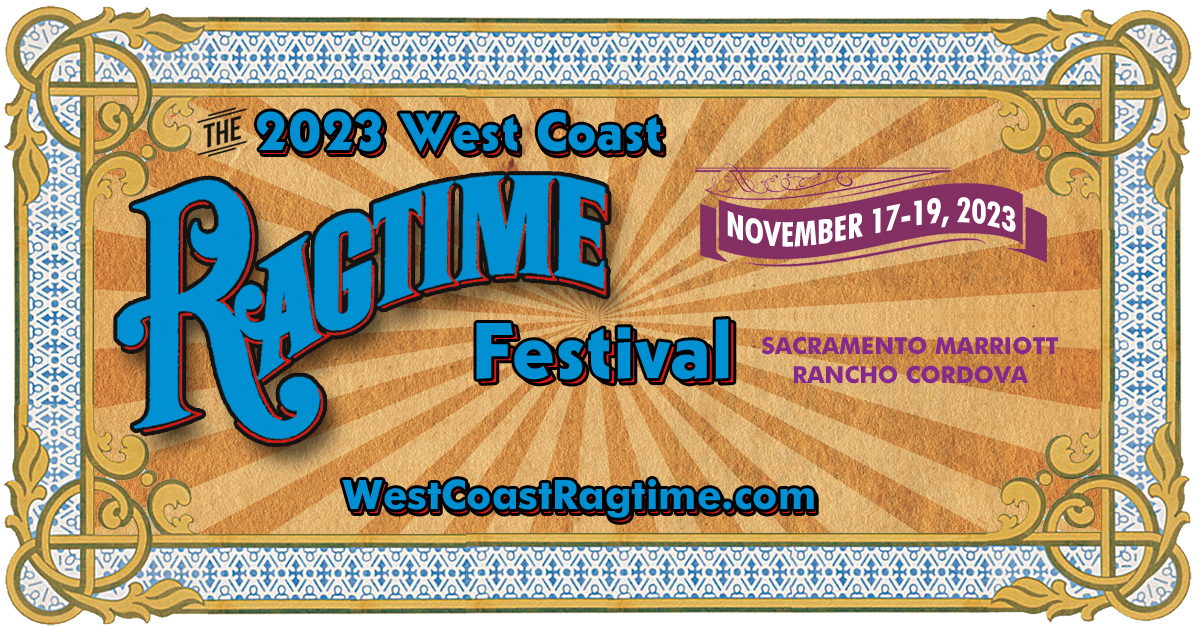 I learned much from playing along with records. Both about the music itself and arranging the tunes. I always tell young people getting into the music that you also want to learn about your horn, the history of the music, and the people that played it. Thus, I bought and read many books about jazz and the clarinet. Learning about the lives of those who created New Orleans Jazz helps in understanding who they were and why they dedicated their lives to the music. It helps in developing your own style and appreciation of the music.
The Feetwarmers lasted about a year and one half before I left town for graduate school. There was not a great demand for New Orleans Jazz in our area so we only played about once a month. After coming to Toledo and playing for a while at a club just south of Toledo, I formed a new band, the Dixieland 5 1/2.
When people ask me what kind of jazz we play I always tell them New Orleans or Traditional Jazz. But I tell them to the layman it is Dixieland. Thus the name of my second band. The name came from the fact that my banjo player doubled on cornet (making him one and one-half). We lasted about six months. We just were not learning the old New Orleans tunes I wanted in our repertoire. So I disbanded the band and formed the Cakewalkin' Jass Band.
We started out as a four piece group: banjo, piano, drums, and clarinet. Our first gig was December 8, 1967. We started at Tony Packo's Café on July 3, 1968. Who would have thought we would be at Packo's for 33 2/3 years and still be playing after almost 53 years!
With respect to leading the band, I would pay attention to many things on the job. Vary the tempos and keys, make sure we get in plenty of blues. Also, pay attention to the audience to play what they want to hear; without sacrificing my priorities. For example, if people suddenly start dancing to the music, play a few more choruses to let them dance. Remember, it is a dance music. Also, pay attention to your own band members. Know their strengths and capitalize on them. The Cakewalkin' Jass Band is not made up of jazz stars but the whole is more than the sum of the parts—as it should be. As you noticed in my priorities, individual musicians were not part of them.
Over the years I have also learned a lot about what not to do in leading a band. That helps too.
The off the bandstand part of band leading is probably the hardest part. Assembling the personnel for a gig. Getting a sub at the last minute, if possible. The nice thing about having a seven piece band at our regular gig was if I couldn't find a sub we would play the night without. Then there is the business side: sending out 1099's, filling out Schedule Cs, paying federal, state, local, and sales taxes.
I have been fortunate with the Cakewalkin' Jass Band. The present personnel has been with the band for decades. We don't just get together for a gig, we are a family. We have fun—on and off the bandstand. As a result, we play energetic New Orleans Jazz that entertains and brings fun to us and our audience. One of the greatest compliments the band ever had was back in the early to mid-1970s and we were playing a gig in a local park. After the concert, a gentleman came up and said he enjoyed the band and we sounded "just like the bands I heard in New Orleans in 1917." I knew then we were getting the sound that I wanted.
I am very proud to have had the opportunity to lead a great aggregation for all these years. I am totally self taught in every aspect of this music and it has been a great trip. I encourage any young musician to learn all they can about the history of the music and the musicians that created it. Learn what it takes to lead a band. Not, perhaps, to be a band leader, but to appreciate what it takes to lead a band.