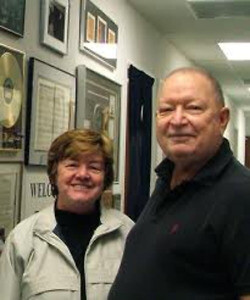 Recognizing their "unique and enduring contributions to the living history of jazz," the late Mat Domber and his wife Rachel are the recipients of the 2020 Satchmo Award presented by the Jazz Society of Sarasota, Florida. The Dombers founded Arbors Records in 1989. Initially devoted to the recordings of their late friend, reedman Rich Fay, Arbors has since released over 450 CDs featuring the top jazz musicians of the past 30 years.
Mat Domber's love affair with jazz had its genesis as a teenager when his father took him to some of New York City's famed jazz clubs in Greenwich Village to hear the likes of Pee Wee Russell, Muggsy Spanier and Eddie Condon. While pursuing a career in law and real estate, he first heard Rich Fay at the Gaslight Club in Los Angeles in the 1960s. When he heard that Fay, who worked for Disney music studios for 24 years, had never recorded in his four-decade career, he got him to put a quintet together and recorded Rick Fay's Hot Five, the first of 13 Arbors recordings featuring the artist.
Mat passed away in 2012. His wife Rachel continues his legacy as president of the independent record company based in Clearwater, Florida. George Wein said of his friend, "Mat really devoted his life to the preservation of music that he loved. He came along at a period when everybody else was only interested in music from the bebop era and recorded players like Scott Hamilton, Bucky Pizzarelli, John Pizzarelli, Ruby Braff, Warren Vache and Bob Wilber. The music would have disappeared completely if it wasn't for guys like Mat. He put his money where his mouth was."
Current Arbors Artists frequently covered by The Syncopated Times  include Adrian Cunningham, Dick Hyman, Warren Vache, Allan Vache, Scott Robinson, and Ken Peplowski.
Visit Arbors Records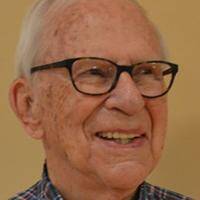 Lew Shaw started writing about music as the publicist for the famous Berkshire Music Barn in the 1960s. He joined the West Coast Rag almost thirty years ago and has been a guiding light to this paper through the two name changes since then as we became The Syncopated Times.  47 of his profiles are collected in Jazz Beat: Notes on Classic Jazz. Volume two, containing profiles from 2013-2016 will be available on Amazon soon. He taps his extensive network of connections and friends throughout the traditional jazz world to bring us his Jazz Jottings column every month.