Within the space of three years, ragtime pianist-composer Max Morath released four vinyl LPs on the prestigious Vanguard label: The Best of Scott Joplin (double album, 1972); The World of Scott Joplin, Volume 1 (1973); and The World of Scott Joplin, Volume 2 (1975).
In the opinion of this author, these represent an unprecedented achievement in the recording industry. The above were non-commercial recordings which instead of presenting Scott Joplin's world of music in a commercial light, presented it realistically and tastefully. And the first mentioned was a huge commercial success, regardless. The intention of this article is to look into the story behind these ground-breaking albums.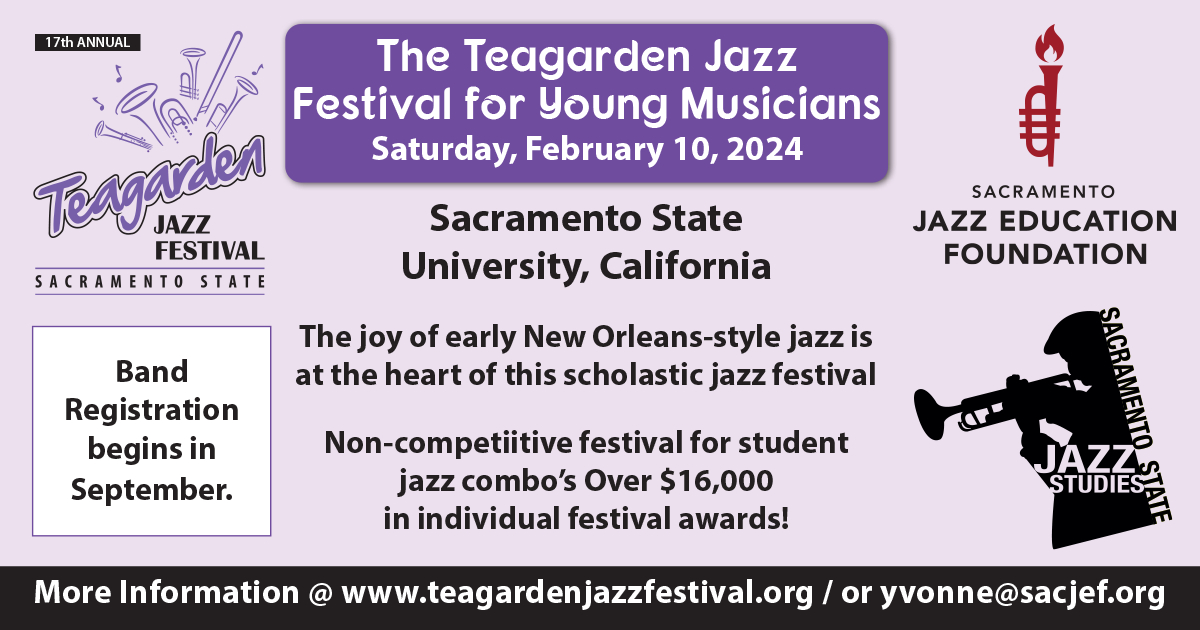 Max, can you tell me a little about how these albums came about?
Vanguard initially wanted me to do a "complete works of Scott Joplin," but I didn't want to do that. I wanted to capture the Tin Pan Alley and publishing world in which Scott Joplin found great resistance. Joplin was a leader, but there were other great composers like Joe Lamb and James Scott. I wanted to use the word "world" because Joplin was the leader of that element in popular music.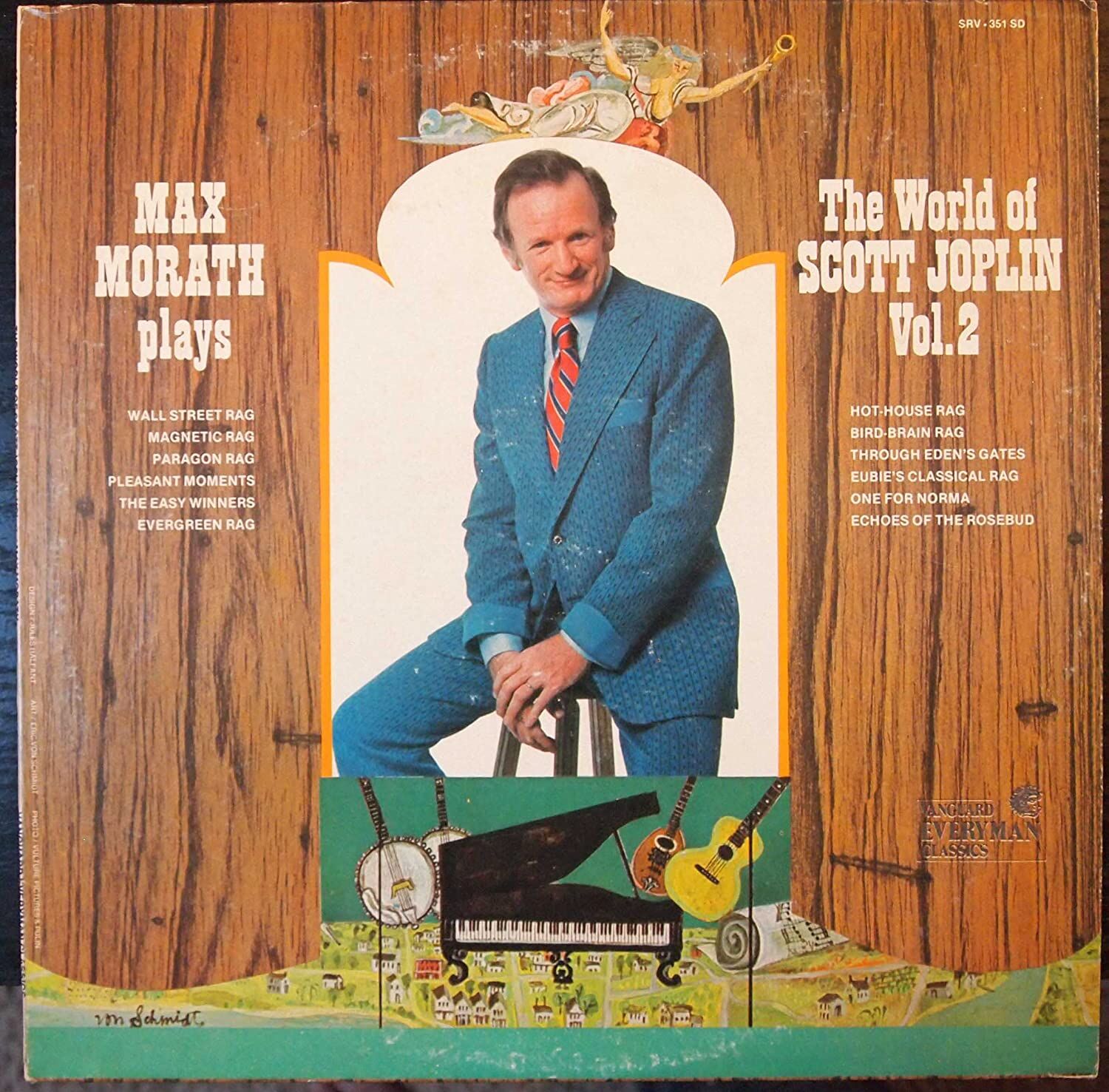 In those days [late 1960s, early 1970s], I did a couple of albums for Columbia on their Epic label, but I was fortunate to be able to sign with Vanguard. The originators of Vanguard were Maynard and Seymour Solomon. They were just a couple of kids from New York who went to City College and were still in their twenties when they started Vanguard, as an alternative to Columbia, RCA, and the big companies. In those days, not everyone could put out a record. Vanguard cropped up and broke through because of their recordings of Woody Guthrie and others, because no one else was recording those artists. They were the first company to let me do exactly what I want, and were the one record label willing to do non-commercial releases. They literally said, "Record whatever you want, Max!" No one else ever said that. As a result, we did a lot of albums together. It was a lucky break for me.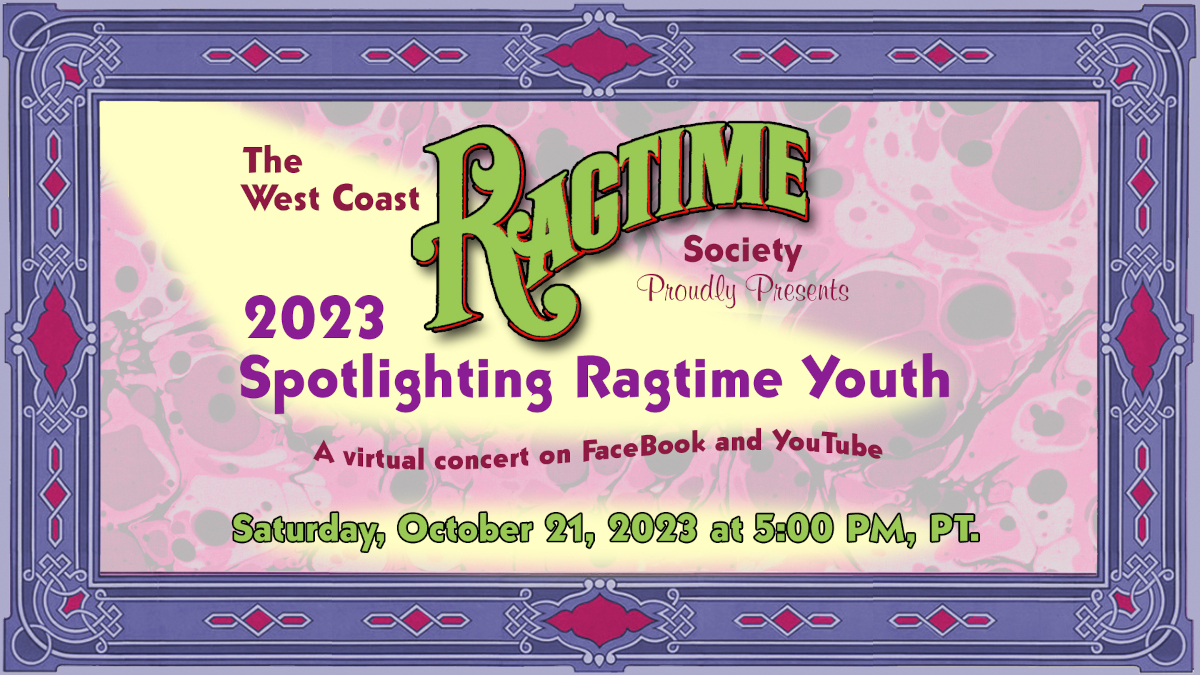 How did John Arpin come to be producing the sides with the ragtime ensemble? He was a considerable pianist himself.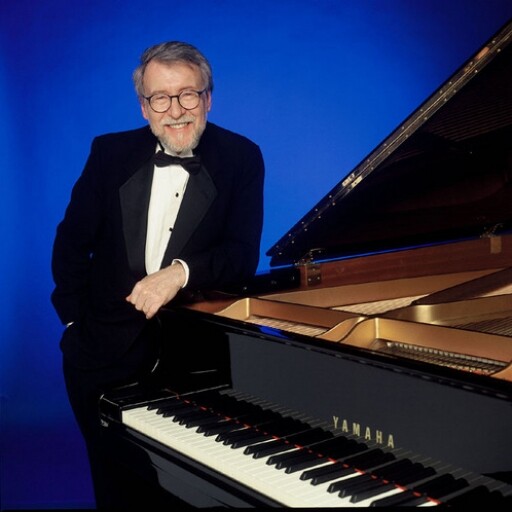 Arpin, whom I knew very well, was indeed a superb pianist. He had started a minor label in Toronto, which initially recorded that Original Rag Quartet album. This happened at the time that Columbia became the owner of Epic. I was not happy at Epic records, but fortunately I intersected with the Solomons and their wonderful new label which recorded folk music and all sorts of things. My memory of it is that we recorded that album in Canada with John in the control room. He had done quite a bit of recording; he had a program on the CBC [Canadian Broadcasting Corporation] radio and was very active.
I met John [Arpin] because we both worked at Club 76 in Toronto. Club 76 hosted a lot people. Johnny Maddox played there. It was more than a bar. Of course, it had liquor, but it was a great entertainment room. It was established by Bob Lee who got started with Bob Darch whom he met in Florida. Lee was a wealthy Canadian who started Club 76. Downstairs from the insurance company he owned, he had a very elegant French restaurant. So elegant, in fact, the waiters wore gloves! The clientele was very refined and the money was very good. John Arpin is an artist who remains to be examined more.
I had recorded the Tyler/Arpin album and then signed with Vanguard after leaving Columbia. The other solo album Vanguard produced, and they released both of those recordings as a real nice double album. It was my first album with Vanguard and it sold over 100,000 copies. I never sold another one on that level, but it put me in great shape.
I've had some producers brag to me about selling 1,000 ragtime albums, so selling 100,000 is remarkable.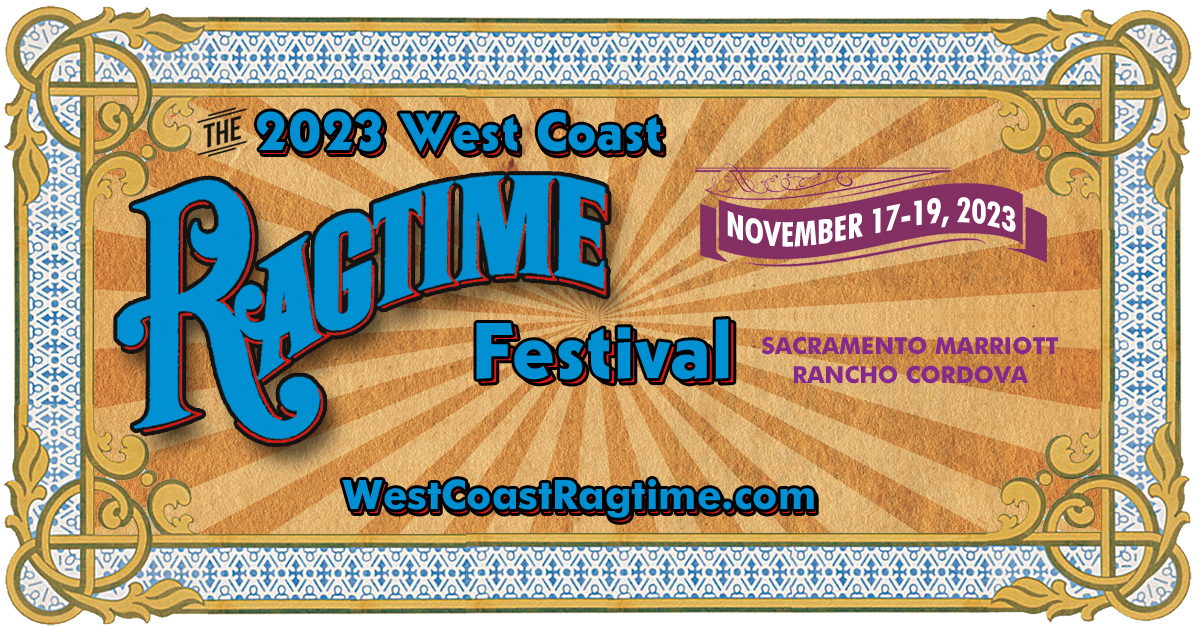 I'd like to add that the record business in those days was an industry run as an industry. You've got to remember after those early days, independents eventually broke down the mold. It's different now with the proliferation of labels we have today. But the influence of technology in the arts is what did it. For instance, in 1955 recording tape came along and this was a turning point. Once you had that change in technology it changed the world. The proliferation of labels was and is a technological event.
Were those recording sessions relaxed?
Oh sure. The engineer was a real good guy whom I knew real well. If you screwed up, you stopped, you had a cup of coffee, and then you started again later on after talking. Yes, they were very relaxed.
Did you often wind up splicing different takes together?
Most of my recordings were a mutual endeavor. There was not one album which I've made without extreme editing. Doing Ragtime piano, as you know, it has a very strict form. If you make one little mistake, then you have to start from the beginning [of the piece] or take out mistake. All of my albums sound like [they were done in] one take…but no, no, no! There was a lot of editing involved.
To what extent did the producer Jack Lothrop get involved in these recordings?
He was the editor as well as being in the control room, and a fine musician. One of the best things that ever happened to me was working with Jack. As I said, very few engineers are musicians.
Were the rags played with the ensemble rehearsed in advance?
The Original Rag Quartet was not an ad hoc recording group. It was a touring group, booked by Columbia Artists which did maybe 200 concerts a year around the country. But it was not a studio group.
How did you happen to meet Jim Tyler (the banjo player of The Original Rag Quartet)?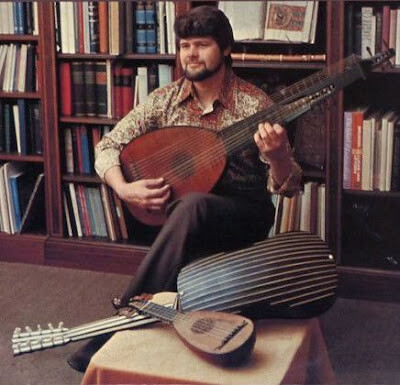 We met in New York. He was a youngish guy who was around 23 years old when I met him, and one of the most talented people I've ever worked with. He didn't have much business sense, but a lot of entertainers don't. However, he had no bad habits on the road. He also had a "bass mandolin"—a six string instrument—and could play all these beautiful things with a non-banjo approach. You can't say enough nice things about Tyler's playing. He [later] went to Europe because he couldn't do what he wanted to here. Then he went to London. He did some great recordings for a big company there. He eventually met his wife Joy in London—a great wife with a superb head for business. They both moved to L.A. Jim worked with some major orchestras, and worked constantly, but died suddenly [in 2010]. It was a great shock.
British poet Philip Larkin once said that the order of the poems in his collections was very important because each poem had a specific effect on the other within the order of those poems. It occurred to me that much the same can be said for the way LP records and CDs are organized. To what extent was the order of the pieces you selected done on an intellectual or intuitive level?
Mainly when you do an album like The World of Scott Joplin which you've been recording for a couple months, you…[order the pieces]…by your ear. For instance, if selection A ends in the key of Bb, then the next should start on a Bb chord. I do it by hunch, by ear, there's no drill. And it helps when you're working with the terrific engineers [I had] at Vanguard.
Was the ordering of the pieces decided on before or after the recording?
Always after you do all the recording. Nothing in advance. When you finally sit down with the master editor, you make your decision [then], and mainly based on intuition, contrast, all by ear.
Was the ordering of the pieces all your idea or did the producer(s) make any suggestions?
Both. It's a very collegial situation. We're not talking about a tough situation. [At Vanguard] these are all people you sit down and have a drink with; an informal situation. As I said, it's a MUTUAL endeavor.
How did you find the scores to "The Silver Swan Rag" or "The Cannonball"? This was a while before sheet music albums by Dover Publications edited by Rudi Blesh and Trebor Tichenor were readily available.
Mainly through collectors. I was in touch with a couple of guys who were not pianists, but who collected rags. Although, I had a pretty impressive collection myself. I had been setting aside sheet music since I was a kid. I had 75% of Joplin's scores, and several of them were impossible to find. And without John Stark [Joplin's music publisher], we would not have any of this.
With "The St. Louis Rag" (Tom Turpin), your performance ends with a section not in the published version of that rag. Was this your own improvised section?
I did very little improvisation, but Tom Turpin issued at least three editions of some of his rags. [My guess is] that's either Morath or Turpin at the end. I think I may have chosen to improvise it [that ending]. But, Hey! It's 50 years ago!
Did you ever meet Joe Lamb? Or Amelia Lamb? Or discuss interpretation with them or anyone who knew them?
I just missed Joe Lamb, he died in 1960. I became well acquainted with Amelia. We had lunch a lot, and she was a great lady. I knew his sons too, one of whom was quite musical. But we did not discuss his music much. I intersected with them after I made the albums. And Amelia was not a musician. However, one thing I found very touching is that the family all grew up in Brooklyn, and that they always lived within a few blocks of each other. I don't think he [Joe Lamb] was an accomplished pianist of even a Joplin level, but he thought like a composer.
What suggested to you the use of polyrhythms in your rag, "The Golden Hours"? It is one of the most stunningly original concepts in ragtime.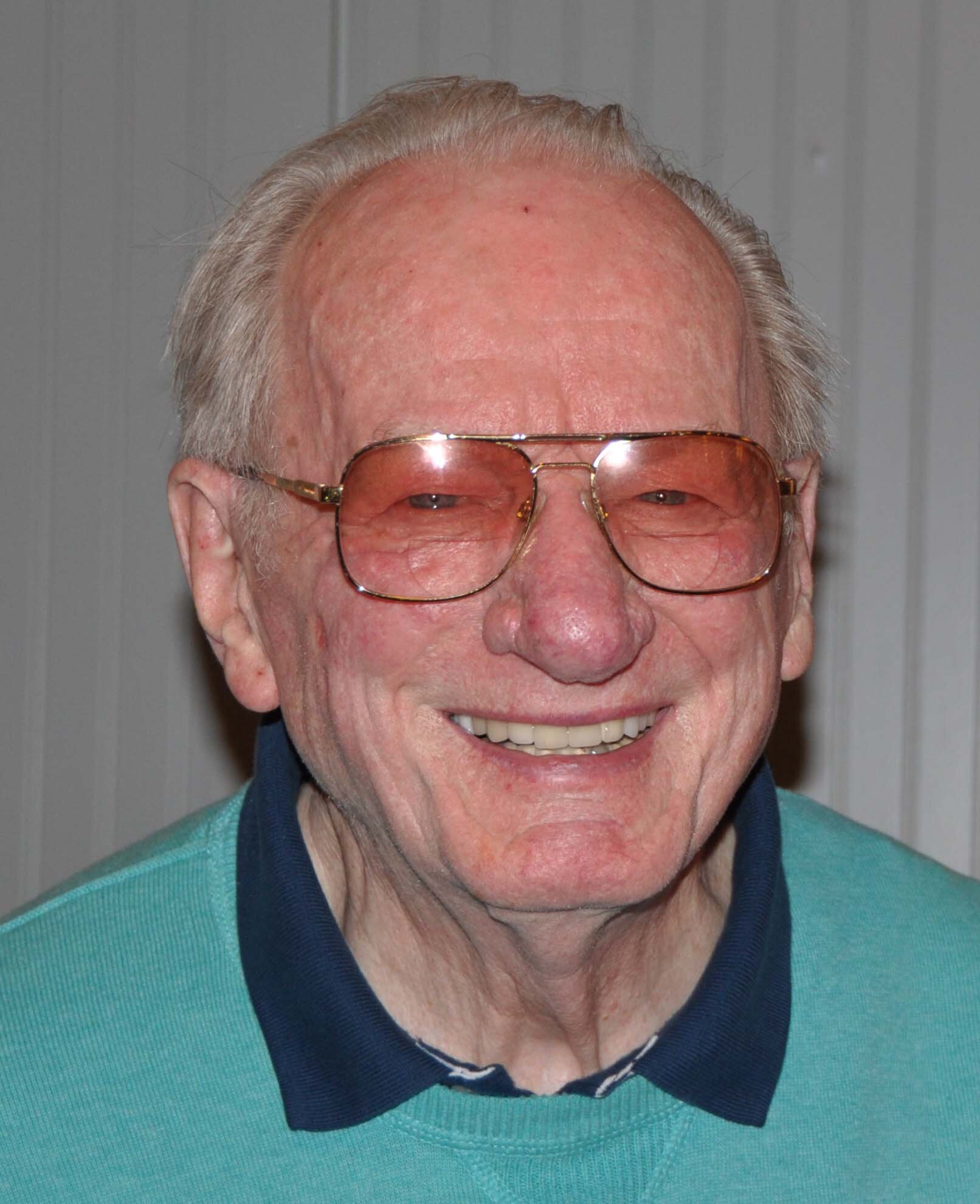 That's my invention! I remember writing at the time, and thinking that it's a good thing to break the rules, and if I inserted in a time signature of ¾ as I did occasionally, then that's the composer's privilege.
One of the things we must remember, is that, in music, we are stuck with "labels." We're stuck with the words "jazz" and "ragtime" and we are fixated on pre-determined ideas, and that's wrong. I think that's a real problem with popular and any type of music is that it often gets stuck in a pigeon hole.
Did you work with Eubie Blake on your interpretation of his "Classical Rag"?
I need to say it was a great privilege to ever have known Eubie and to have worked with him in Television. I don't think I ever had any input from him. He eventually learned how to notate on paper, when he had no musical education in his early life. I had the privilege of meeting [his theater writing partner, Noble] Sissle, too. Sissle was an elegant gentleman who dressed the part. Both were key figures, but sadly, he and Eubie had a falling out. I should add that Eubie Blake was a fine pianist and a great entertainer but his main contribution was the theater. That was his great love. Not just writing for the popular music industry. He would say, "I'm a theater man!"
______________________
As Max celebrates his 95th birthday this year, I reflect upon the following: because of the great thought that went into these four albums, I believe that the degree of diversity and sensitivity in the selections and performances was unprecedented in ragtime history, and rarely has anyone come close to repeating it. All the piano playing, in particular, shows a warmth and roundness of tone; a spontaneity and lightness of touch; and a complex use of dynamics, changes of mood and tempi. If any of we descendant performers have achieved anything in recording our albums, it is only because we metaphorically stood on the shoulders of giants like Max Morath.