This is likely a photo of the
Midnight Serenaders
that recorded for Paramount in 1928. If so they were led in the studio by Bill Haid on banjo, and joined by Frank Lhotak on trombone, both not pictured. Bill Haid was a member of the
Coon Sanders Orchestra
and recorded many sessions with
his Cubs
. Lhotak has a long career which included organizing
The Original New Orleans Jazz Band
. If this is indeed the Midnight Serenaders they were popular at dances around Utica NY from at least 1925 to 1929 based on newspaper advertisements.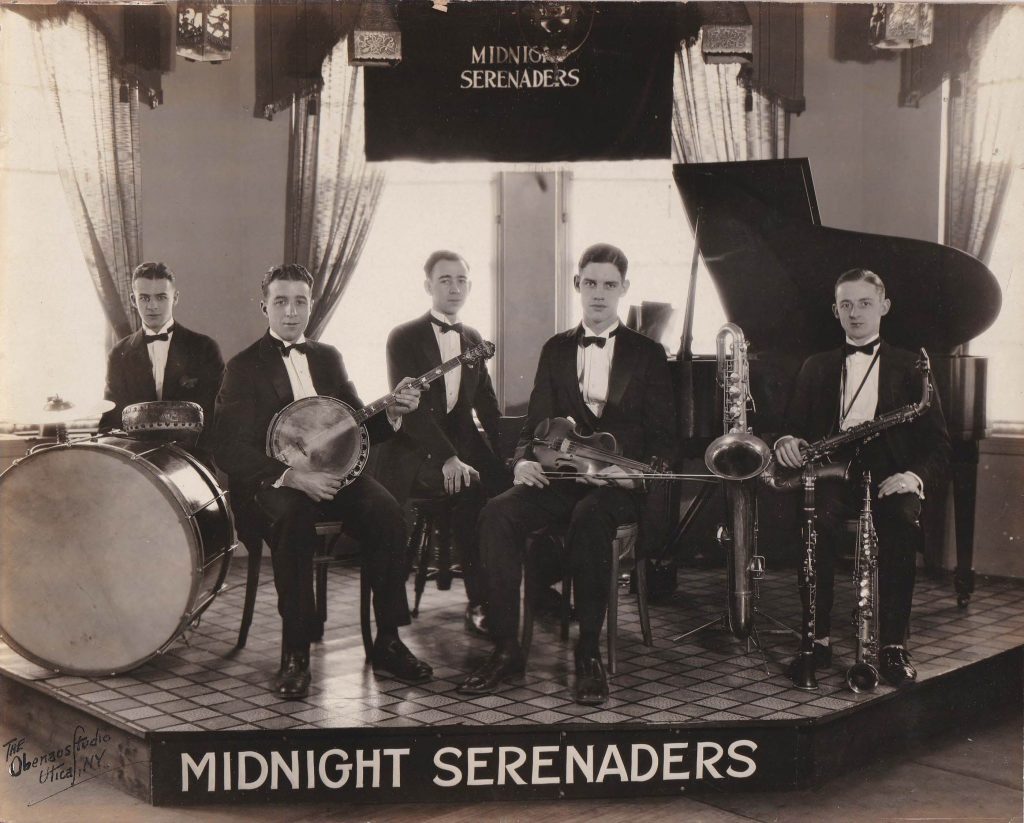 Two records carrying the Midnight Serenaders name were released on Broadway, Puritan, and Paramount in 1927. They have vocals by Irving Kaufman under the pseudonym Fred Greene and are by the Fred Rich Orchestra and not this outfit. In addition, several other bandleader used the name on occasion including Sam Lanin, Harry Reser, Willie Creager, Adrian Schubert, and Lou Gold.


| | |
| --- | --- |
| Artist | Instrument |
| Art Cope | Clarinet, Tenor Saxophone, Violin |
| Bill Haid | Banjo, Guitar |
| Frank Lhotak | Trombone |
| Bill Mach | Trumpet |
| Tony Monico | Drums |
| Stanley Norris | Alto Saxophone |
| Eddie Obermiller | Clarinet |
| Andy Pedulla | Trumpet |
| Benny Sans | Piano |
| Harry Tropper | Bass Brass |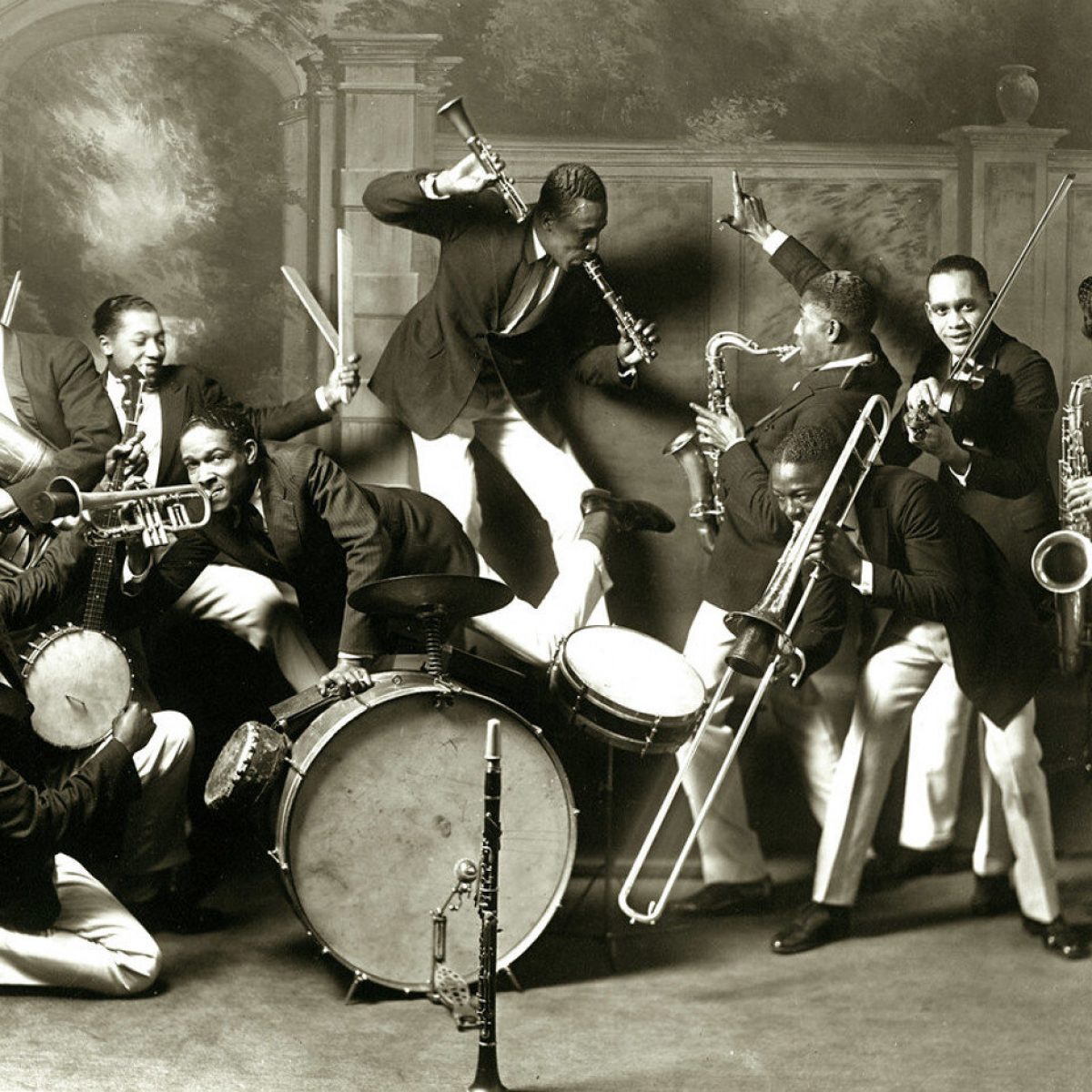 Redhotjazz.com was a pioneering website during the "Information wants to be Free" era of the 1990s. In that spirit we are recovering the lost data from the now defunct site and sharing it with you.
Most of the music in the archive is in the form of MP3s hosted on Archive.org or the French servers of Jazz-on-line.com where this music is all in the public domain.
Files unavailable from those sources we host ourselves. They were made from original 78 RPM records in the hands of private collectors in the 1990s who contributed to the original redhotjazz.com. They were hosted as .ra files originally and we have converted them into the more modern MP3 format. They are of inferior quality to what is available commercially and are intended for reference purposes only. In some cases a Real Audio (.ra) file from Archive.org will download. Don't be scared! Those files will play in many music programs, but not Windows Media Player.