The Monterey Jazz Bash by the Bay is gearing up for our best festival in years with elements few if any other US jazz festivals offer! To start, all our venues are under one roof at the Portola Hotel and Spa (and connected Convention Center) and only up to a five-minute walk apart. Elevators and escalators get you to the upper floor venues. 16 bands and 15 guest artists add up to 144 musicians playing their hearts out for YOU in 154 hour-long sets over the four-day event.
On Thursday we offer the only 2023 appearance of the celebrated trio We3 (Bob Draga, Jeff Barnhart, Danny Coots) as well as a return of our Monterey Marauders, a 12-piece band offering the audience a once-in-a-lifetime opportunity to see what happens when Dan Barrett, Dave Stuckey, Brandon and Justin Au, Clint and Riley Baker, Carl Sonny Leyland, Andy Schumm, Katie Cavera, Steve Pikal, Gareth Price and Marilyn Keller mix it up for a two-hour show! As well we're proud to present 2023's only reunion of the internationally renowned quartet B.E.D. (featuring Rebecca Kilgore, Dan Barrett and Eddie Erickson). Bands appearing for the first time in Monterey include Draga's Dragons, the Yosemite Jazz Band and the Warehouse Reunion Band while future phenom The Sierra Stompers makes its world-debut on our stages!
Pianists? Have WE got pianists! One venue has two pianos where you'll hear inspired pairings of a world-class parade of pianists such as Sonny Leyland, Chris Calabrese, Frederick Hodges, Chris Dawson, Jason Wanner, Yve Evans, Bonnie Otto, Rich Owens, Brian Holland, Jeff Barnhart, and a now-rare solo appearance by Stephanie Trick! Ragtime, Stride, Swing, Boogie-Woogie, it'll all be there!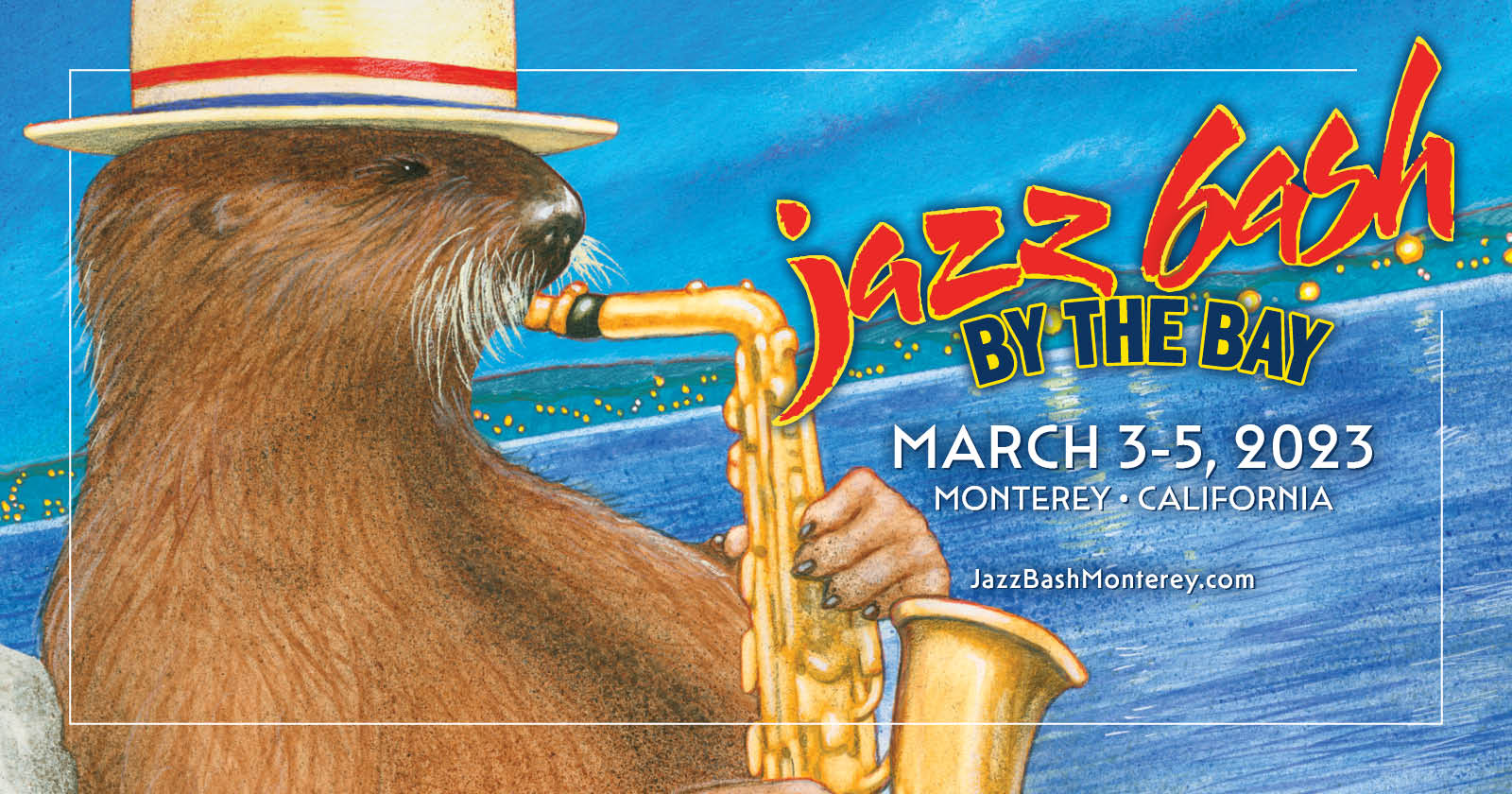 With eight venues, in addition to our polished bands you'll be treated virtually every hour to unique combinations of musicians offering one or more sets of spontaneous jazz including the Sweet&Hot Quintet, Andy Schumm's Hot Shots, the Apex Club Orchestra, Pickle's Sour Bunch and the Monterey Rhythm Aces!
Most of our venues offer well-maintained dance floors, while our premier venue, the DeAnza ballroom, sports two. In addition to our Thursday night Monterey Marauder party, the DeAnza is home to our "Two Bands—No Waiting" series (this year finds Gator Nation joining Tom Rigney and Flambeau on Friday, while Saturday finds Holy Crow cookin' it up with the Crescent Katz) as well as our Grand Finale on Sunday featuring Jeff Barnhart's Cannery Row Crackerjacks (Clint and Riley Baker, Danny Coots, Corey Gemme, John Otto, Andy Schumm, Katie Cavera, Steve Pikal and Jeff Barnhart).
Saturday's Patron's Brunch is a three-hour gustatory delight in the Ocean View Ferrante Room on the top floor of the Marriott Hotel across the street from the festival. This year, Ivory&Gold® will be joined by Eddie Erickson to keep the music, bacon and omelets hot and crispy!
The Monterey Jazz Bash board, family of volunteers and Co-Creative Consultants Brian Holland and Jeff Barnhart invite you to attend the festival people will be talking about for the rest of the year! Ample parking is available while lodging ranges from the Portola Hotel and Spa or the Marriott across the street to more modest chain hotels between ½ and 2 miles from the festival.