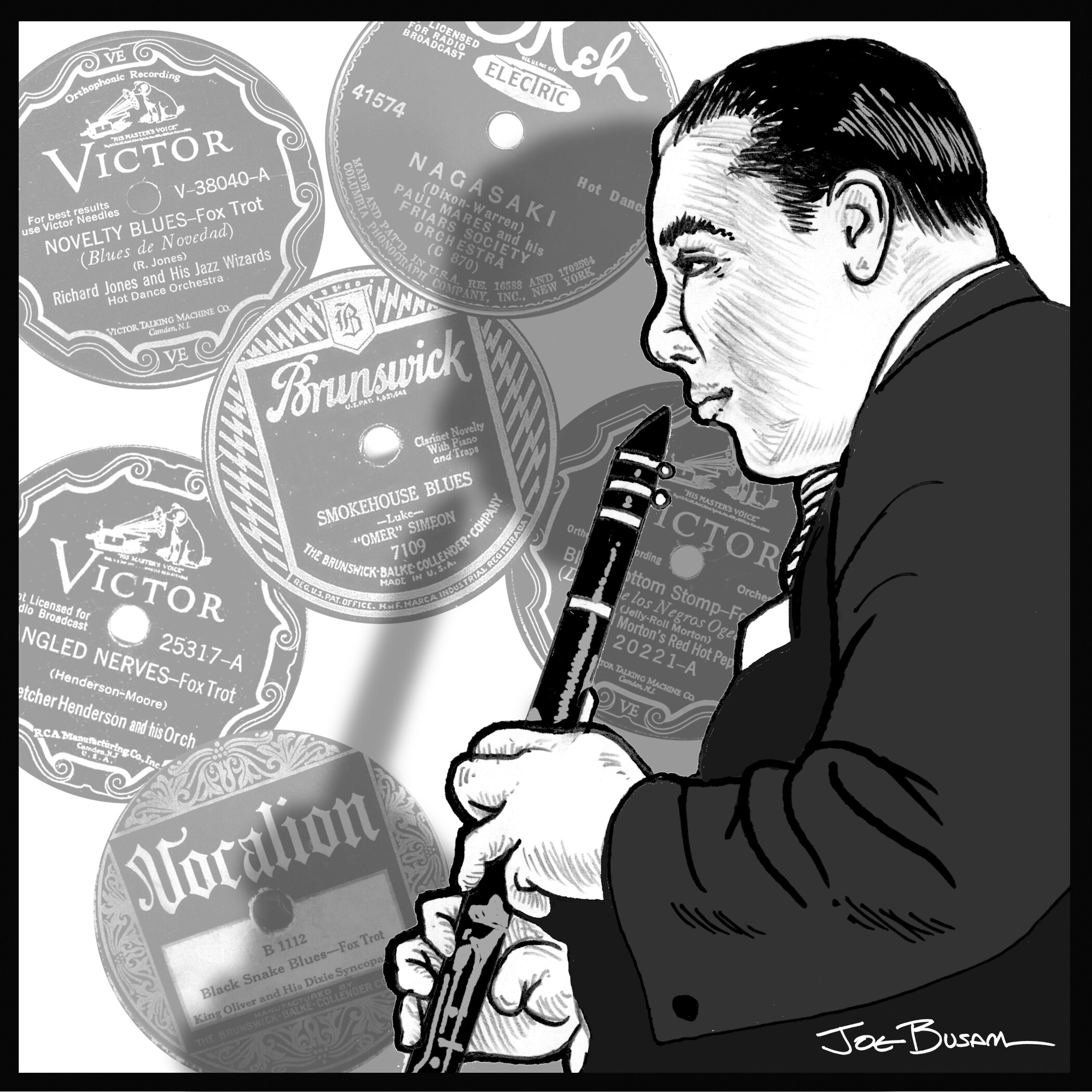 Omer Simeon was born July 21, 1902, in New Orleans, Louisiana. Though born in the Crescent City, Simeon ironically did not start to play clarinet until he moved with his family to Chicago in 1914. He took lessons from Lorenzo Tio, Jr., and soon afterward was working professionally. After playing with his brother/violinist Al Simeon's band, Omer spent four years (1923-1927) with Charlie Elgar's Creole Orchestra. It was during this time that he met up with Jelly Roll Morton (he soon became Morton's favorite clarinetist) and recorded classic sides with him in 1926 and 1928; among the many gems were "Black Bottom Stomp," "The Chant," "Someday Sweetheart" (taking a reluctant solo on bass clarinet), "Doctor Jazz," and a trio rendition of the complex "Shreveport Stomp."
Simeon worked regularly with King Oliver in 1927, and with Luis Russell the following year. After returning to Chicago, he was with Erskine Tate's Vendome Orchestra (1928-1930); and then joined Earl Hines' big band in 1931, where during the next six years he was well featured on both clarinet and tenor, making many recordings with the great pianist.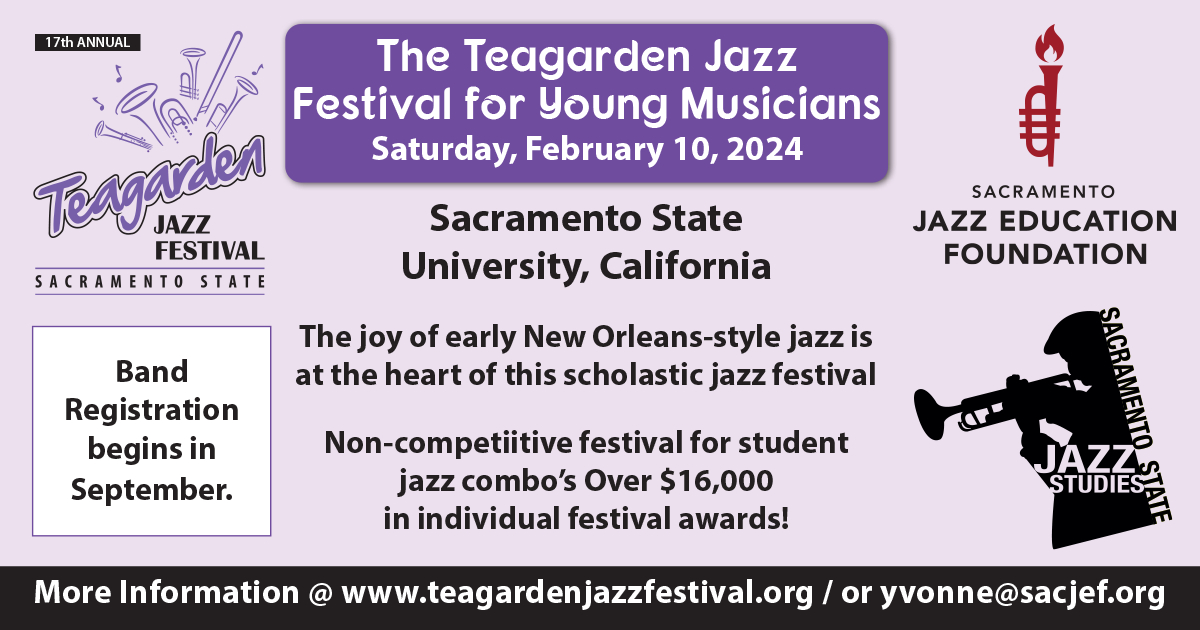 After leaving Hines, Simeon spent briefer periods in the big bands of Horace Henderson (1938), Walter Fuller (1940), and Coleman Hawkins. He was a member of the Jimmie Lunceford Orchestra from 1942 on, not only staying during the big band's declining years but remaining after Lunceford's death in 1947 for the three years that Ed Wilcox led the ghost orchestra.
Simeon also recorded Dixieland with Kid Ory during 1944-1945. Moving back to New York, Omer Simeon became the clarinetist with Wilbur DeParis' "New New Orleans Jazz Band," touring and recording with the spirited ensemble through the 1950s, including a tour of Africa in 1957. In 1954, he played saxophone in a duet with Louis Armstrong on trumpet in Armstrong's popular Dixieland recording of "Skokiaan." Although one of the most technically skilled of all New Orleans-born reed players, Omer Simeon's only opportunities to lead record sessions resulted in just two songs in 1929, and a Jazztone trio set in 1954.
Omer Simeon died of throat cancer in New York City on September 17, 1959, at the age of 57. – Scott Yanow, via www.bluenote.com