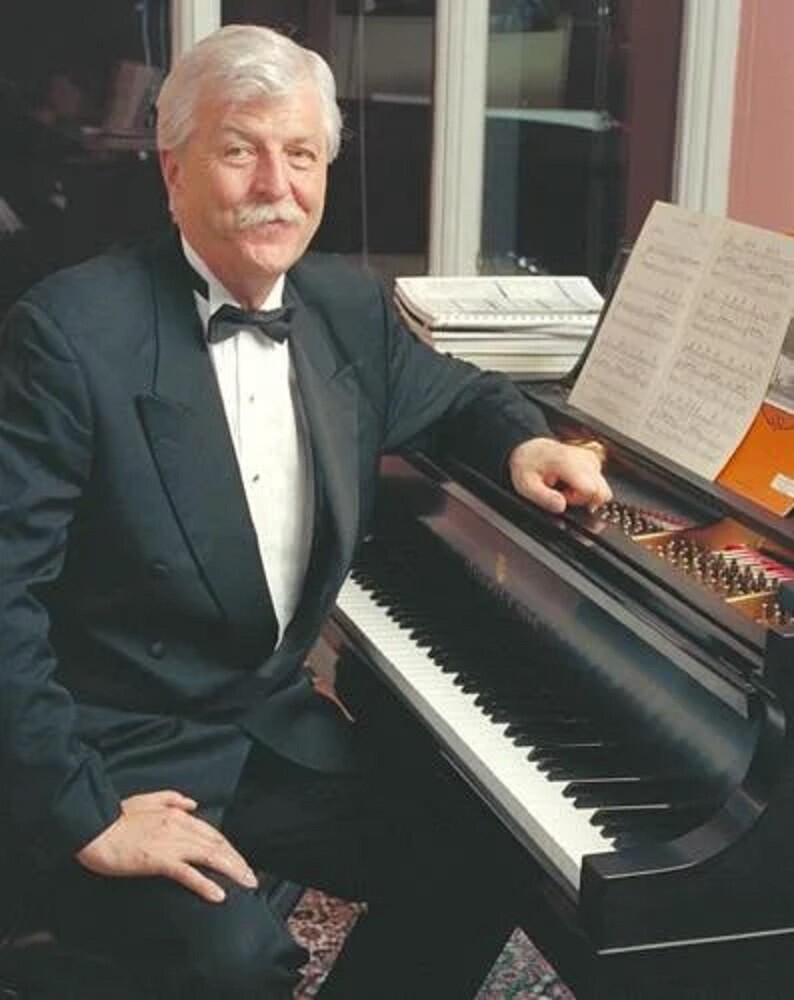 Minnesota based pianist and clarinetist Butch Thompson passed away on August 14th, he was 78. He was most widely known as the house pianist and musical director of Prairie Home Companion during its first twelve years. He was also a long time member of the Hall Brothers Jazz Band, led his own trio, and frequently appeared with New Orleans style Musicians from the Crescent City to Tokyo.
Thompson began collecting records as a very young child, which exposed him to everything from Gene Autry to one sided 78s of Sousa marches. As he got older he was influenced by his father's 45 RPM anthologies of the Dorsey Brothers and similar artists but also enjoyed the new Rock and Roll hitting the airwaves. He was deeply impacted by concerts he attended locally by Louis Armstrong and Arthur Rubinstein. He began formal piano training at age six, having sat beside his mother while she played until then. In sixth grade he took up clarinet to fill a need in the school band, almost immediately he was recruiting fellow students to form bands of their own.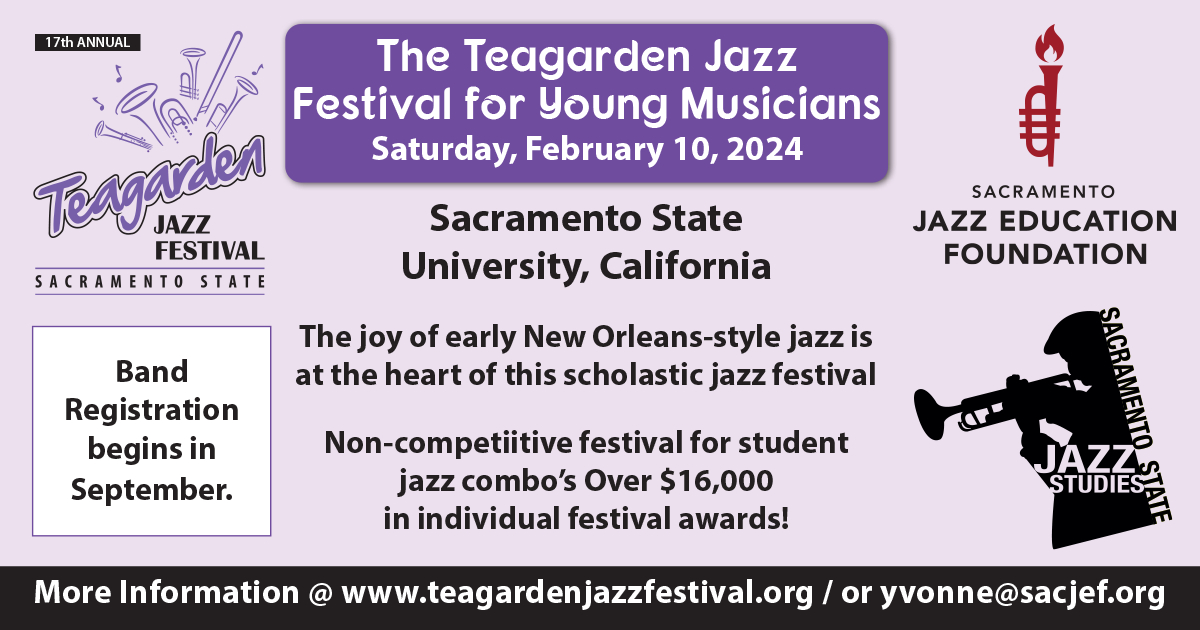 After some success playing out with high school pals as Shirt Thompson and His Sleeves, and joining a local jam session with more senior musicians, an eighteen year old Butch Thompson borrowed money to get his Musician's Union card and joined the Hall Brothers in April of 1962.
"Immediately after joining the Hall Brothers, I found myself the subject of an intense indoctrination directed by cornetist Charlie DeVore, the de facto music director. DeVore had real New Orleans connections, having served part of a Navy hitch there during the mid-'50s. There were weekly band rehearsals, where it was presumed from the very beginning that I was there to learn not only tunes, but style."
That June he traveled to New Orleans with Charlie DeVore to get it from the source, meeting on that first trip many of the legends of Preservation Hall. He was smitten and returned twice more just that year, and as frequently as he could for the rest of his life, one of a handful of younger non-New Orleanians to regularly play the Hall during the 60s and 70s. While in New Orleans he befriended producer and archivist Bill Russell, who helped him explore Jelly Roll Morton and shared rare transcriptions of his work.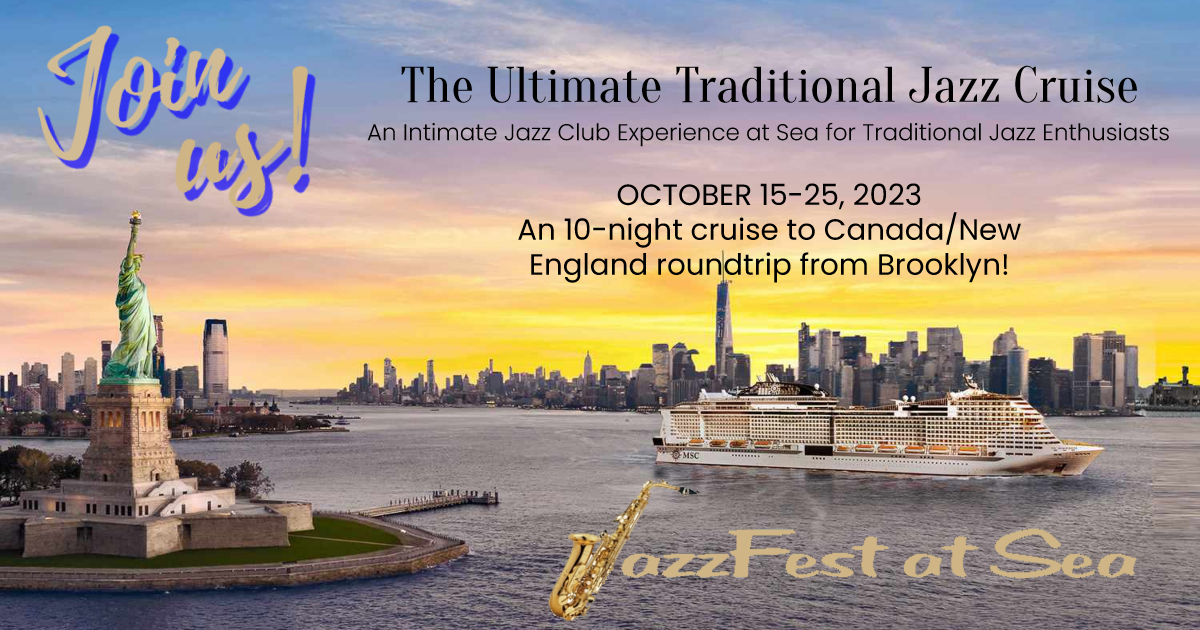 While serving in the Army from 1966-68, stationed in Georgia, Thompson still found opportunities to play. He frequently spent off time with record producer George H. Buck, Jr. in South Carolina. Buck had made a record for the Hall Brothers in 1964, Thompson's first time recording. After the Army he went back to Minnesota for college, meeting Garrison Keillor as a young English major. After graduation he worked for Sun Newspapers before soon making the decision to commit to music. He taught at the West Bank School of Music in Minneapolis for most of the seventies and then Metropolitan Community College in Minneapolis through 1981. During that time his playing career expanded as his course load diminished. He had steady work locally with the Hall Brothers as well as annul appearances at many American festivals and even extended tours to Europe with Orange Kellin, Kid Sheik Collar, and then Ken Colyer.
He had also taken on the gig he was most known for in 1974, house pianist and then Musical Director for Garrison Keillor's Prairie Home Companion as it grew from a local to a national phenomenon after 1980. The show cemented his already well earned legendary status in Minnesota music history. He also contributed locally by hosting a weekly radio program, "Jazz Originals", from 1992-2017, and was associated with The Mississippi Rag, produced out of that area.
Thompson released more than two dozen albums under his own name and appeared on many records for others including the greats of New Orleans, Europe, and New England in the form of the New Black Eagles Jazz Band. He was very proud of working and recording with Doc Cheatham in the musician's last decade, recording on his Grammy winning final album and even playing with him at his last show. His own band's included the Butch Thompson Trio, his eight-piece Jazz Originals band, the Butch Thompson Big Three, and a blues duo with fingerstyle guitarist Pat Donohue.
Thompson was a musical consultant for the Broadway show Jelly's Last Jam, which premiered in 1992, but he ultimately took issue with both the message and the music of the final production. Two years later he was part of  a two man off Broadway show titled Jelly Roll! The Music and the Man along with New Orleans-born actor Vernel Bagneris and Norwegian pianist Morten Gunnar Larsen. He found that show truer to the man and music and toured with it through 1997.
He toured Europe extensively and made his way to Japan, but was especially proud of a successful 1994 teaching residency in Cairo, Egypt that led to return engagements in 1996 and 1998 for concerts at the Cairo Opera House with the Cairo Symphony. His early experience of Arthur Rubinstein took flower in his own "Ecuadorian Suite" and "Scott Joplin Suite for Piano and Orchestra". During a number of solo pops performances after 1987 he would highlight the music of Eubie Blake, and James P. Johnson as well as his own.
Butch Thompson remained active in music from his earliest childhood through his final days at home. In recent years he has played with the Southside Aces, appearing as their featured guest on a 2020 live album, How Long Blues, and with them at what was to be his final public concert in June of 2021, a professional career spanning a full and fulfilling 60 years.