Ray Miller was the drummer of a sextet that included the legendary New Orleans trombonist
Tom Brown
 from 1920 to 1923; they were known as his 
Black and White Melody Boys
, recording for many labels without contributing much to recorded jazz. By 1927, however, the Ray Miller band had become a full-sized group, with considerable awareness of what jazz meant. This is particularly true of trombonist Ted Skiles, whose flexible playing is reminiscent of 
Miff Mole's
.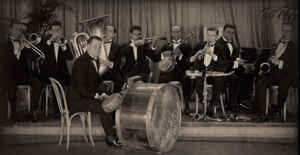 As a rule, we do not agree with editing out vocals that are out of keeping with the music surrounding them, but Ray Miller's on "I Ain't Got Nobody" is so appalling in its apparent attempt to emulate Ted Lewis, Al Jolson and Irving Kaufman all at once that we felt it would spoil the general picture. The band has a vigorous attack, though some may feel that the insistent bass drum and unbridled trumpet heard on "Weary Blues" are harder to take than the work of their counterparts in other units.
by Brian Rust
(from the liner notes of The Chicago Hot Bands 1924 – 1928 on Timeless Records)
If you would like to order the Timeless Records' CD of The Chicago Hot Bands 1924 – 1928 first look to Timeless Records. Thanks to Dave Bartholomew for his help with some of the recordings on this page.


| | |
| --- | --- |
| Artist | Instrument |
| Sam Bird | Drums |
| Roland Chastain | Clarinet, Alto Saxophone |
| Mort Clavner | Banjo, Vocals |
| Connie Conrad | Piano |
| Bob Jones | Trumpet |
| Andy Mansfield | Piano |
| Ray Miller | Vocals, Director |
| Kenneth Miller | Violin, Vocals |
| Ted Skiles | Trombone |
| Cookie Trantham | Bass, Tuba, Vocals |
| Frank Wagner | Tenor Saxophone, Violin |
| Doug Wellman | Trumpet |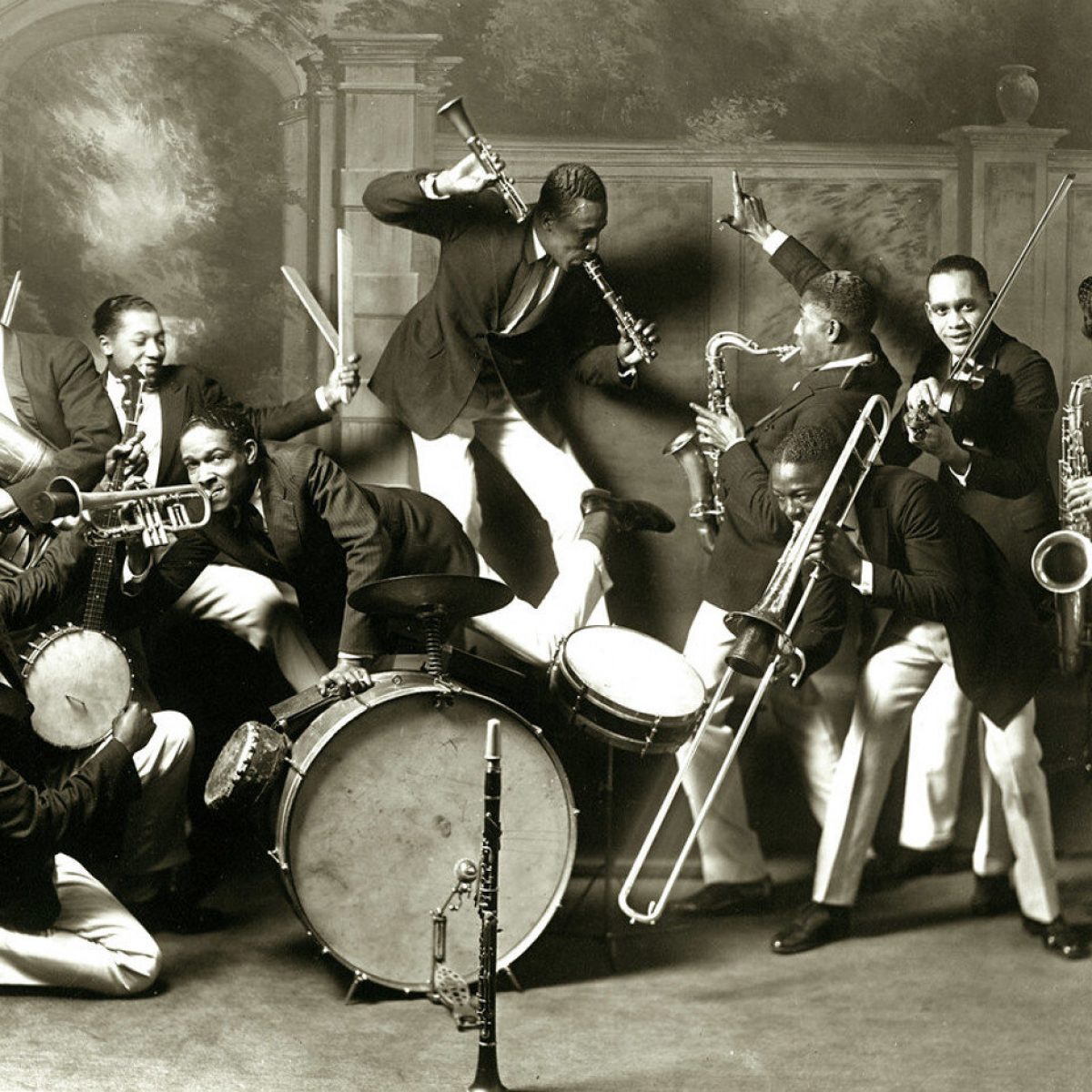 Redhotjazz.com was a pioneering website during the "Information wants to be Free" era of the 1990s. In that spirit we are recovering the lost data from the now defunct site and sharing it with you.
Most of the music in the archive is in the form of MP3s hosted on Archive.org or the French servers of Jazz-on-line.com where this music is all in the public domain.
Files unavailable from those sources we host ourselves. They were made from original 78 RPM records in the hands of private collectors in the 1990s who contributed to the original redhotjazz.com. They were hosted as .ra files originally and we have converted them into the more modern MP3 format. They are of inferior quality to what is available commercially and are intended for reference purposes only. In some cases a Real Audio (.ra) file from Archive.org will download. Don't be scared! Those files will play in many music programs, but not Windows Media Player.