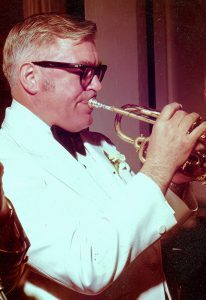 Dick Ames fell in love with jazz when it was America's popular music in the 1930s, went on to play cornet with a college dance band, became a lawyer, formed a Dixieland-style ensemble that lasted more than 50 years and founded the Jazz Appreciation Society of Syracuse.
Ames died on December 28, 2017, while in hospice care near his home in Fayetteville, N.Y. He would have celebrated his 98th birthday on December 30. Four years ago The American Rag published a lengthy profile of the then-95-year-old Central New York bandleader headlined, "Jazz of all trades." That idiomatic metaphor referred to Ames' multi-faceted role in the Upstate trad-jazz scene.
As the founder of the still-extant Jazz Appreciation Society of Syracuse in 1972, he presided over countless JASS board meetings and planning sessions. He wrote the club's by-laws and applied for non-profit status. When a concert approached, he ordered and delivered stage decorations. He hauled and set up the sound system, then ran the board during the performances.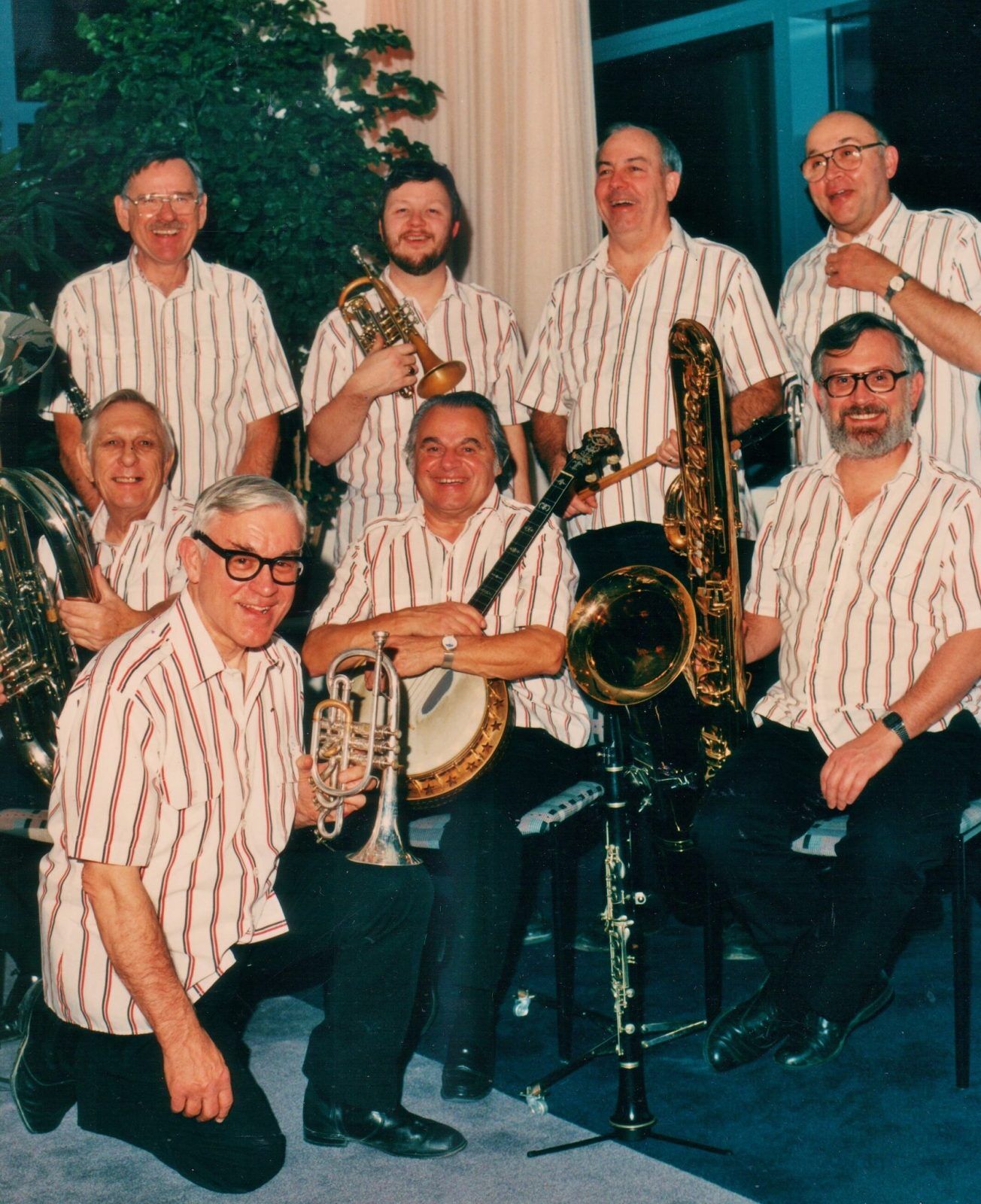 And he played cornet while leading his own Bear Cats Jass Band, personally recreating the authentic sounds of America's most spirited music. The Bear Cats' theme song is "Blue Turning Grey Over You," the bittersweet ballad by Fats Waller and Andy Razaf from 1929.
A few years ago, Dick understandably slowed down a bit, but his beloved Bear Cats continue swinging under the musical leadership of trumpeter Jeff Stockham. So does Ames' brainchild, Jazz Appreciation Society of Syracuse, now led by trombonist Bob Morris. JASS now presents a half-dozen ticketed concerts annually while staging free-admission jam sessions on alternate months.
Several years ago the JASS board appointed Ames as its President Emeritus.
Ames' enthusiasm for the music extended far beyond Central NY. In 1987, he became a founding member of the American Federation of Jazz Societies where he served for many years on the board of directors. "He was always a wise advisor," remembers Norman Vickers, a former AFJS vice president. "I recall that his legal expertise was valued by his colleagues."
Larry Luttinger, the executive director of the Central NY Jazz Arts Foundation and a drummer who has often subbed with the Bear Cats, said that Ames' influence touched thousands of jazz lovers around the globe.
Luttinger says, "He's known around the world as a leading early-jazz preservationist, and we're lucky to have someone of his dedication unearthing classic old jazz arrangements and codifying them for future generations. Dick Ames is one of a kind."
Born in 1919 in Cortland, N.Y., a college town known as the Crown City, Ames began his lifelong fascination with jazz in the early-1930s playing in the brass section of his high-school dance band. He even sat in a few times with a local orchestra led by former Goldkette trombonist Spiegle Willcox.
In college at Ohio Wesleyan, Ames played dates throughout the Buckeye State in a combo called the Playing Parsons. Then law school at Syracuse University, a stint in the U.S. Air Force and marriage to Isabel Wagner distracted him from jazz for 16 years. In 1957, he picked up his cornet again when he organized a small group to accompany a minstrel show fund-raiser for the Lions Club in his adopted hometown of Fayetteville.
The musicians—and especially Ames—had so much fun that they called themselves the Dixie Dandies and continued playing gigs for local social clubs and Lions conventions all over the Northeast. In 1959, the Dandies traveled to the Big Apple to appear on the nationally televised show Ted Mack & The Original Amateur Hour.
They released an LP in 1963, and played major festivals from Boston, Mass. to Washington, D.C. Around 1970, the name was changed to the Bear Cat Jass Band.
"We play jazz with lots of melody, lots of rhythm, and it's got to swing," Ames said. "Jazz didn't stop in 1925 but slowly evolved into the 'Hot Dance Era' of the late-1920s and then 'Swing Era' of the '30s. Those two eras have heavily influenced the arrangements used by the Bear Cats."
The Bear Cats' repertoire features compositions by Joe "King" Oliver ("High Society"), Turk Murphy ("Trombone Rag"), Jelly Roll Morton ("The Chant"), Louis Armstrong ("Gatemouth"), Duke Ellington ("The Mooche"), and Lu Watters ("Big Bear Stomp"). Over the years the Cats included such prominent musicians as Russ Whitman, Randy Reinhart, Paul "Dr. Palu" Squire, Tommy Bridges, and Pete Pepke.
In 1992 the Bear Cats became the first Central New York recording artist to release a two-CD boxed set, A Breath of Fresh Air, which showcased 31 tunes from "Waitin' For Katie" to "Black Bottom Stomp."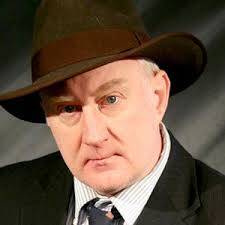 Russ Tarby is based in Syracuse NY and has written about jazz for The Syncopated Times, The Syracuse New Times, The Jazz Appreciation Society of Syracuse (JASS) JazzFax Newsletter, and several other publications.