Our current Festival Roundup can be found under EVENTS in our menu.
This is a very outdated Festival Roundup from way back in August 2020. Some of these events ultimately cancelled during that awful pandemic year (hopefully long behind us as you read this) but were still in the works as of late July when the below was posted.
---
---
---
BIX BEIDERBECKE MEMORIAL JAZZ FESTIVAL (Livestream Event) – July 30-Aug. 1
The Bix Jazz Society is excited to announce we are hosting a VIRTUAL JAZZ FEST on July 31st & August 1st.  This virtual concert is being share with our community at no charge. Yes, free to anyone who wishes to experience 1920's-30's Jazz.  Many of our fans and members have shared the importance of this event in their lives.  Covid-19 may be separating us, through Bix, Jazz and technology we will unite.
The 49th annual Bix Beiderbecke Memorial Jazz Festival will feature six talented bands from     Denver to Chicago.  Each band will premiere new sets of traditional 1920's & 30's Jazz era music on Friday, July 31st from 6pm to 9;m and Saturday, August 1st from 6pm – 9pm.  These concerts may be viewed on a smartphone, table, desktop or laptop computer or a television screen. More information will soon be available at www.bixsociety.org and Facebook @Bix Society.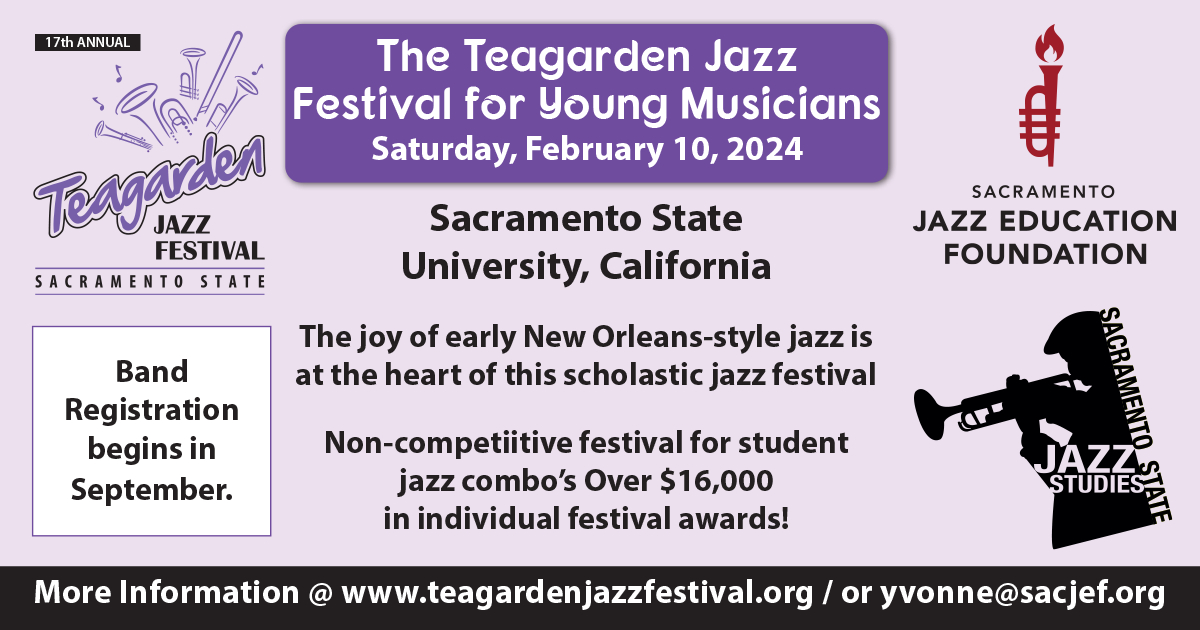 Bands scheduled to perform at the virtual 49th Jazz Fest are: Joe Smith and the Spicy Pickles (Denver); Chicago Cellar Boys, led by Andy Schumm; Vine Street Rumble (Kansas City); NOLA (Des Moines); and from the Quad Cities, Josh Duffee Quartet, and the Bix Youth Band, comprised of QCA teens.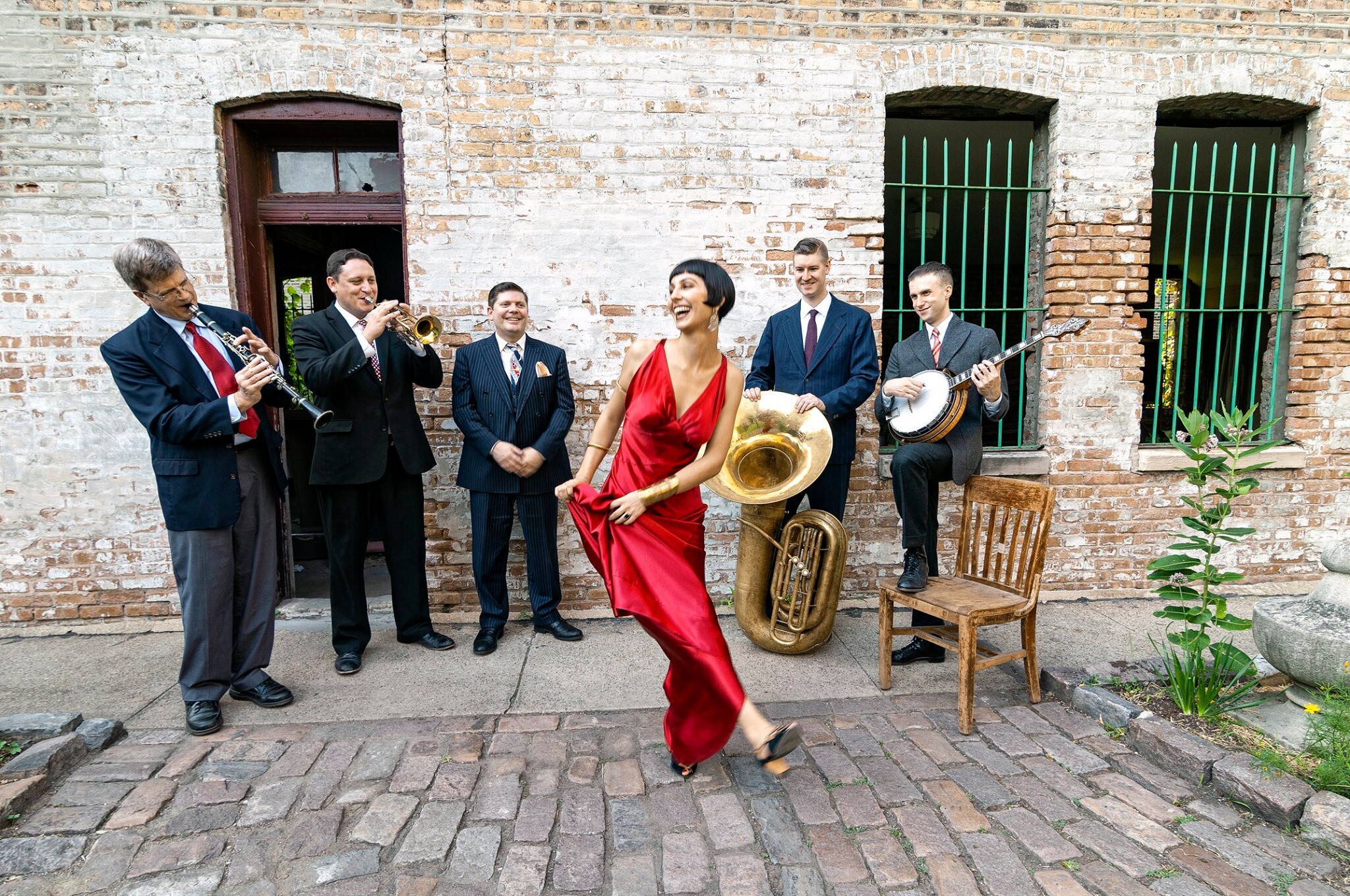 Typically, this event is our organization's annual fundraising event.  Tis year is anything but typical. Funds earned are used to sponsor a Bix Youth Jazz Band and Director, provide music scholarships and promote traditional Jazz era music, plus history of Jazz great, Bix Beiderbecke, a Davenport native.  We will be accepting donations to help offset the costs of providing this virtual Jazz Fest, music scholarships and programs.  Donations are not required to participate.  The Bix Jazz Society appreciates the support of its donators and sponsors who have made this opportunity possible.
More information visit www.bixsociety.org; call Michelle Juehring – 563-570-2343,  Steve Trainor – 563 650-1512, or email [email protected].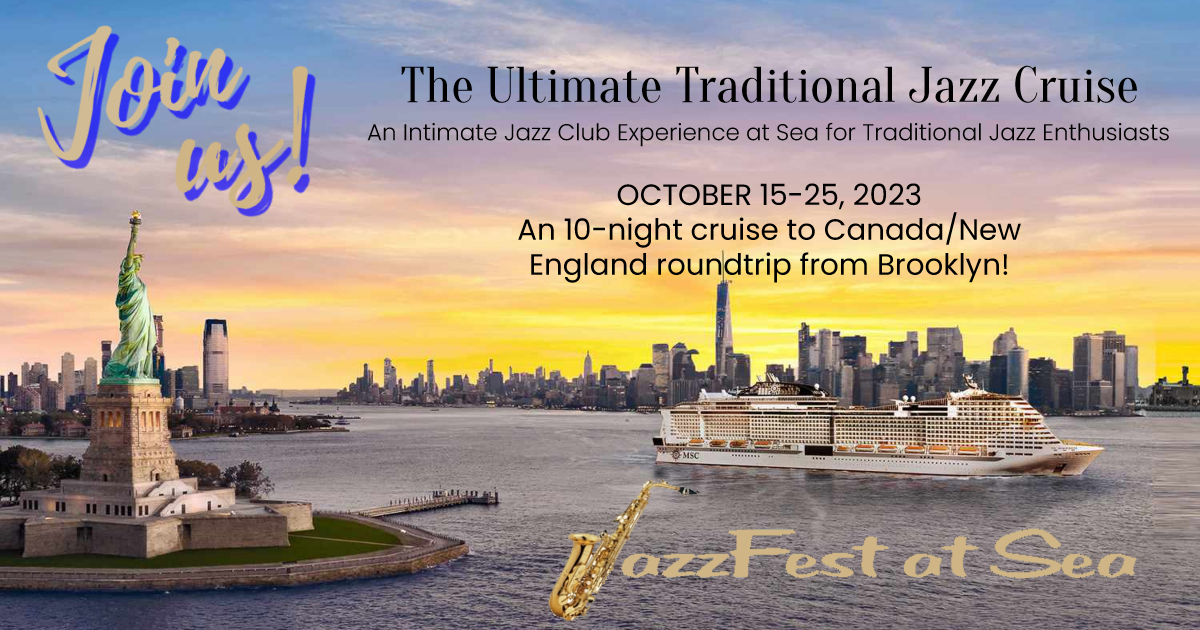 HISTORIC SUTTER CREEK RAGTIME FESTIVAL (Sutter Creek, CA) August 15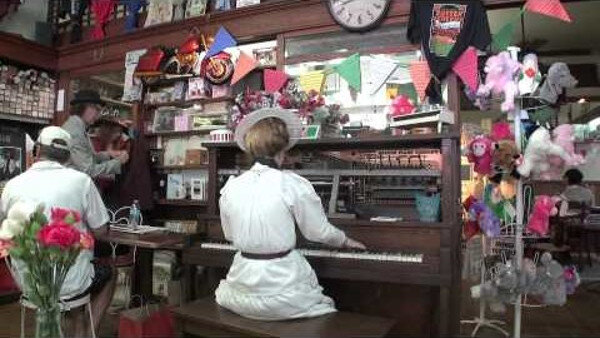 With permission from the City Council, granted on July 20th, we are holding a one day festival at the Hillel Sutter in downtown Sutter Creek.  2 pianos at the venue. Music from 10-5. Break for diner and mini concert from 7-8:30.
There is a 30 person max occupancy in the banquet room so it will be a small festival but we will have live music in Sutter Creek this year! We will have custom masks and T shirts available.  Our theme this year: "A Ragtime Pandemic"
JAZZ JUBILEE BY THE SEA (LIVE STREAM EVENT) Oct. 22-25th
Jazz Jubilee (by the Sea) is celebrating its 44th year with an Online Only Live Stream Event. Details will be forthcoming at pismojazz.com.
THE ARIZONA CLASSIC JAZZ FESTIVAL (Chandler, AZ) November 5-8, 2020
The music starts at 5:30 p.m. on Thursday, November 5, and ends at 5:00 p.m. on Sunday, November 8. In addition, an Afterglow that includes a buffet dinner and music will be offered at the hotel from 6 – 8:30 p.m. on Sunday for a cost of $35.
The bands will be: "BIG" B.A.D. Rhythm, the Black Market Trust, Cheryl's Vintage Swing with special guest Dan Levinson on reeds, Cocuzzi Courtet, Cornet Chop Suey, Lynn Robert's Swinging Saxes, Queen City Jazz Band, St. Louis Rivermen, Sentimental Breeze, Stephanie Trick & Paolo Alderighi, Sun City Stomperz, Tom Rigney & Flambeau, We 3 + 1, Wildcat Jazz Band, Wolverine Jazz Band, and guest Howard Alden.
Dabney and Karen Hopkins will be offering dance lessons throughout Saturday and Sunday providing you the opportunity to learn new steps along with the Phoenix Lindy Exchange.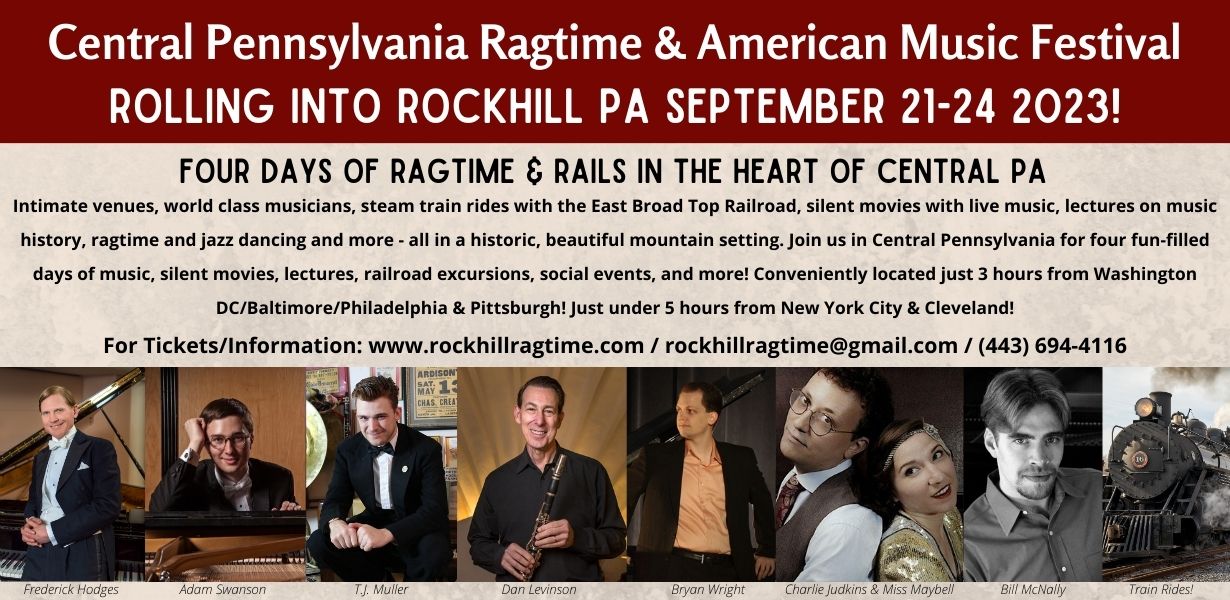 The event is held at the Crowne Plaza Phoenix – Chandler Golf Resort, One San Marcos Place, Chandler, AZ. For rooms, call the hotel at 877-685-5594 before October 6 and be sure to identify that you will be attending this event. Badges may be purchased before October 29 by sending a check or credit card information to ACJF, 10918 E. Michigan Ave., Sun Lakes, AZ 85248 or by calling 480-620-3941. They will be available at the door starting at 2 p.m. on Thursday, November 5. Badges are $110 each if purchased before August 15; $130 after that date. Day badges will be available for purchase at the door: Thursday $20, Friday $55, Saturday $65, Sunday $45. Band sponsorship is very much appreciated. (www.azclassicjazz.org)
WEST COAST RAGTIME FESTIVAL (Live Stream Only) Nov. 20-22
The West Coast Ragtime Festival in person event has been cancelled for 2020 but there will be some form of Live Stream event to take the place of it that weekend. Please tune in to enjoy some of the same great artists you would have seen as we prepare for 2021.  westcoastragtime.com.
THE SAN DIEGO JAZZ FEST & SWING EXTRAVAGANZA (San Diego, CA) Nov. 25-29
Celebrating 41 Years! Discerning jazz fans call the San Diego Jazz Festival "the crown jewel of jazz festivals." The event is held annually during the Thanksgiving weekend at the Town & Country Resort and Convention Center in San Diego. It is a favorite of festival-goers from around the globe, with all music venues conveniently located in the Town & Country Convention Center, which includes six different stages of featuring traditional jazz, ragtime and swing music.
Invited Guest Artists: Katie Cavera, Lee Fugal, Carl Sonny Leyland, Marty Eggers, Virginia Tichenor, Stephanie Trick & Paolo Alderighi. Invited Bands & Groups: Big Butter Jazz Band, Captain John Royen's New Orleans Rhythm, Champagne Dixie, Cornet Chop Suey, Dave Bennett Quartet, Dave Stuckey & the Hot House Gang, Gino and the Lone Gunmen, Grand Dominion Jazz Band, Heliotrope Ragtime Orchestra, High Society Jazz Band, Jazz Jammers, Mad Hat Hucksters, Memphis Speed Kings, Mission Bay Preservationists, Night Blooming Jazzmen, The Regulators, Sue Palmer and her Motel Swing Orchestra, Titanic Jazz Band, Uptown Rhythm Makers, Yerba Buena Stompers and more to be announced.
For badge sales, sponsor details and lodging, please visit sdjazzfest.org or call (619) 297-5277. AFCDJS, P.O. Box 880387, San Diego, CA 92168-0387. Read our review of last year: From the San Diego Jazz Fest