Jeff Barnhart: Hal, this month we're examining the output of the remarkably polished Halfway House Orchestra, a white dance band that had a residency at the Halfway House roadhouse/supper club, so named for its location midway between New Orleans and Lake Pontchartrain. While there may be some debate as to how much "jazz" they created—what with their pure tones and straightforward arrangements—they could and did play hot and the phrasing of leader Albert "Abbie" Brunies' cornet is undeniably punchy and jazzy. The club flourished from 1914 to 1930, with Brunies leading the house band from 1919 to 1928. Between the years 1925 and 1928, the band recorded 22 sides across eight sessions in the studio. You've been looking forward to this one, Hal, so lead on!

Hal Smith: Jeff, the Halfway House Orchestra is one of my favorite groups among those who did not wind up in Chicago. The rocking ensemble sound on "Pussy Cat Rag" is a great illustration of just how hot this band could play. There is a terrific strummed banjo chorus by Bill Eastwood and the legendary Leon Roppolo playing the lead on alto sax. On the out-chorus, I can just picture the dancers one-stepping across the floor of the Halfway House. Abbie Brunies' growling cornet, Joe Loyacano's "Mister Joe" trombone break and Leo Adde's energetic afterbeats on the tom-tom wrap up the proceedings nicely.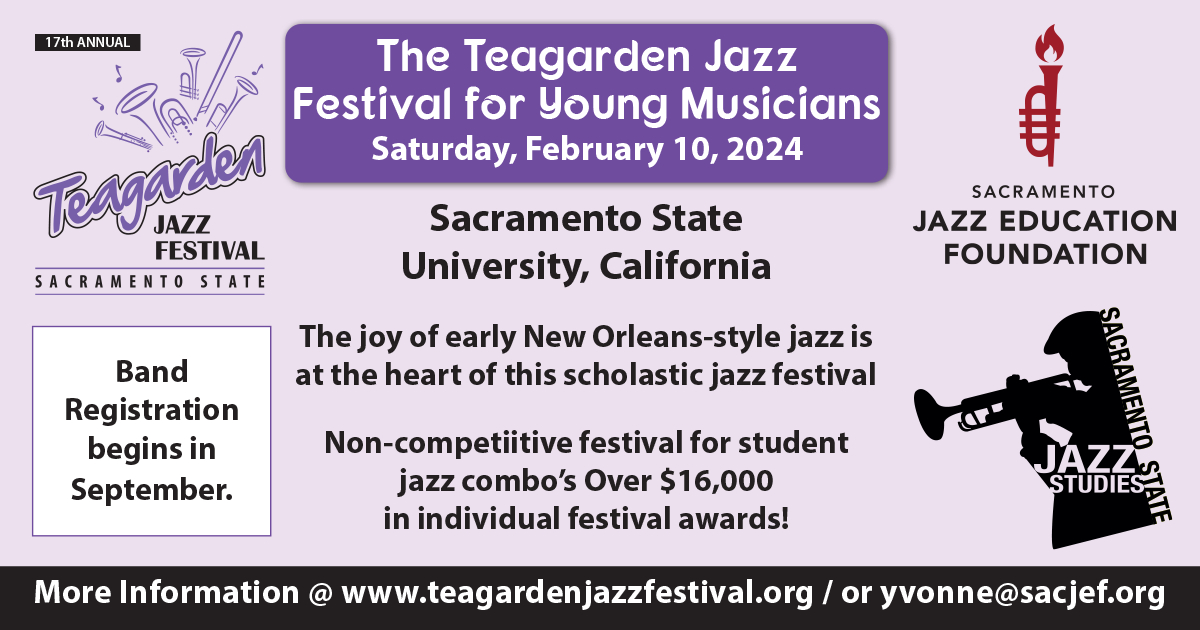 "Barataria" is taken at a slower tempo, but is nonetheless another hot performance. Notice that the verse contains snatches of Morton's "Wolverine Blues" and even "Milenburg Joys." Leon Roppolo plays a full chorus on clarinet, then the whole band plays a boiling out-chorus. I love the part-playing by the four-piece front line, those offbeats on the tom-tom and the fact that this rhythm section is solid and hot without a bass! What stands out to you on these first two sides?
JB: The band's first 1925 session was for Okeh and included the only two sides with trombone in the line-up. The four-horn frontline had cornet, trombone and two reeds—both playing clarinet and one each alto and tenor—along with piano, banjo and drums (a bass instrument would be added for the recordings from 1926 forward). Hal, the two sides you describe so well from their first 1925 session—and the only one they'd do for Okeh—both sound more raw and jazzier then most of their subsequent efforts.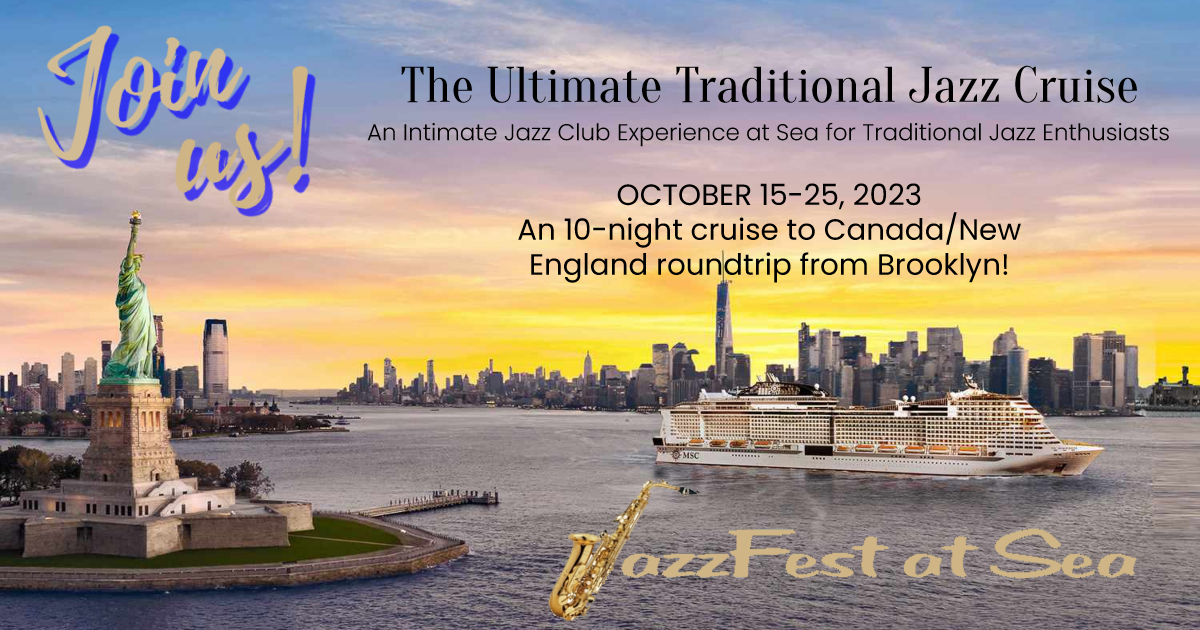 Having a four-horn frontline (trombone would be eliminated going forward) resulted in some heated polyphony! "Pussy Cat Rag" finds three members sharing composer credit: Albert Brunies, reedsman Charlie Cordilla (spelling is sometimes seen as Cordella; we've agreed to go with the "i") and pianist Mickie Marcour. It is a bonafide multi-themed rag, with a flag-waving four-bar intro, an "A" section, repeat of the intro, and into a "B" section that strongly resembles the chorus of "Jazz Me Blues." Then, I love the dual reeds taking the first time through the trio! Like you, drummer Leo Adde's two-and-four on the tom-tom stood out for me, predating the closing of Jelly Roll Morton's "Black Bottom Stomp" by almost nine months!
"Barataria," co-written by Eastwood and Addes is in the verse-chorus structure. I appreciated the surprise chord right at the start; the intro comprises the final 8 bars of the chorus, which is a section starting on a Gb7 chord in the key of Bb. As you mention, things turn very hot during the final chorus, with the reeds wailing away over Brunies' straight, muted lead. Highlights for me include a romping trombone break and a two-bar alto tag by Roppolo. Hal, this is very early stuff for this band, and with a different line-up then found on subsequent recordings, but what a start!
They'd record their second 1925 session (and all subsequent ones) for Columbia. For me, three things stand out on this session. First, the band is reduced to five pieces, allowing the opportunity to bask in the terrific tones produced by Brunies and Cordilla. Second, three of the four tunes they recorded were not originals by members of the band—a pattern that would soon change. Finally, two of the "covers" were by then rather long in the tooth; "Maple Leaf Rag" was from 1899 and "Let Me Call You Sweetheart" was published in 1910. The band updates these numbers with some righteous rhythm and hot phrasing! The remaining two sides, Fats Waller's tune "Squeeze Me" (an adaptation of an old bawdy tune called "The Boy in the Boat") and "New Orleans Shuffle," a hot original by pianist Bill Whitmore, make this date really satisfying. Hal, please take the first run describing highlights you hear from this session.
HS: I read that one of Columbia's recording scouts stopped into the Halfway House for a drink and asked the band to play "Let Me Call You Sweetheart." He was knocked out by their 4/4 stomp version of the old waltz and, happily, it was included on the band's first session for Columbia. I like the traditional New Orleans device of playing the last eight bars of the song, then going to the verse. And hearing the verse reminds me of when the South Frisco Jazz Band used to play the song. They always included the verse, which really sets up the chorus for some hot playing. As you say, the smaller ensemble allows us to enjoy the interplay between Abbie Brunies and Charlie Cordilla. Even with just two horns, that was a formidable front line!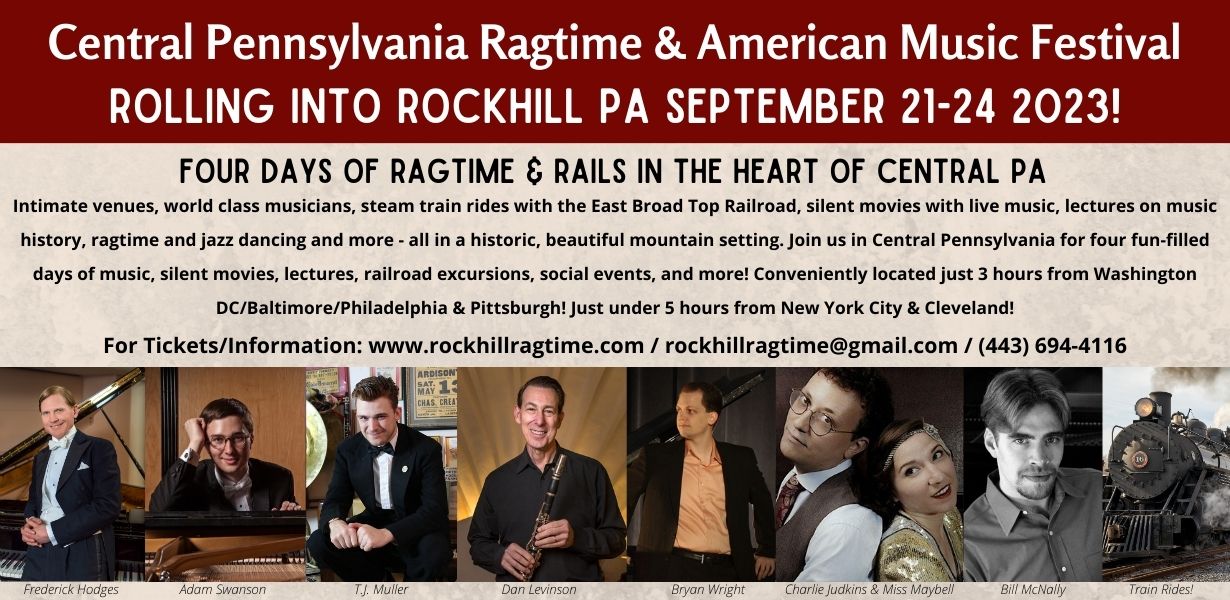 JB: What floors me here are the wonderful harmonies Cordilla plays to Brunies' lead on "Sweetheart," especially in the verse. They somehow manage to combine unapologetic schmaltz with unabashed heat, making your foot tap even as your heart aches. Brunies' phrasing of the chorus melody throughout this side is a lesson in how to jazz up a tune without ever abandoning the melody. Bill Eastwood's banjo tone on the split chorus between the horns is lush and beautiful (yes, I actually MEAN that…about a banjo accompaniment!?!). In fact, the whole tune is: wistful while being wild. Aaahhhh…
HS: "Maple Leaf" is unusual in that the band plays Joplin's composition in Bb and Eb instead of the normal Ab and Db and they alter several chords throughout the performance. Bill Whitmore's solo on the "B" strain is relatively straight, with drummer Adde playing afterbeats on the woodblock—the same technique used by Willie Mack/McWashington with Bennie Moten. Cordilla plays a nice low-register solo on clarinet. Brunies' cornet solo has a wonderful rag-a-jazz feel. By the way, Papa Ray Ronnei—who was the South Frisco cornetist from 1967-69—was a great fan of Abbie Brunies' cornet work.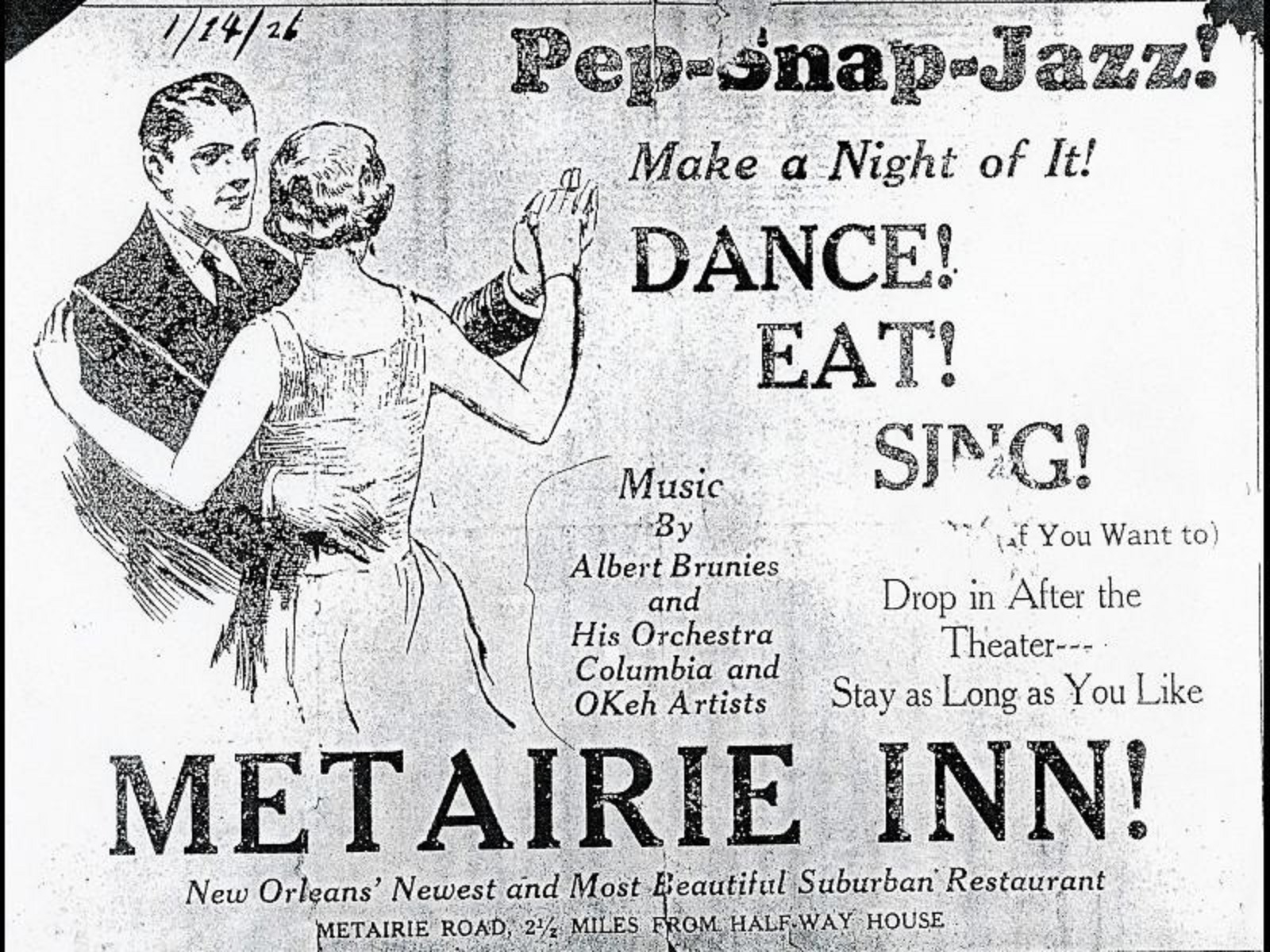 JB: The vaudevillesque piano intro brings a smile to my face! On the repeat of A following B, Whitmore's break was modified years later by both Joe "Fingers" Carr (Lou Busch) and Ralph Sutton. Cordilla taking two solos (one on clarinet and one on sax) makes the band sound larger than it was at that point—the only downside is it took him eight bars to switch back to clarinet so her missed half the outchorus!!
HS: "Squeeze Me" … how about that second chord on the verse?!? It's interesting to note that Fats Waller's compositions were being recorded during this time, when there was no shortage of material by native New Orleanians (and the traditional material that had been around since Bolden's day) to record. Abbie Brunies really growls on this one and plays more of that raggy style. I think he must have been influenced by Freddie Keppard. And Charlie Cordilla was certainly an underrated reedman.
JB: That intro knocks me out; it comes out of left field to bring us to the verse!! And, yes, that surprise chord made me sit up straight…as did Brunies' two-bar break during Cordilla's chorus and his masterful use of the bucket mute. The final chorus features cornet and clarinet weaving seamlessly together; it's evident Brunies and Cordilla had put some time in sharing the bandstand.
HS: "New Orleans Shuffle," by their pianist Bill Whitmore, is taken at a bright tempo, with key changes and breaks. It took some getting-used-to for me to appreciate this recording after being brought up on the versions of "New Orleans Shuffle" by Turk Murphy and the South Frisco Jazz Band. But that final ensemble is worth the price of admission!
JB: I'm with you on that…my local favorite band, the Galvanized Jazz Band, always plays the tune wonderfully, with tuba melody on the verse, joined halfway by clarinet in harmony. Regarding the HHO version, how cool that Addeuses brushes behind Brunies' solo and you can hear them! Hal, was that unusual for the time, regarding recordings if not performances?
HS: As far as I know, brushes were still kind of a novelty in 1925. However, with the use of headphones, you can sure hear Andrew Hilaire using them the following year, on the famous recordings by Jelly Roll Morton's Red Hot Peppers!
The next Halfway House recording session for Columbia was April 13, 1926—with different musicians on piano, banjo and drums and the addition of brass bass. "Snookum" is one of my favorite hot jazz records—period—mainly because of Abbie Brunies' beautiful, hot, Keppard-like cornet. All four of the sides from the April session have highlights. Jeff, what do you like best about these sides?
JB: Hal, there are not enough superlatives for the music created on this session. First, I've always loved Chink Martin's tuba playing and we finally have some bottom to the sound of the band. Also, by now we're hearing the Charleston influence in the final eight bars of the chorus (used once again the intro). While you point out Brunies' hot playing, I'll reference Cordilla's lovely tone in that low register: such an effective way to turn down the heat and allow for a slow build to the climax!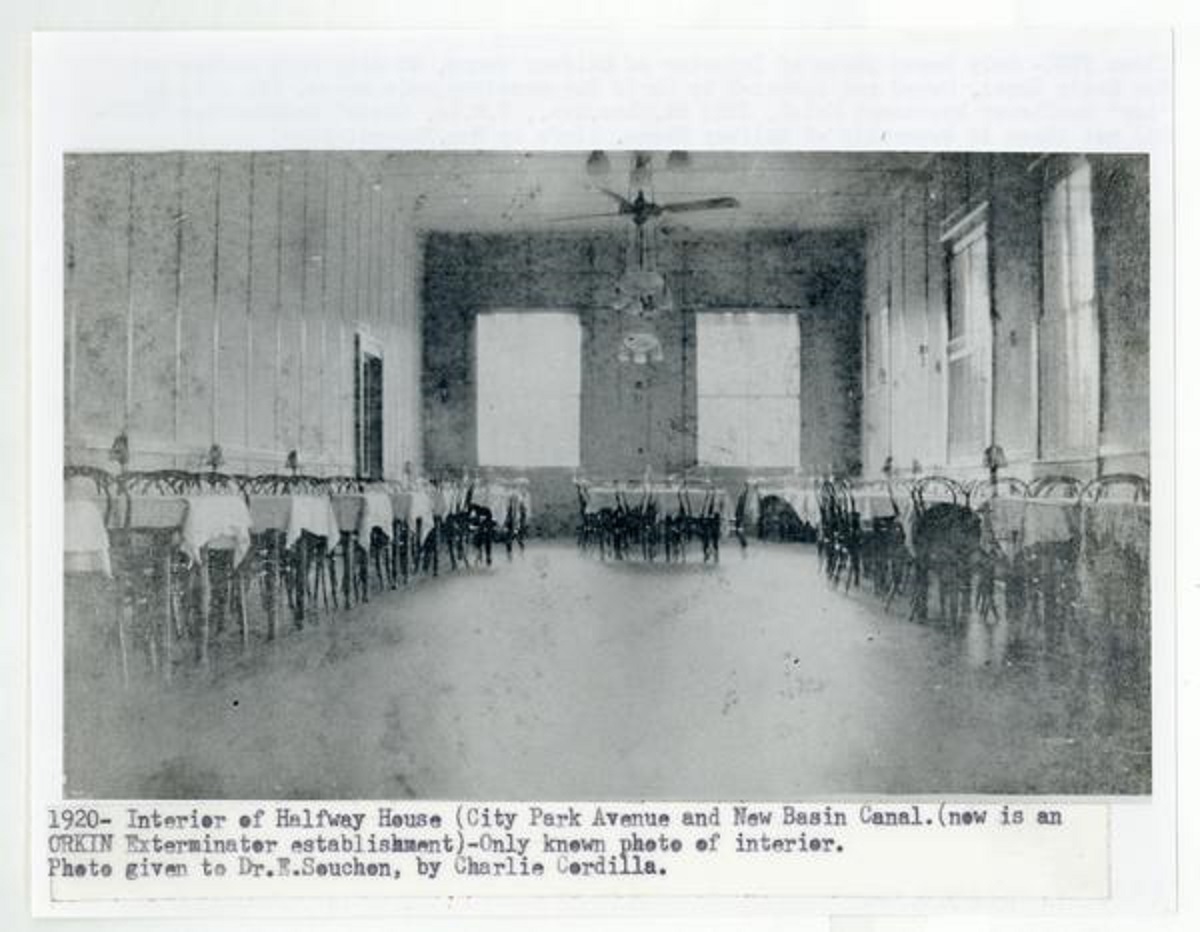 While I don't find Glynn Lea "Red" Long's playing to be as exciting as that of either Marcour or Whitmore, he would contribute some high-quality compositions to the band's future recorded output, including the remaining three selections on this session, so I can overlook his shortcomings. This is still a two-horn front line, but the band manages some incredible diversity in sound. Hal, I'll defer to you to begin an exploration of the remaining three sides of this date and I'll weigh in afterwards.
HS: I agree with you regarding Chink Martin! He was a terrific string bass player too (as we will hear on a subsequent recording date). If I am not mistaken, there is a sound film in existence where a band including Abbie Brunies and Chink Martin (on bass) are accompanying some kind of children's dance contest! I saw it a number of years ago, but have never been able to locate it again.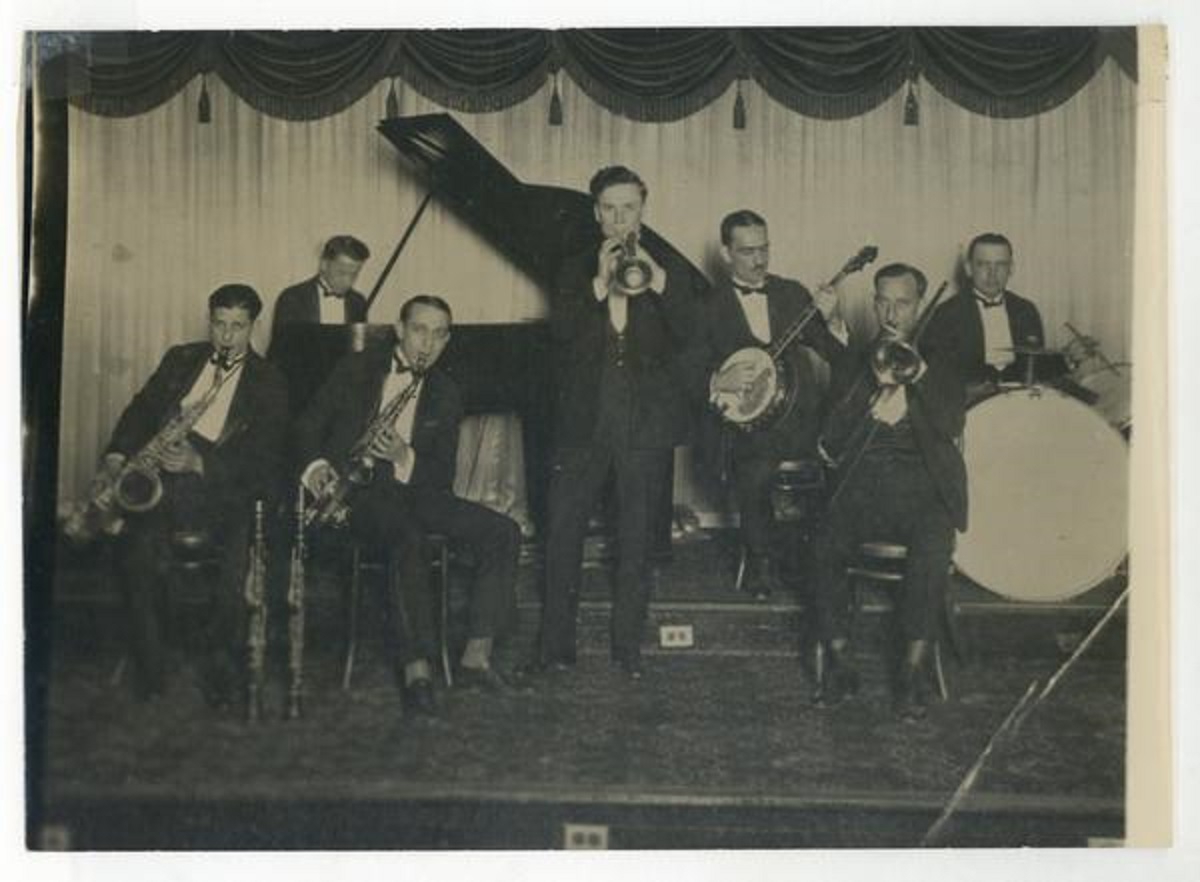 Charlie Cordilla sounded wonderful, no matter which register he was playing in. Pianist "Red" Long sounds like Lil Hardin, or possibly Tony Spaulding (who recorded with Doc Cooke). Angelo Palmisano cranks out a nice 4/4 on banjo and Emmett Rogers moves things along—especially on the last chorus—with afterbeats on the choke cymbal.
"Since You're Gone" was co-written by Red Long. It's a good song and seems to inspire the band to play hotter with each chorus.
"It Belongs To You," by Long and Brunies, is reminiscent (to me, anyway) of "Sweet Lovin' Man," which was recorded by both King Oliver and the New Orleans Rhythm Kings. It's a pretty standard chord sequence, but I like what the HHO did with it. The cornet playing, in particular, is superb. Long is the vocalist.
"I'm In Love" was written by the same team. Abbie Brunies is playing red-hot cornet right from the start and we get to hear another lovely low-register chorus by Charlie Cordilla. There is some Charleston rhythm throughout the performance. All four of these sides are "keepers" as far as I'm concerned. The cornet and clarinet are in especially good form on this whole session.
JB: Hal, for me these sides are iconoclastic; nothing before or after sounded remotely similar. "Since You're Gone" starts with a 4-bar intro (an elision of a main phrase from the chorus) then to an 8-bar verse leading to a 32-bar chorus possessing deep beauty for me; Long's compositions are harmonically perfect, melodically poignant and lend a sense of pathos while never abandoning the pulse of hot jazz.
"It Belongs To You" sounds to me like "How Come You Do Me Like You Do, Do, Do" and Long shouts his vocal in period style (interestingly stepping away from the piano to sing). This tempo would've kept the dance floor filled all night!
You can really hear Brunies' training in the intro and verse of "I'm in Love"; his tone and execution reveal him to be a real "musicianer" rather than "routiner." Such a lovely melody must have had accompanying lyrics and it's a shame we don't get to hear them.
Let's cover two more sides and continue our exploration next month, Hal. While the two sides HHO recorded on April 15, 1927—tellingly two days more than a full year after their previous recording (these guys were more concerned with performing than recording for posterity)—don't credit a composer they sound very "Long"-ish…"Won't You Be My Lovin' Baby" sounds like "How Come You Do Me" double-time…but Brunies' breaks in his solo chorus kill me! Interesting that the vocal (sounds again like Long?) is accompanied only by banjo, lending a feel of hokum or skiffle to the proceedings. A clarinet solo precedes a scorching out-chorus punctuated by Rogers' choke cymbal throughout (including solo breaks).
"I Don't Want to Remember" concludes the session and showcases facile brass bass playing by Chink Martin as well as great interplay between Brunies and Cordilla. A highlight is the front line's backing of the straight vocal into a KICKING out-chorus with Brunies paraphrasing the melody around hot syncopation and Cordilla wailing his accompaniment. Hal, do these two sides spark any reactions?
HS: Those cornet breaks on "Won't You Be My Lovin' Baby" and the muted chorus are fantastic! And Brunies and Cordilla work so well together. They are stoking the flames all the way through the performance. The choke cymbal breaks are understated, but spot-on.
The final track really sounds like a "New Orleans" composition—joyful and spirited, but still tinged with a bit of melancholy. We are treated to full choruses by clarinet and cornet and I hear a lot of King Oliver's characteristic licks and phrasing in Abbie Brunies' playing on this one. Notice there is no piano behind the vocal, so you are probably right to assign Red Long as the vocalist. Supposedly, when entertainer Charles Mack heard Tom Brown's band in New Orleans he said "Boys, y'all got steppin' music." This outchorus is definitely "steppin'," due in large part to Chink Martin's propulsive brass bass and the perfectly-timed choke cymbal behind the driving horns.
Would you believe that these last two sides were rejected, originally? They were bootlegged in the 1940s—the first time any collectors had a chance to hear these wonderful records! Thankfully, the entire Halfway House Orchestra output is available on a JAZZ ORACLE CD (BDW 8001).
JB: And no home should be without one, so get y'self a copy right away! I've most worn mine out, even before our column!
Hal, it's humble-pie time for me. In our entry on King Oliver, I wrote his was "the first black band to record." This gaffe might have been a list minute addition with the deadline encroaching, or late at night, or after a nap, or some other lame excuse, but I'd forgotten about the 1922 "Spikes' Seven Pods of Pepper Orchestra" recordings in Los Angeles featuring Mutt Carey and Kid Ory, among others (hadn't listened to that stuff since college days…yes on vinyl…GOD am I OLD). The first to make contact regarding my chronological scrambling was the celebrated Tex Wyndham, who gently corrected me.
SO…always one to try and turn an embarrassing misstep into exploratory gold, I suggested to you that for the first two months of 2023, we explore Ory's output, from the earliest days of 1922 through his huge presence in the 1940s and beyond. I'm gratified you agreed to this plan. In the meantime, I look forward to concluding our journey through the music of the HHO next month. Thanks as always, dear readers, for your support and if any of you ever sees an untruth in this column (no doubt provided by ME) contact us immediately if not sooner!