After 52 years of playing and promoting traditional jazz around the world, the curtain finally came down on the Natural Gas Jazz Band at a farewell concert and celebration in late August in San Anselmo, California. There aren't many bands that can claim to have maintained a stable lineup of competent musicians for over five decades; performed, recorded or rehearsed on 2,300 different days; been invited to a total of 104 jazz festivals, traveled on 24 international tours; and been recognized as the first American jazz band to play in Siberia.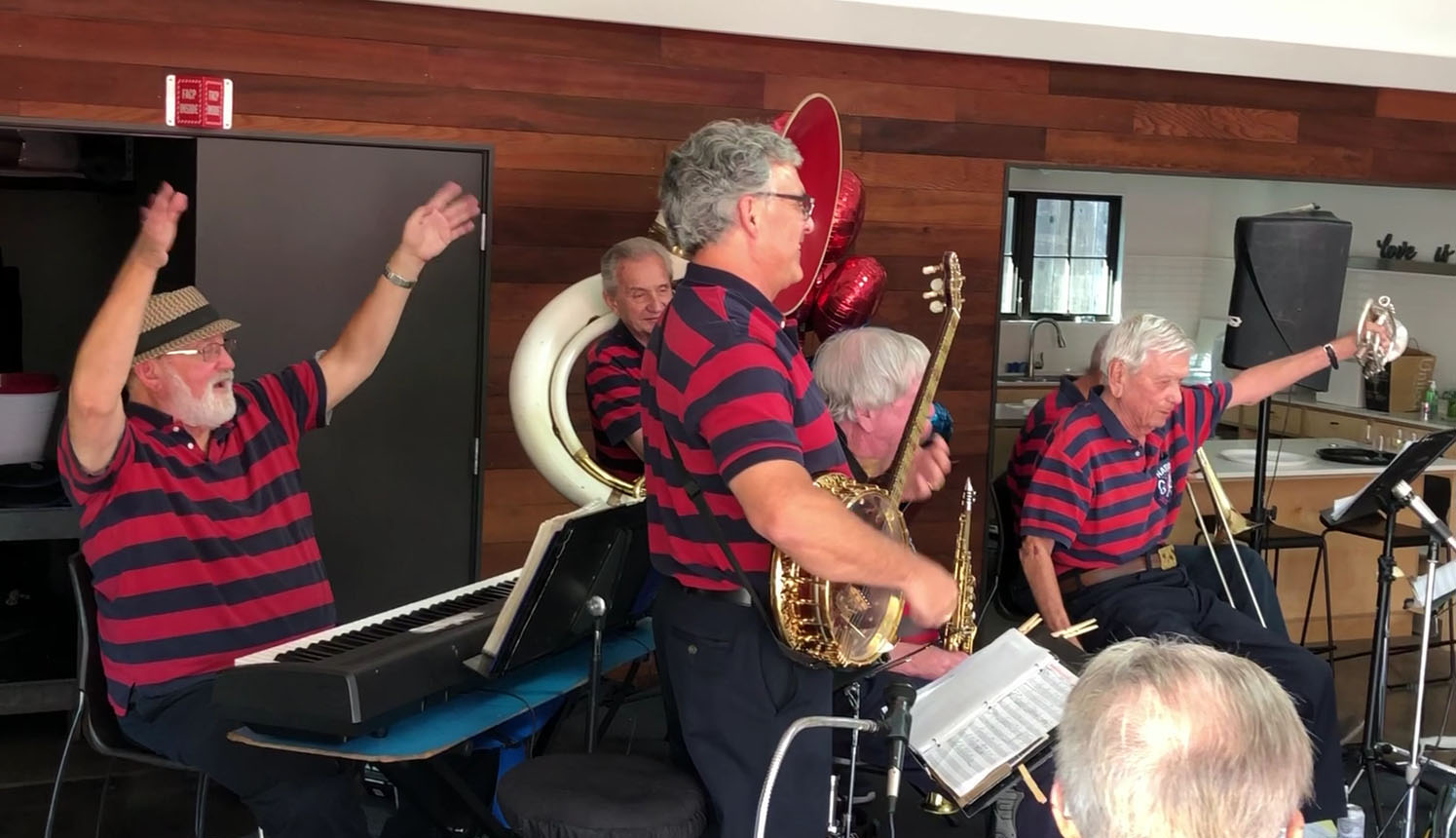 This is a band that started out as a group of professionals in the San Francisco Bay area that was organized as a neighborhood jazz band. A banjo-playing Marin County surgeon and a dentist who played piano had been providing informal entertainment at cocktail parties and fundraisers when in 1970, they backed up a vocal quartet that included lawyer Bob Murphy at a testimonial dinner for a retiring county official.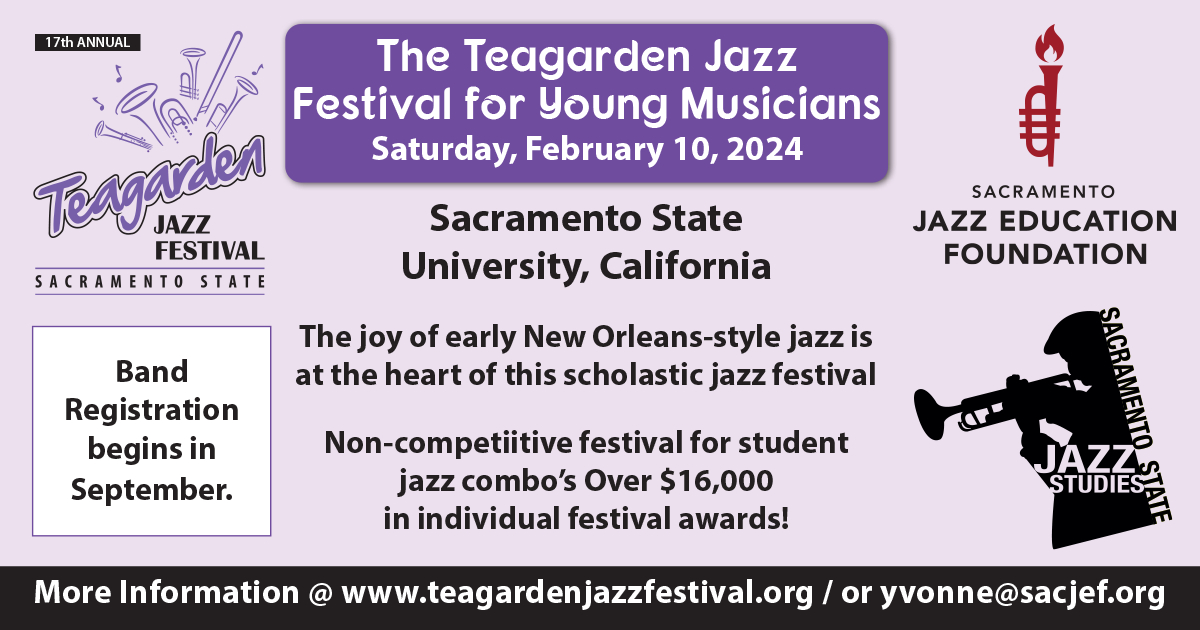 After the event, Bob mentioned to Dr. Elmer "Bud" Weden that he played clarinet in high school, but hadn't touched the instrument in 19 years. Doc Weden was unfazed by that admission, and the discussion turned to organizing a Dixieland band. Weden knew of a tuba player he had treated for an injury, namely building contractor Dave Lewis, who in turn, recruited dentist Phil Crumley for lead trumpet. A trombone player was found, and the group held its first rehearsal that December. It wasn't until 1973 that Attorney Warren Perry (a former mayor of San Anselmo) came on board as the band's first and only drummer.
Originally Dixieland Band
The then-named Marin Dixieland Band's first gig was at an American Cancer Society fundraiser where famed ventriloquist Edgar Bergen was the featured guest along with sidekicks Charlie McCarthy and Mortimer Snerd. The band took the Natural Gas name in March 1971 after a review of a long list of suggestions, most of which were considered socially unacceptable, although no band member was imprudent enough to claim authorship, according to Crumley.
Weden retired from the band in 1972, and Crumley became leader. That was also the year the band first performed for the New Orleans Jazz Club of Northern California in Santa Rosa.. This was to become an annual event for many years, and it was at one of these session that Lu Watters first heard Natural Gas and their treatment of San Francisco-style traditional jazz, which newspaper music critic Phil Elwood defined as "a blend of early New Orleans jazz and ragtime with elements of later jazz styles."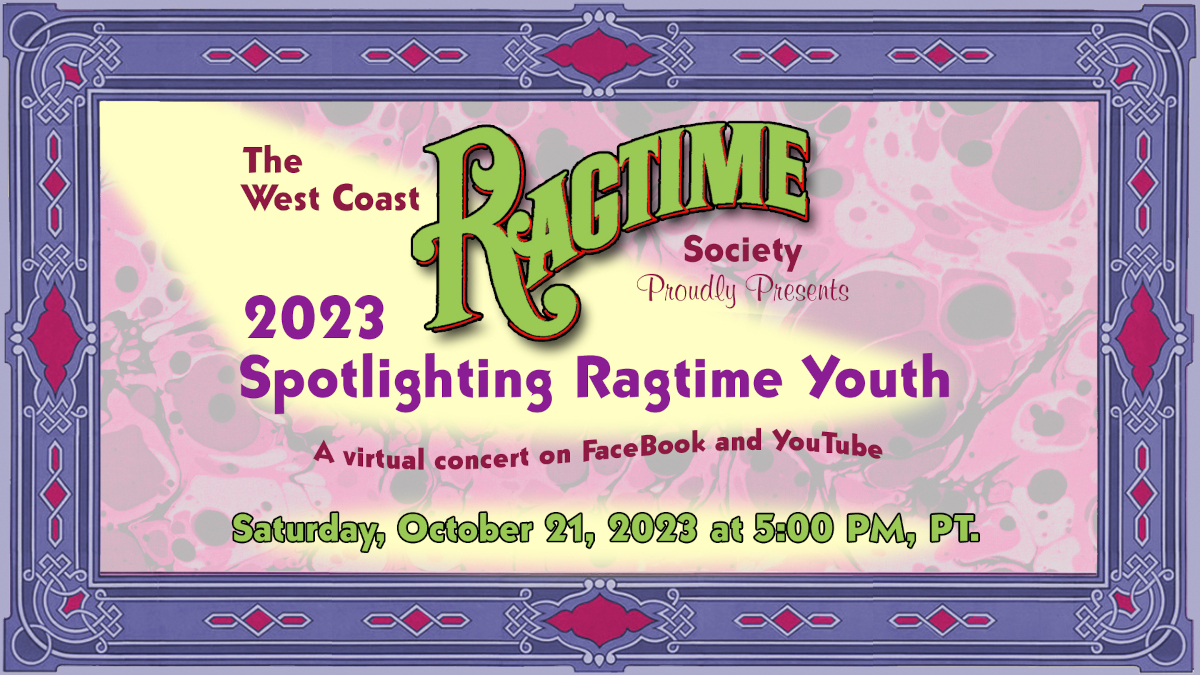 Over the years, the band developed a close relationship with both Watters and Turk Murphy who gave the band a number of arrangements as did Ev Farey of the Bay City Jazz Band. Pianist Pete Clute and banjoist Carl Lunsford spent a combined total of 38 years with Turk's band before joining NGJB.
Maintained Busy Schedule
At the peak of the West Coast traditional jazz revival period, the band would be on the road 20 weekends a year, including a foreign tour or cruise, and doing local events for another 10 weekends. A source of pride for the Gassers is its 36 consecutive appearances at the Sacramento Jazz Festival & Jubilee (1975-2011).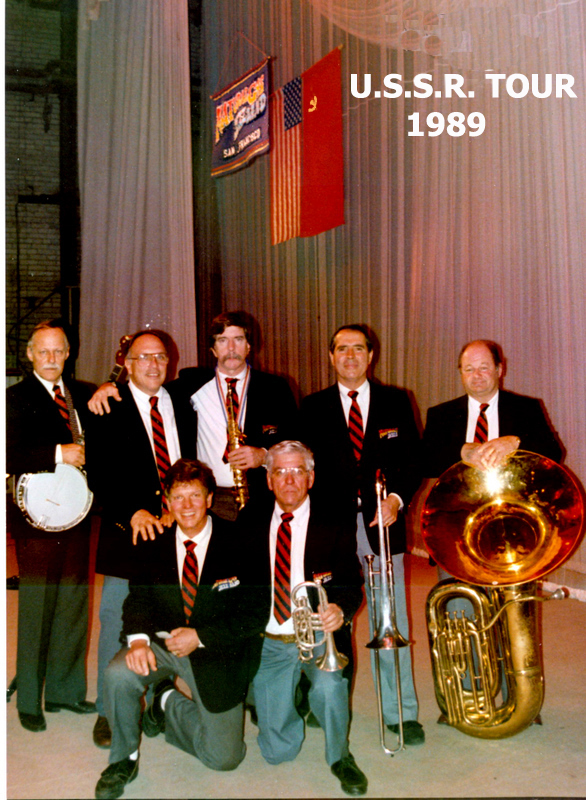 The 1989 Russian tour, which required two years to obtain the necessary authorization, initially took the band to Leningrad, Yaroslavl, and Moscow after which they were scheduled to travel to Estonia for a series of concerts. But they were advised by Goskoncert, the Russian booking agency in charge of the tour, that they were to go to Siberia instead. A concert hall in Barnaul, which is 200 miles from the Mongolian border, held 600 people and filled up four times for concerts.
"They were friendly, warm people," Phil recalled, "but it was the first time they'd heard jazz. The audiences clapped politely, particularly to the piano music. If they really liked a number, they would go into a rhythmic applause, which would bring up the hair on your arms." Over the years, the Gassers have performed in 22 foreign countries. The 2001 trip to Australia, Tasmania, and New Zealand (where they connected with Aussie trumpeter Bob Barnard) involved traveling 15,830 miles.
Iowa Native
The half-dozen visits to the Bix Beiderbecke Memorial Festival were special occasions for Phil since it meant returning to his home state of Iowa. Phil grew up in a musical family in the small Central Iowa community of Rippey (2020 population: 211). His dad and two brothers all played the trumpet. Phil wanted to play the trombone, but found that his arms were too short to extend the slide, so he also took up the trumpet.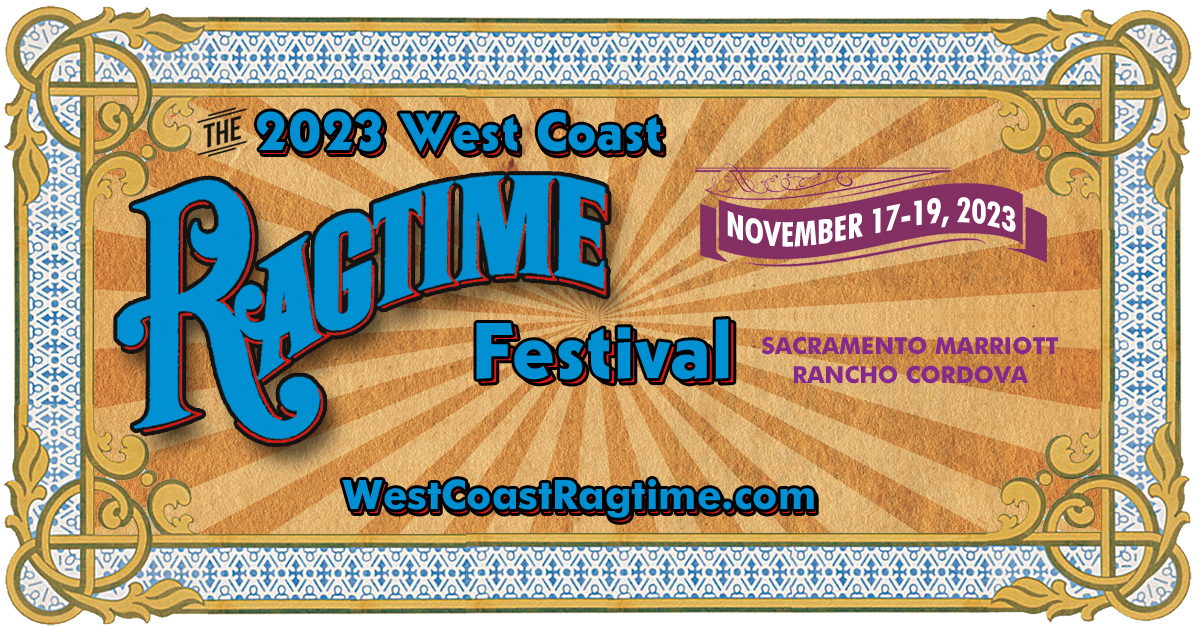 He played in bands in high school and college, but following his graduation from dental school, his musical activity was nil while he established his dental practice. But once he became involved with the Natural Gas Jazz Band, his office staff would occasionally quip that he did just enough dentistry to support his jazz habit.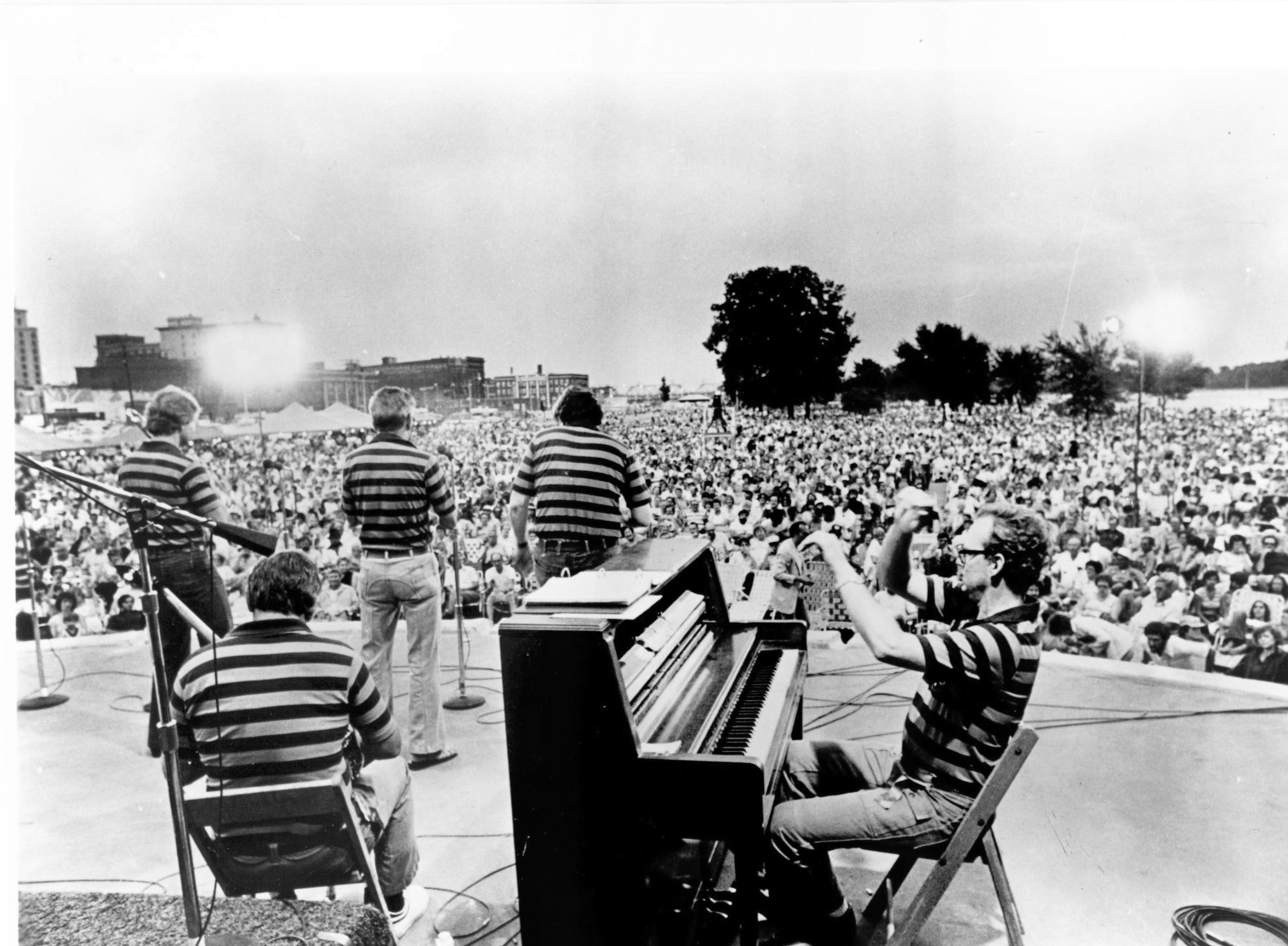 The Bix Festival was also where the band played before its largest-ever crowd of 16,000, and where in 1996, they welcomed to the stage 93-year-old trombonist Spiegle Willcox (who played with Bix Beiderbecke in the Jean Goldkette Orchestra) and 85-year-old clarinetist Fritzie Hartman, mother of former band member John Hartman. In 1995, the band was part of Family Day aboard the aircraft carrier USS Carl Vinson docked in Alameda, California, that attracted 10,000 visitors.
Visit to Japan
While in Kobe during the band's second visit to Japan in 1992, a guest vocalist was invited to do a set with the Gassers. After the set, she mentioned that she had made a recording with a Tokyo band named The Windbreakers.. Displaying her sense of humor, she told Phil, "What is happening to me? First I am with The Windbreakers, and now Natural Gas. Makes me wonder what is next."
One time when the band was playing in Friday Harbor, Washington on San Juan Island at a venue that overlooked Puget Sound on a bright sunny day, someone in the audience yelled out, "Have you ever played in a more beautiful setting?" To which Dave Lewis, the Gas's tuba player, shouted back, "What key is it in?"
The band's longevity may be partially attributed to the fact that it operated as a cooperative unit. "We were like an extended family. Each member had a voice which enabled us to make good decisions and minimize friction," Crumley notes. The band made 13 recordings, published 63 issues of its Gas Gazette newsletter, and at its zenith, had 400 members in its Gashoppers fan club.
Stable Band Personnel
Another factor is that there have only been 24 musicians who have been regular NGJB members over the 52 years. Crumley (cornet) and Bob Murphy (soprano sax) are original members. While the band's red-and-blue striped polo shirts will never win any fashion awards, they have given the band identity as have the brass GAS belt buckles each member wears on stage. A 1994 Gashoppers poll voted 2 to 1 in favor of keeping the trademark shirts and elicited such comments as "As long as the music is good, we don't care what you are wearing."
When asked about NGJB, Lu Watters said "They are blessed with confidence, firepower, endurance and a lot of happy-go-lucky spirit, a trait that creates considerable goodwill wherever they play." K.O. Eckland, author of Jazz West, wrote, "The Natural Gas Jazz Band is just that—a band—one of the rare examples extant of the almost forgotten art and ability of playing together as a team."
Just don't confuse them with the Natural Jazz Band which was a group of Bay area musicians who got together once a year back in the 1990s to performed at a nudist convention "au natural."