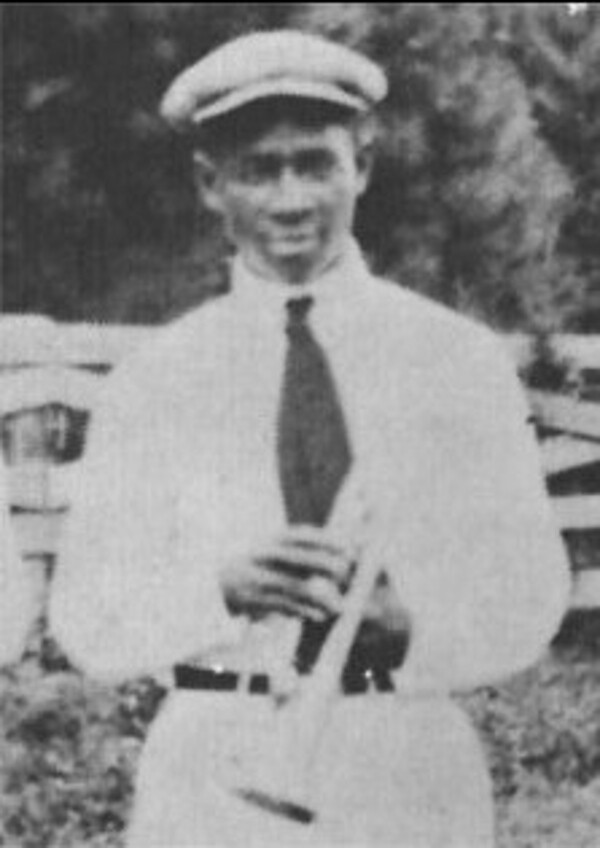 Buddie Petit was, at the height of his powers, considered one of the greatest of the New Orleans cornet players. Although he never recorded, many of the second and third generations of Crescent City jazzman revered him and got their professional start in his many bands.
Petit was born Joseph Crawford in 1895 in White Castle, a small town about one hundred miles west of New Orleans. His father died while he was still a young man and his mother decided to move to New Orleans around the turn of the century. Soon after arriving she married trombonist Joseph Petit. Buddie took his stepfather's surname and, to avoid confusion with Petit Sr, changed his first name to Buddie.
He began playing music shortly after moving to New Orleans, presumably after hearing his stepfather, learning from one of jazz's most infamous characters, Bunk Johnson. Many of the later day New Orleanian trumpeters like Lee Collins and Punch Miller recalled Petit's style as modeled very closely on Bunk's.
By age 20, Petit's reputation as a solid player was firmly established and in 1917 Petit and trombonist Frankie Dusen headed west for Los Angeles to join Jelly Roll Morton's band. The experience was apparently not a great one, and Petit returned to New Orleans refusing to tour outside of the gulf coast again.
Buddie continued to lead successful dance and brass bands for the next several years and, unusual for a band leader, always played second cornet. Collins did recall that during funeral processions on the way back from the cemetery Petit would take solos. One of Louis Armstrong earliest band experiences was playing second-line cornet in one of Petit's marching bands.
During the later part of his life, Buddie seems to have been relatively inactive in music and died in 1931. Louis Armstrong was one of the pall-bearers at Petit's funeral. Unfortunately, there are no known recordings featuring the great cornetist.
by Ted Gottsegen