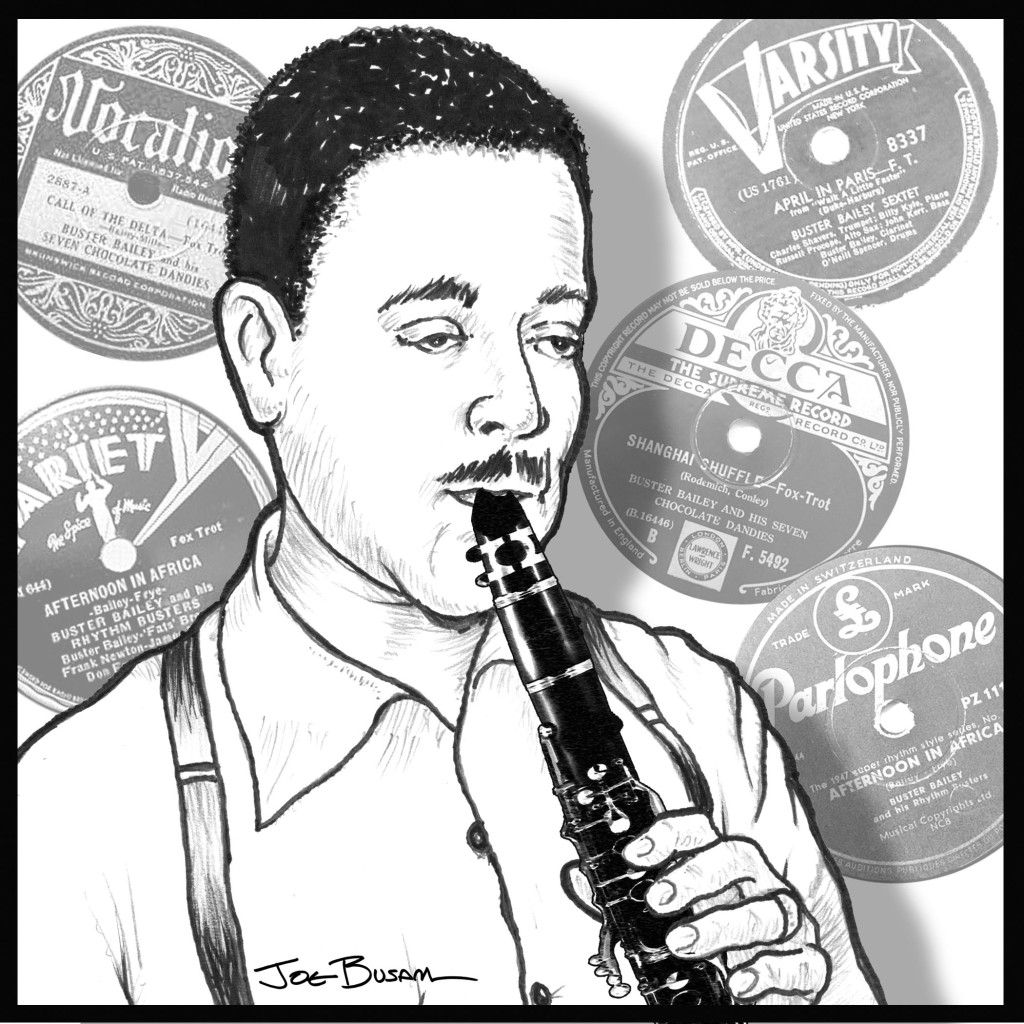 William C. "Buster" Bailey was born July 19, 1902, in Memphis, Tennessee. Bailey learned the rudiments of clarinet while a student in the city's public schools. His professional career began in 1917, when he was hired to play with W.C. Handy's Orchestra. He left Handy's group in 1919, and settled in Chicago, where received advanced tutelage on his instrument from classical teacher Franz Schoepp, who also taught Benny Goodman.
In Chicago, Bailey joined Erskine Tate's Vendome Orchestra and remained with Tate until 1923. That year he joined Joe "King" Oliver's Creole Jazz Band. In 1924, Buster followed fellow Oliver bandmate Louis Armstrong to New York, where they joined Fletcher Henderson's Orchestra.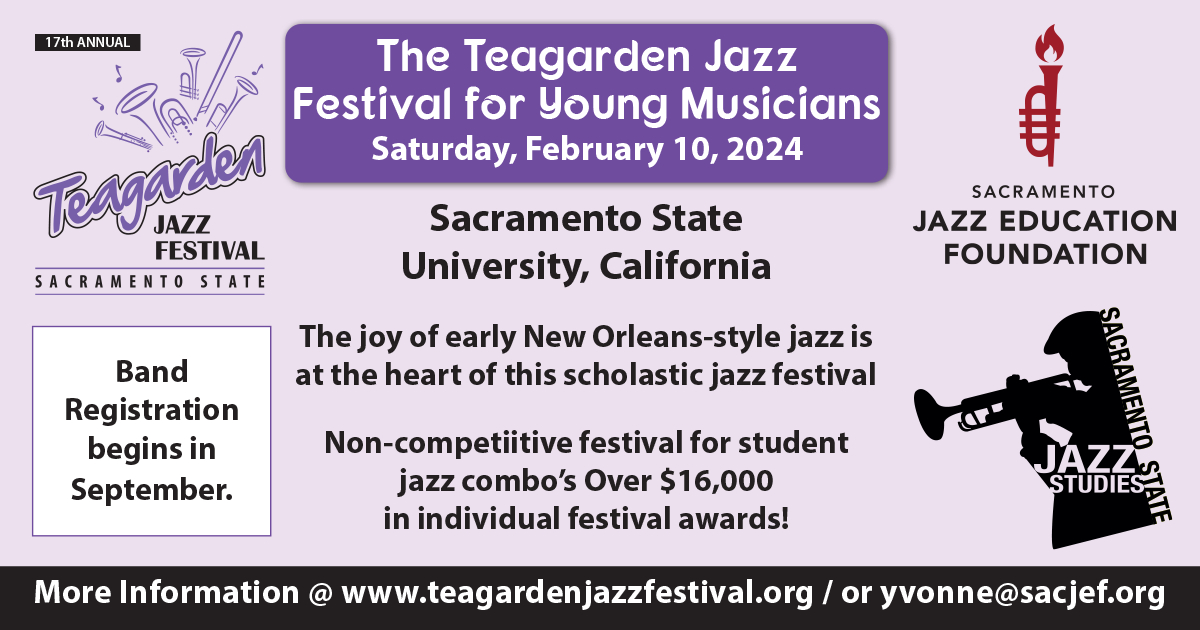 While a stalwart in Henderson's reed section through the mid-1920s, Buster Bailey recorded extensively with Perry Bradford, Clarence Williams, and others, his classical training making him a valued and versatile session player. In 1927, he joined Noble Sissle's Orchestra for a tour of Europe. He reunited with Sissle in 1931, remaining with the group through 1933. After another brief stint with Fletcher Henderson in 1934, Bailey found a kindred musical spirit in bassist John Kirby. Kirby's small but solid group played adventurous swing arrangements of Chopin, Grieg, Dvorak, and Schubert as well as popular songs. It was a good fit for Bailey, and he remained a member of Kirby's band until 1946. During his tenure with Kirby, he also played with the Mills Blue Rhythm Band and recorded under his own name, most notably as Buster Bailey and his Rhythm Busters.
After his long association with John Kirby, Buster Bailey formed his own band which lasted less than a year. In 1947, he joined Wilbur de Paris and remained a member of his group until 1949. For a few years thereafter, Bailey played with Big Chief Russell Moore, but spent the greater part of the 1950s as sideman with Henry "Red" Allen. From 1961 to 1963, he was clarinetist for Wild Bill Davison, he was with the Saints and Sinners from 1963 to 1964, and in 1965 he rejoined Armstrong and became a member of Louis Armstrong and his All-Stars.
Buster Bailey died in Brooklyn, New York, on April 12, 1967.