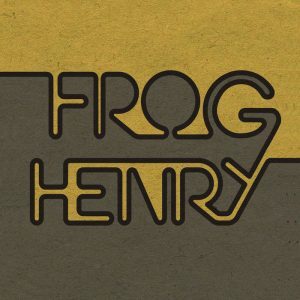 A new release from Frog and Henry feels as real and exciting to me as taking home a fresh pile of 78s. Started as a string focused ragtime band they have always been open to sweet songs but in 2019 they fully embraced the sound.
The earnest vocal delivery and the natural ease of this band are truly unique. There are many individual artists, often uke players enamored with Cliff Edwards, who attempt something similar, but generally speaking the musicians accompanying them can never seem to back it up. However earnest the intent, the result is lampoon. I raved about their England 2019 album back in July and no sooner had it gone to print than they released 2019 ii
Led by the pseudonymous F.H. Henry the members of Frog and Henry vary from track to track, yet there remains a consistent sound — everyone seems to understand the project. Frequent collaborators include Robin Rapuzzi, Ewan Bleach, David Neigh, and Maxwell Poulos. Several of the tracks also include Andrew Oliver on piano. Shaye Cohn, Todd Burdick and Craig Flory of Tuba Skinny join in on the final cut.
Three sessions are shuffled together on this release. Four of ten tracks were recorded in England. Five were taped in Switzerland, and one in New Orleans. As the musicians are from several countries this shouldn't be surprising.
The play is focused around the string band origins of the group. Kermane Arken's fine jazz violin leads are a reminder of something too long missing. The violin was a standard part of the original New Orleans jazz bands only drifting out of favor several years into the jazz recording era. The banjo also plays out front more prominently than on most jazz recordings. But this is by any measure jazz. The heat builds across two opening instrumentals; "Tears", and "O You Sweet Rag" a wonderful 1911 composition by New Orleanian James Palao.
Tension builds from the opening piano notes of "Imagination", builds during a gorgeous vocal harmony, and then cascades through the solos. It doesn't let up through "When the World is at Rest". What could be a simple sweet song, is transformed by perfect rhythmic timing and subtle violin flourishes into something magical.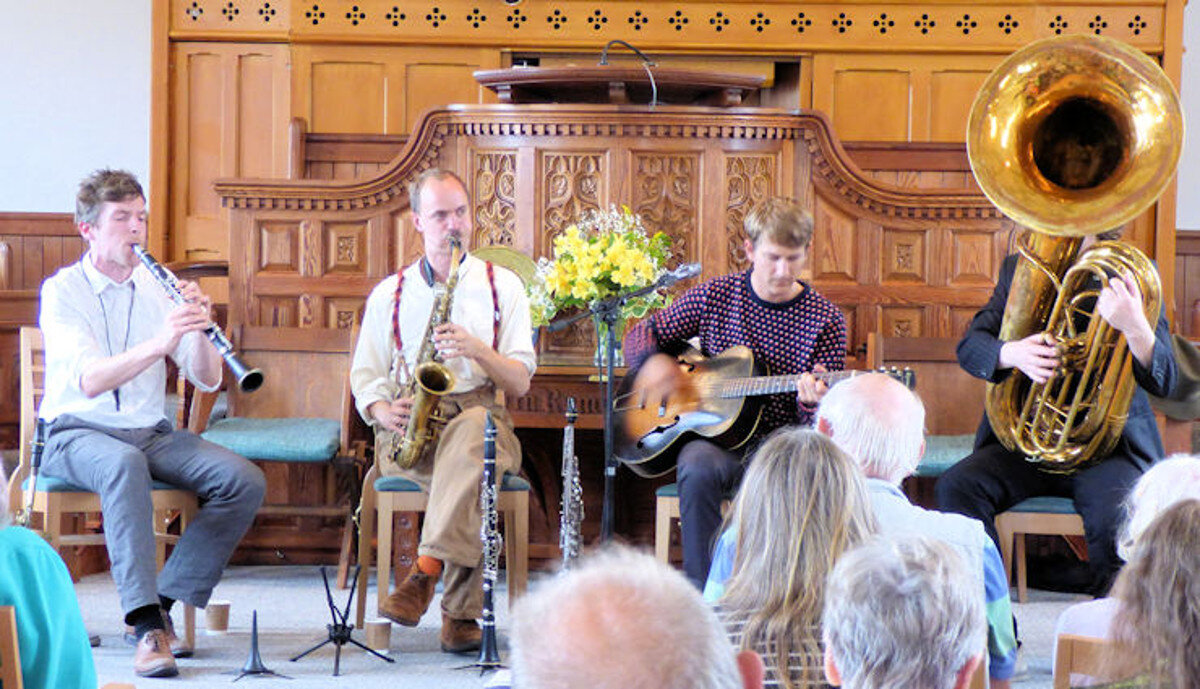 "Black Diamond Rag" deserves special mention. It is such a natural vehicle for hot play that it deserves to be as common on the circuit as Limehouse Blues. But I could only find one obscure British Trad example of it being played as jazz rather than classic ragtime. I first noticed it on the Vitality Five's debut album, and I asked F.H. Henry if he'd found the tune from them. He told me he'd picked it up in New Orleans around a decade ago, so the mystery remains. I encourage everyone to give this one a try.
"I'm Doing What My Heart Says Do" returns them to sweet vocal terrain, before they sail through Venuti and Lang's "Doin Things". The album continues on that sweet/hot cycle with Sophie Tucker's "He's a good Man to Have Around" followed by "Cushion Foot Stomp", and then the finale, "Kinklets", a sweet instrumental number recorded on reel to reel in New Orleans.
When I attempted to share my enthusiasm for this record with an older gentlemen whose opinion I much respect he couldn't see what I found so special. This got me thinking about what made our ears different and inspired some ideas about how our generations came to love this music differently. My age peers are more open to the popular and sweet non-jazz music of the 20s and early 30s. Music previous generations of fans dismissed, focusing instead on amplifying jazz fundamentals like heat and swing. This was somebody who had very much enjoyed seeing Frog and Henry live, an experience I've yet to share.
Reports from their live sets seem to diverge. Swing dancers have had a fantastic time at pub dates. The small seated group of aficionados at a commandeered church was impressed by their skill and faithfulness. My sense is that they do something different again when gathered around vintage microphones and tape decks recording these gems. Something closer to their source in 20s popular song that I pick up on being a man roughly their age with a life long love of 78s of all flavors. Or maybe they just leave me in that kind of mood.