Every jazz fan should visit the venerable Preservation Hall in the French Quarter of New Orleans at last once. It was 1961 that the late Allan Jaffe took over what had been an art gallery in a 200-year-old building at 726 St. Peter Street and provided a place for some of the legendary New Orleans musicians to play on a regular basis. Band alumni over the years included George Lewis, Kid Thomas Valentine, Percy and Willie Humphrey, Kid Shiek Colar, "Slow Drag" Pavageau, Sweet Emma Barrett, and Billie and DeDe Pierce.
The Hall remains the same as it was the first time it opened to the public, and 21 performances (plus occasional after-hours sessions) are held on a weekly basis. Tickets are $15-20 at the door, which contrasts to the $95 for a front-row seat at the band's Carnegie Hall 50th anniversary concert held in New York City.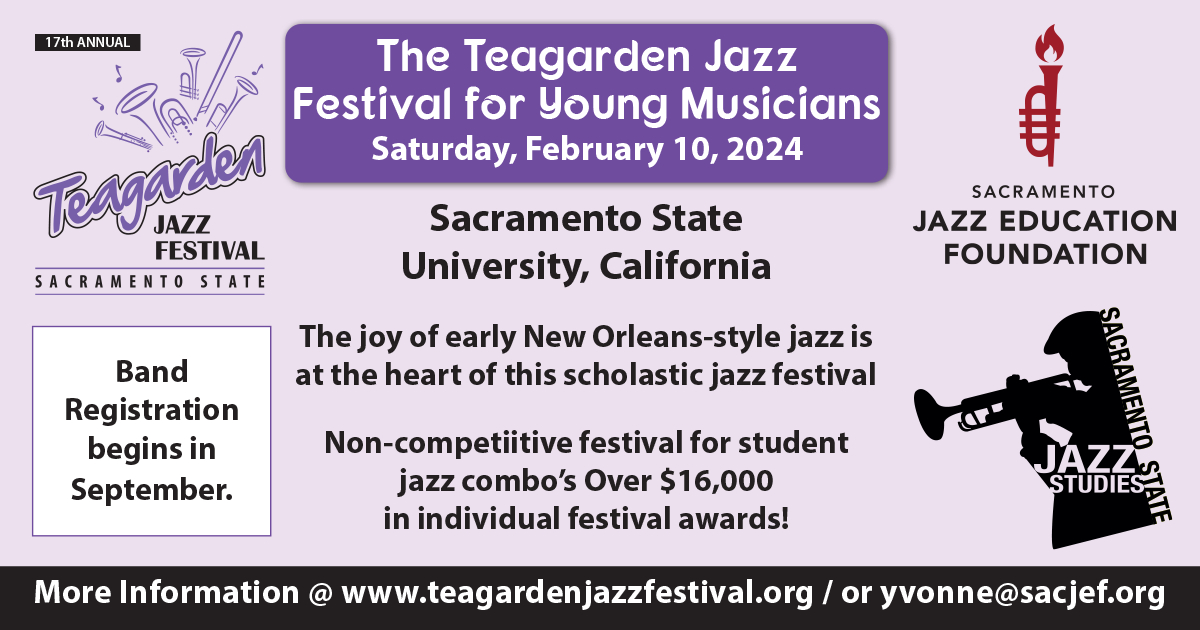 ♫ ♫ ♫ ♫
The Ellis Marsalis Center for Music, a multi-million dollar performance hall and community center opened in 2011, is the centerpiece of the Musicians Village located in New Orleans' Upper 9th Ward that came into being after Hurricane Katrina.
♫ ♫ ♫ ♫
The Institute of Jazz Studies, located on the campus of Rutgers University-Newark in New Jersey, is considered the largest and among the most important jazz libraries and archives in the world. Its stated mission is "to collect, preserve and make accessible the heritage of jazz, an American art form that has been embraced by the world."
The Institute collection includes 100,000 recordings,7,000 musical scores and band arrangements, 6,000 books and periodicals, oral histories and personal records of jazz greats along with 30,000 photographs, films, and clippings. Among the musicians whose files and memorabilia are housed at the Institute are James P. Johnson, Benny Carter, Mary Lou Williams, Teddy Wilson, and Buck Clayton.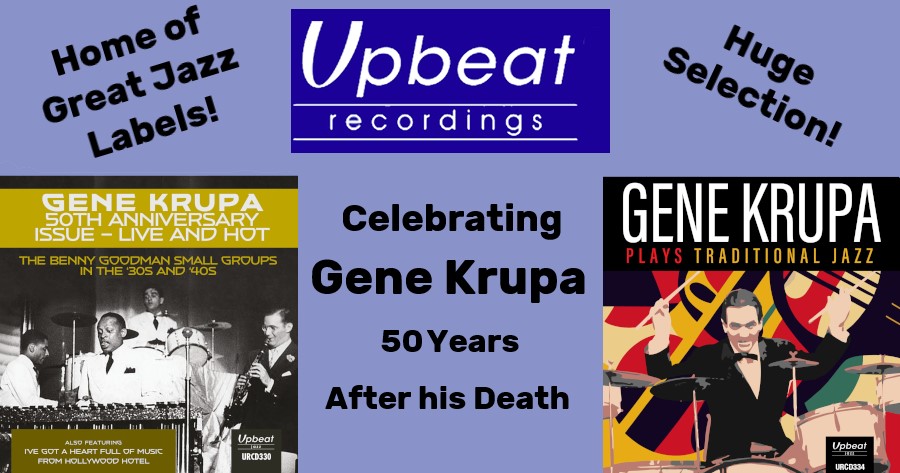 ♫ ♫ ♫ ♫
A San Francisco Chronicle review by David Wiegand reinforced why Wesla Whitfield is a favorite vocalist of fans of the Great American Songbook. Under a headline saying, "This Voice Needs No Adornment," Wiegand wrote: "Among the evils American Idol has unleashed on the world is the notion that to sing a song, one must perform vocal gymnastics in such a mannered frenzy that the actual song becomes all but unrecognizable, not to mention eviscerated of all meaning, soul and heart."
"Wesla Whitfield doesn't do that. She doesn't need to resort to vocal tricks because she has a real voice. She understands that good singing is also good storytelling. Each song is a little novel, something rich with meaning and emotion, and she brings us effortlessly into the experience of the song."
♫ ♫ ♫ ♫
The late pianist Teddy Wilson concurred when asked about his approach to improvisation. He felt it was important to obtain a copy of the original composition so he would know exactly what the composer wanted the tune to sound like and the chords he had chosen to get the desired results. Once learning the original, Teddy would adapt to his style, but admitted he generally played the song pretty much as written, feeling there was little that he could do to improve the original.
Trading Fours
"The jazz musician — too lazy to work and too nervous to steal."
– Danny D'Imperio
♫ ♫ ♫ ♫
The Rochester Music Hall of Fame inducted its class of 2015 at the Eastman Theatre last April 26. The inductees were jazz bassist Ron Carter; Gibson Guitar CEO Henry Juszkiewicz; jazz pianist Gap Mangione; vocalist William Warfield; and 1960s soul sensations Wilmer Alexander & The Dukes.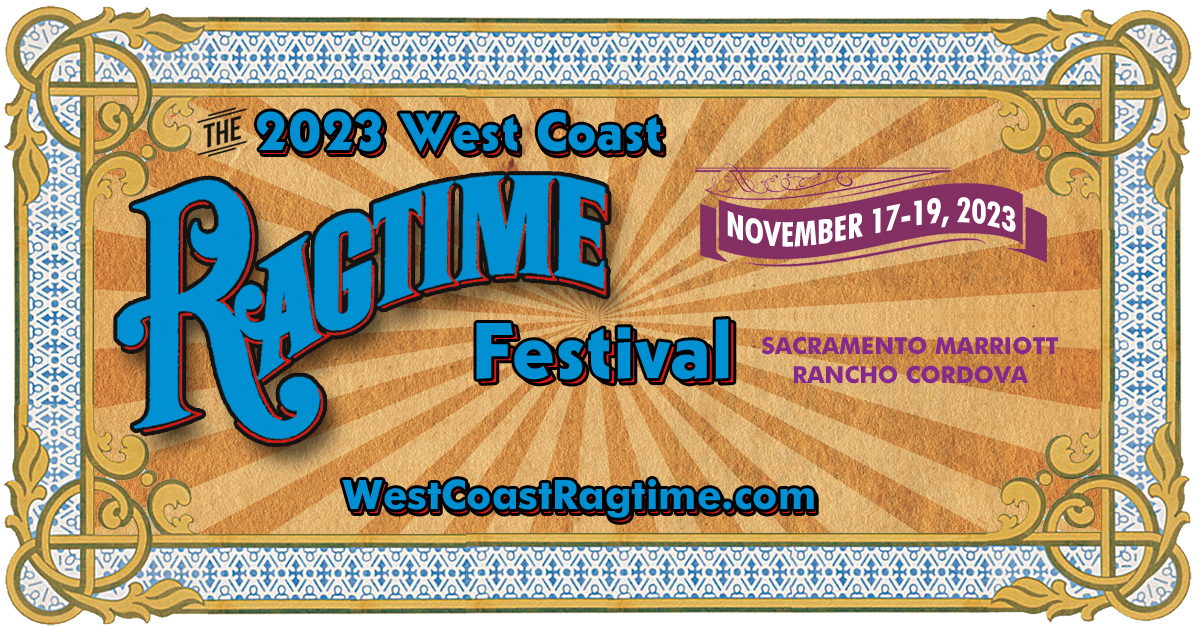 ♫ ♫ ♫ ♫
Chris Koch, a successful movie and television director and son of former jazz-band manager Arnie Koch, has created a user-friendly and thoroughly entertaining website – saltcity56.com – dedicated to the Salt City Five and the Salt City Six, a band whose career was kick-started in 1952 by an appearance on Arthur Godfrey's Talent Scouts on CBS-TV.
♫ ♫ ♫ ♫
The Grammy-winning 1920s revival orchestra, Vince Giordano and The Nighthawks, perform from 8 to 11 p.m. every Monday and Tuesday at Iguana, a classy Tex-Mex restaurant on the second floor at 240 West 54th Street (between Broadway and 8th Avenue), in New York City. Admission costs $15 and there is an additional $20 minimum for food and beverages. For reservations, call (212) 765-5454; vincegiordano.com.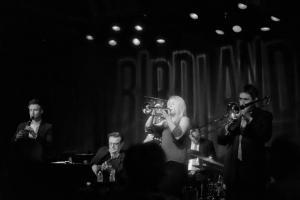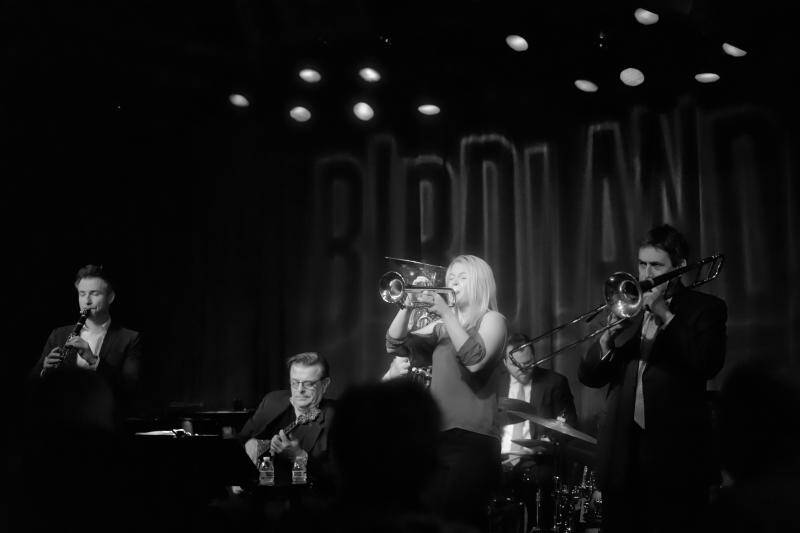 ♫ ♫ ♫ ♫
David Ostwald's Louis Armstrong Eternity Band performs from 5:30 to 7:15 p.m., every Wednesday, at Birdland, 315 W. 44th St., in New York City; (212) 581-3080. Admission costs $25 and there is an additional $10 food/drink minimum per person. The legendary jazz club in the heart of the Broadway Theater District serves excellent food and sensational jazz; birdlandjazz.com and ostwaldjazz.com.
♫ ♫ ♫ ♫
Play it again, Paul
Tenor saxophonist Paul Gonsalves of the Duke Ellington Orchestra will forever be known for having played 27 solo choruses consecutively on "Diminuendo and Crescendo in Blue" as the band's closing number at the 1956 Newport Jazz Festival.