Joining Scott Whitfield as a 2021 inductee into the American Banjo Museum Hall of Fame is Brad Roth, who for the past 20 years has been a member of Chet Jaeger's Night Blooming Jazzmen. First inspired as a youngster by his dad's banjo playing, and later Eddie Peabody, Brad evolved into a serious musician and plectrum banjo artist respected by audiences and fellow banjoists alike.
In the 1970s, Brad was a member of the Jazz Minors, a Dixieland band made up teenagers that performed at the White House, Disneyland and the Sacramento Jazz Jubilee. After years as a fulltime Disney performer (including national television appearances on The New Mickey Mouse Club), Roth took a day job which introduced him to banjoist and promoter Steve Simpson. From that association, Banjomania, a mainstream national banjo act, was born. As a proud parent, he has passed his musical passion on to his daughters and their band, Euphoric Swing.
♫ ♫ ♫ ♫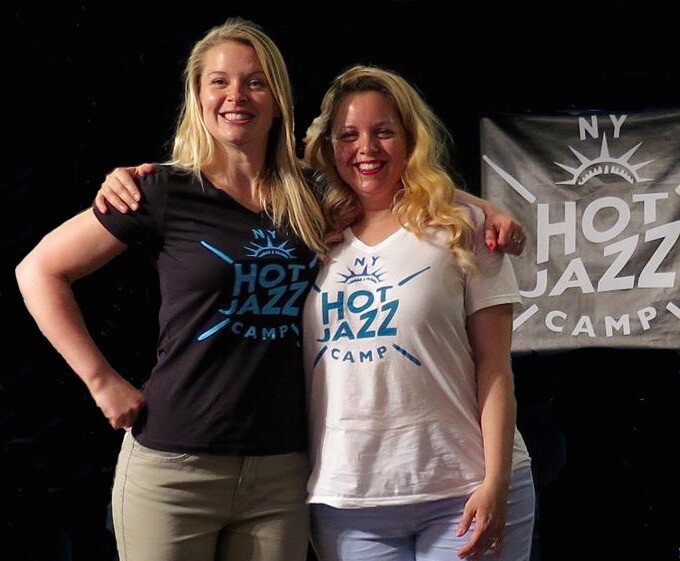 Enrollment for the New York Hot Jazz Camp Workshop to be held virtually at the Greenwich House Music School April 16-17 will open on March 5, according to co-founders Bria Skonberg and Molly Ryan.
♫ ♫ ♫ ♫
Musicians, venues and festivals aren't the only ones that have struggled during this COVID-19 pandemic. The Oklahoma Jazz Hall of Fame has filed for bankruptcy after the Tulsa County Industrial Authority filed a lawsuit seeking to terminate its lease with the Hall and recover $8,474 in past-due taxes and utilities. The Jazz Hall, which pays $1 a year in rent and is required to cover, taxes, insurance and utilities, leases the Union Depot, a former train station that was bought and refurbished by the County for $4-million. It officially opened in 2007, but has had on-going problems with scheduling mix-ups and paying its bills.
♫ ♫ ♫ ♫
Of a more upbeat nature, New York City's famed Birdland Jazz Club, which like so many venues, was in jeopardy of permanently closing, has been saved as the result of a GoFundMe campaign that has raised $400,556 from 5,600 donors, well surpassing a goal of $250,000. The fundraiser included a telethon that featured Bill Clinton, Leslie Odom, Jr., Chita Rivera, Elvis Costello, Wynton Marsalis, John Pizzarelli, and Matthew Broderick, among others.
Owner Gianni Valenti indicated he had to lay off 60 employers following a March 16, 2020, closing and has been paying a skeleton staff along with building and maintenance costs amounting to $50,000 a month, out of pocket. Overwhelmed by the outpouring of support, Valenti said, "As long as I'm the owner, I will do everything I can to keep Birdland alive. It will never close."
♫ ♫ ♫ ♫
"Music means something different to everyone. It is a reflection of society. It is an audio history. It has a way of making you time-travel, taking you to a particular moment in your memory. Music is a vehicle for every emotion. It eliminates cultural barriers. It unites people. It is the soundtrack of life." – Nolan McKelvey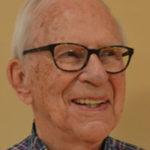 Lew Shaw started writing about music as the publicist for the famous Berkshire Music Barn in the 1960s. He joined the West Coast Rag almost thirty years ago and has been a guiding light to this paper through the two name changes since then as we became The Syncopated Times.  47 of his profiles are collected in Jazz Beat: Notes on Classic Jazz. Volume two, containing profiles from 2013-2016 will be available on Amazon soon. He taps his extensive network of connections and friends throughout the traditional jazz world to bring us his Jazz Jottings column every month.