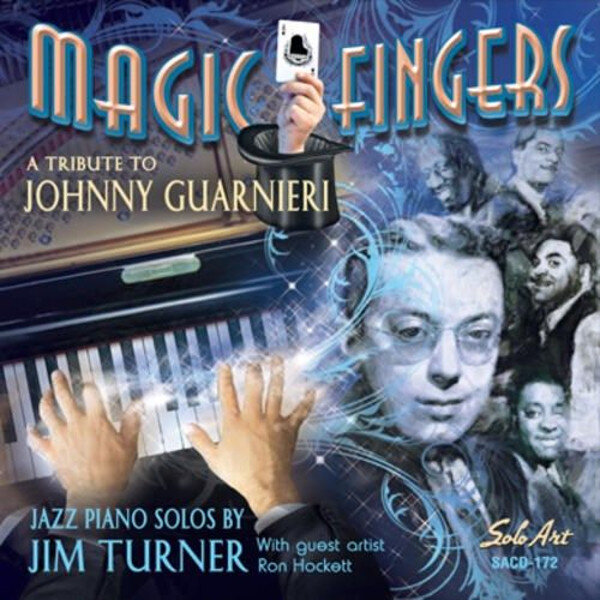 While few think of him that way, Johnny Guarnieri (1917-85) was one of the top stride pianists for decades. He had his highest visibility in the late 1930s/40s when he worked with Artie Shaw (including playing harpsichord with Shaw's Gramercy Five), Benny Goodman, and with small swing combos. He recorded with Lester Young, displayed his ability to closely imitate other pianists (most notably Count Basie and Fats Waller), and had a minor hit with "Gliss Me Again" (featuring bassist-hummer Slam Stewart). Guarnieri spent much of his last three decades in obscurity, teaching and playing solo piano in the Los Angeles area.
Jim Turner is a brilliant pianist perhaps best known for his associations with Jim Cullum, the Great Pacific Jazz Band, and his own solo albums. After having the opportunity to see Guarnieri play in a Los Angeles piano bar, they became friends and Turner even produced some of his later records.
On Magic Fingers, Turner performs 14 of Johnny Guarnieri's compositions plus three other songs that the pianist enjoyed playing. Since none of Guarnieri's songs ever came close to catching on, most of these tunes had never been recorded or even performed by anyone other than their composer.
It is a delight hearing Jim Turner revive such pieces as "The Turner Shout" (a James P. Johnson-type stride piece dedicated to him), the sophisticated "Amigo Simpatico" (which could have come from Willie "the Lion" Smith), the charming "Sandra," a delightful "Magic Fingers Rag," "The Pasadena Shout," and "The Dazzler" (which has clarinetist Ron Hockett making the group a duo).
The three non-Guarnieri pieces, a reinterpretation of "The Minute Waltz" that is worthy of Donald Lambert, Lucky Roberts' "Nothin'," and an inventive "Take Me Out To The Ballgame," are also among the many memorable performances on this highly recommended project. I am sure that Johnny Guarnieri would be pleased.
Magic Fingers (Solo Art SACD-172, 17 selections, TT = 54:29) www.jazzology.com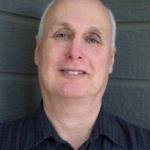 Since 1975 Scott Yanow has been a regular reviewer of albums in many jazz styles. He has written for many jazz and arts magazines, including JazzTimes, Jazziz, Down Beat, Cadence, CODA, and the Los Angeles Jazz Scene, and was the jazz editor for Record Review. He has written an in-depth biography on Dizzy Gillespie for AllMusic.com. He has authored 11 books on jazz, over 900 liner notes for CDs and over 20,000 reviews of jazz recordings.
Yanow was a contributor to and co-editor of the third edition of the All Music Guide to Jazz. He continues to write for Downbeat, Jazziz, the Los Angeles Jazz Scene, the Jazz Rag, the New York City Jazz Record and other publications.