Over the years many New Orleans families have proudly passed down musical traditions from generation to generation. Names such as Tio, Dodds, Keppard, St. Cyr, Humphrey, and Marsalis resonate with the Big Easy sound.
One such family nurtured jazz during its earliest days and now keeps the music alive and kickin' in the twenty-first century. The name is Barbarin.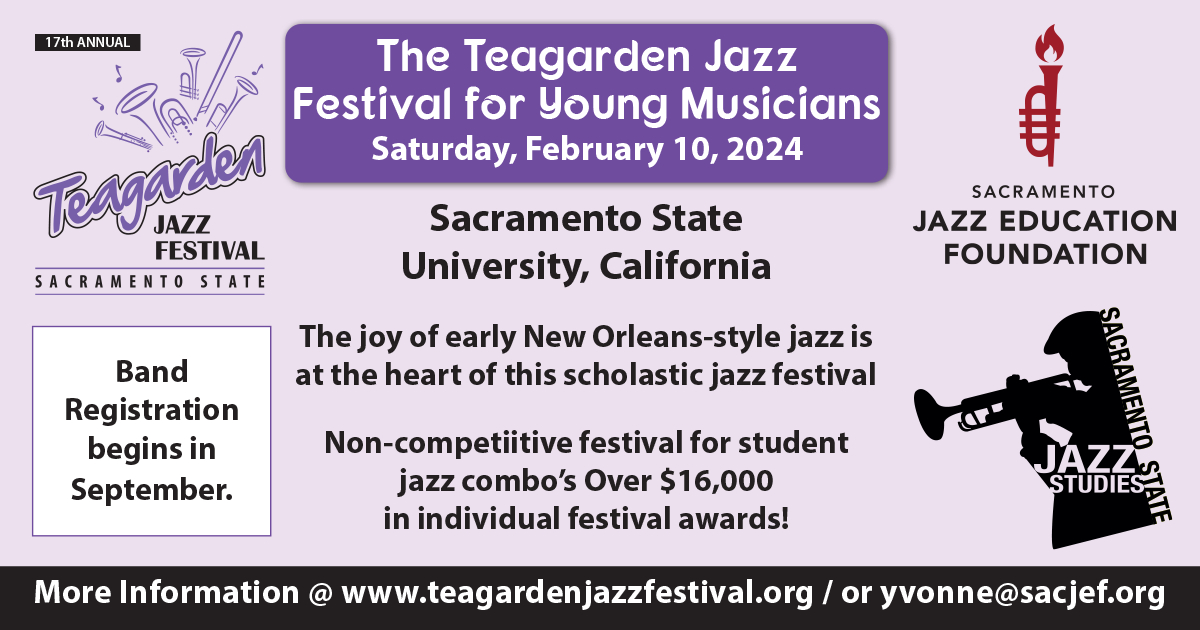 That family's favorite son is 59-year-old trombonist Lucien Barbarin, a 25-year veteran of the Harry Connick Jr. Big Band. Connick's orchestra features an array of New Orleanians including the leader, trombonist Barbarin, drummer Shannon Powell, and trumpeters Leroy Jones and Mark Braud.
At every performance, Connick shines a spotlight on the horn player he calls "Lucky." The piece de résistance of this summer's tour was Barbarin's "adjudication" of a tongue-in-cheek trumpet duel between Connick and Leroy Jones. In past years, Barbarin often paired off with Connick on freakish renditions of "Oh, Didn't He Ramble" and "St. James Infirmary."
When not touring, Barbarin can be heard in New Orleans on Friday and Sunday nights with his own band at the Palm Court Jazz Café, on Monday nights with the Original Jazz Tuxedo Band at Irvin Mayfield's Jazz Playhouse and some Thursday nights with the Preservation Hall All-Stars at Preservation Hall.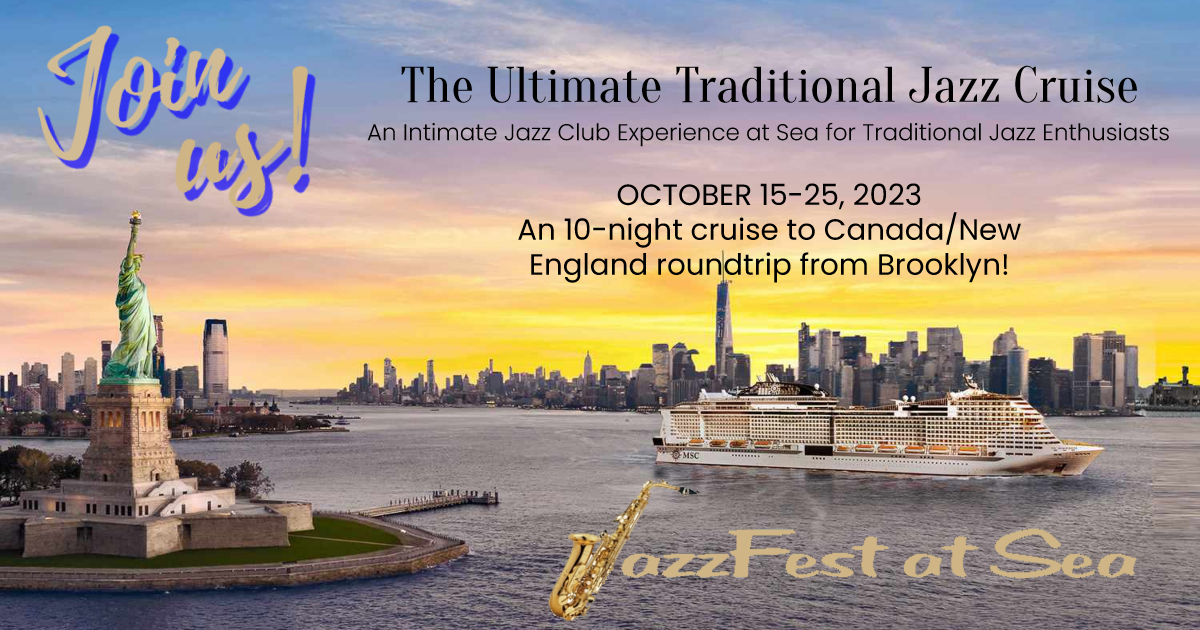 Family Ties
A great-nephew of Paul Barbarin (who played drums during the 1920s in the bands of Joe "King" Oliver, Luis Russell, Louis Armstrong, and Red Allen) and second cousin to banjoman Danny Barker, Lucien Barbarin hails from jazz royalty. Members of his family marched in the street parades and performed in the social halls and honky-tonks during the early twentieth century. Paul Barbarin's father, Isidore Barbarin, played alto horn in the Tuxedo Brass Band which once featured a young cornetist named Louis Armstrong.
Lucien clearly inherited his family's masterful musicianship, but while his technically precise brass-blowing recalls the downtown Creole aura of elegance, he complements that sheer beauty with a sometimes boisterous sense of humor that's strictly uptown in origin.
He can play a straight 'bone solo on a beautiful ballad such as "Do You Know What It Means to Miss New Orleans?" and then stuff his bell with all manner of mutes to produce bizarre effects on a raucous romp such as "Oh, Didn't He Ramble?" Such contrasts lie at the rapidly beating heart of traditional New Orleans jazz.
Bourbon Street
Raised in the projects at Claiborne and Orleans streets, Lucien first performed at age 6 with Paul Barbarin in the Onward Brass Band. Paul Barbarin died Feb. 17, 1966, while drumming in a Mardi Gras parade.
In 1971, Lucien joined Danny Barker as a founding member of the Fairview Baptist Christian Church Band. Besides Lucien, Fairview Church boasted the blossoming talents of Leroy Jones, Dr. Michael White, and Herlin Riley.
Like most working musicians in New Orleans, Lucien honed his craft at Bourbon Street nightspots such as the Maison Bourbon, the Court of Two Sisters and Crazy Shirley's. While he made money playing for tourists in the French Quarter, Barbarin remained active with local brass bands, jazz festivals, and street parades.
His first recording, Hurricane Jazz Band, was released in 1976, the year he turned 20. Meanwhile, Lucien worked for more than a decade at the Famous Door and the La Strada Club. Barbarin expanded his horizons in the 1980s by touring Europe with Wallace Davenport, Lars Edegran and The Young Tuxedo Brass Band.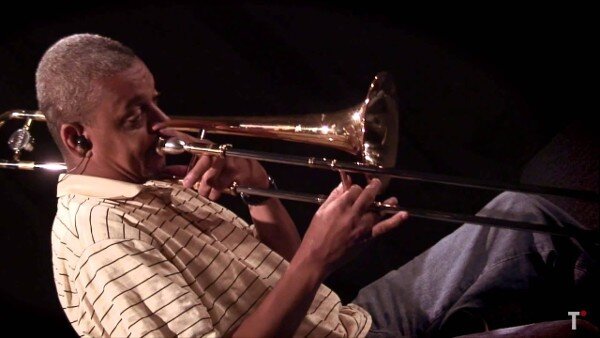 'Dr. Jazz'
Lucien recorded his first album as a leader, Trombone Tradition, waxed with The Henri Chaix Trio. In 1988, he toured New Orleans public schools as "Dr. Jazz," colorfully recounting the history of jazz. In 1990, he joined Connick's band. On stage, the trombonist's uninhibited improvising complemented by his golden tone always produce memorable solos, but his showmanship nearly supersedes his musicianship. He often joins Connick for some high-stepping, second-line strutting to Professor Longhair's "Mardi Gras in New Orleans".
In 2000, Lucien Barbarin and the Palm Court Swingsters was his second album as a leader.
Although his Slidell, La. home was severely damaged by Hurricane Katrina in 2005, Barbarin still considers himself lucky. "I'm not running from New Orleans," he said at the time. "I'm going to stay because I was born and raised here and I'm going to pass away here. We name drinks after hurricanes. We should be used to this." In 2008, he issued his third disc, It's Good to be Home.
In a very personal way, Lucien Barbarin is doing his part to perpetuate the Barbarin family jazz tradition. He's the proud father of five children each of whom reportedly show promise as young musicians.