Present-day fans of Harlem Stride who are familiar with European pianists such as Rossano Sportiello, Louis Mazetier and Paolo Alderighi may want to make the effort to find recordings by another stride master from across the Atlantic: Henri Chaix. Born in Geneva in 1925, Chaix (pronounced "sheks") was actually a French citizen.
He was conservatory-trained, and was performing with traditional jazz bands in his teens. As a young man he worked with some well-known American musicians who were resident in Europe: Sidney Bechet, Frank "Big Boy" Goudie and Wallace Bishop. Chaix also made his first solo piano records, for the Philips label.
As the fifties progressed, Chaix worked with even more American musicians like Bill Coleman and Albert Nicholas and began to work with world-class European musicians such as the brilliant tenor saxophonist Michel Pilet, guitarist/bassist Alan Du Bois and trumpeter Jo Gagliardi – three jazzmen who would ultimately be part of the renowned Henri Chaix Orchestra. In addition, Chaix became associated with a Swiss jazz group called The Tremble Kids. This band followed in the footsteps of Alex Welsh and also the Dutch Swing College, claiming Eddie Condon's hot swing – rather than the music of the New Orleans Revival – as their primary influence.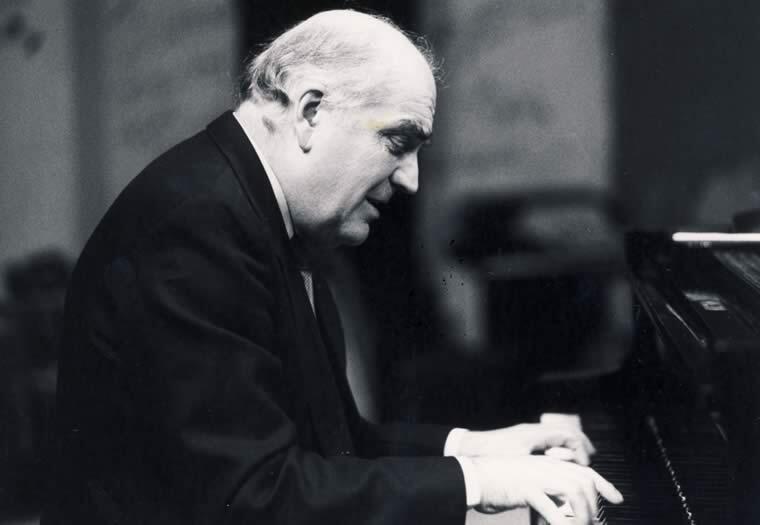 In 1964, with the addition of alto saxophonist Roger Zufferey to the front line of Gagliardi and Pilet, and with longtime Earl Hines drummer Wallace Bishop in the rhythm section, the Henri Chaix Orchestra recorded for the first time. The results were issued on two Philips EPs. Within a week of the recording sessions, the superb drummer Romano Cavicchiolo played an engagement with the orchestra. He would eventually become a regular member of both the orchestra and the Henri Chaix Trio.
During the 1960s, Chaix's orchestra expanded to include trombonist Andre Faist and baritone saxophonist Marc Erbetta (followed by Jack Stafford) and the rhythm section took on a looser sound with Alan DuBois switching from rhythm guitar to string bass. Chaix wrote arrangements and original compositions for the orchestra's performances and also for the special occasions when they accompanied visiting American musicians such as Ben Webster, Buck Clayton, Benny Carter, Willie "The Lion" Smith, Rex Stewart, Stuff Smith and Milt Buckner. Based on subsequent comments, the Chaix Orchestra made a tremendous impression on the musical guests — particularly Carter and Stewart.
Chaix was recorded extensively during the sixties, both in live performance and studio. The great British stride pianist Neville Dickie, who was acquainted with Chaix, remembered:
(Henri's) taste in music was very catholic and he referred to himself as a Swing pianist.
The 1969 Philips LP "Here Comes the Band" is a perfect example of Chaix's wide-ranging tastes. There are performances by the full orchestra and trio as well as solo piano tracks. The program includes compositions by Duke Ellington, Benny Carter and Buck Clayton; two pop standards; signature stride piano numbers associated with James P. Johnson, Donald Lambert, Luckey Roberts and Willie The Lion Smith; a well-known blues and even an original Boogie Woogie by Chaix. Despite the varied styles, the piano playing throughout the CD can accurately be described in the term Chaix preferred: Swing. On "Here Comes the Band" as well as the sessions with the visiting Americans, it is possible to hear many of Chaix's influences: Fats Waller, James P. Johnson, Willie "The Lion" Smith, Earl Hines, Teddy Wilson, Duke Ellington, Count Basie, Joe Sullivan, Jimmy Yancey and Champion Jack Dupree.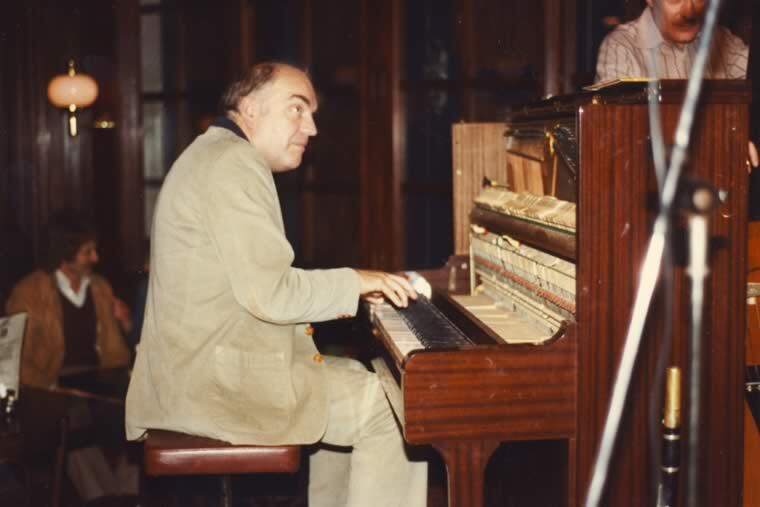 Henri Chaix always played with the right feel at the right time, and was capable of making a very good performance even better. On a concert with Ben Webster and Buck Clayton, Chaix launched into a romping Waller-like stride chorus on "Sunday." Webster, happily surprised, continued to yell encouragement to Chaix, who stomped away through two additional choruses! By contrast, his solo recording of "I Can't Believe That You're In Love With Me" shows that he understood the beautiful ballad playing that Waller could play so well.
Also in 1969, Chaix's trio (Alan Du Bois and Romano Cavicchiolo) accompanied American clarinetist Albert Nicholas on a concert in Baden. Fortunately, the concert was recorded and was issued many years later on CD by John Norris' Sackville label. Nicholas was in top form: a beautiful tone in every register, graceful phrasing and a sense of adventure that is not always present in jam sessions where the participants are not frequent musical partners. Du Bois and Cavicchiolo drew on their knowledge of Jazz history to play a slightly earlier rhythm style, which was perfect for the session. Chaix's piano work on the concert – especially "I Found A New Baby" is nothing less than inspired. It also bears a striking resemblance to the playing of Don Ewell, who also played stride with an unusually light touch and flawless articulation.
Throughout the seventies, Chaix continued to perform with his orchestra, his trio and as a sideman — with Helen Humes, Clark Terry, Ed Hubble and the Tremble Kids. Recordings from this period cover a wide swath of material, and a 1975 duo recording of Chaix with cornetist/guitarist Oscar Klein is a standout. The program ranges from blues and Boogie Woogie to Jazz classics, vintage pop songs and original compositions. The empathy between Chaix and Klein is a joy to hear and each musician clearly inspired the other. Additionally, there is a Chaix original ("Little Stride") which invites comparison to Don Ewell's "Take It In Stride." John Royen, who studied with Ewell, remarked:
Henri was a wonderful player with very impressive classical technique. I find from these recordings a more arranged approach but I know he was a great improviser in the style.
On "Sweethearts on Parade" and "Two Deuces," Chaix went all-in for Earl Hines: pulsating left hand figures, walking tenths in the bass, levitating right hand phrases and treble notes like breaking glass. Without a doubt, "Fatha" would have approved!
Chaix stayed active in the 1980s, still accompanying Count Basie's longtime alto saxophonist Earl Warren, and playing and recording with the Tremble Kids, the Harlem Ramblers, Lino Patruno, Oscar Klein and Hot Mallets. Near the end of the decade, Chaix recorded with trombonist Lucien Barbarin as well as with trumpeter Doc Cheatham and an "all-star" group of Swedish Jazz musicians. Cheatham was in particularly good form on trumpet and vocals, and the entire band seemed to draw quite a bit of inspiration from Chaix's bright, propulsive playing (in this case, a wonderful mix of Hines, Wilson and a little Sullivan).
In the 1990s Chaix's continued to play with the Tremble Kids, plus the European Jazz Giants, Breda Festival Giants, Bob Barnard, Jim Galloway, Jesper Thilo and duets with Neville Dickie and Francois Rilhac. While some recordings from this era show a reduction in Chaix's keyboard agility, he was still capable of romping through a version of "Handful Of Keys" that sounds like it could have been recorded 25 years earlier! There are also flashes of the keyboard legerdemain heard on Earl Hines' recordings in the fifties.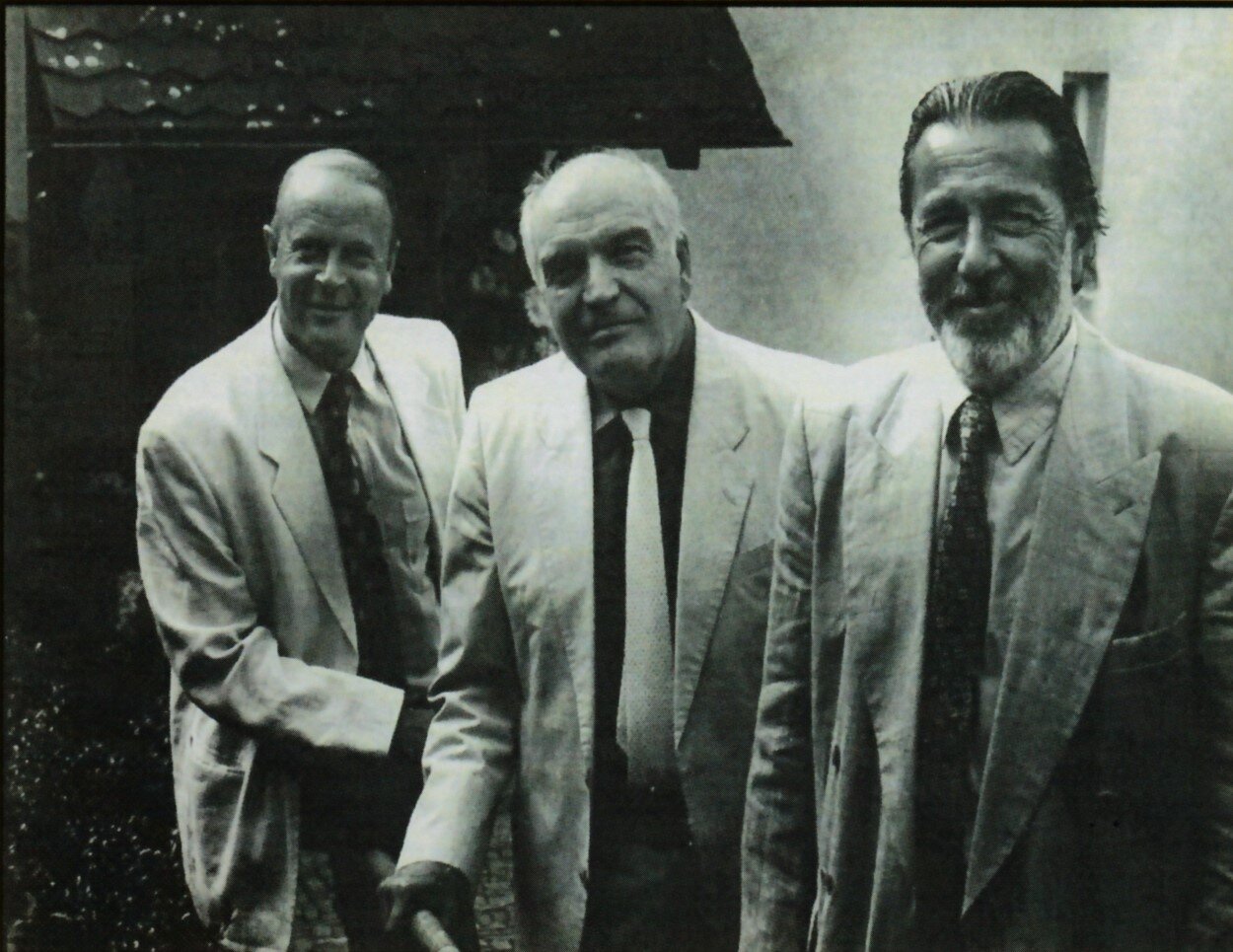 However, the real treasure trove of his recordings from the 1990s are the Sackville CDs by the Henri Chaix Trio. When writing about his conversations with Chaix, Neville Dickie recalled:
(Henri) told me he preferred working with a rhythm section rather than as a solo pianist.
When listening to the Sackville recordings of the trio, it is easy to hear why Chaix preferred to work in that format. Bassist Alan Du Bois played absolutely perfect time, with the best possible choice of bass notes in every instance. Count Basie's drummer Jo Jones was the inspiration for Drummer Romano Cavicchiolo. His swinging brushwork, well-timed bass drum accents and melodic solos fit the Henri Chaix Trio to a "t." The sensitivity and interplay between the musicians demonstrated that all three were on the exact same wavelength.
The three CDs were recorded live in Switzerland in 1990, 1993 and 1996. The audiences were receptive, and their enthusiasm obviously inspired the musicians. Between the three sessions, there is an incredible expanse of material; 46 tracks, ranging from slow blues to pop standards to Jazz compositions to three Chaix originals! Chaix played less stride choruses than in the past, using quite a bit of "padding" – playing a very light 4/4 with the left hand, relying on the string bass for the foundation. He also frequently hit a chord in the bass, letting the right hand play single notes and arabesques. However, the bass and drums provided sterling support, freeing up Chaix to interpret the songs however he felt like at the time. It is interesting to note that Chaix avoided the Morton style entirely on "Sweet Substitute" and played some of the numbers associated with Fats Waller — such as "I've Got My Fingers Crossed" and "Lulu's Back In Town" using a non-stride approach. There were still some flashes of stride, though, and Chaix sounded as good as ever when he pulled that style from his pianistic bag of tricks. Otherwise, the listener will hear all the pianistic influences mentioned earlier, plus some references to Sir Charles Thompson, Art Tatum, Oscar Peterson and even Thelonious Monk! It all works beautifully.
Alan Du Bois passed away in 1997, but Chaix kept the trio going with different bass players, and with Romano Cavicchiolo continuing to play wonderfully supportive and imaginative drums. Chaix's last recording was made at a concert featuring tenor saxophonist Jesper Thilo and cornetist Bob Barnard in August, 1998. Even though Chaix played engagements for almost another year, he never recorded again and died of a heart attack on June 11, 1999. He leaves a legacy of world-class recordings (thanks largely to the late John Norris of Sackville Records). In describing Henri Chaix as a person, Neville Dickie said,
A gentle man with a gentle touch is how I would describe him.
If you are not already familiar with the music of this gentle man with the gentle touch, there may be a lot of musical enjoyment in your future…
---
Videos and Discography
The author wishes to thank Neville Dickie and John Royen for their comments and Michael Steinman for discographical assistance.
Note: Many of the Sackville recordings featuring Henri Chaix are available for listening on YouTube. There are also quite a few videos of live concerts where Chaix is seen onscreen. Below is a list of the live videos:
Henri Chaix Trio with Milt Buckner 1967
Henri Chaix Trio with Buck Clayton 1965
With Harlem Ramblers 1982
With Lino Patruno and the European Jazz Stars 1985
Milan (Italy), July 23, 1985 (80 minutes)
Excerpts:
(Different Date)
With Oscar Klein European All-Stars 1988
The Tremble Kids with Bud Freeman 1977
The Tremble Kids with Bud Freeman 1984
The Tremble Kids, 1998
Jazzwoche Burghausen (43 minutes)
Below is a list of the Henri Chaix recordings which are referred to in this article. (All are CD format unless otherwise noted):
With Benny Carter and Bill Coleman
The Three Cs Sackville SKCD2 – 2058 (1957 – 1968)
Henri Chaix Solo, Trio, Orchestra
Here Comes The Band Philips 843 813 LP (1969)
Henri Chaix Trio
Jive At Five Sackville SKCD 2 – 2035 (1993)
Jumpin' Punkins Sackville SKCD2 – 2020 (1990)
Just Friends Sackville SKCD2 – 2048 (1998)
With Doc Cheatham and the Swedish Jazz All-Stars
Tribute to Billie Holiday Featuring Henri Chaix Kenneth KS 2061 LP (1987)
With Buck Clayton
Buck Clayton in Baden Sackville SKCD2 – 2028 (1966)
With the European Jazz Giants
Nagel Heyer 03215 (1994)
With Jim Galloway and Bob Barnard
What's New? Sackville SKCD2 – 3064 (1997)
With Oscar Klein
M Records MLP 10225 LP (1976)
With Albert Nicholas
Kornhaus Theater, Baden 1969 Sackville SKCD2 – 2045
With Stuff Smith
Late Woman Blues Storyville 101 8328 (1965)
With Rex Stewart
Rex Stewart & the Henri Chaix Orchestra Baden 1966 and Montreux 1971 Sackville SKCD2 – 2061
With Jesper Thilo
Strike Up The Band Sackville SKCD2 – 2050 (1998)
With The Tremble Kids
40 Jahre Tremble Kids Jazzology JCD 254 (1991)
With The Tremble Kids All – Stars
Play Chicago Jazz Fantastic! Outstanding! Incredible! Nagel Heyer CD 043 (1997)
With Ben Webster and Buck Clayton
Ben & Buck Sackville SKCD2 – 2037 (1967)