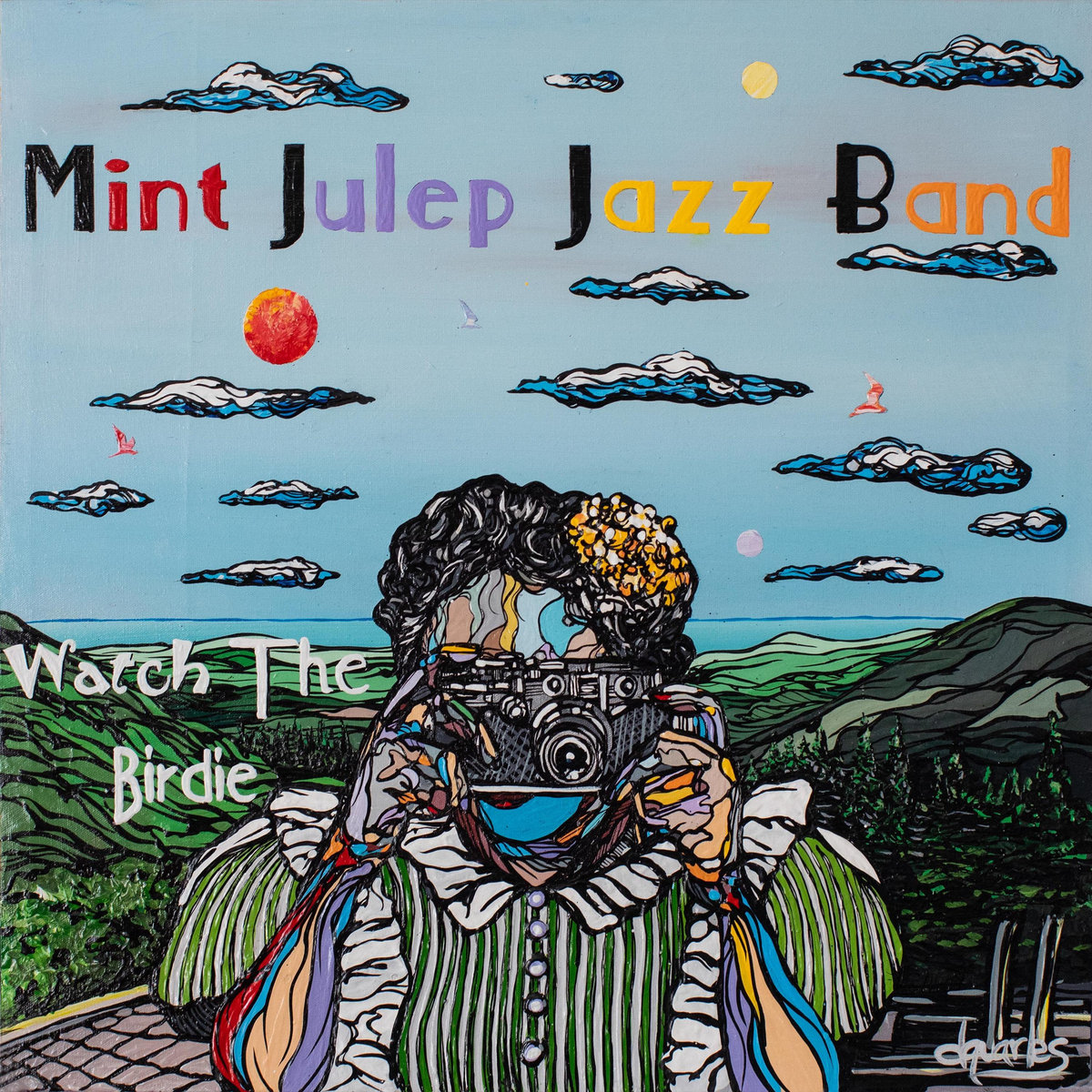 About ten years ago, when I'd not been Lindy hopping long, I took part in a swing dance exhibition at a shopping center in Leeds. We did a routine set to "Watch the Birdie," as recorded by Anita O'Day and Gene Krupa in 1941. We practiced that routine for hours, playing the track over and over—what must have been almost a hundred times. Since then, I've avoided the O'Day/Krupa side as much as possible. I didn't love it to begin with: I always thought it sounded slushy and not as peppy as it ought to be. The Hellzapoppin' version featuring Martha Raye (the ultimate Hollywood entertainer, in my adoring eyes) is ten times better—although perhaps a little quick for beginner swing dancers, admittedly.
You could say it's a tune I have mixed feelings about, so I was a little apprehensive to see it slapped on the front of Mint Julep Jazz Band's new record—a feeling doubled by seeing "I'm Gonna Sit Right Down and Write Myself a Letter" on the track list. If I could take only one artist's records to a desert island, it would probably be Fats Waller's. But my nerves were calmed by knowledge of the personnel involved, as Mint Julep have consistently impressed me with their live and recorded efforts over the last decade—especially their sensational self-taught singer, Laura Windley. If anyone could rehabilitate "Watch the Birdie" in my eyes, while also doing Waller justice, it would be this outfit.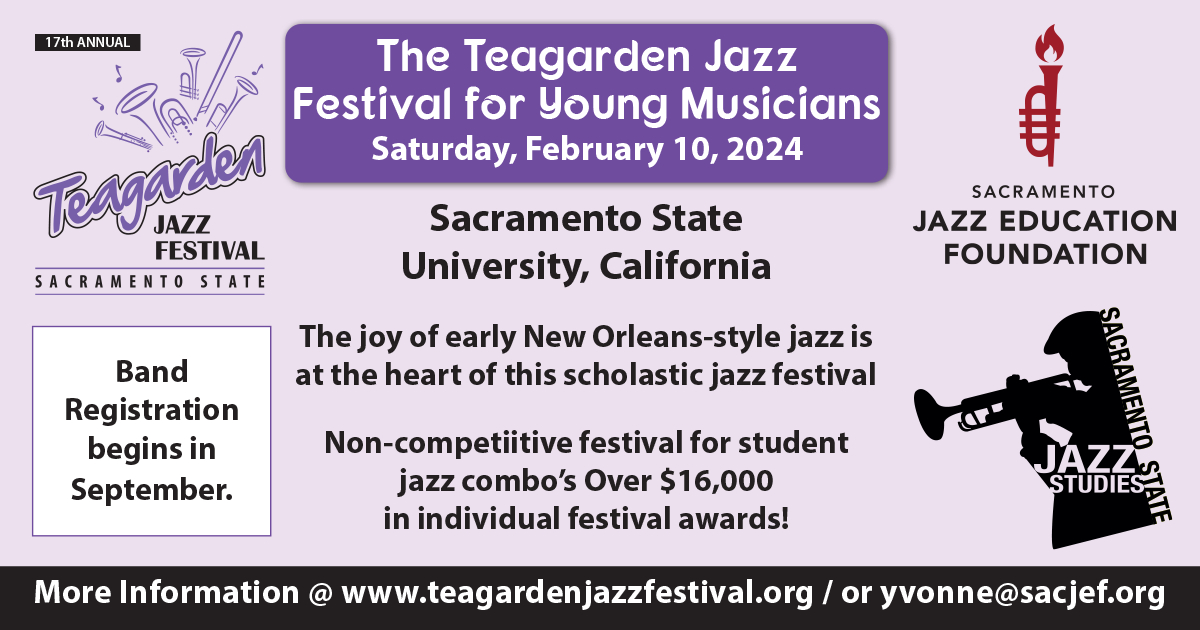 The band's new disc—their third full-length so far—came about after a Kickstarter campaign run by Windley. Reward tiers included an evening of "charcuterie, fruity beverages, and sparkling conversation" at her home, plus the chance to hang out with the band in the studio. This was the second time Mint Julep had sought to crowdfund an album and, like the first time, it was a roaring success—the campaign bagged $14,025 of the $12,000 it sought, with which the band bought studio time to get their new arrangements down on tape. (Yes, they really did record to tape. Be still my nostalgic, nineties-child heart.)
The resulting record features fourteen tracks, including one original composed by reedman extraordinaire Keenan McKenzie. It's a great mix of favorites and curios, featuring the music of Hoagy Carmichael, Duke Ellington, Dick Walters, Texas Jim Robertson, and more. All are performed with superb slickness—the last record I listened to was by Smoking Time Jazz Club, who ooze a delightful gin joint lackadaisy, and Mint Julep are their polar opposite. If this band were any tighter, it would burst.
Arrangement duties are shared by McKenzie, Dan Barrett, and trombonist Lucian Cobb, all of whom breathe new life into some well-spun tunes. "I'm Gonna Sit Right Down…" is a great example, I'm pleased to say—in fact, I like it every bit as much as Waller's version. Why? Because it restores Fred E. Ahlert and Joe Young's rarely-heard opening verse, for one thing, before launching into an orchestrated chorus reminiscent of the Dean Martin version. A call-and-response format leaves plenty of room for Windley's dulcet tones, leading into a flurry of energetic solos after which the horn section returns with an inventive reworking of the chorus.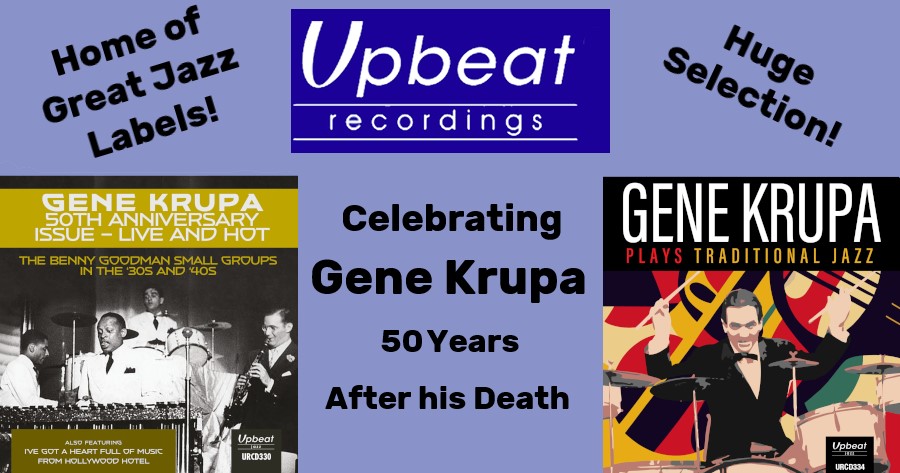 "Stardust" and "Out of Nowhere" are examples of big band classics reimagined for a small group by the arrangers, squeezing a rich, full sound out of just a handful of horns. And although these examples feature no Windley vocal, she does contribute some glockenspiel to the former. The multi-talented lawyer-by-day sings on around half the tracks and is always a welcome addition—her voice is syrup-sweet and a sense of fun just sparkles in every line.
McKenzie's own "Split the Check" is a mid-tempo track with great dancing potential and a lot of sax—as one might expect, from a bandleader who is in huge demand at dance festivals and who also plays sax. Its chorus is catchy, if a little simplistic. It's certainly one I'd enjoy grooving to, but I'm not sure I'd remember it by the next day. It's not the album's stand-out number—for me that's "Milkman, Keep Those Bottles Quiet," the Ella Mae Morse classic which features a particularly strong Windley vocal and a groovy walking bassline from William Ledbetter, who breaks out into Slam Stewart-like bowing in the back end. Check out the album on Bandcamp and choose your favorite—assuming you weren't one of the 227 who paid for it upfront, in which case I have to thank you for making it happen at all.