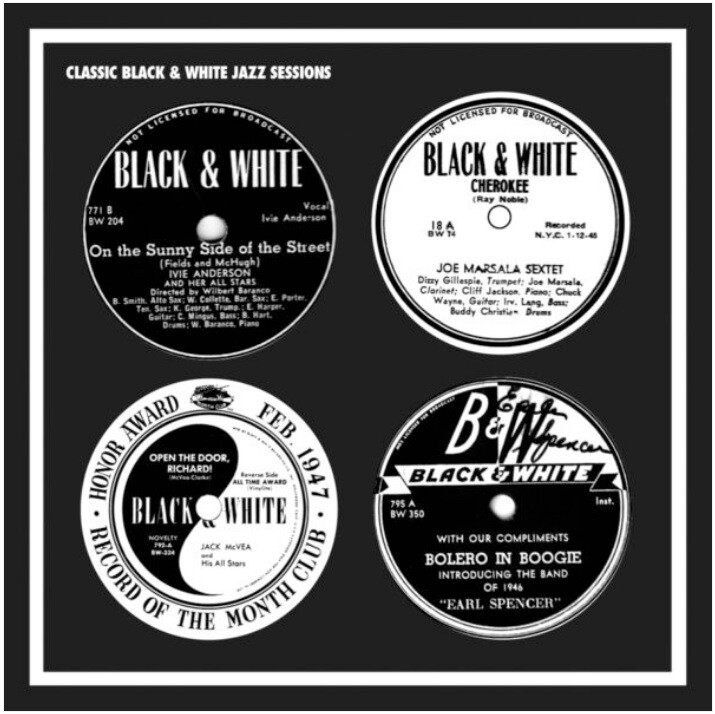 During 1943-49, the Black & White label, which was founded and run by Lester Schriber, was one of the most significant small record companies on the scene. Schriber released sessions by a wide variety of artists who ranged in style from Dixieland and small-group swing to bebop (including some progressive big bands) and early rhythm & blues. Although many of jazz's biggest names never recorded for the label, he did capture a strong cross section of the diverse jazz scene of the era.
The 11-CD limited-edition box set from Mosaic titled Classic Black & White Jazz Sessions includes almost all of Black & White's jazz dates. Missing are their popular T-Bone Walker blues recordings (which were issued years ago by Mosaic on a Walker box set), vocal sessions by Kay Thomas (two songs), Maggie Hathaway (four), Annette Warren (two), Jeannie McKeon (eight) and Lena Horne (11), 12 titles from Jack McVea (although Mosaic does include 23 of his most jazz-oriented titles plus his novelty hit "Open The Door Richard"), ten songs from pianist Phil Moore in a quartet (they do include eight of his other songs), and three of four titles by Will Osborne's dance band. It is a pity that a 12th CD was not included because the Lena Horne performances are some of her finest in a jazz context and there would have been room for most of the other missing vocalists.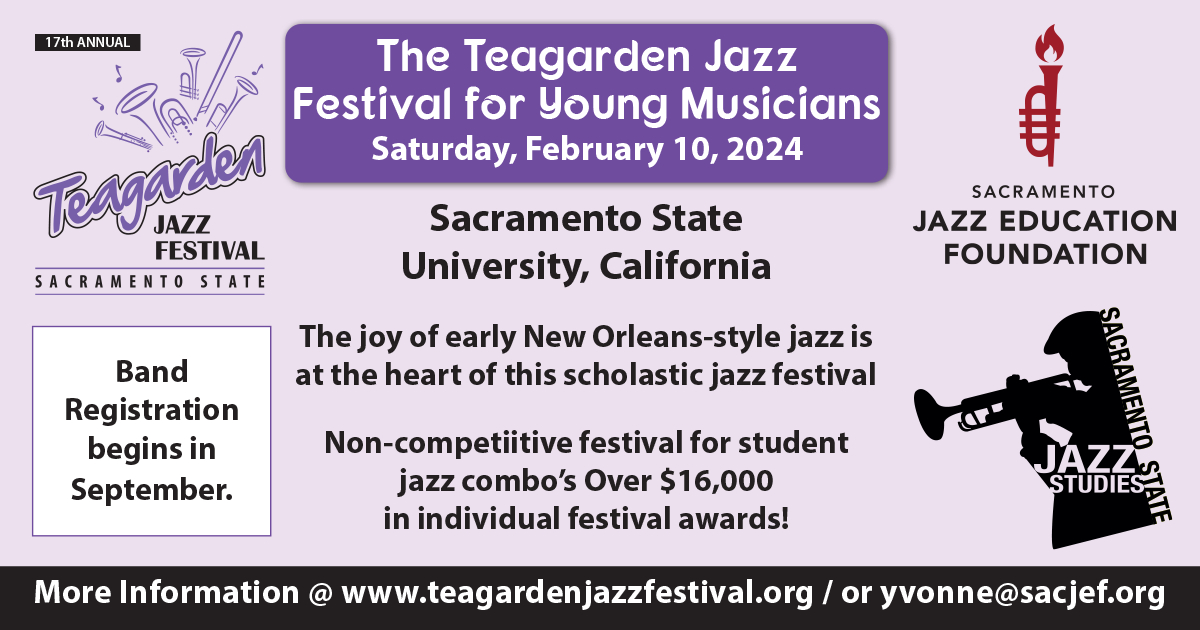 But that reservation aside, this is a magnificent set. The Black & White sessions have been reissued through the decades in piecemeal fashion (there are no previously unreleased recordings in the box) and many of the titles have been scarce for years. The box begins with seven unaccompanied piano solos from Art Hodes from July 17, 1942. Those selections were originally recorded privately by Hodes a year before the Black & White label began. The usually reliable Mosaic liner notes state that this was the pianist's first session as a leader but it was actually his tenth!
The music on the Black & White box is programmed by styles and instrumentation rather than following a strict chronological order. After Hodes, there are high quality sessions featuring pianists Cliff Jackson (two spirited combo dates and four wonderful piano solos), Hank Duncan (in a trio with tenor-saxophonist Bingie Madison), Gene Schroeder (as a sideman on a set led by drummer George Wettling that also has clarinetist Mezz Mezzrow), Dick Cary, and Schroeder on his own trio date. Willie "The Lion" Smith leads a hot sextet that includes trumpeter Max Kaminsky and clarinetist Rod Cless, and the short-lived Cless is featured on his only outing as a leader. In addition, the obscure pianist Ray Stokes fares well on four numbers, two of which have singing from bassist Wilson Myers.
One of the most rewarding dates, and one that should be of particular interest to the readers of The Syncopated Times, is led by pianist Mike Lo Scalzo. Long scarce, these eight heated Dixieland numbers feature some of trumpeter Phil Napoleon's best playing since the 1920s along with valve trombonist Brad Gowans, clarinetist Leonard Centobie, and drummer Tony Spargo doubling on kazoo.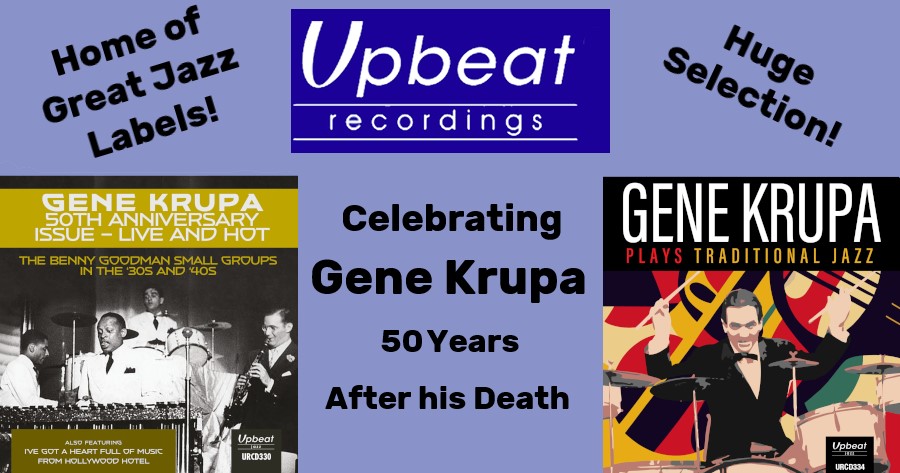 Lil Armstrong leads a sextet (with some explosive playing by trumpeter Jonah Jones) on four numbers, and on the same day is in the backup group for the forgotten singer Lucius "Mushmouth" Robinson; trombonist J.C. Higginbotham stars on that set. Then the music shifts to vocalists for a time with dates led by Cee Pee Johnson, Estelle Edson, Ivie Anderson (in her post-Ellington years), Helen Humes, Ernestine Anderson, Etta Jones, Ella Logan, Linda Keene and Jo Evans. With the exception of Jones and Keene, all of those sessions were made in Los Angeles and such musicians as trumpeters Karl George, Buck Clayton, and Teddy Buckner (outstanding on the Cee Pee Johnson date), tenors Lucky Thompson, Buddy Collette and Maxwell Davis, altoist Willie Smith, guitarist Barney Kessel, and bassists Charles Mingus, Oscar Pettiford, and Red Callender are prominent in the supporting cast. The sets by Ernestine Anderson and Etta Jones were their first as leaders and recorded long before they became well known. Clarinetist Barney Bigard also has two sessions of his own with all-star groups that in one case includes Art Tatum.
Tenor-saxophonist Jack McVea was an unlikely star in the rhythm and blues world for he was essentially a swing player who did not honk and scream in his playing. "Open The Door Richard" made him famous for a time but otherwise he is heard on mostly uptempo and exciting swing numbers throughout the sixth disc on this set. McVea would become a regular at Disneyland as a Dixieland clarinetist during his final 20 years.
Clarinetist Joe Marsala's two Black & White sessions includes one with some outstanding playing by his wife harpist Adele Girard, and one in which he somehow combined together stride pianist Cliff Jackson and bebop trumpeter Dizzy Gillespie. Their version of "My Melancholy Baby" is a classic in which stride, bop and swing (Marsala's clarinet playing) take turns and then briefly battle for supremacy. The other three numbers are tilted much more towards Gillespie with Jackson barely being present. Following Marsala are advanced swing trios led by pianists Nat Jaffe, Erroll Garner, Tommy Todd, and Phil Moore (the latter actually a quintet with trumpeter Johnny Letman and guitarist Irving Ashby). Bassist Red Callender leads a trio inspired by Nat King Cole and there are combo dates headed by trumpeter Al Killian, pianist Al Lerner, and pianist-singer Wilbert Boranco. A reunion of the Spirits Of Rhythm features the unique scatting of Leo Watson.
The music gradually becomes more bop-oriented from that point on. Tenor-saxophonist Charlie Ventura (best known for starring with Gene Krupa) heads two excellent sessions featuring trumpeter Red Rodney and either Willie Smith or Charlie Kennedy on alto. An all-female group called The Hip Chicks has some good spots for trumpeter Jean Starr and vibraphonist Margie Hyams. Several live numbers from a Junior Jazz At The Auditorium concert has worthy solo space for Lucky Thompson, trumpeter Howard McGhee, and altoist Les Robinson. Modern big bands headed by Wilbert Baranco and Gerald Wilson sandwich a Red Nichols feature with Will Osborne ("When The Gooses Come Back To Massachusetts"). The Mosaic box concludes with a full CD of music by the Stan Kenton-influenced orchestra of Earle Spencer from 1946 and 1949.
Mosaic's Classic Black & White Sessions makes for quite a lengthy and colorful listening experience. Since the limited-edition box is limited to 2,500 boxes, it is certainly advisable to acquire this set before too much time passes. While these may not have been the most significant recordings of the 1943-49 period, one gets a pretty good impression of the mid-1940s jazz scene and the vast number of remarkable musicians who were active during that musical golden age.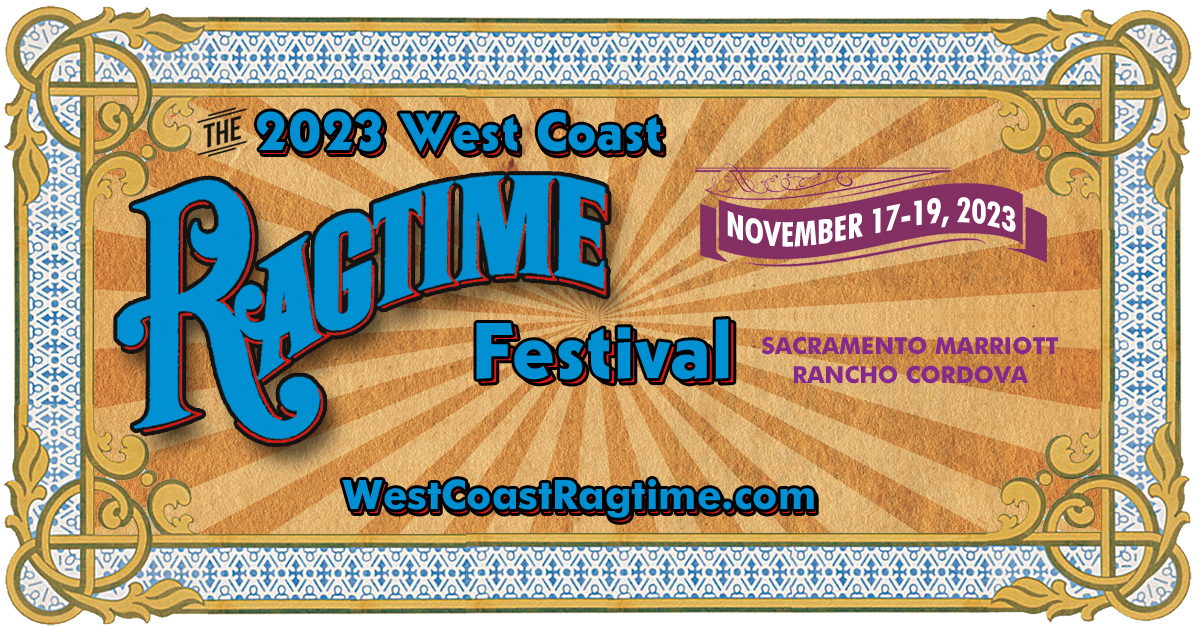 Classic Black & White Jazz Sessions
Mosaic MD11-273
www.mosaicrecords.com