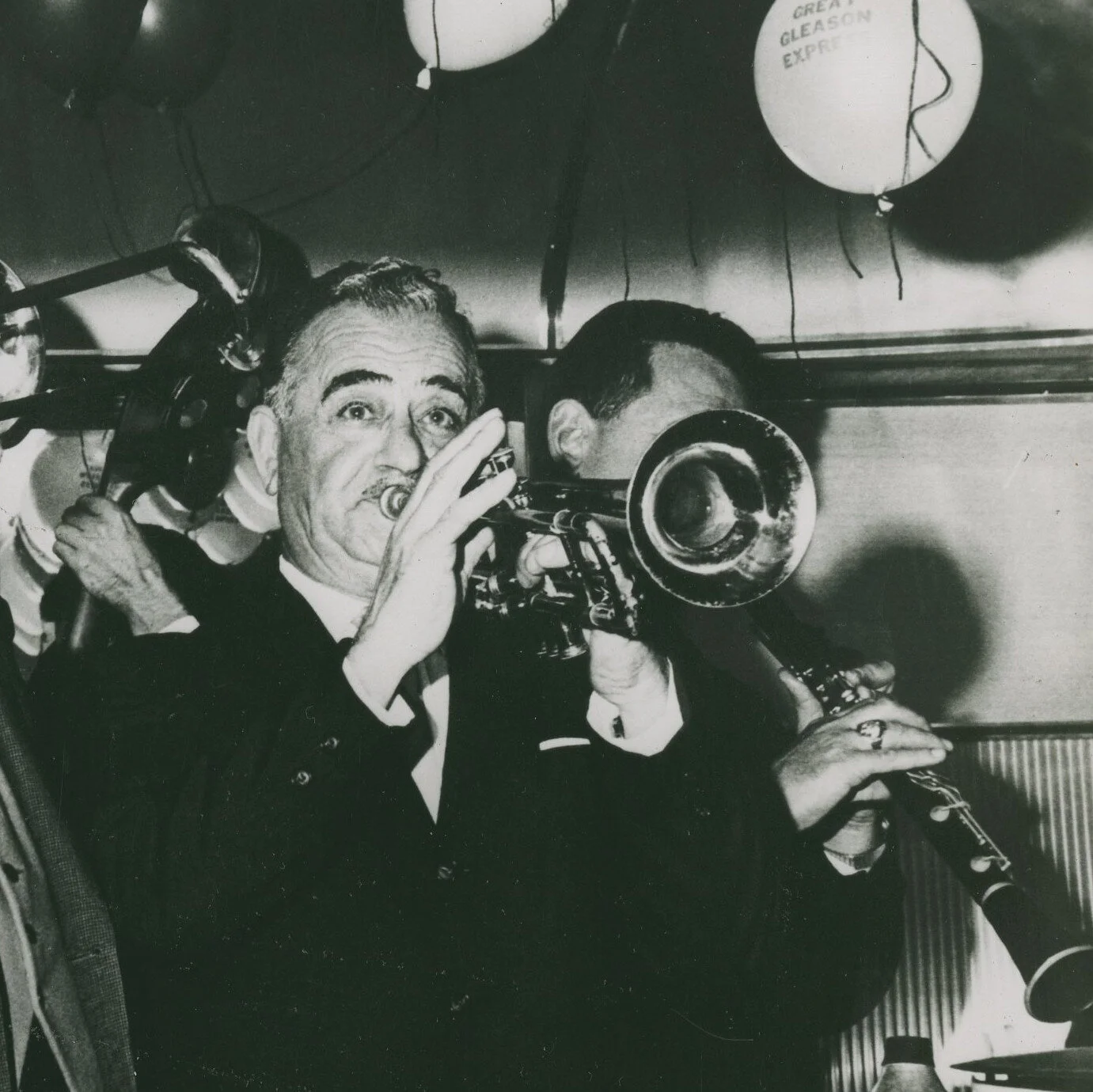 Arguably the top jazz trumpeter or cornetist on records prior to 1923, Phil Napoleon has somehow managed to miss being prominently included in most jazz history books. During the second half of his life he was primarily thought of as one of the many colorful Dixieland trumpeters on the scene in the 1950s and his historical significance was rarely considered. Unlike Jelly Roll Morton, who certainly knew of his own musical accomplishments even if few in the late 1930s believed him, Napoleon never seemed to realize just how important he was to jazz history.
He was born Filippo Napoli in Boston, Massachusetts on September 2, 1901. Napoleon took up the trumpet early and first played in public when he was just five. He grew up around music as did his brothers George and Joe (who were both saxophonists), guitarist Matthew, and drummer Ted. George Napoleon was a member of the Vincent Lopez Orchestra during 1923-27 before becoming a studio musician while Ted appeared on three sessions with Phil during 1928-31. In addition, the trumpeter was the uncle of pianists Teddy and Marty Napoleon who both emerged in the 1940s and '50s.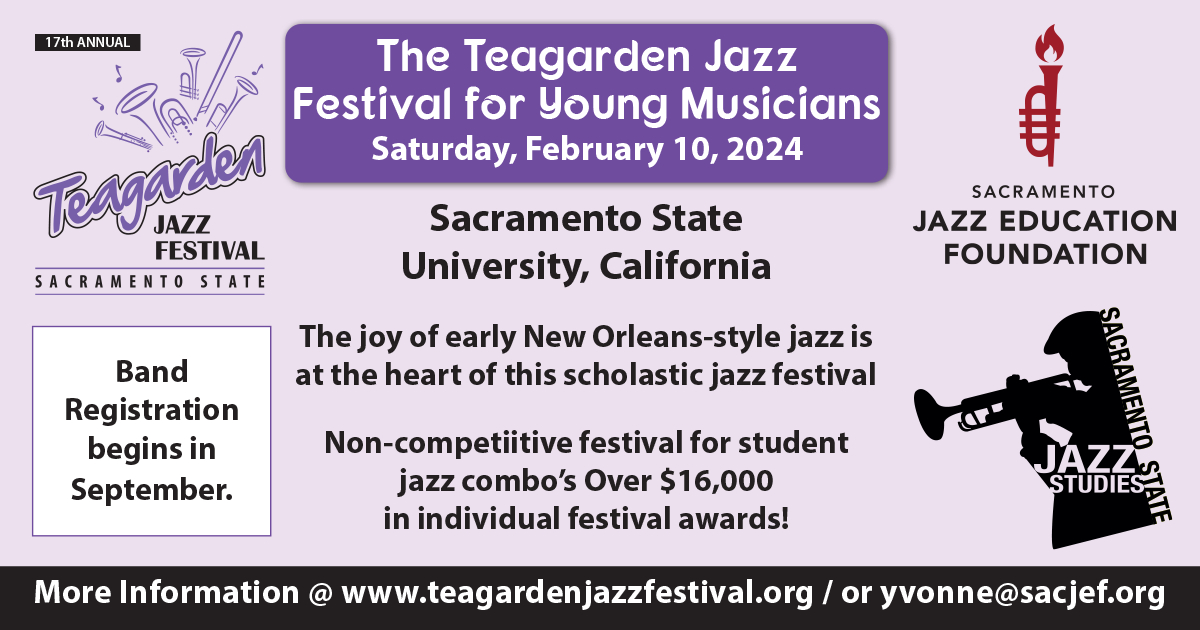 When he was 12, Phil Napoleon ran away from home, making it all the way to New Orleans where he enjoyed the music before being caught. While he reportedly recorded a long-lost cylinder or two in 1916 when he was 15 as a classical cornetist, jazz interested him much more. Inspired by both the music and the name of the Original Dixieland Jazz Band (and W.C. Handy's "Memphis Blues"), in late-1917 he formed the first version of his Original Memphis Five. Settling in New York, he became a busy freelancer whose strong technical skills and sight-reading ability made him constantly in demand.
The 19-year old Napoleon made his recording debut in July 1921 with Lanin's Southern Serenaders, cutting "Memphis Blues" and "The St. Louis Blues" with a sextet that included Jimmy Durante on piano. Before the year was over, he recorded other titles with Lanin's Southern Serenaders (including popular versions of "Shake It And Break It" and "Aunt Hagar's Children's Blues") and with similar groups under the names of Ladd's Black Aces and Bailey's Lucky Seven.
This was before Louis Armstrong, King Oliver, Freddie Keppard, Bix Beiderbecke, Red Nichols, or even Paul Mares of the New Orleans Rhythm Kings had made their first recordings. Other trumpeters on record in 1921 (with the exception of Nick LaRocca of the Original Dixieland Jazz Band) tended to use staccato phrasing, indulged in novelty effects, and acted like they were getting hot by playing repetitive double-time runs. Napoleon's legato phrasing, melodic style, solid but not dominant lead, and brief solo breaks were way ahead of Johnny Dunn, Isham Jones' Louis Panico, and Paul Whiteman's Henry Busse.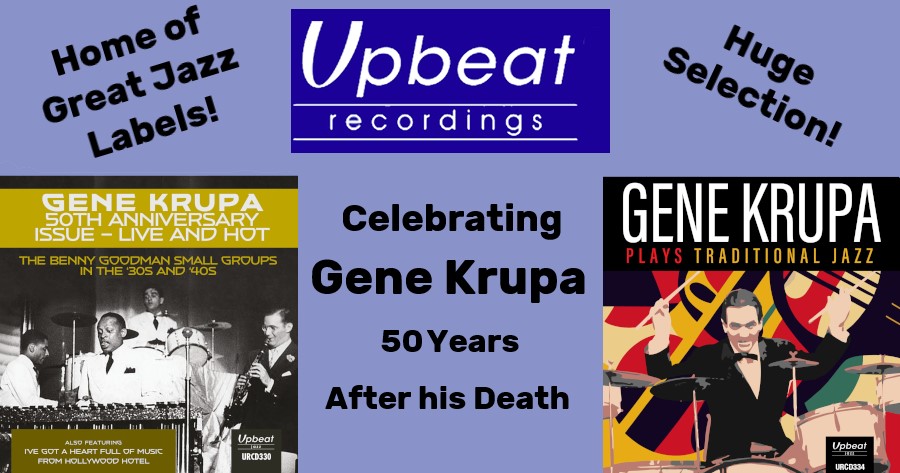 Years later it was said that Louis Armstrong introduced swing to New York through his relaxed phrasing when he joined the Fletcher Henderson Orchestra in 1924. But Napoleon in 1922 when his recording activities really accelerated, was there first. He was not a virtuoso like Armstrong, did not have as memorable a sound as Bix, or hit blazing high notes. But Napoleon uplifted melodies with his phrasing (being skilled at placing notes in the best possible spots), and was a tasteful and subtle improviser. His warm sound helped to popularize jazz both as dance music and as the soundtrack of parties.
Several years before Red Nichols became a major force in the recording studio, Napoleon was on an enormous amount of recordings. In April 1922, his Original Memphis Five made their first sides. Consisting of Napoleon, trombonist Miff Mole (who, when he decided to stick with Sam Lanin's large orchestra, was succeeded by the similar-sounding Charles Panelli from October 1922 until Mole rejoined Napoleon in mid-1924), clarinetist Jimmy Lytell, pianist Frank Signorelli (often considered a co-leader), and drummer Jack Roth, the group recorded 111 titles during 1922-23 alone.
At the same time, Napoleon organized similar versions of the group as Lanin's Southern Serenaders (they recorded six songs), Ladd's Black Aces (32), Bailey's Lucky Seven (75), Jazzbo's Carolina Serenaders (9), Loring McMurray's California Thumpers (2), The Cotton Pickers (24), the Southland Six (2), Tennessee Ten (8), the Broadway Syncopators (7), and the Ambassadors (2). In addition, the personnel of the Original Memphis Five was featured accompanying and inspiring such singers as Leona Williams (18 songs), Anna Meyers (4), Lena Wilson (2), Sister Harris (1), Alberta Hunter (2), and Mandy Lee (2). Not counting a few titles with the larger orchestras of Sam Lanin and Howard Lanin plus undoubtedly other sessions with more commercial bands, Phil Napoleon was featured on no less than 307 songs during the two-year period, the equivalent of 15 CDs.
Even more remarkable than the quantity is that Napoleon sounds tasteful and swinging on every one of those selections, never becoming tasteless, corny or sloppy. The repertoire includes some familiar future standards plus many superior obscurities (including pop tunes of the time) that are worth discovering and reviving.
Although he did not record quite as much during 1924-26, Napoleon was far from inactive. In 1924 there were 44 songs with the Original Memphis Five, 15 with the Ambassadors, and a handful of others including sessions in which Napoleon sat next to Red Nichols in the trumpet section. In 1925 the Original Memphis Five only recorded 19 selections under that name although there were 31 songs cut with other similar jazz-oriented groups. In 1926 the Original Memphis Five was down to just 11 songs. The trend in recorded jazz had moved away from smaller groups to larger orchestras and that is the setting in which Napoleon was often being heard.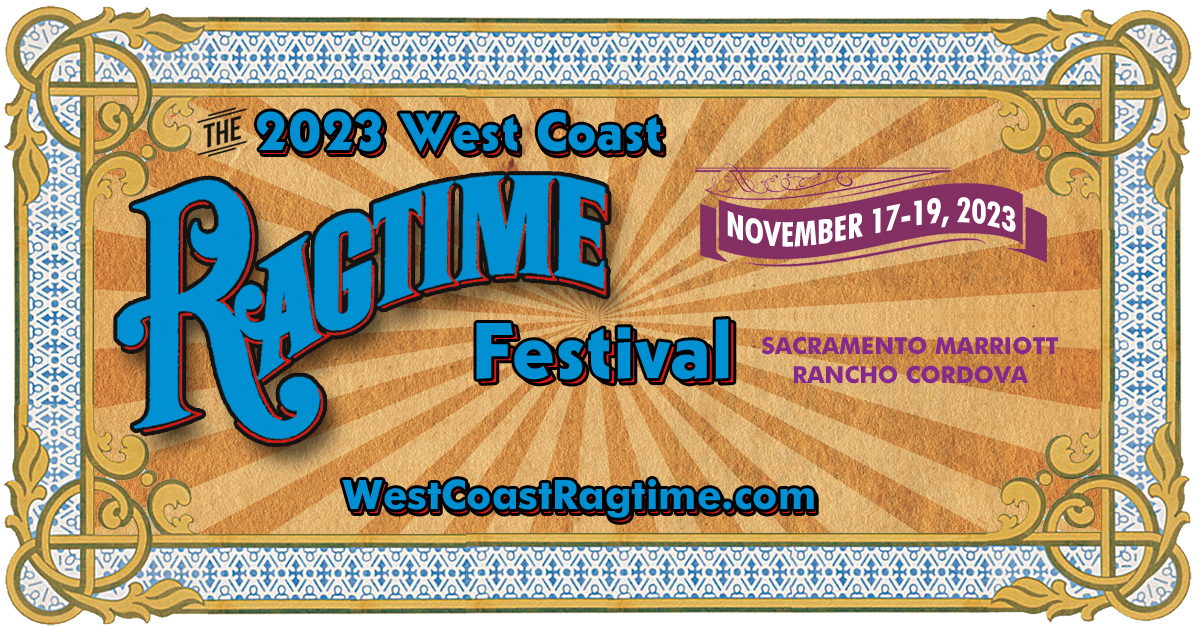 One reason that Phil Napoleon tends to be overlooked in discussions of 1920s jazz is that he did not lead his first session under his own name until December 1926 and then it was at the head of a 12-piece group with vocals on three of the five songs. Napoleon officially formed his own band (The Emperors) in early 1927 while the Original Memphis Five gradually faded into history, just recording a dozen final songs during 1927-31. Phil Napoleon's Emperors did not last long but Napoleon, although never gaining the fame of Armstrong, Beiderbecke, or Nichols, kept busy. Up through 1930, he was a sideman on generally hot sessions by the California Ramblers, the Charleston Chasers, the Dorsey Brothers, the Hot Air Men, the Hotsy Totsy Gang, Miff Mole's Little Molers, the New Orleans Black Birds, and Boyd Senter. His services were also used for backup work with singers Irene Beasley, Lew Bray, Seger Ellis, Annette Hanshaw, Irving Kaufman, Lee Morse, and Carson Robison, plus session work with Sam Lanin.
After all of that activity, it must have been a bit of a shock to Napoleon that his jazz work completely stopped. There was a final session by the Original Memphis Five in 1931, but otherwise he spent most of the 1930s playing anonymously with radio orchestras. Swing might have been king after Benny Goodman hit it big in 1935 but few noticed Phil Napoleon. He had a very short-lived big band of his own in 1937 but after recording a single four-song session, it soon broke up.
Despite only turning 40 in 1941, Napoleon was only semi-active in music during the first half of the 1940s other than a short stint with Jimmy Dorsey's orchestra in 1943-44. Instead he worked in the musical instrument business for a time. However with the growing popularization of Dixieland, Napoleon made his return in 1945 when he recorded eight standards with pianist Mike Lo Scalzo's Dixieland Woodshedders. In 1946 Napoleon led his Emperors Of Jazz, recording a dozen songs with a group that included his old friend pianist Frank Signorelli and Tony Spargo (formerly Sbarbaro) from the Original Dixieland Jazz Band on drums and kazoo. He also recorded with Signorelli's quintet.
By 1949, Phil Napoleon was leading a new Dixieland version of his Memphis Five, one that played regularly at Nick's in New York for seven years. Among those who were members of the band along the way were trombonists Andy Russo, Cutty Cutshall, and Harry DeVito, clarinetists Phil Olivella and Gail Curtis, pianists Billy Maxted, Marty Napoleon, and Johnny Varro, bassists Jack Fay, Joe Tarto, and Pete Rogers, and drummers Tony Spargo and Kenny John. Yet, despite their steady work, other than eight songs cut for Columbia in 1950, the only documentation of the group are radio broadcasts from Nick's that, years later, were made available on collectors' labels.
In 1956 the trumpeter permanently moved to Florida where he played as often as he liked into the mid-1980s. Ironically, once he was out of town, there was interest in recording his band. Napoleon appeared with his Memphis Five at the 1959 Newport Jazz Festival and then recorded three albums for the Capitol label with a sextet during 1959-60 that also included trombonist Harry DiVito, clarinetist Kenny Davern, pianist Johnny Varro, bassist Peter Rogers, and drummer Sonny Igoe. The records were titled And The Memphis Five, In The Land Of Dixie, and Tenderloin Dixie. While there were few surprises other than the obscure repertoire on the third album, Napoleon plays well throughout as does the young Davern.
Although just 59 after the last of the Capitol albums, Phil Napoleon never recorded again. In Miami, he opened up his own club (Napoleon's Retreat) in 1966 and that was his home base for the next 20 years. As far as I can tell, no one bothered to interview him during this time. While retaining a local audience that included Jackie Gleason who was a big fan, with the exception of some record collectors, he was completely forgotten by the jazz world.
Phil Napoleon passed away on October 1, 1990 at the age of 89. His contributions to early jazz deserve to be remembered and celebrated.