Before 
Louis Armstrong
 left Chicago to join 
Fletcher Henderson's Orchestra
 in 1924,
Johnny Dunn
(February 19, 1897 – August 20, 1937) was considered the king of New York's Jazz trumpet players. Dunn was discovered in Memphis by W.C. Handy in 1916 and worked for him until he left in 1920 to take over Blues singer
Mamie Smith's Jazz Hounds
. When Dunn left 
Mamie's
 band he was replaced by 
Bubber Miley
. Dunn then formed his own band called the 
Original Jazz Hounds
 that featured singer 
Edith Wilson
 (who later became famous as Aunt Jemima in Quaker Oats commercials), whom he had met while playing in the Plantation Revue on Broadway.
The show was a great success and even played in London. Upon returning to America she left the revue and joined Fletcher Henderson's Orchestra. Dunn was always heavily involved in the show biz side music and played in other musical reviews built around singer Florence Mills. The revues that he worked in seemed to always end up in London and he recorded some sides there in 1927 with The Plantation Orchestra.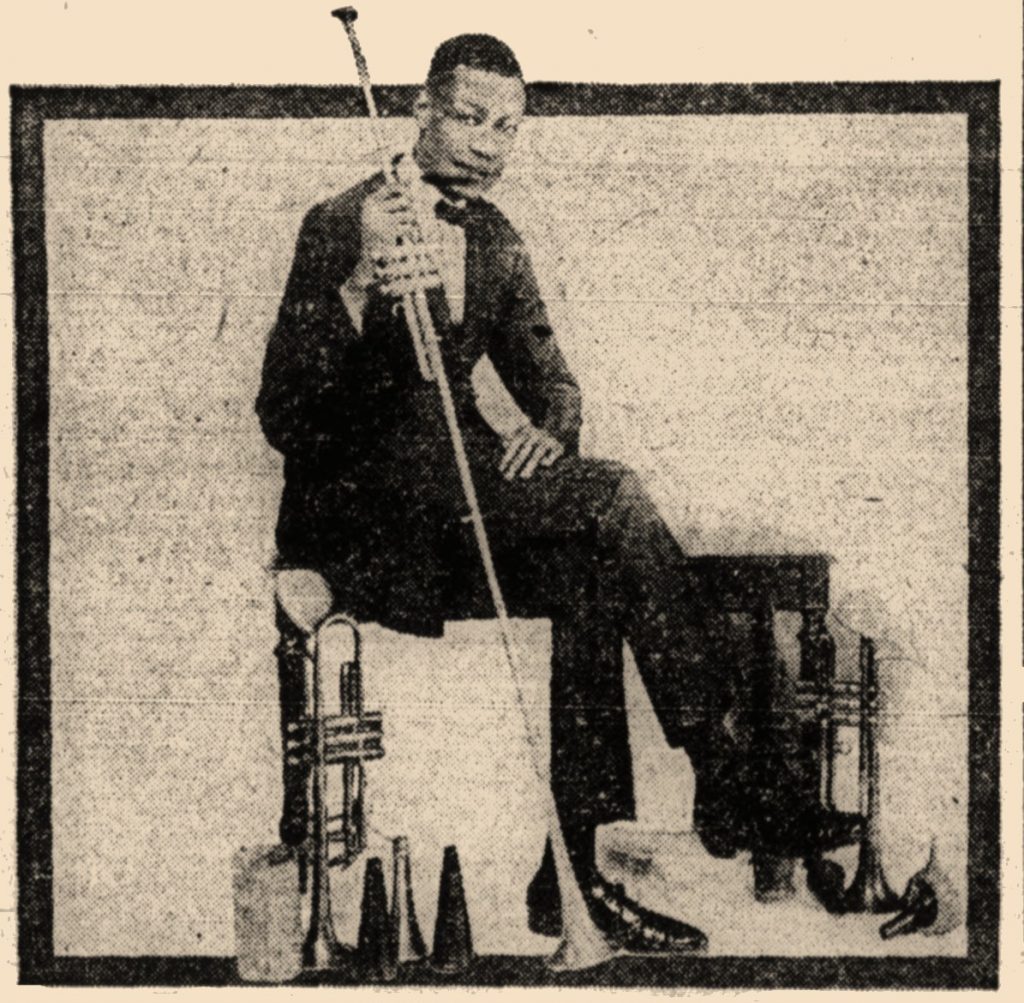 Dunn liked it in Europe and spent most of his later life there. He played in the Southern Syncopated Orchestra along with Sidney Bechet and with Dave Peyton, and Noble Sissle Orchestra's while overseas. He also found work playing trumpet in several other shows that revolved around Edith Wilson, Florence Mills or Josephine Baker.
In 1928 he was back in New York where he led some memorable sessions with giants of 1920s Jazz piano, Willie "The Lion" Smith, Fats Waller and Jelly Roll Morton, but returned to Europe with the Noble Sissle Orchestra and then moved to the Netherlands and then Denmark for several years. Dunn died of tuberculosis in Paris in 1937.



| | |
| --- | --- |
| Artist | Instrument |
| Sam Speed | Banjo |
| Leroy Tibbs | Piano, Cymbal |