With a new year upon us, often we think of what will be entering in its centennial year. In 1923, the Okeh record company went through some significant changes and modernized its talent. In that year, the company embarked on its first field recordings, rearranged the management, and made some of the most significant records in its history. The year began with the old studio director and ended with another. While 1923 wasn't the first year of electric recording, things were beginning to change much in the way that electric recording would.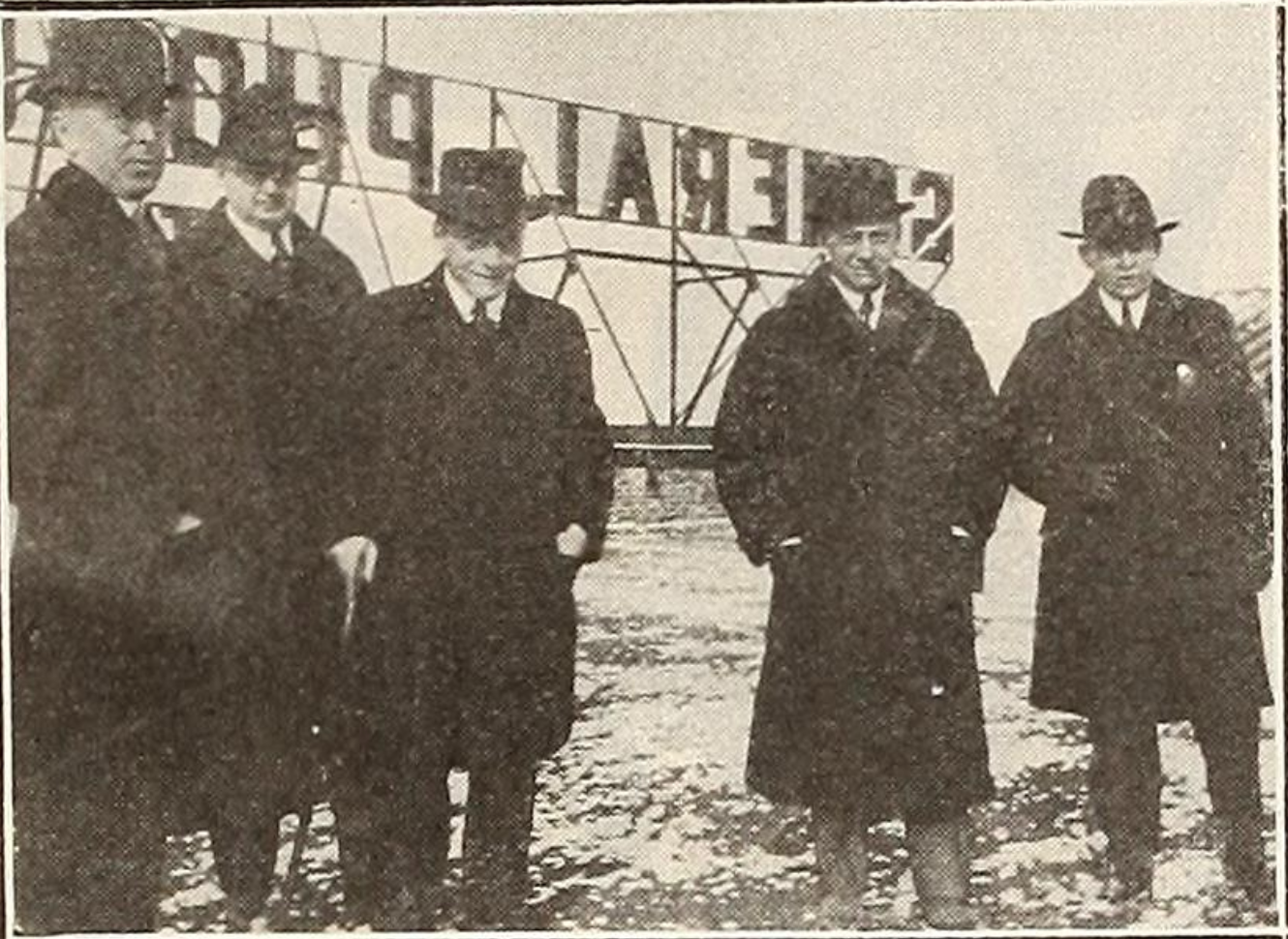 While today we know Okeh as one of the first labels to offer "race records" in its catalog, it didn't start off this way. In 1918 when the company was founded, it was run entirely by old guard recording experts and musicians. The chief engineer, Charles Hibbard, had been previously involved with Edison back in the Gold Moulded era. The studio director was Fred Hager, who had been active in the phonograph world since 1898. Though there were many older members of the Okeh management, Hager was most often mentioned and mocked. When it began, Okeh looked much like any of the other vertical cut labels of the 1910s, recording many artists popular of the previous decade, such as Collins and Harlan and Billy Golden. While they hired Ralph Peer in 1919, it took a little while before he could truly have influence over the old guard. Peer would end up being one of the reasons they changed so much in 1923.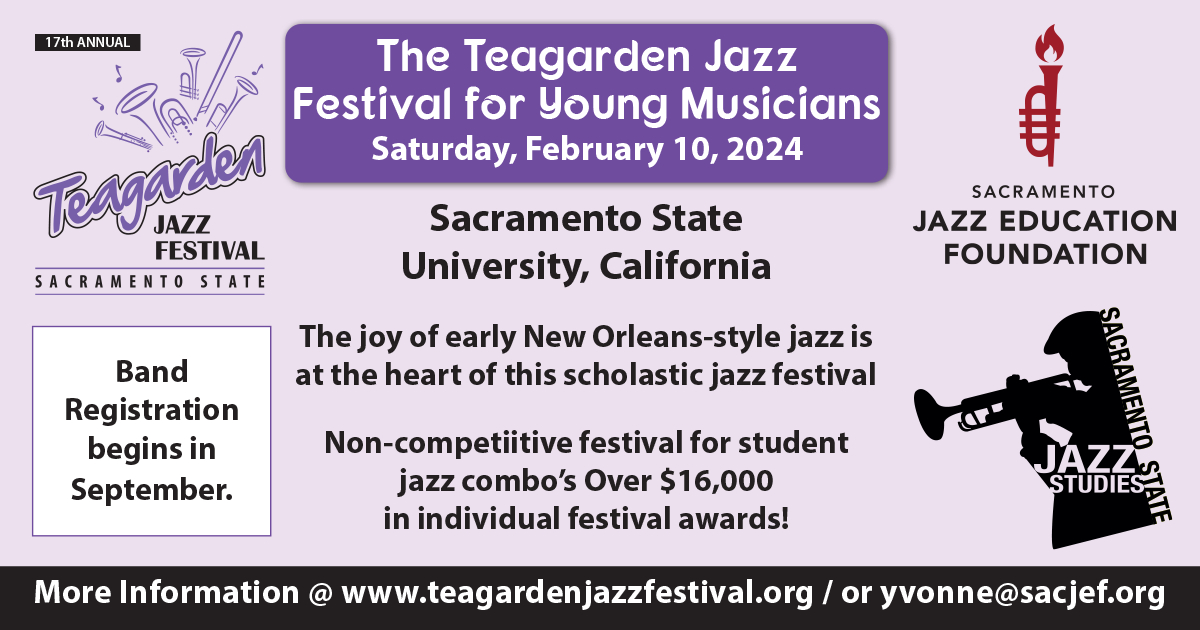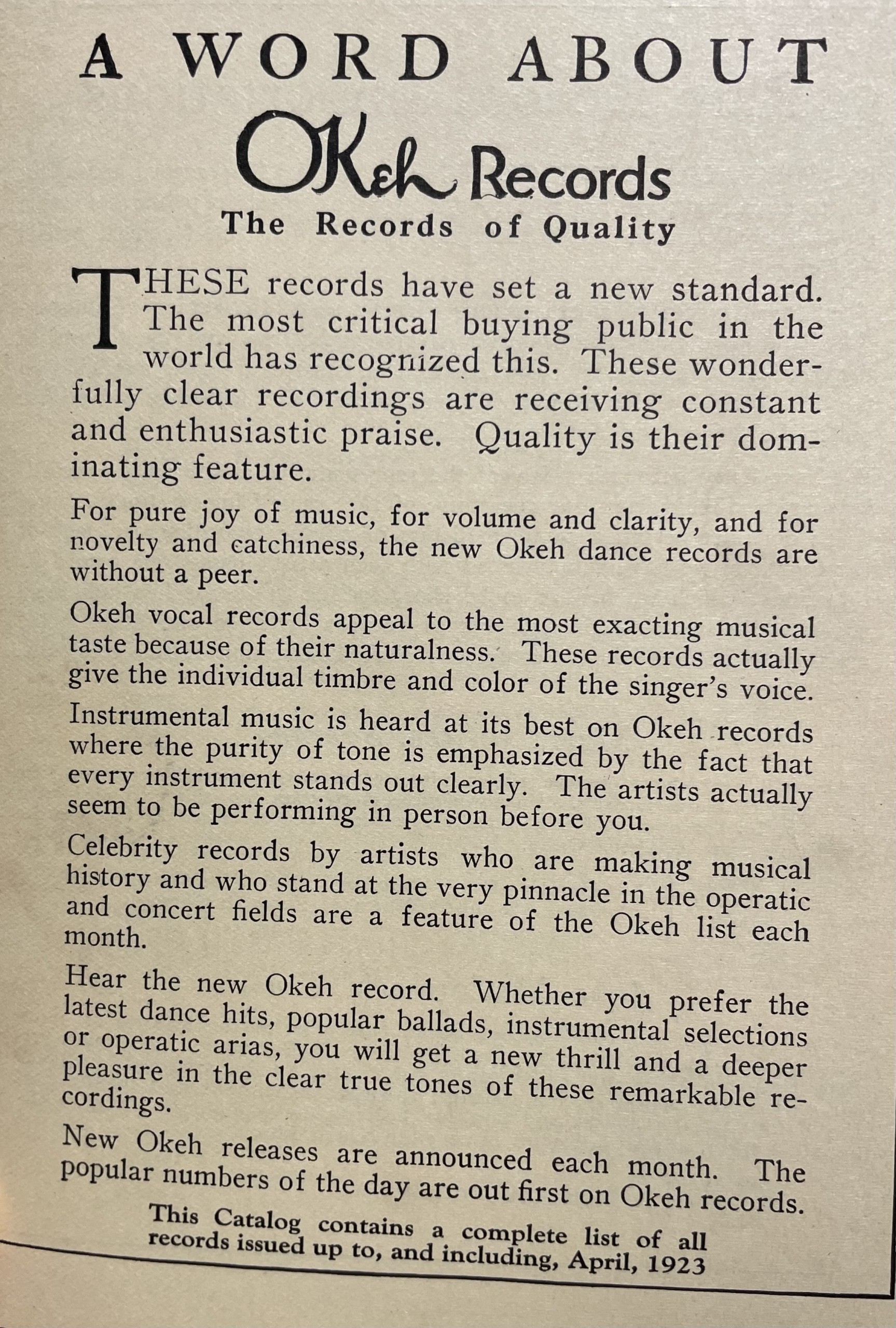 Hager, while progressive in a general sense, found the younger Peer to be too bristly. But even with these gripes, he found Peer to be a valuable asset in attempting to expand the talent and sales of Okeh's catalog. Peer and Hager both claimed to have been the reason that Mamie Smith made her first record for them in 1920. However, Perry Bradford himself gave all the credit to Hager, stating that after much cajoling and working around, he was able to get Hager on board with the idea of making and selling records for the then growing black population. With this set in motion, many other black artists were recorded in the next three years, but it took until the middle of 1923 for the "real thing" to be recorded in a different location.
Since the beginning of his career at Columbia, Peer had become something of an expert on regional outposts for Columbia and later Okeh, and being from Missouri, he found it essential for regional music to be recorded. When Okeh hired Peer, his job was assistant to the General sales manager, which was a rather menial job to him at the time, as he had bigger ambitions. By early 1923, the company had a substantial catalog of black musicians and composers. Some more famous, some more obscure. A great example of the level of whiplash common to Hager-era Okeh catalogs would be looking on one page and seeing records by Shelton Brooks and Tim Brymn's Black Devil Four right above records by Henry Burr.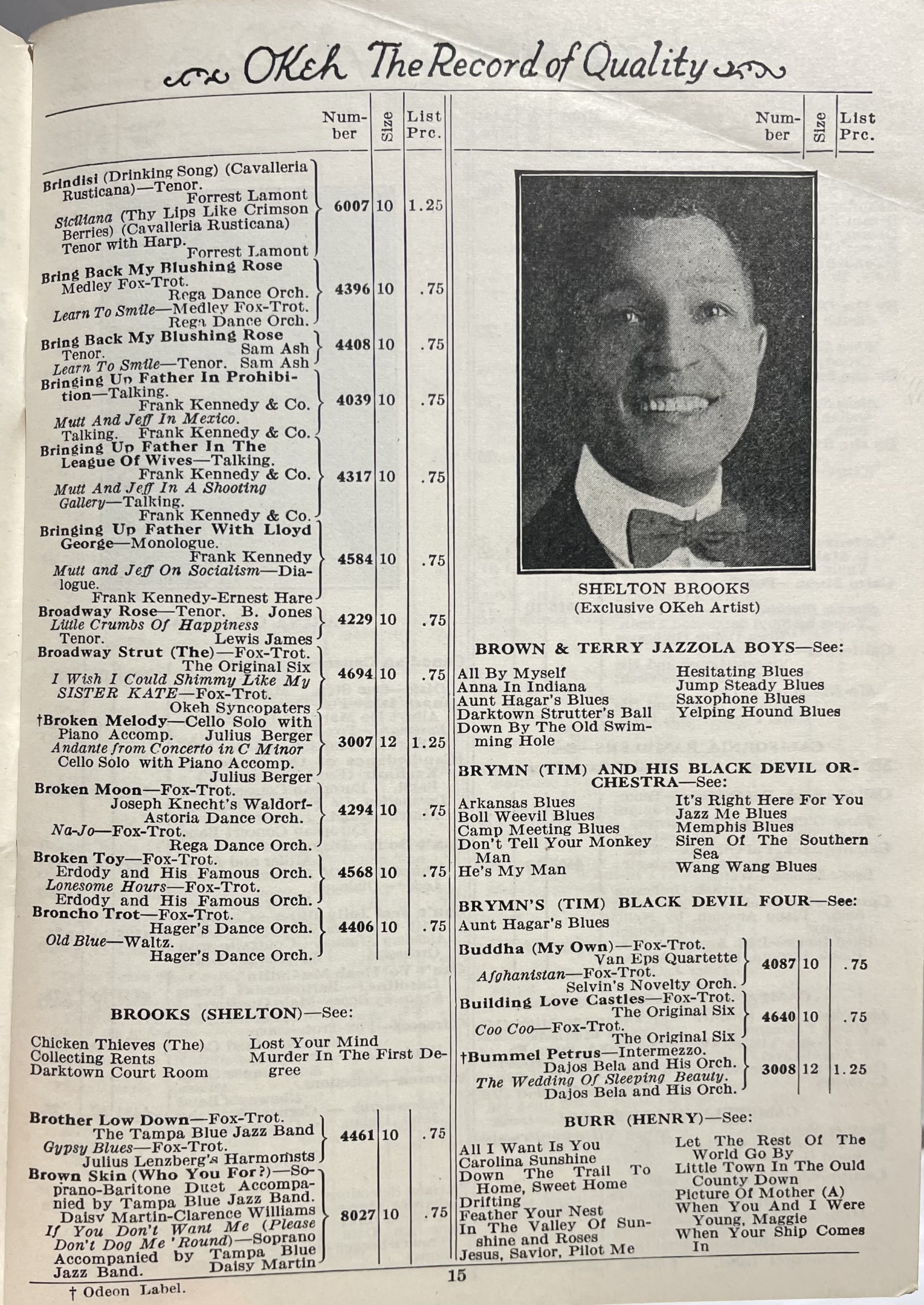 By the spring of 1923, the management were attempting to organize a field recording, something they hadn't done. When they were planning, there wasn't even a term for the concept, despite the fact that Okeh had attempted to do this on a smaller scale by partnering with radio broadcasters in the previous year. The story goes that when the Okeh crew scheduled their Atlanta trip in June, they had little turnout for those who wanted to audition for the sessions. The main part of the plan was to record Warner's Seven Aces band of Atlanta, but obviously other acts needed to be put in place to make the experimental trip worth it.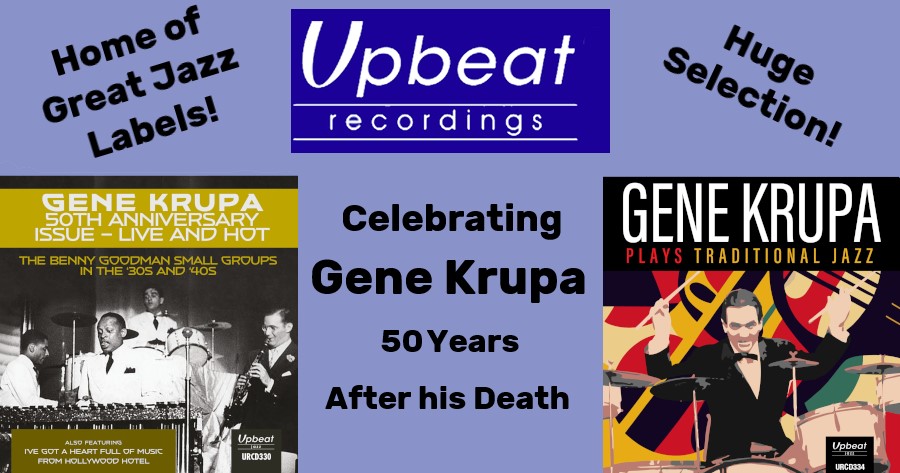 When they eventually figured out how to get the equipment travel-sized (keep in mind it was still a large amount of equipment but they somehow made Hibbard's methods mobile) they decided to head out to Atlanta. Peer and the other management, sans Hager, went to the National Association of Music Merchants Convention (NAMM for those of you who have heard of it), that was being held in Chicago. Hager had been tasked with transporting the trunks of equipment and setting it up (as best he could) in Atlanta.
When they returned, everyone regrouped, but it was suggested that they also get a local fiddler in their temporary lab. Peer had been insisting on recording folk music, the kind of music that people in the south would be so familiar with, even if they had never heard the artist. So it was a pleasant surprise when Fiddlin' John Carson was brought in. Hager, while not from the south, or west for that matter, did grow up in the woods of Pennsylvania, and was very fond of folk violinists (being one himself), so it seemed only natural for him to prefer the suggestion of recording Fiddlin' John Carson. Everyone agreed on the last minute decision, even if Carson had never made a record before. Initially Carson was seen as a bust, but they powered through and in addition to recording the Seven Aces, they also recorded Lucille Bogan, the soon-to-be-renowned blues singer of very suggestive songs.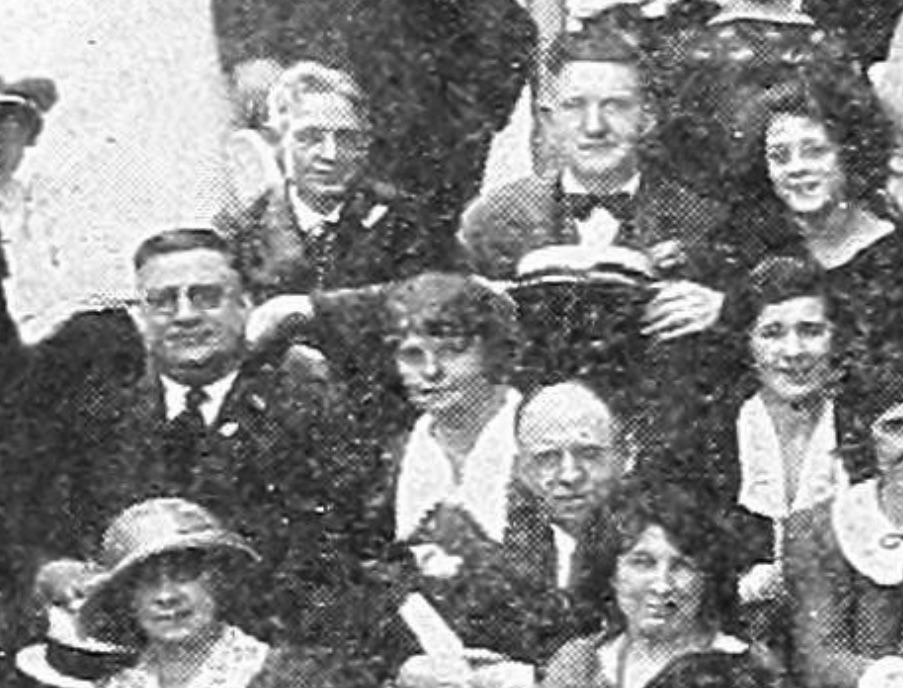 Even with the fatigue of that first group of sessions, their ambition was building. According to Hager himself, after that initial Atlanta session, they went all over North Carolina and to other places in Georgia and Virginia, taking on the under recorded genre of "Hillbilly" music. While these sessions proved very important in history, none could be quite as influential as those they made in Chicago at the end of the next month. It was at this session that King Oliver's Creole Jazz Band, with a young Louis Armstrong first played into Okeh's horn. It was a triumph—high quality recordings, of real authentic New Orleans jazz. It was rather novel at the time, especially to someone like Hager, but it ended up incredibly consequential in the world of recording. They only recorded four sides, but there was more to come.
With all this unprecedented success it might come as a surprise that Hager resigned the month after they went on a few more field trips in August. He officially resigned in September, leaving the director's job to Arthur Bergh. Hager had been growing ever frustrated with these younger bucks running Okeh, and more and more he butted heads with them, so he decided to move full time into radio. Not even two months after Hager left, Peer and the reorganized crew went back to Chicago to record more of King Oliver, and, for the first time, Bennie Moten's Kansas City Orchestra. The amount of regional variety Okeh would record was only to increase in the coming years, making it into one of the most fashionable and inclusive labels of its time, giving it the reputation we associate with it today. It was a busy time for them a century ago!