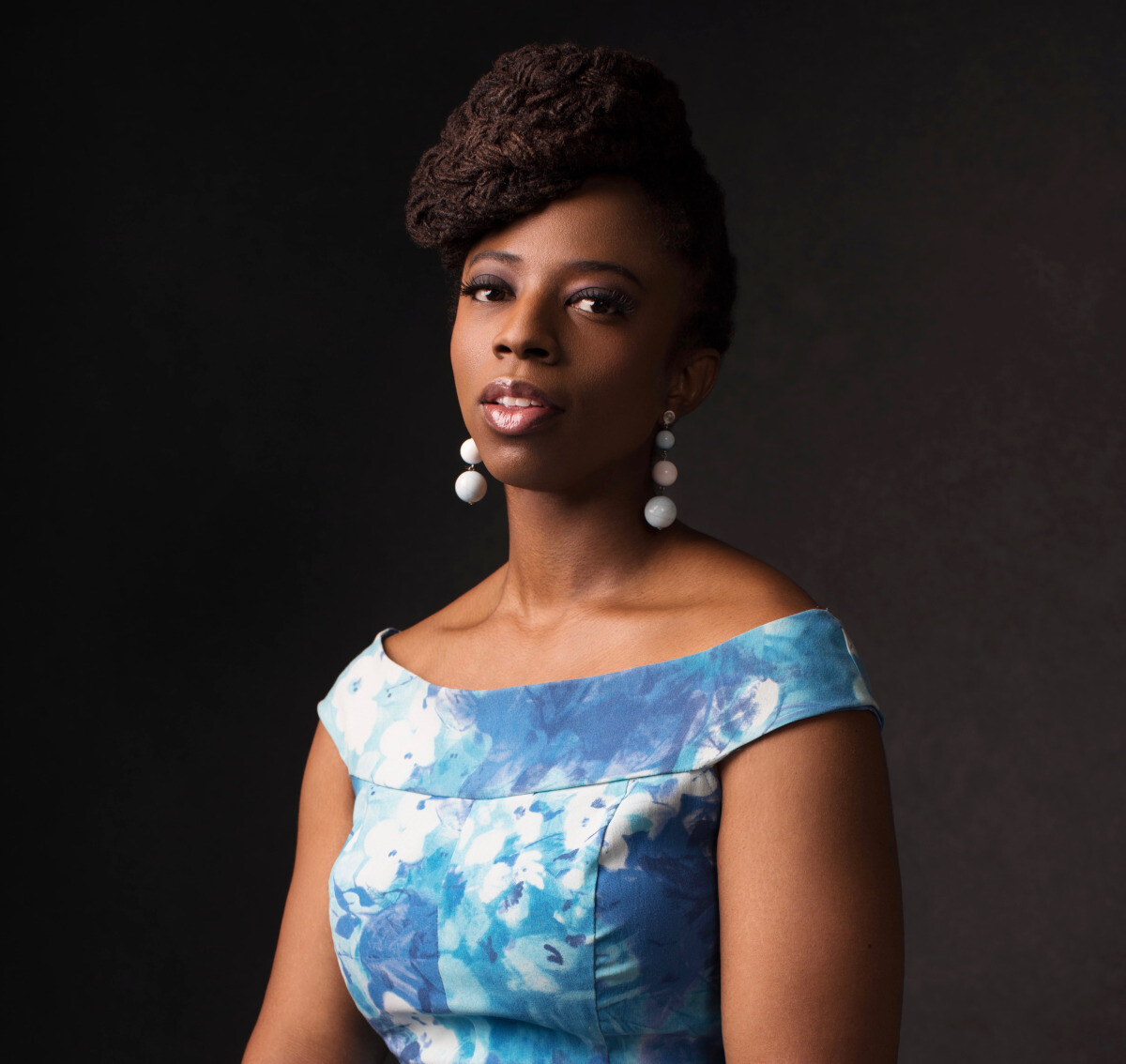 Singer Risa Branch is a fighter. As a self-proclaimed "former professional advocate," she's fought for civil rights, animal welfare, and gender equality around the United States and Canada. Now Branch has joined the fight to keep the sound of trad jazz alive. She's dedicated her prodigious talent to singing period music in clubs, bars and concert halls.
Branch says she's been through nearly every genre of music as she moved from her hometown of Dallas, Texas, to Austin to New York City to Boulder, Colorado, to Vancouver, Canada, and back to the Big Apple. It was the King of Swing, however, who struck a responsive chord with her starting in the 5th grade when she began learning the clarinet.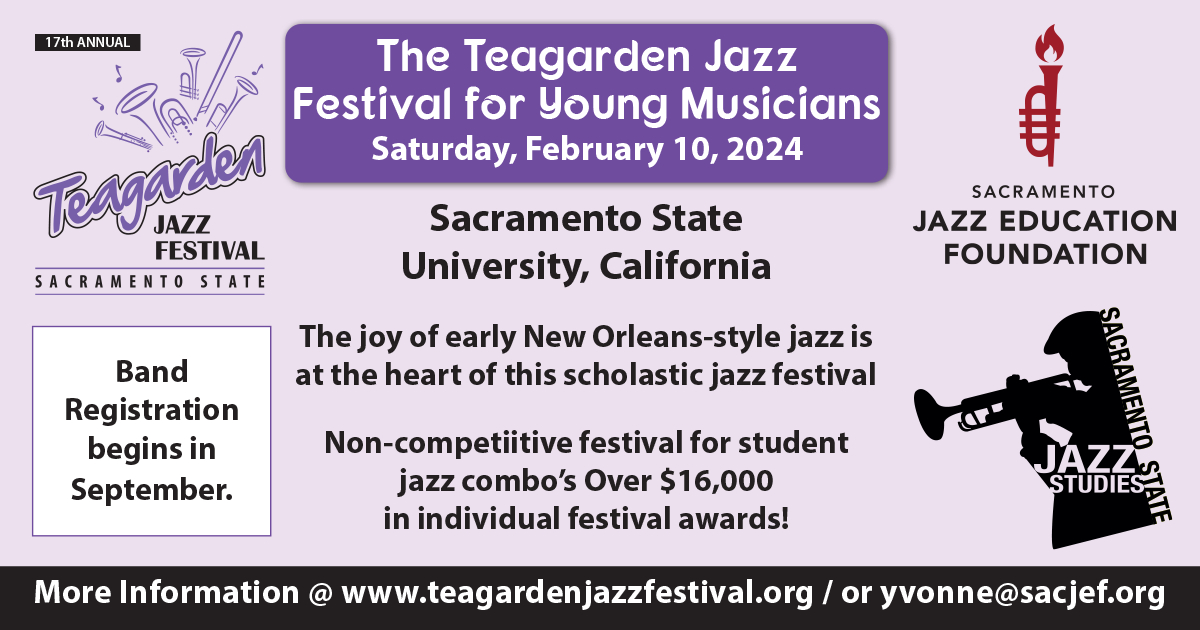 "I would say jazz started to come into my interest around that time because of Benny Goodman," Branch told The Syncopated Times from her home in NYC. "And also, through the vocalists that Benny Goodman recorded as well. So, I got exposed to Peggy Lee and Billie Holiday. And something about their voices struck me. I was singing at that point, in choirs, in church. I started going to church at a young age and I'd always been in the choir. And I actually continued singing in gospel choirs through university."
Music had stiff competition with Branch's desire to fix the problems that she saw in the world. Instead of following her musical muses, she pursued an undergraduate degree in advertising and a graduate degree in non-profit management. Those lead to work in the high-intensity world of charitable groups including time at an anti-racism think tank and an animal-right organization. Being a vegan and animal-lover (which she still is), Branch wanted to liberate animals from their suffering. The pressure of that world led to her own suffering.
"I actually did work in the field, but non-profit work is tough and it's draining. I will just put it like that. At some point, I got burned out, as you do," Branch said,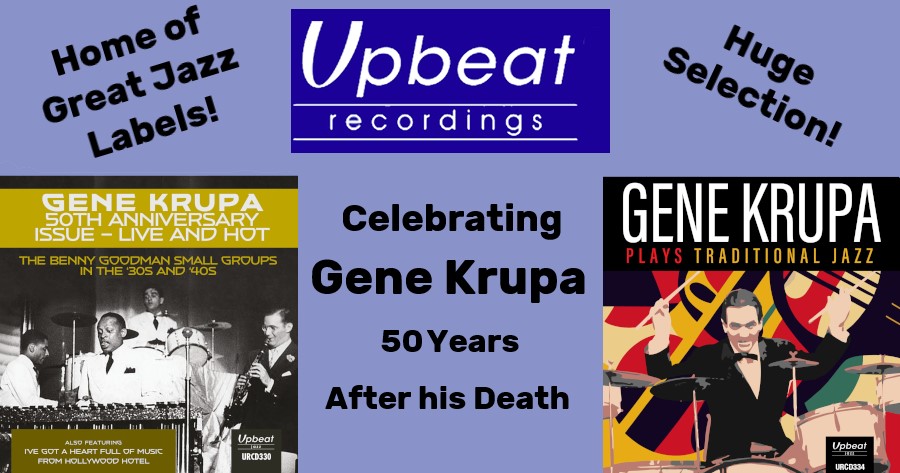 Branch found that singing and songwriting helped ease the pressure. The music, however, had more of a modern, genre-mixing sound.
"I was doing mostly original music—we called it electro-soul and R&B—I guess you could call it singer-songwriter stuff, but it was soulful and funky. For our shows, I sang mostly original songs, but to fill in the sets, I'd also do pop and jazz covers," she said.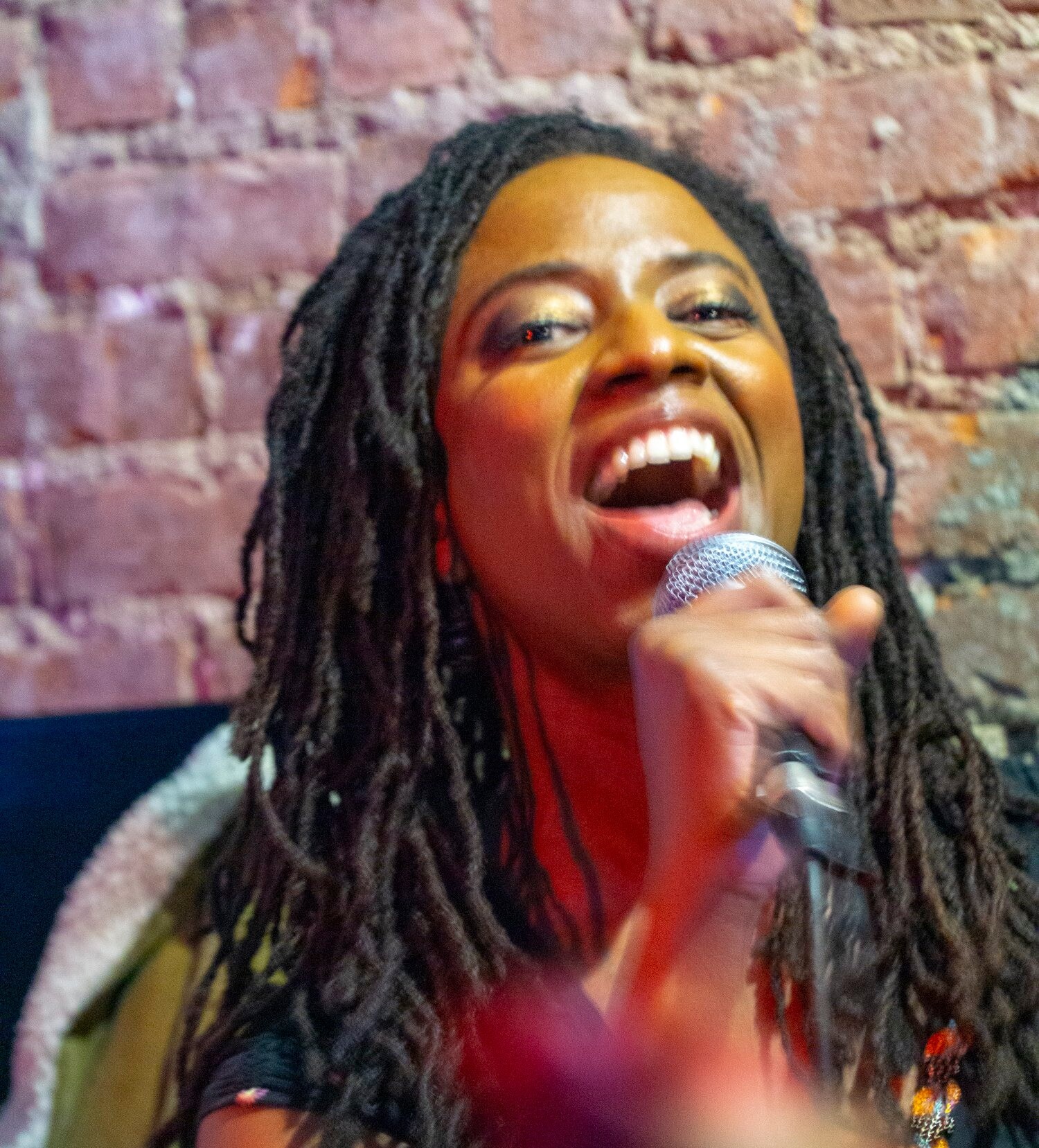 It was the jazz tunes, however, that people kept commenting upon and requesting. The positive response got her thinking about what she loved doing most and her musical heroes—Billie Holiday, Ethel Waters, Ella Fitzgerald, Lena Horne and Helen Humes. Family matters in 2015, prompted a return to New York from Canada but this time she decided on a career as a jazz singer.
The passing of her grandmother the following year sent Branch on an exploration of jazz in Berlin, Germany, and London, England. She wanted a change of scenery, away from the social and political unrest gripping America.
"I had a great time in those cities, singing a lot, making friends, and (hopefully) sowing the seeds of future tours and performances abroad," she remembered. "I even went to a big jazz conference in Germany to make some connections. I returned feeling finally ready to "get to work" here. It was also time for me to find where I belonged musically in NYC."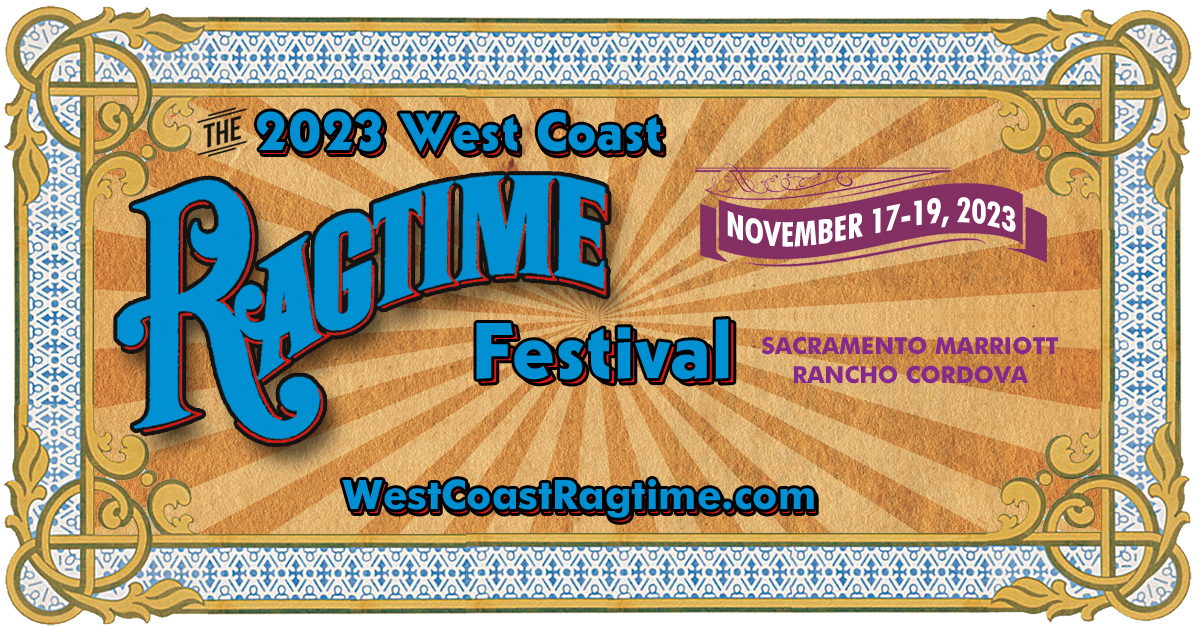 When she returned from Europe, Branch found herself at Mona's Bar where legendary traditional jazz jam sessions regularly occurred with the finest hot jazz musicians. The trad jazz sound, she thought, perfectly fit her voice and style of singing which people have told her "sounds like something from the 1930s."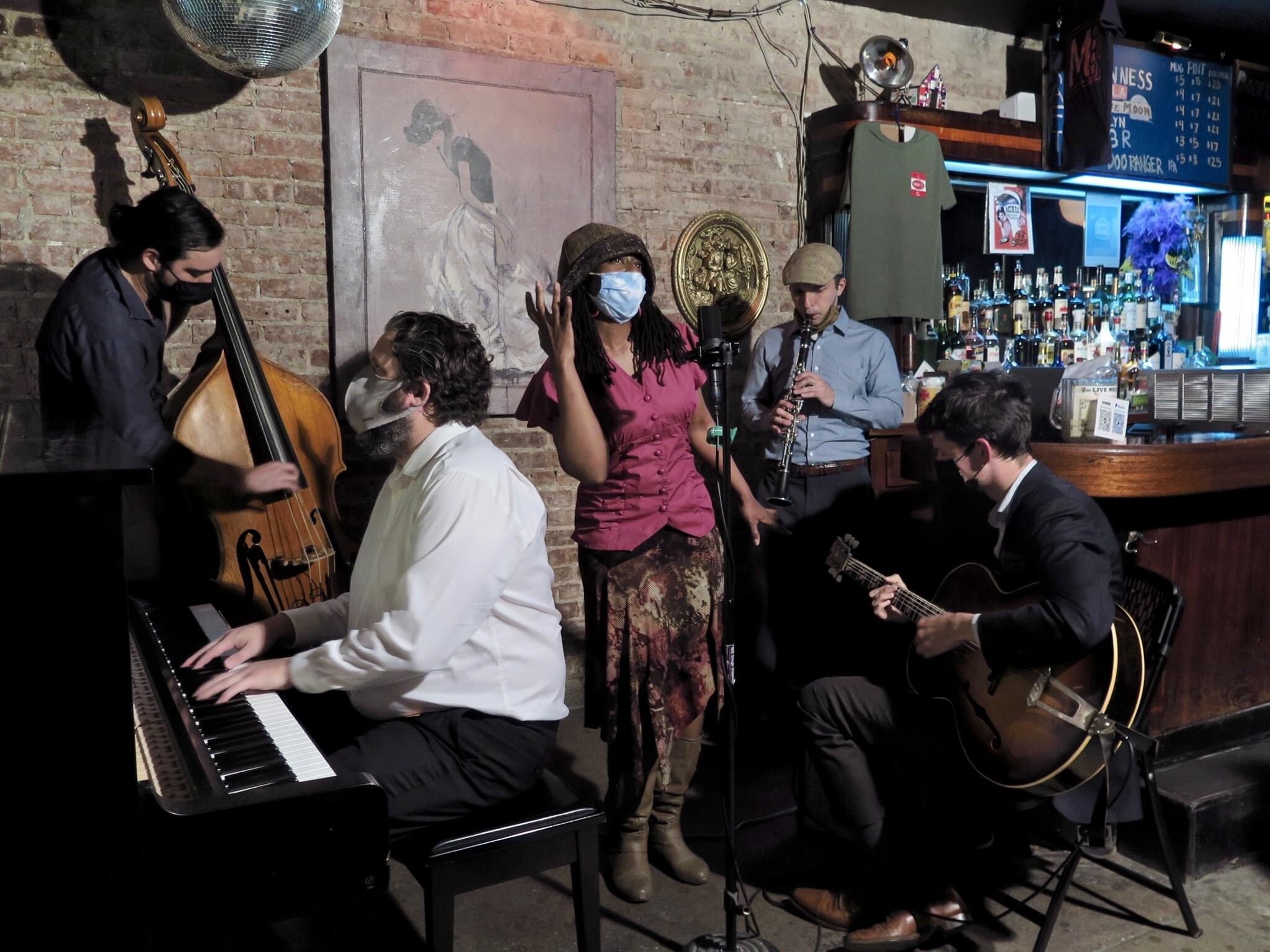 "I went to all sorts of jazz clubs like the Blue Note, Birdland, and the [Village] Vanguard, and Jazz Standard just to see what was happening, what was going on, what all these venues had going. But some how I discovered that there is a scene in New York that's focused on music from the '20s, '30s, and '40s. And there is really a vibrant energy. I found that it had the most energy of all the scenes that I kind of went to," Branch said. "It felt like it was a place that maybe I could meet some friends."
With her Holiday-influenced sound, Branch had no trouble fitting into the trad jazz scene. She loved that the musicians were playing in style not out of a desire for riches or even audience demands, but because of their passion for the music. Passion is something that has driven Branch all her life but this was also fun. She knew that she wanted to tap into that culture.
Branch gained further notice after sitting in with bands led by renowned NYC bandleaders like Glenn Crytzer and Michael Arenella. She says Arenella not only helped her nurture her talent but referred her for private gigs. Working with so many of these trad and swing bands also led to Branch developing a love of vintage clothing. Her on-stage look began matching her sound but she's not as strict about it as some performers.
"I love vintage wear and I have a lot of pieces of vintage wear. I don't restrict my wardrobe to just vintage. I just love beautiful dresses. So, I will wear some contemporary clothes if they're beautiful. And I would say, maybe I have expanded the vintage part of my wardrobe. But I do still appreciate clothes from every era that are beautiful," Branch explained.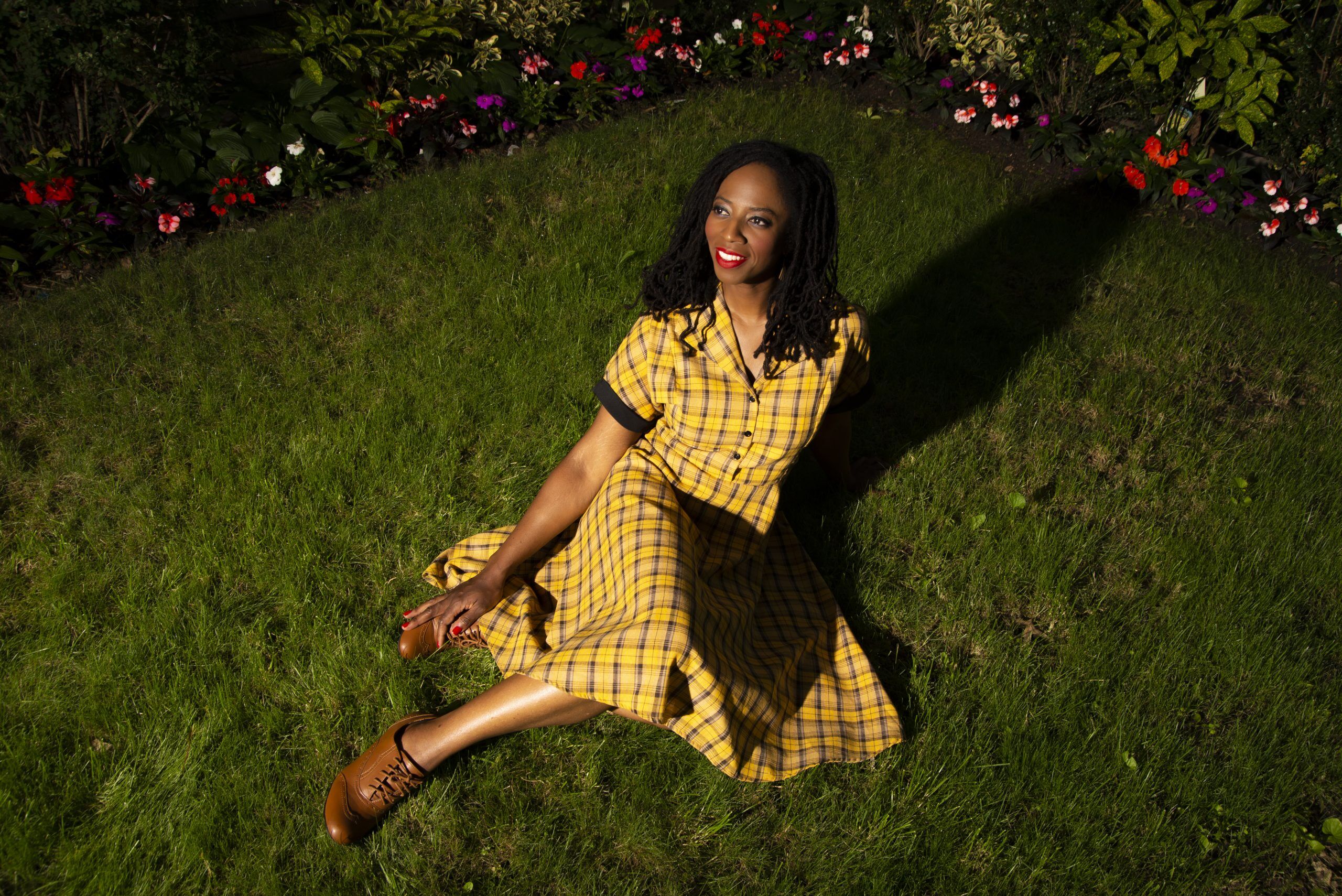 By 2019, Branch had established herself within the New York trad jazz community with her live performances. She also released a record, I Thought About You that showcased her singing and writing talents. The album had been recorded before she left Vancouver, using Kickstarter to finance it. She also had the accompaniment of many excellent Canadian musicians. The Syncopated Times reviewer David Doyle gave the record a 5-star review in the July issue writing that "no doubt she's been immersed in the music for a long while, but it still boggles the mind that someone so new to the idiom can be this good at it." He also raves about her voice noting it is "both powerful and agile, with impeccable tone and a mastery of rhythm extending to some solid scat."
Branch also had released a song a few years earlier that mixed her vegan activism with her love of Billie Holiday. She rewrote the lyrics of the 1939 song "Strange Fruit," which protested the lynching of Black Americans, into a pro-animal rights composition.
"It's about factory farming and slaughterhouses. And I would say in a way, it had the same energy of the Holiday song in terms of it being a provocative protest song. It would change the mood in the room when I sang it. I'm not singing it a lot these days, mostly just because I'm doing standards that people know. But when I was performing it a lot, I felt like it did its job if it made people think about the issue," Branch said.
During the recent COVID-19 quarantine, Branch used the time out to practice more self-development around her singing and songwriting. Besides doing live internet shows, she spent time busking in New York City parks—a new experience for her. It was more than fun than she expected and gave her more perspective on performing.
As live music indoors returns, Branch is finding more and more opportunities to perform out of NYC. She also is planning for a new record of trad jazz songs and compositions she has written. The fight for her passions, both musical and social, continues with excitement and energy drawn from both the music and the people.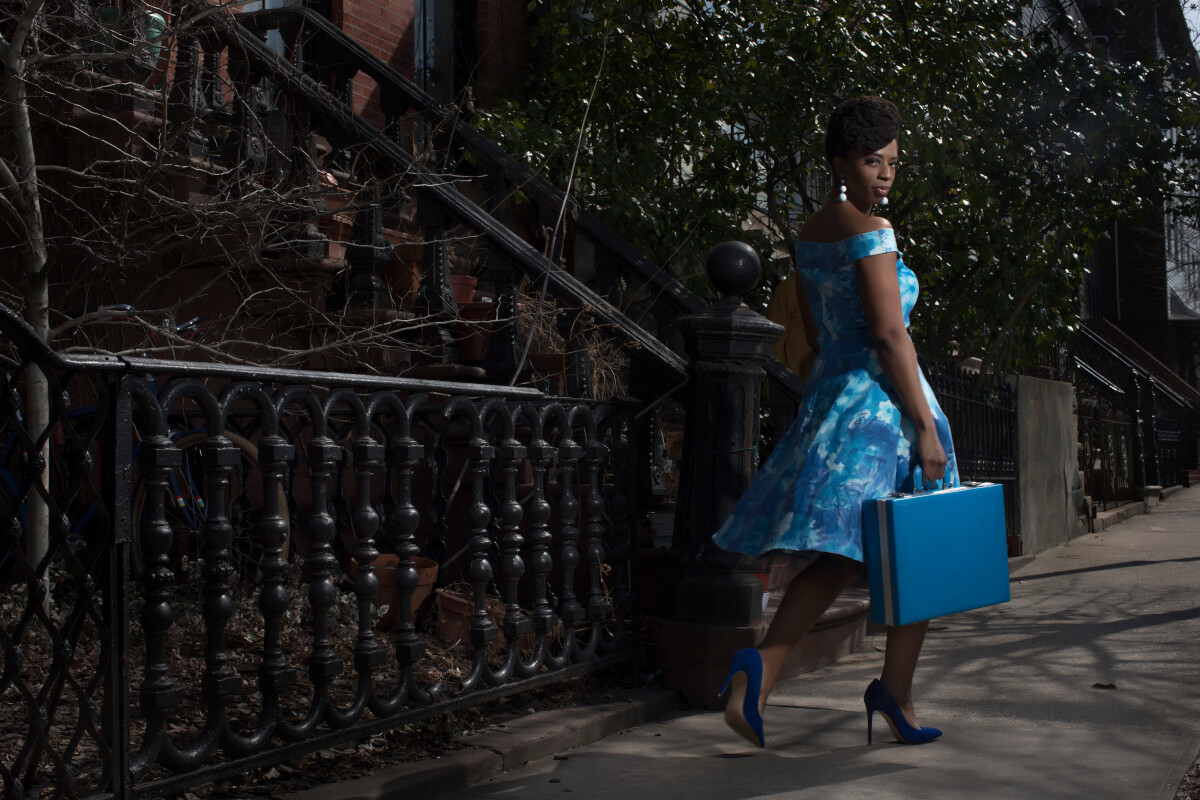 "The hot jazz scene is where I feel has the most energy and vibrancy in New York—they're the people most fun to be around! I mean, if you can sing for people sitting there and listening politely, or for people dancing and twirling and hooting and hollering… is there any question about which is more fun?" Branch said.
You can find more about Risa Branch at www.risabranch.com as well on YouTube, Instagram, and Facebook.