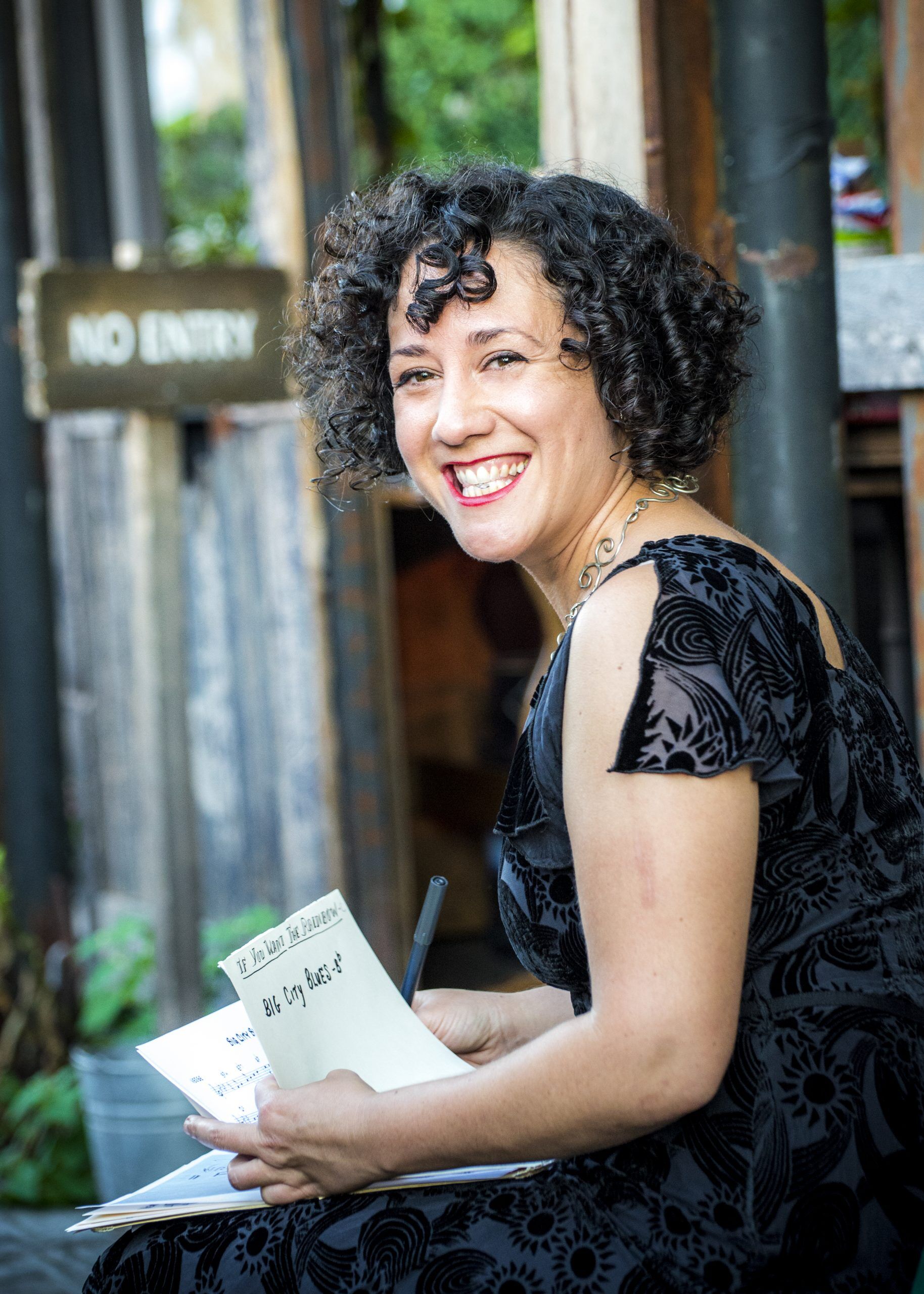 Don't call vocalist Tamar Korn a songbird or, heaven forbid, a singer; those terms are far too reductive. More accurately she's a free flying "animal-spirit"; a buoyant, airborne force of nature; a songbird totem perhaps, but surely a vocal instrumentalist.
To experience her singing is to be swept into the air with her but without a net; finding yourself navigating updrafts and rhythmic curves, familiar and flowing one minute, then suddenly hitting gloriously destabilizing eddies and spirals, before returning to secure flight; and then finally delivering you happily to your secure perch. A one-woman Harlem Globe Trotter; three-fourths trapeze artist, one eighth clown and one eighth revival tent minister—employing vernacular old-world vaudeville songs and American Standards (when not doing her own originals) as her vehicle to convey big-story feelings and ideas. If nothing else, she's an idiosyncratic artist-performer!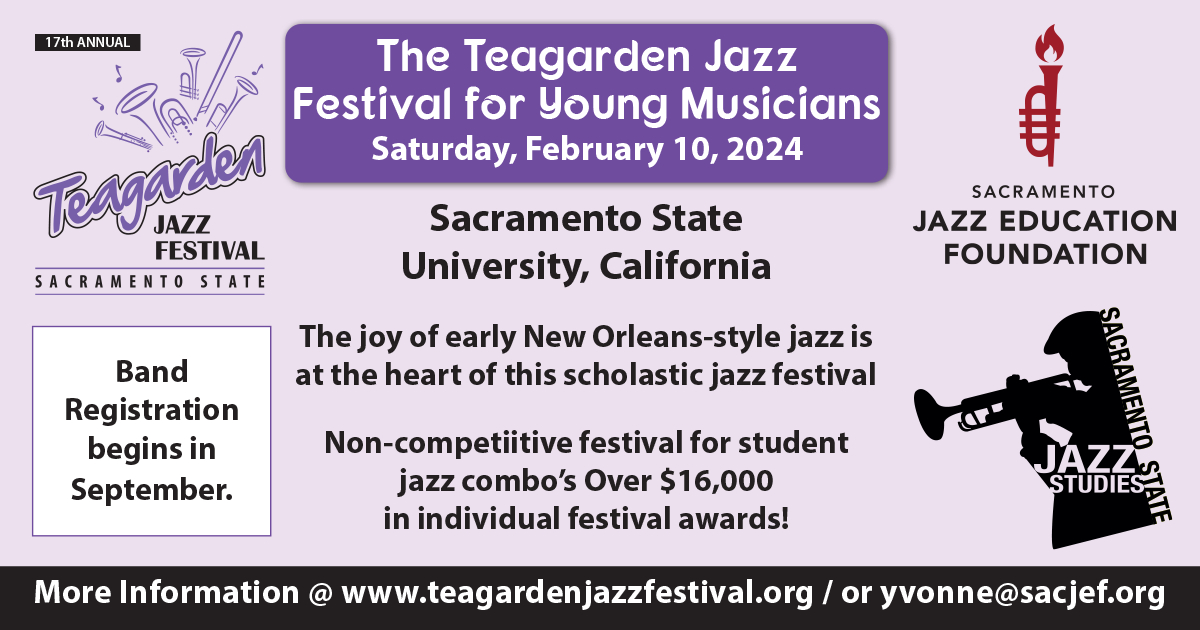 After first hearing Tamar around 2013 in New York, I recall imagining her as one of the characters in Picasso's flamboyant, wildly cubist paintings, "Three Musicians." I speculated (metaphorically) how, as a child, she must have freely and proudly played with her crayons in and outside of the lines of her coloring books! I have subsequently learned she was reared on a solid, sometimes sternly-enforced base of classical piano and theatrical disciplines from kindergarten-age through university. Her foundational training mixed with serendipity seems to have paved a unique, strangely logical path that, in hindsight, gave shape to her musical vocation and the free (but finely "wild-crafted") style we hear from her today.
Tamar's trajectory is clearer with some background biography. Starting "in the beginning" (the title of one of her original compositions):
From opposite sides of the tracks and ends of the nurturing spectrum, Tamar's parents provided something of a yin & yang to her upbringing. Ellen Goldenberg, an encouraging, intuitive mother, who often called Tamar a "wise child," grew up relatively well-off in Minneapolis, and college educated in Art History.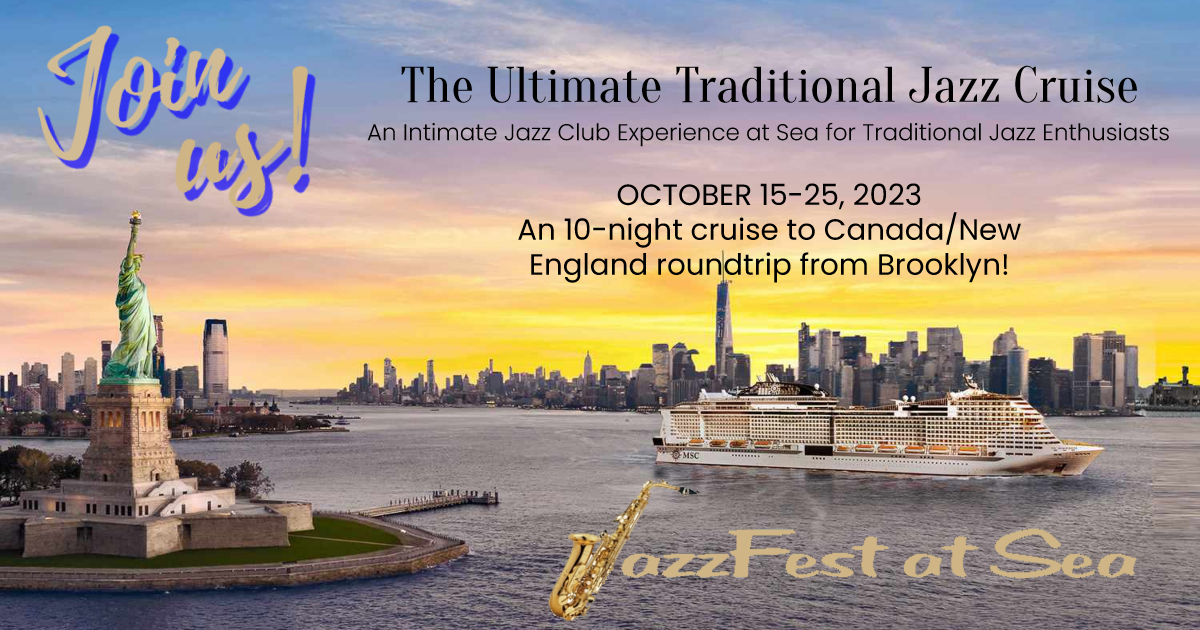 Tadek Korn, her passionately intellectual and hyper-critical father, was born a refugee in a Siberian Gulag to Polish-Jewish exiles in 1941. Immigrating to Montreal, Tad became a child virtuoso of violin, later getting degrees in Mathematics, Physics, and music. He and his parents moved to New York in the early 1960s where he studied classical violin at Julliard and then Literature at Columbia while his parents were tailors in Manhattan's garment district.
Ellen and Tad met in Jerusalem in the mid-1960's, where they lived for a decade, then married and moved to the States. Through happenstance, they ended up bringing up Tamar and her older sister Miriam in the Southern California suburb of Los Alamitos, known for its public school district. Tadek found his calling as a deeply engaged high school math teacher; his students called him Dr. Korn.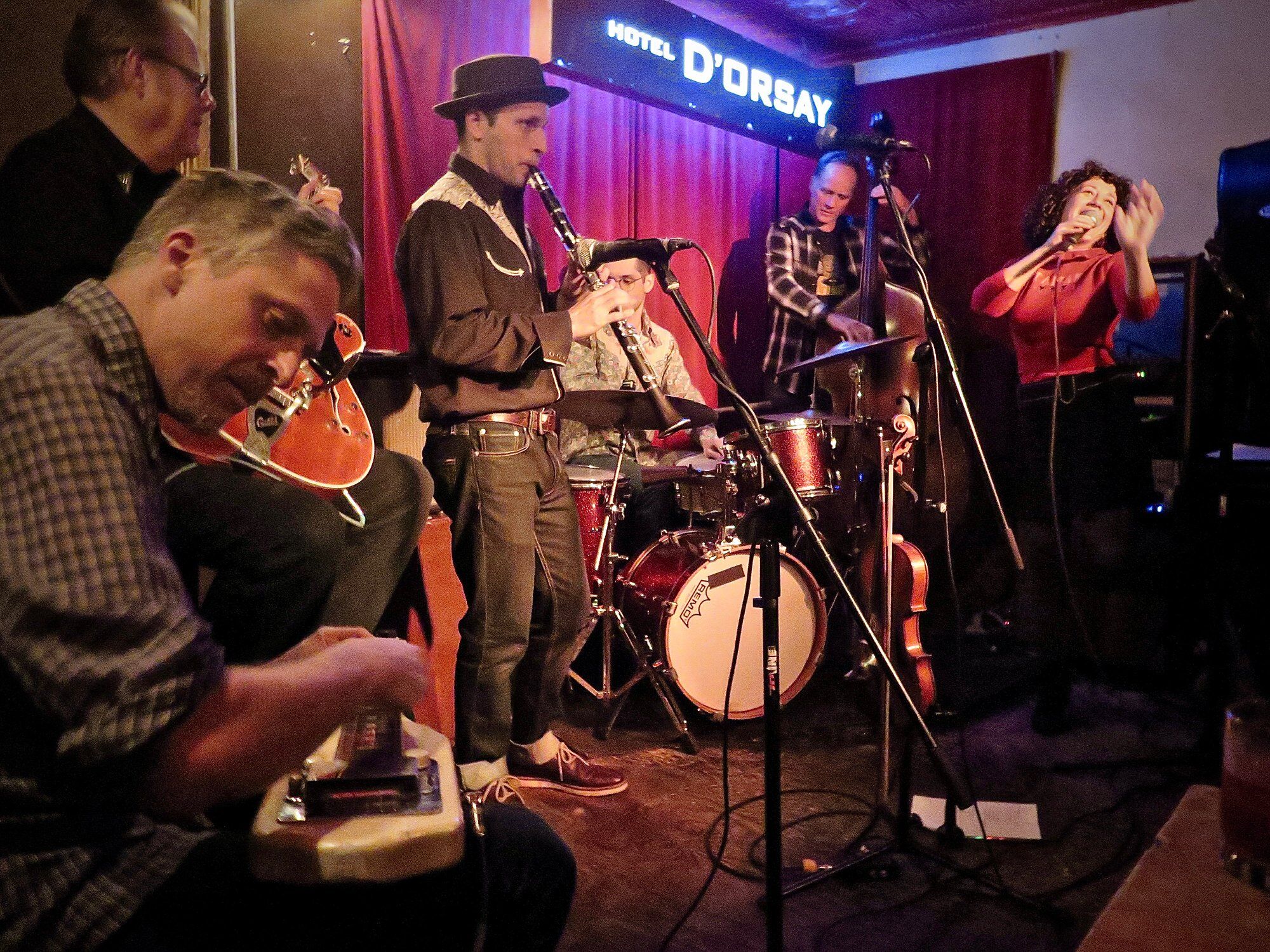 Though he died in 2010, Tamar attributes her dad with giving her and her sister their technical underpinnings in language and music. Growing up hearing her dad playing violin daily while she and her sister studied Bach and fundamentals on piano "shaped my ear to appreciate beauty and precision of tone, timbre, and compositional logic."
Her mother she considers central in the backbone of her personal confidence: "I know I'm extremely fortunate to have someone who's been complimenting my soul and abilities all my life. She certainly gave us something her mom never did."
Tamar's grandfather (her "Zadie") was also an important force in her musical and spiritual story. "He started telling me about his life after my Bubie [Yiddish grandma] died," having narrowly escaping the Nazi bombing of Warsaw. "I hadn't known my family was intimately involved in a war I had only learned about in school and museums. Hearing him speak made me realize that all human history is made up of people and their families, and isn't sterile or disembodied."
Her Zadie confessed that he always wanted to play music but his father forbade it. He decided when he had a child, they would play. "After the war ended, they were at a Displaced Persons camp where my dad began studying violin from a camp inmate. They found a little fiddle at a pawn shop with the very little they had." Music holds a space of resilience in Tamar's lineage. "My Zadie always loved and supported my singing, even as he became more religious, and devout Judaism disallows women's voices to be heard by all."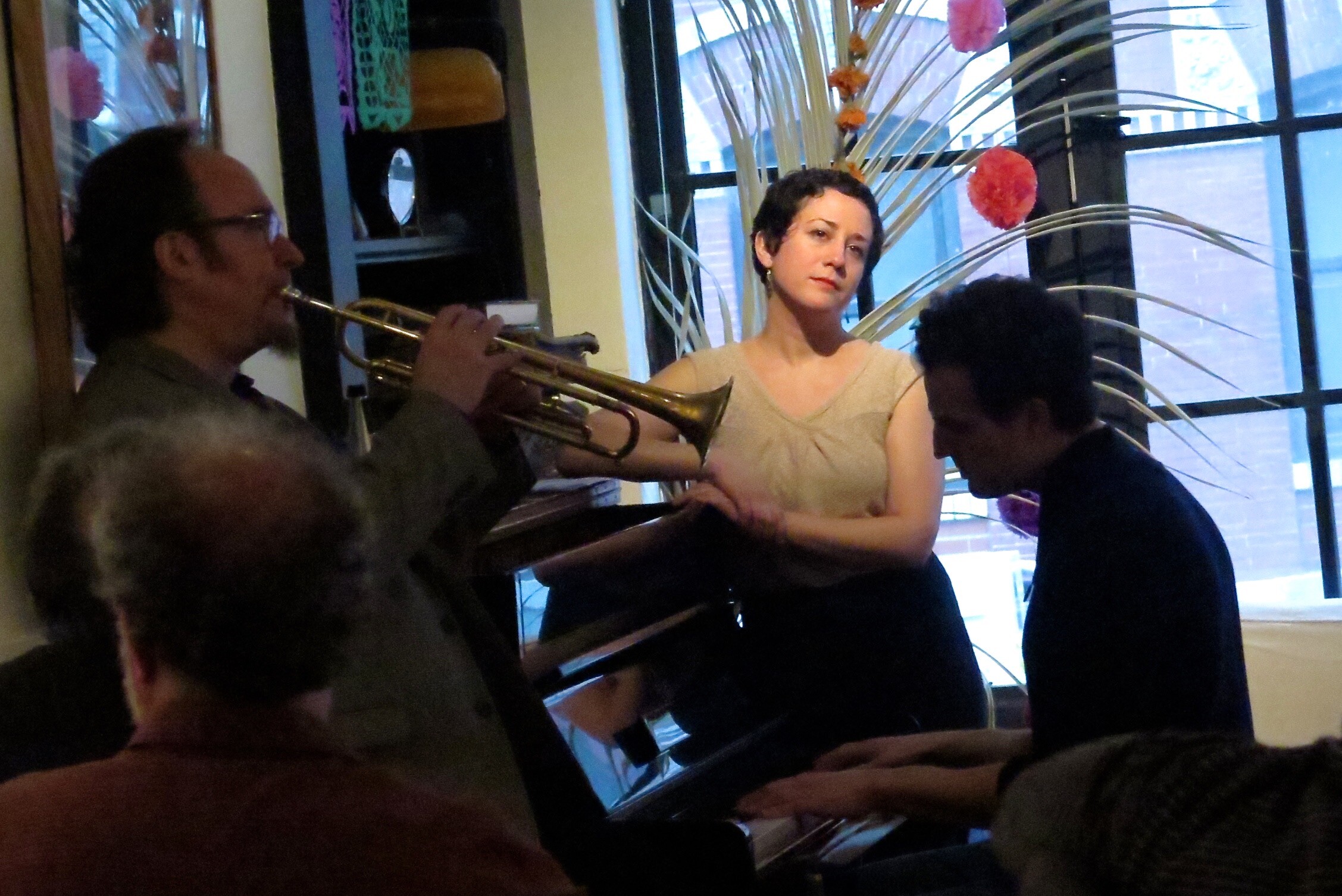 Music heard in Tamar's childhood home was mostly classical or theatrical, whether her father was practicing violin or Tamar and Miriam were playing piano or singing. With exception of a few car cassettes (e.g. Simon & Garfunkel, Judy Collins, Les Miserables), they didn't listen to recorded music. Tamar's earliest recollection of music-making was her family singing Shabbat blessings together before Friday night dinner. This was where she learned to harmonize.
Overwhelmed by her dad's verbose and critical spirit, Tamar considers her connection later to musical improvisation. "I experienced a catharsis when I started improvising more with wordless sounds. Breaking from literal meaning, and getting to express something beyond logical interpretation was healing."
Tamar did theater every summer. Encouraged to sing, she says "I was lucky from an early age to have something I loved and understood I could do well." Their family lore has it that, "When I was five, my mom was tucking me in, and I whispered, 'Mommy, I think I was born to sing.'"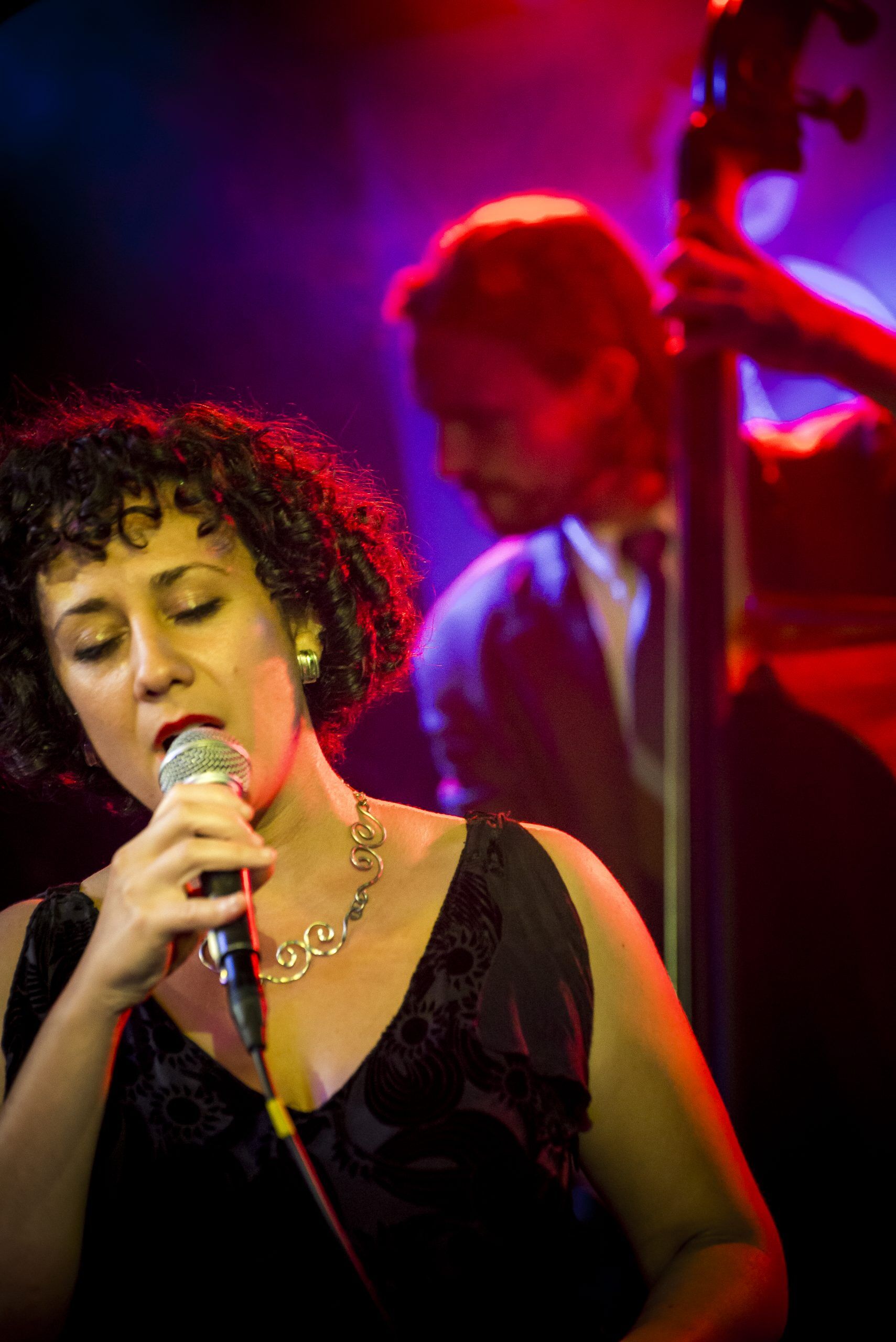 In middle school, Tamar was known for regularly singing at school talent shows, performing songs from Les Miserables or by the likes of Mariah Carey and Whitney Houston.
Los Alamitos High School was a public school with an arts program called Orange County High School of the Arts (OCHSA), where Tamar studied musical theater and got experience in writing social justice-oriented theater pieces. Though she admits, "I didn't know where to see myself. I loved singing and acting, but not always in musical theater contexts. I didn't have the ambition to be on Broadway like some classmates, so it seemed that path was 'for them' and not me…I didn't have role models of professional performers with life paths I yearned to follow." This might go to explain why her singing, today, is so particularly idiosyncratic and free of imitation.
Meanwhile in high school, Tamar's ears were opened to recorded and live music beyond classical, theater, and radio-plays. In the late '90s, Third Wave Ska was at its peak in Southern California and Tamar would go to shows with friends. She started liking harder music like Rage Against the Machine and some punk, and especially loving the "trip-hop" band Portishead. Beyond contemporary pop music, she started to dabble in jazz and funk by some predictable greats: Miles Davis, Nina Simone, James Brown. And of course Ella Fitzgerald: "When my Grandma Helen died I was 16, in her belongings I found an Ella Sings Cole Porter record. I knew those tunes from musical theater, but she wasn't just singing the song; she was playing with it, changing up the original melody and rhythm; I had no idea you were allowed to do that!"
In college Tamar naturally defaulted to studying Theater. New York didn't seem as attractive as some "more natural" settings, but she followed suit with some classmates and applied to Tisch's theater program at NYU. Surprised to get accepted, appreciating the well-rounded academic aspects, and being supported by her parents' willingness and resources to make it work financially, Tamar made the move to the Big, concrete Apple.
At the Tisch musical theater program (CAP21) for a couple years, she then transferred to the Experimental Theater Wing (ETW), a trajectory which seems integral to her eventual embrace of Jazz. Though appreciating musical theater training for vocal technique and considering "how to bring to life the story of a song," Tamar credits ETW with helping her unlearn some rigid values she'd absorbed from classicist and traditional approaches. "Studying experimental voice, movement, and acting with the wisest of teachers helped unlock my humanity. It's fascinating how large a palate people actually have if they're allowed to explore and not just stay in the realms of what's 'good' or habitual."
Among the more "visceral" nontraditional methods she was exposed to at the ETW, she credits the impact of teacher-practitioners Jonathan Hart Makawaia, who taught Roy Hart vocal techniques and with whom Tamar explored and expanded her "vocal imagination"; Stephen Wangh, coaching Grotowski-based physical acting; and K. J. Holmes' teaching of embodied movement and anatomy, and contact improvisation.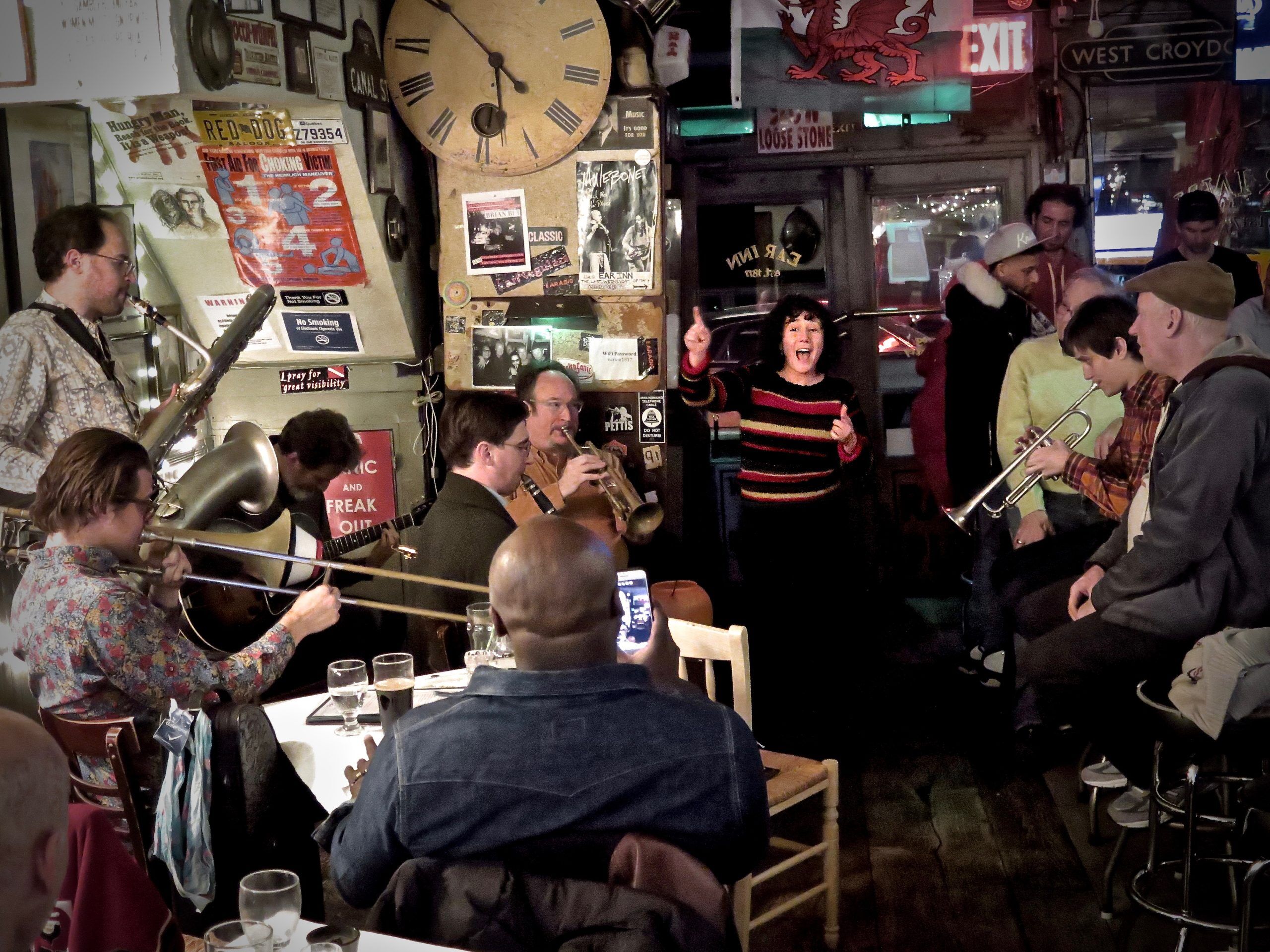 The sea-change in Tamar's expressive life was ready to sprout with an early jazz germination when she finally completed her formal collegiate education. In 2003, she graduated with a BA in theater and minors in Metropolitan Studies and Community-Based Theater. Later that fall Tamar met guitarist Jake Sanders at a house party in Harlem, where he was playing music in his living room. By the end of the night, she was joining-in with what little music they had in common: "Stormy Weather" and "Fine and Mellow," she recalls. That began their fruitful association and partnership which introduced Tamar to her fundamental experiences in early New Orleans jazz and American country and roots music. Jake, a notably extraordinary guitarist, had stumbled into doing work for Vince Giordano, where he was just beginning to enter the vast wonderland of 1920s and '30s "hot" jazz, coming from other worlds yet. He also met clarinetist Michael Magro working for Vince, and the two of them began to play music avidly together.
"Jake was very clear in his devotion to playing music. I, on the other hand, didn't even have a conscious ambition to sing for a living," having forgotten what she told her mom at five. "I didn't know the old stuff before delving in with Jake. I just hopped on the train with him."
Sanders and Magro busked regularly in Washington Square Park and elsewhere, and played wherever they were invited. Tamar joined the get-up, calling themselves "Treasures of the Sea." Writing out their weekly gigs artfully on note cards and playing everyday, Tamar cut her creative signature chops playing many four-hour gigs, where she explored her newfound musical home. "If I'd been just doing formal, one-set shows and concerts, I wouldn't have found half the things I did by being able to go further out for long stretches."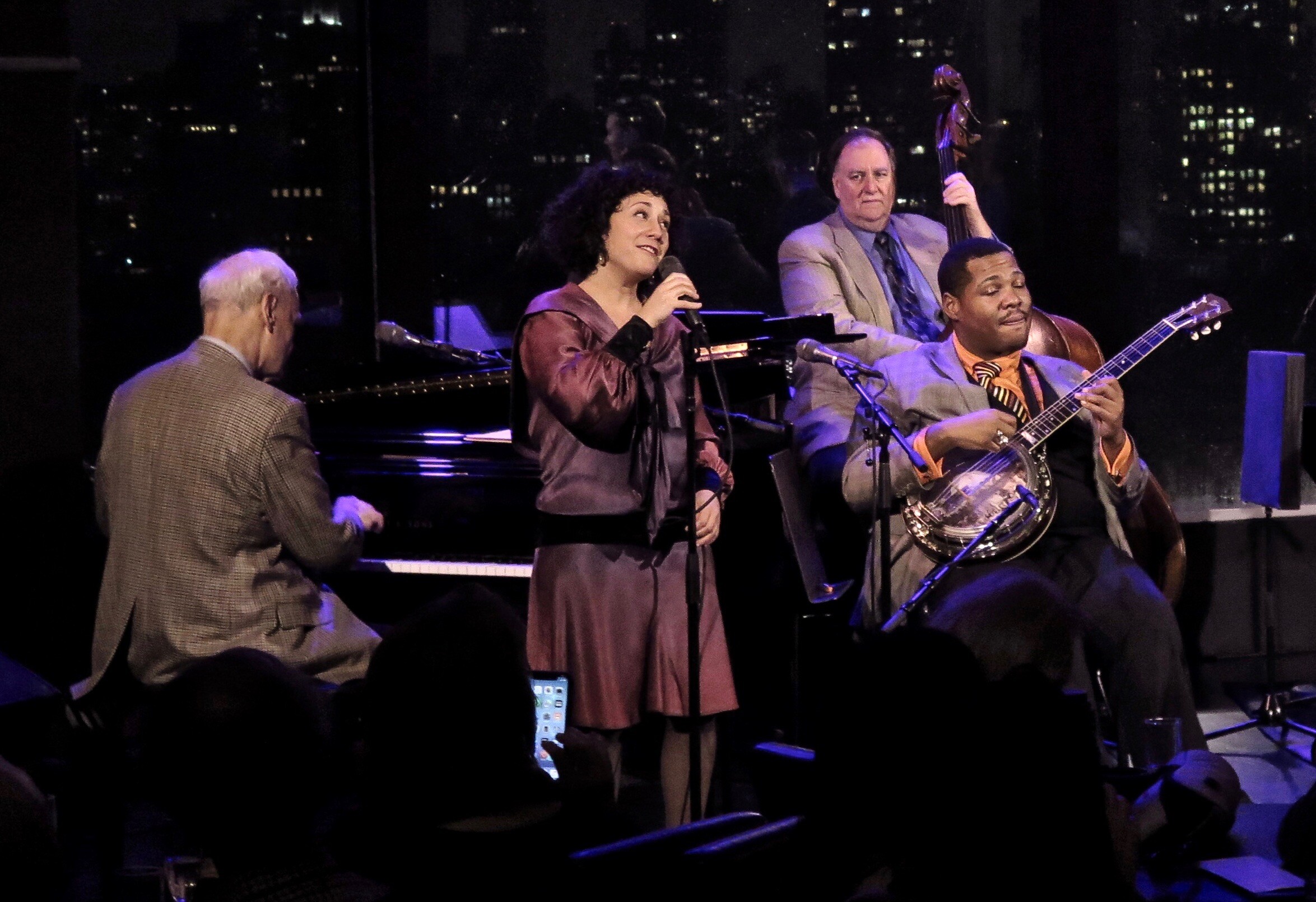 Tamar acknowledges her debt to Magro for introducing her to Jelly Roll Morton; simultaneously, Maine trumpeter Mark Tipton introduced her to the likes of Armstrong's Hot Fives and Sevens. Tamar took to those bands with a kind of fervor that had her "dancing alone for hours," elated by the effervescence and intricacies of the music. She vividly recalls picturing it in a colorful epiphany, as "Creatures having a party in the forest." The interplay of individual voices playfully weaving melody and harmony through counterpoint and syncopation, is perhaps why Tamar calls the New Orleans-roots jazz, "Music of coexistence… Everyone expresses themselves in conjunction with each other, finding their role in the whole."
In playing such contrapuntal music, Tamar found the respite her soul longed for: "Walking into an environment of sound and melding with it gave me freedom… from words…and even from gender. Though it can still be a struggle to find the balance between what feels respectable to other people and what inspires me." Nevertheless, Tamar forges on as her own drummer.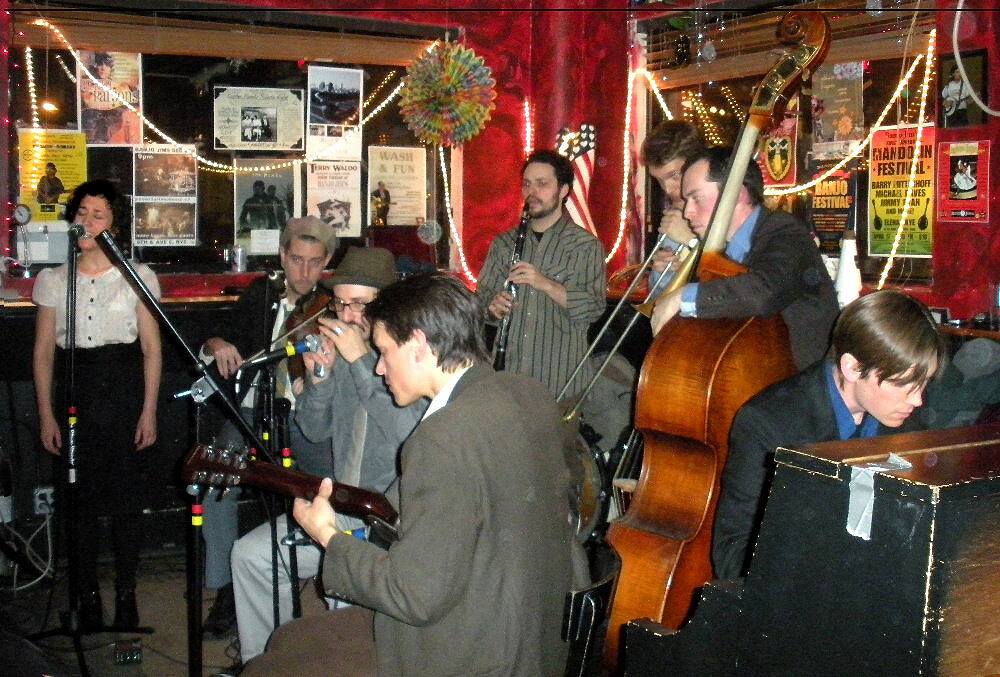 After the brief but active period, Michael, Jake and Tamar continued honing and growing musically with others and eventually named a new ensemble "The Cangelosi Cards" (2006-2011) "The Cangelosi Cards were a bit of an enigma. Jake and I couldn't have been more different energetically and in many ways, but when we worked together, there was an intensely focused, unique magic and intimacy." The band became well-loved. They were an organically cobbled together bunch, diverse in musical backgrounds and training, and a no less unique instrumentation: at their height, the band consisted of eight-pieces: guitar (Jake Sanders), upright bass (Cassidy Holden/Rob Adkins), piano (Gordon Webster), trombone (Matt Musselman), clarinet/mandolin (Dennis Lichtman), fiddle (Karl Meyer), harmonica chromatic and diatonic (Marcus Milius, preceded by Miguel Wiseman), and voice (Tamar). They were an exceedingly active band, at times playing six weekly gigs (not all with the full band) and traveling outside NY and abroad.
Tamar acknowledges, to this day, her debt to Sanders: "He was the wise witness that I needed to grow as a person and start to learn to work in relationship to others in the world." She went on to describe Jake's uncanny ability to recognize the unique gifts of others in forming bands.
Bringing It up to the Present
During the past 18 years since meeting Jake, Tamar has been in Dennis Lichtman's "Brain Cloud," part of the inception of the Mona's session, and has participated with nearly everyone associated with NY's "early jazz" community, including Gordon Au's "Grand St. Stompers," "Baby Soda," Terry Waldo, the "Ear Regulars," and even as a furry bird with Jonathan Singer's wacky, "Xylopholks." As well, she does folk duos with Mamie Minch, played with Craig Ventresco and Meredith Axelrod, and sat in many times with Vince Giordano's "Nighthawks Orchestra" and on rarer occasion with buddies of "Tuba Skinny" in New Orleans.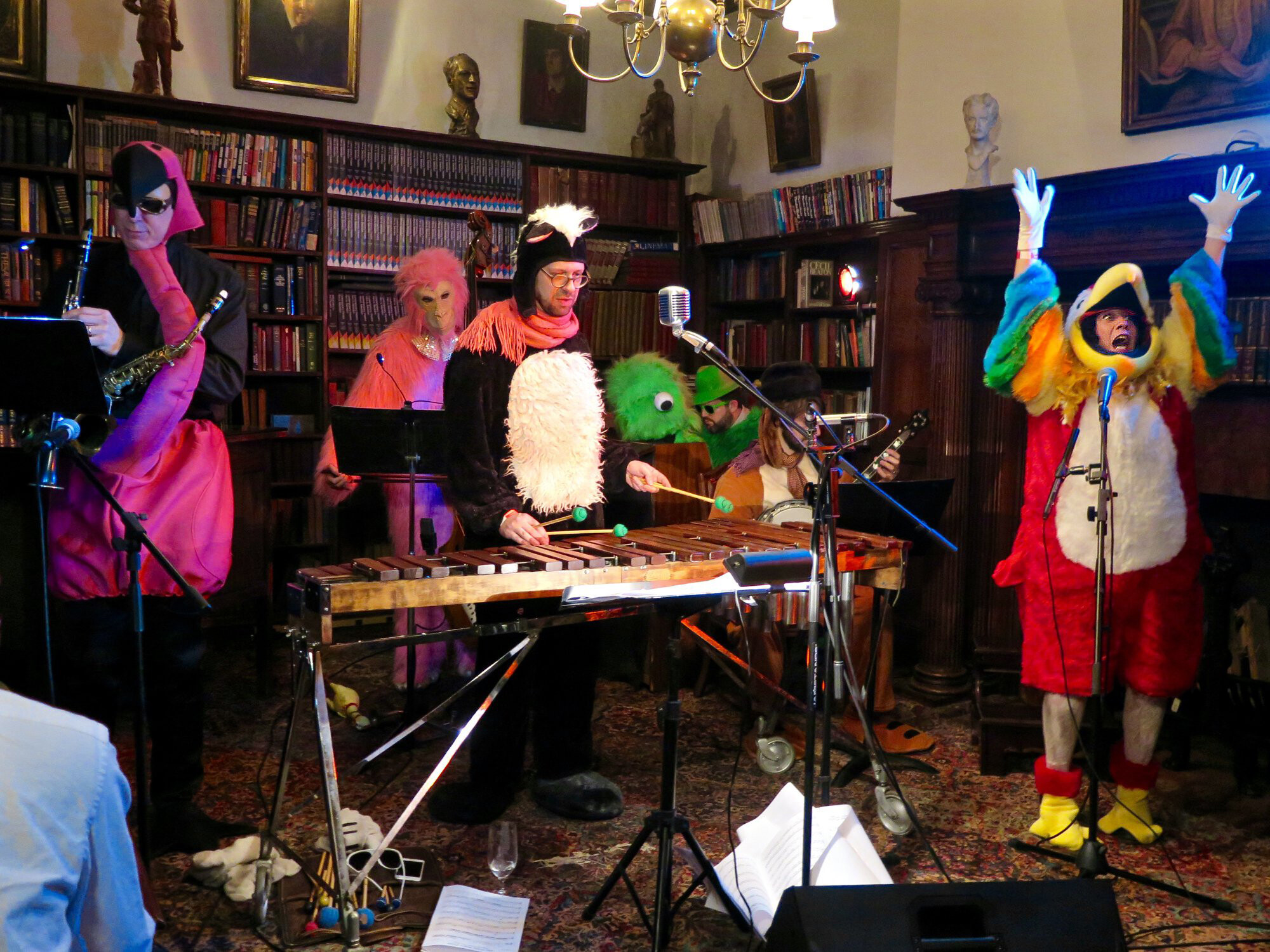 Tamar leads her own ensembles, fittingly called "A Kornucopia,"with a revolving roster of musicians seen around NYC and Brooklyn (including a current Sunday residency in Brooklyn, at the serendipitously named venue, "Wild Birds.")
Tamar has been regularly seen in dozens of New York's jazz-centric venues and festivals including Barbes, Sunny's, Jalopy Theater, St. Mazie, The Ear Inn, Fat Cat, Smalls, and in larger venues like Dizzy's, The Iridium, Bowery Ballroom, Symphony Space, and the Irish Arts Center. She's played Brooklyn Folk Fest many times and partaken in Upstate festivals such as Old Tone and then some.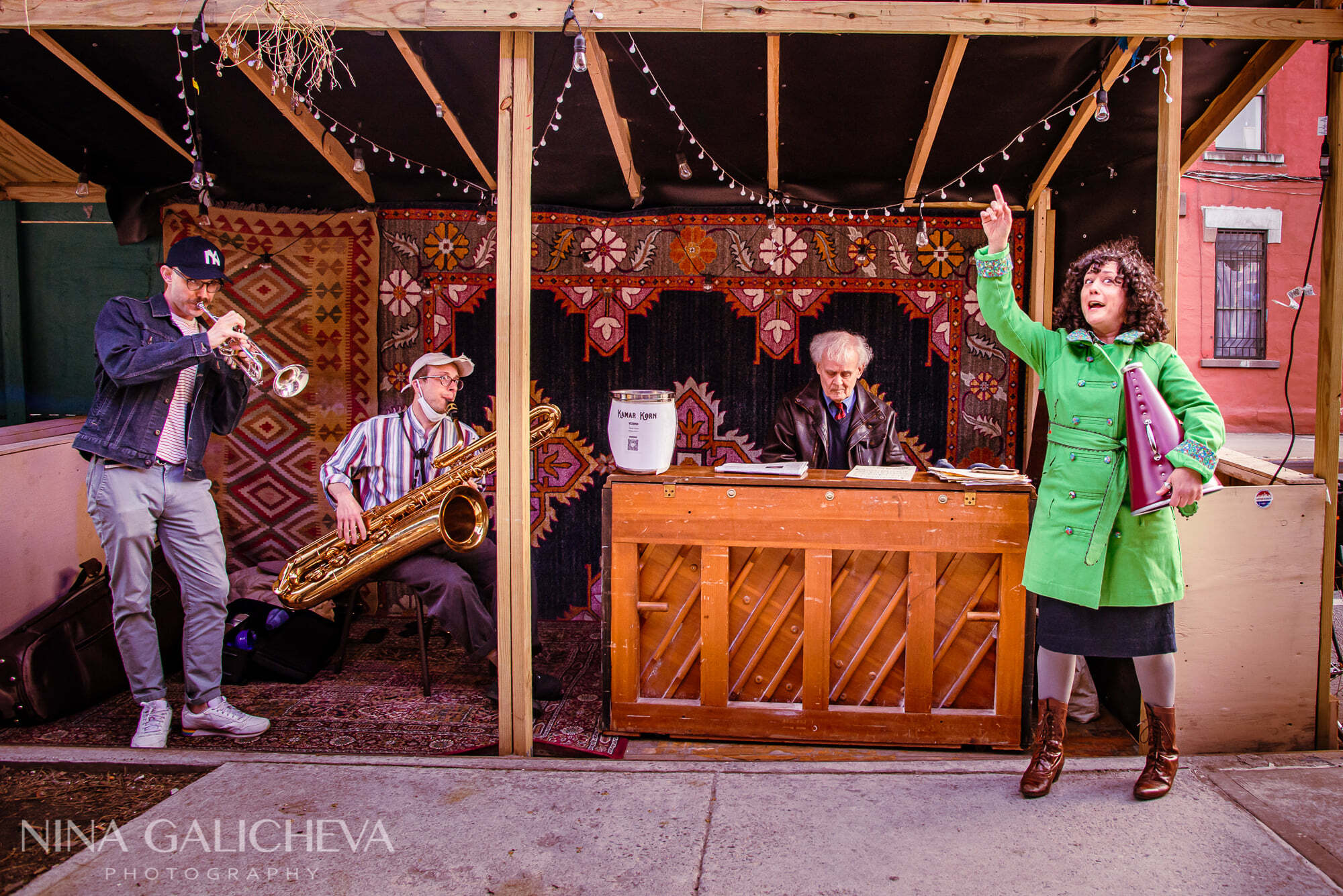 If there is any guiding principle behind her approach to music, it seems to me to be insistently experiment, "finding a way to say yes" in musical conversation, the essence of which dovetails into the kinds of contexts she favors, with a lot of interaction between a gamut of artists playing a variety of styles and traditions.
Regarding her choice of songs and themes: Tamar is drawn to "humanistic. . . songs that are perhaps medicinal for the spirit . . . about resilience, the seasons, weather and solace in nature." "There'll Be Some Changes Made," "If You Want the Rainbow (You Must Have the Rain)," "Milenberg Joys," and "I'm A Jazz Vampire" are among her fare. And well beyond simply trad-jazz repertoire, she performs country, Appalachian, and bluegrass music, and enjoys singing some Yiddish songs, or unique songwriters such as Connie Converse or Leonard Cohen, and some of her favorites being '60s/'70s folk and R&B song, such as the Staple Singers' "Today Was Tomorrow Yesterday."
Notable, among Tamar's more recent developments, has been her inclusion of her father's poetry. "I found over 30 poems since he passed away, all from his McGill days editing the poetry journal around 1959/60. They were a true time capsule I didn't know existed, and which have illuminated my life with insights and somehow allowed me to get closer to him after his death." Her oration and sometimes singing of the poems brings out an element of the teacher in her, if not those of a secular minister or a shaman.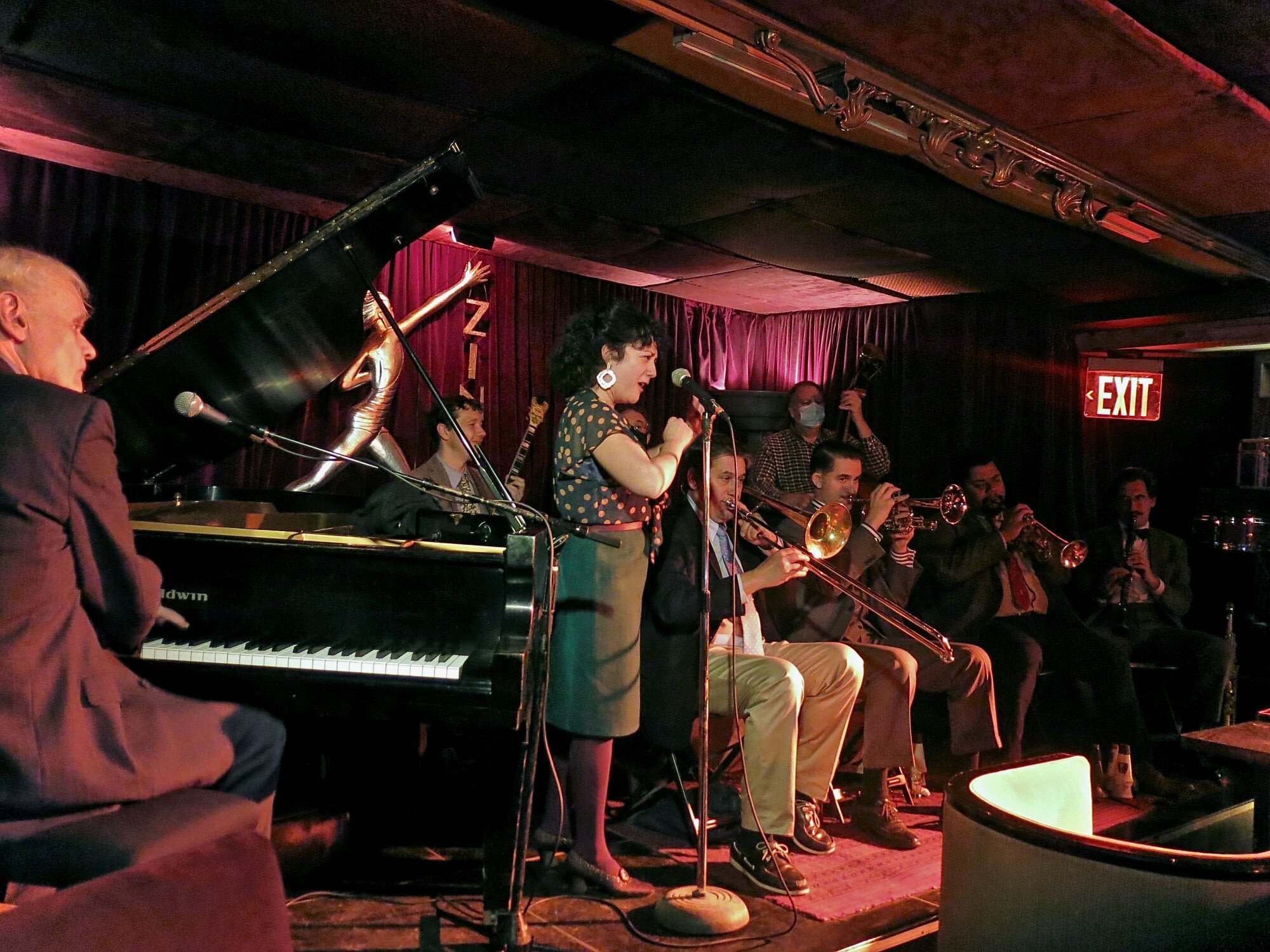 What I find most engaging about Tamar's singing is that she's a creative musician-preacher masquerading as a jazz singer. She vocally imitates instruments (violin, trumpet, some kind of reed, hi-hat cymbals, and maracas), takes vocal instrumental solos, trade phrases with band mates, and plays ensemble. And this "vocal instrumentalism" isn't a gimmick. Tamar thinks instrumentally and compositionally, and has musical ideas to share. Lyrical language is of deep import to her, but always in relationship to utmost musicality; pure resonance holds the keys to the kingdom. Not surprisingly, when pressed for the biggest influence on her vocal colors, she concedes the discovery that it was growing up on the sound of her father's violin.
Ms. Korn seems to continually become freer and imaginative, punctuating the music in continually inventive ways. She relentlessly toys with, and searches for, song endings, keeping everyone on their toes until the last beat, employing enough musical leadership to generally, gloriously and miraculously bring the team home together. "When musicians are down for adventure on more open seas with me, and we're able to see our way to shore, then trust builds between everyone and we all can start to relax and enjoy the ride. I know I ask a lot of everyone to risk falling overboard, navigating sometimes unfamiliar waters with unpredictable winds," continuing her favorite sea-faring metaphors for music. "We've all gotta feel the elements for ourselves, pull our own weight, listen and communicate with each other, and make sense of whatever happens to keep the vessel afloat." And these musician crews seem to be charmed and cheered by her—if not "spiritually" lifted.
What I've observed of Tamar in performances is in keeping with her off-stage comportment and in conversation too: she is wise, positive, independent, forgiving, humble, and affectionately embraces humanity (in spite of and even in conjunction with contentious reality). She's clearly self-aware of some of her limitations too—acknowledging her lack of overt ambition and laxness about organizational business practices (specifically, for example, in not releasing her own recordings, despite apparently sitting on a small mountain of unreleased sessions). "I swear to myself and anyone who cares, I will share something someday! It's tricky to make these improvisatory recordings of a moment in time and space, and then choose to share it in an eternity of other moments. I have my idiosyncratic struggle with perfectionism…" Tamar's "small mountain" of recordings are a decade's worth of sessions she's led in studios in New York and San Francisco with a variety of cohorts.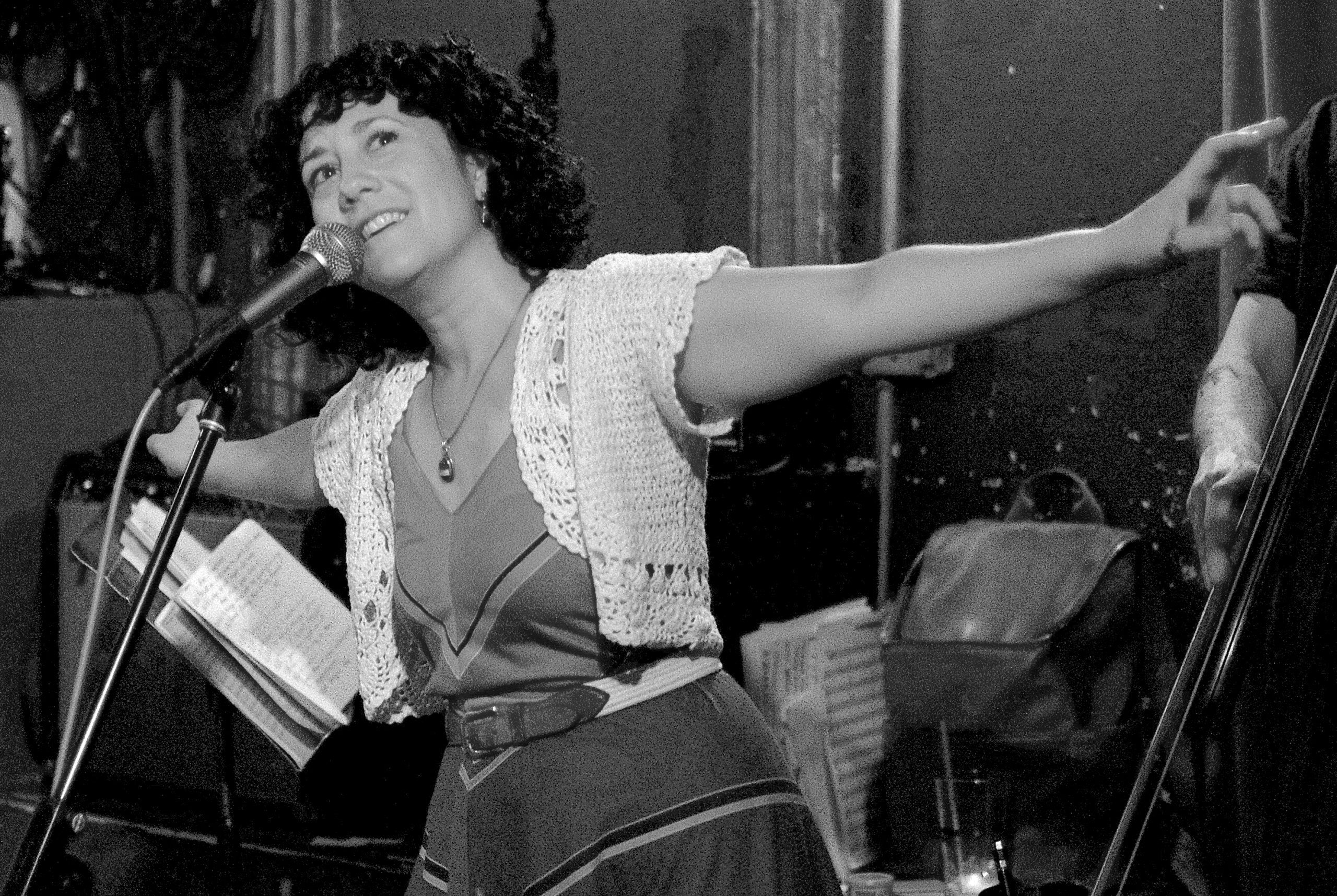 As to being a woman in the music business: "I've mostly had good luck being around people who've treated me well. Perhaps the generation I've come up with has been shifting and improving on some of the gender dynamics that used to be more ubiquitous." She goes on to describe her perceptions: "I present as female, which I'm certain has privileged me with niceties that someone less binary wouldn't have as easy. I want to believe that's improving too, albeit too slowly." She also admits trying to escape being beholden to gender roles or to propagating "co-dependent love song" material. She often sings outside matters of gender, finding her comfort in humorous, existential, pastoral, social justice-oriented subjects. And if you hear her singing an old song embedded with an antiquated angle, you can bet she'll be ad-libbing social commentary amidst the choruses or changing lyrics altogether. Tamar simply and comfortably likes embodying stories her own way and uses all her well-honed craft, heart and well-informed intelligence to do so.
Tamar Korn is indisputably inimitable, and an enlightening joy to hear and see.
Visit Tamar Korn on Instagram, Facebook, and her WordPress site tamarkornvoice.wordpress.com. Many videos of Tamar in performance may be found by searching YouTube. Her internet presence is a work in progress: "If you know me even a tad bit, you're aware I'm slow as date syrup with technology!"