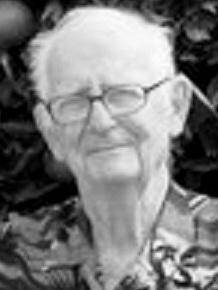 FRANK GRECO, 88, of congestive heart failure on Nov. 2 in Hemet, Calif. Originally from Warsaw, Indiana, he learned to play the piano and organ at an early age and performed professionally throughout Illinois and Indiana before moving to California where he was the pianist for a number of Dixieland groups, including the Old Town Jazz Band, Hotsy Totsy Boys, Royale Garden Jazz Band, and the Bourbon Street Jazz Band.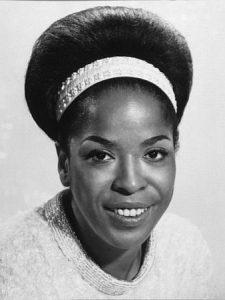 DELLA REESE, 86, on Nov. 19 in Los Angeles. Born Delloreese Patricia Early, she began singing in her hometown of Detroit when she was six years old. As a teenager, she toured with gospel great Mahalia Jackson and, at the age of 18, formed the Meditation Singers and became the first performer to take gospel music to the casinos of Las Vegas. She was nominated for a Grammy Award as Best Female Soloist in gospel music in 1987. Her career spanned seven decades. In 1957, earned national fame with her song, "And That Reminds Me," followed by her signature hit, "Don't You Know?" She hosted her own talk show, was an ordained minister, and appeared in several films and TV series, including Touched By An Angel (1994-2003) in which she played the leading role of Tess.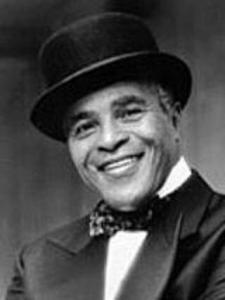 JON HENDRICKS, 96, on Nov. 22 in New York City. A member of Lambert, Hendricks & Ross, he was one of the originators of vocalese which put lyrics to well-known jazz instrumentals and turned them into vocal tours de force. A gifted vocal improviser, he took pieces recorded by people like Count Basie and Horace Silver, and using their titles as points of departure, created intricate narratives and tongue-in-cheek philosophical treatises that matched both the melody lines and serpentine contours of the instrumental solos, note-for-note and inflection-for-inflection. A notable example is his take on Ben Webster's tenor saxophone solo on Duke Ellington's original recording of "Cotton Tail." Jazz critic Leonard Feather called Hendricks the "Poet Laureate of Jazz," while TIME Magazine dubbed him the "James Joyce of Jive." He also taught at his alma mater, the University of Toledo.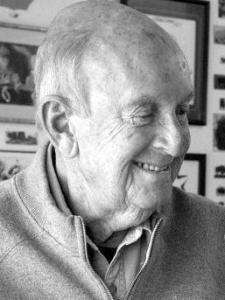 JOHN COATES, Jr., 79, on Nov. 22 in Scranton, PA. Phil Woods said "People don't know how good a pianist John Coates is." Coates attended the Mannes College of Music in New York City, toured with Charlie Ventura, performed on the Steve Allen TV Show, and recorded for Savoy Records. In the 1960s and 70s, he was an arranger and composer for Fred Waring who had settled in the Poconos where he set up a music publishing company. Coates also played regularly at the Deer Head Inn in Delaware Water Gap from the 1960s to 2010.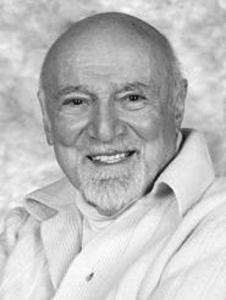 GEORGE AVAKIAN, 98, on Nov. 22 in New York City. One tribute on his passing stated, "The story of George Avakian is the story of jazz being awakened to itself and finding its proper place in the world." He was a record producer, artist manager, writer, educator and a major force in the expansion and development of the U.S. recording industry.
Born in Russia, he developed a love for jazz in his early teens listening to the Big Band remotes from around the country on radio at night. "It reminded me of the lively dance music and other folk music my parents had brought to America from Armenia."
As a 20-year-old student at Yale University in the late 1930s, he wrote to several record companies complaining that much of the great jazz was unavailable in record stores. He considered it a tragedy that Louis Armstrong's two recorded groups from the 1920s, the Hot Five and the Hot Seven, could only be heard on scratchy-sounding discs.
Decca Records was so impressed by his letter that it hired him to organize re-issues of valuable material. The first recording he produced was Chicago Jazz featuring Eddie Condon and the Chicago Gang (1940). The old Armstrong performances became widely known, which helped revive Armstrong's career. Years later, Avakian persuaded Armstrong to record Kurt Weill's "Mack the Knife," which became a major hit.
– Introduction of LP Records –
When the record companies adopted the long-playing LP discs, he saw how this innovation could benefit jazz. Great soloists were able for the first time to perform according to their talent rather than the demands of technology. Avakian supervised the release of Benny Goodman Live at Carnegie Hall 1938. When the Duke Ellington band hit a low period in the 1950s, Avakian supervised its appearance at the Newport Jazz Festival, which contributed to reviving the band's fortunes.
Avakian also produced Louis Armstrong Plays W.C. Handy, some of Dave Brubeck's most popular albums, and a great Sonny Rollins record, The Bridge. Under his direction, Columbia Record was the first major record company to record live performances of jazz and popular music. In 1954, he signed two of Columbia's jazz superstars: Miles Davis and Johnny Mathis. In 1962, he planned and accompanied Benny Goodman's landmark tour of Russia.
He had a feel for more than jazz. He introduced Édith Piaf to American record buyers and produced The Button-Down Mind of Bob Newhart, which made Newhart's reputation as a comedian. Before the record, Newhart was an accountant, and comedy was just a sideline. Avakian wrote for several jazz publications and taught one of the first academic jazz history courses at New York University (1948).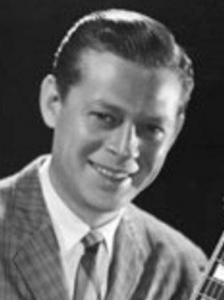 MUNDELL LOWE, 95, on Dec. 2 in San Diego. Considered one of the most sophisticated guitarists in jazz, he was known for his impeccable phrasing and carefully-considered choice of notes. He was a member of the Ray McKinley and Sauter-Finegan Orchestras early in his 70-year career and was the guitarist-arranger for NBC-TV's The Today Show (1948-65) during which time he mentored a young jazz pianist, Bill Evans. He moved to Los Angeles in 1965 where he had many movie and TV music credits. Over the years, his musical partners included Billie Holiday, Frank Sinatra, Charlie Parker, Benny Goodman, Mary Lou Williams, Johnnie Ray, Andre Previn and the Everly Brothers. Asked about his time with Goodman, he would joke: "Yeah, I worked with Benny five times—he fired me three times, and I quit twice." He was honored as the 2014 Jazz Legend by the San Diego Jazz Party at its annual gathering in Del Mar.
---
This is what our print edition feels like. If you want good news to read with your morning coffee, order a print subscription. You'll get full online access to our archives, web extras, and our next issue will arrive at your door. Online only access to all of our original material is also available! Support Hot Jazz Journalism- Subscribe
Subscription Options
---
Or get the Print Edition with Online Access. To get the print edition of The Syncopated Times use this Paypal link. After you pay you will be issued a coupon for free online access.