When Benny Goodman's sextet played, they could make almost anyone's heart beat a little faster. He was able to sustain an excitement with the innovation, precision, and top quality swing musicians playing great tunes, with task-master Goodman driving them to play their best. With this in mind, my anticipation grew high at learning Jonathan Stout's "The Grand Slam Sextet," with their focus on Benny Goodman's classic sextet of the late 1930s to the early '40s, was to be the featured band at the Valley Jazz Club in Canoga Park, California.
As the musicians filed onto the stage with their instruments, I could feel an excitement in my guessing who might have been their original counterparts: Geoff Nudell, clarinet (for Benny Goodman); Craig Fundyga, vibraphone (Lionel Hampton); Chris Dawson, piano (Teddy Wilson); Josh Collazo, drums (Gene Krupa); Wally Hersom, bass (John Kirby); and Jonathan Stout, leader and electric guitar, (then still novel to swing bands when Goodman recruited Charlie Christian to play). This band's vocalist and co-leader was Hilary Alexander (for Peggy Lee). When The Grand Slam Sextet opened their concert with Benny Goodman's 1939 version of "Flying Home," I knew I was in the right place.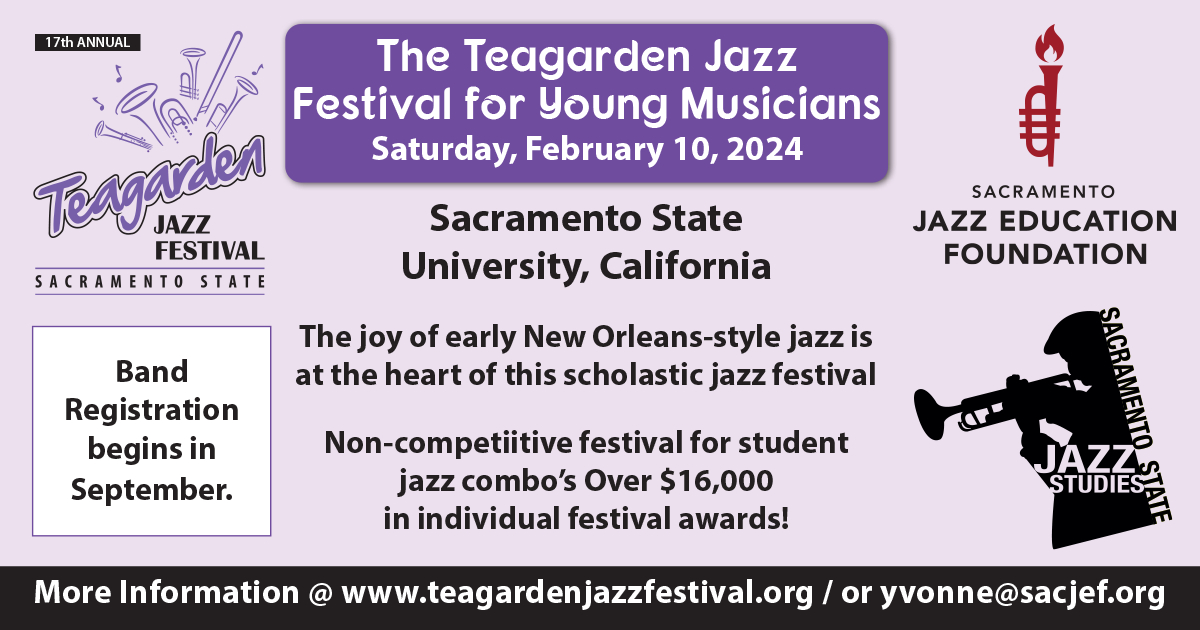 The instrumentals were precise and driving, a simultaneous challenge and amusement for the swing dancers in a sports-like aerobic activity (and amazingly satisfying fun), while being entertainment for those watching. Early in the program, Goodman's 1941 version of "Air Mail Special" had some in the audience standing with approval at their seats for what leader Stout called a "knuckle-buster" for his musicians. "Pick-A-Rib" was another fast-paced number with the vibes featured and given a workout. But many of the classic Goodman tunes played were slower, with emphasis on their inherent beauty, as "Moon Glow," "Rose Room" (featuring clarinet), and, a bit more uptempo, "Limehouse Blues."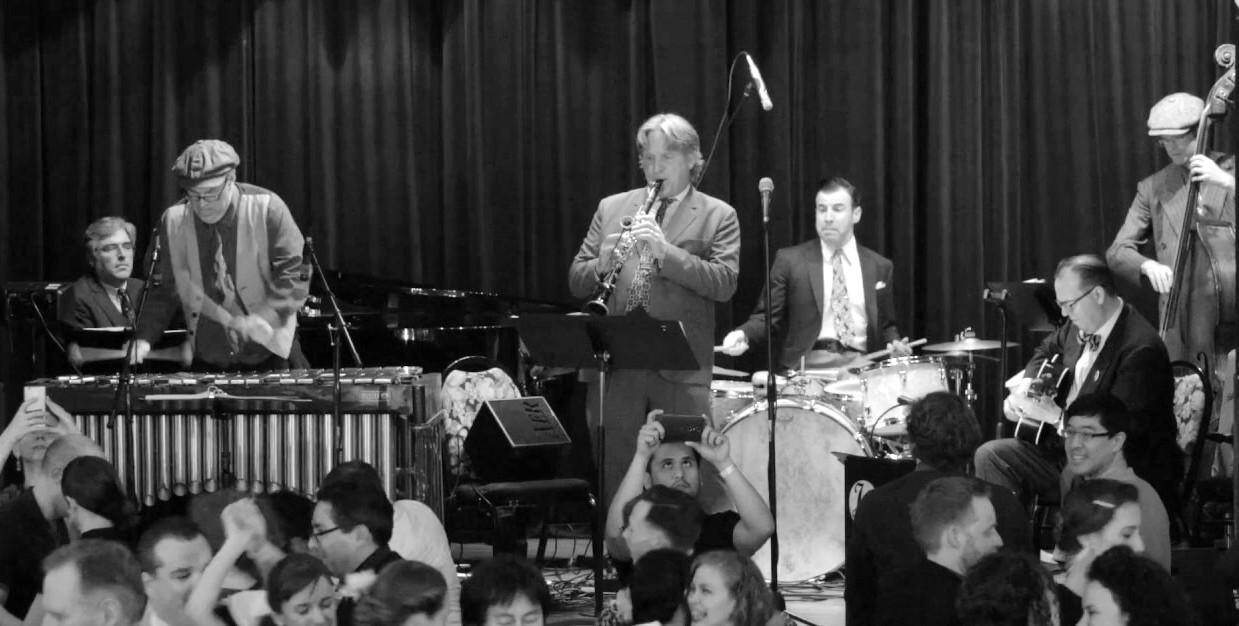 Hilary Alexander's vocal of "Sunny Side of the Street" was tailored after Peggy Lee's 1941 rendition, as was her "Why Don't You Do Right," which was recorded the following year. Alexander later also sang "Did You Mean It?" (which Ella Fitzgerald recorded with BG in 1936) and "Goody Goody," (originally sung by Helen Ward). My favorite vocal was "Bei Mir Bist Du Schöen," a selection which brought the Andrews Sisters to first national attention with their 1937 Decca version: a Yiddish tune they made swing as they sang it in both English and Yiddish. This innocent tale of a man's admiration of a special woman's beauty caught America's fancy beyond anyone's expectations.
The Grand Slam Sextet have the skills, dedication, and drive to play true to the originals. This is not a weak nostalgia band, their renditions were stimulating, feel-good music that raised your spirits and made you want to move with it. The sold-out performance brought out a number of swing dancers of varying abilities and skills, but the high enthusiasm for this band's swing was unanimous. Certainly nostalgia was part of it, starting with Benny Goodman's historic success at the Palomar Ballroom in Los Angeles on August 21, 1935—considered by some the official beginning of the Swing Era. But mostly, what The Grand Slam Sextet had to offer musically, the remarkable artistry and energy of the musicians, was the standout reason for the large attendance and smiles all around. I'm still smiling!