The Syncopatin' Seven was a later version of 
The Syncopatin' Five
. They got their start playing dance music in hotels in Florida. Most of the band members were from Ohio and Indiana and they returned North and played gigs there until the winter when they returned to Florida and played in Georgia. In 1922 saxophonist Ray Stillson and the then unknown cornet player 
Red Nichols
 joined the band bringing the number of Syncopating Five to seven.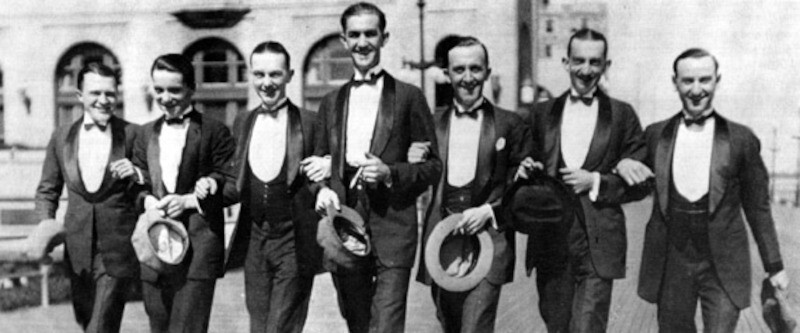 They jokingly billed themselves as the The Syncopating Five and their Orchestra, and recorded under the more logical name of The Syncopating Seven. The band went north to Chicago where Red Nichols first encountered Bix Beiderbecke's cornet playing while Bix sat in with the Friars Society Orchestra. After this Nichols started to model his playing after Bix's style. The Syncopating Seven played Florida again in the winter and then landed a prestigious gig at the Ambassador Hotel in Atlantic City, where Paul Whiteman rose to fame. They felt they needed a classier image and changed the band's name to the Royal Palm Orchestra. The band was a flop and they hightailed it back to Indiana where the group broke up soon afterwards.

Title

Recording Date

Recording Location

Company

Chicago


(Fred Fisher)

11-22-1922
Richmond, Indiana
Gennett
un-numbered


11235-C

Strutting At The Strutter's Ball
11-22-1922
Richmond, Indiana
Gennett
un-numbered


11236-C

Toot-Toot-Tootsie (Goo' Bye)


(Gus Kahn / Ernie Erdman / Dan Russo )

11-22-1922
Richmond, Indiana
Gennett
un-numbered


11237

| | |
| --- | --- |
| Artist | Instrument |
| Chuck Campbell | Trombone |
| Gilbert Dutton | Clarinet |
| Herb Hayworth | Banjo |
| Red Nichols | Cornet |
| Dusty Rhoades | Drums |
| Ray Stillson | C-Melody Saxophone |
| Russell Stubbs | Piano |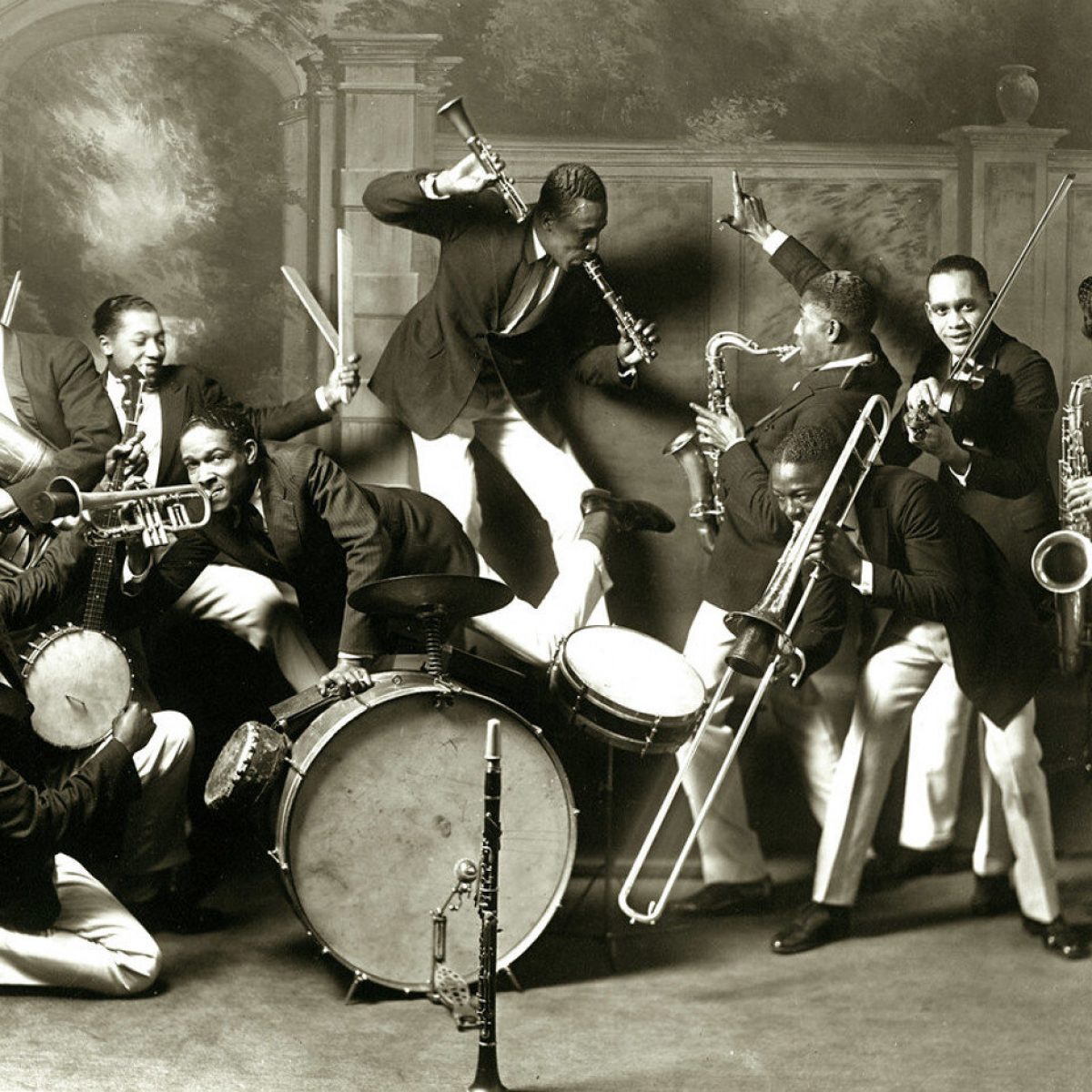 Redhotjazz.com was a pioneering website during the "Information wants to be Free" era of the 1990s. In that spirit we are recovering the lost data from the now defunct site and sharing it with you.
Most of the music in the archive is in the form of MP3s hosted on Archive.org or the French servers of Jazz-on-line.com where this music is all in the public domain.
Files unavailable from those sources we host ourselves. They were made from original 78 RPM records in the hands of private collectors in the 1990s who contributed to the original redhotjazz.com. They were hosted as .ra files originally and we have converted them into the more modern MP3 format. They are of inferior quality to what is available commercially and are intended for reference purposes only. In some cases a Real Audio (.ra) file from Archive.org will download. Don't be scared! Those files will play in many music programs, but not Windows Media Player.