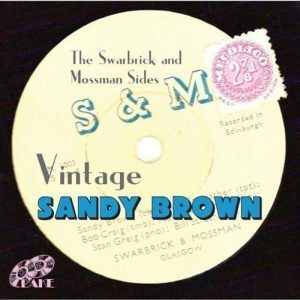 Since its formation in 1984 as a subsidiary of Fellside Recordings, Lake Records has compiled and released a large assortment of high-quality traditional jazz with an emphasis on the British jazz scene. Their extensive catalog includes early sessions acquired from other companies along with newer recordings in the classic style. While British trad jazz was at the height of its popularity in the early 1960s with such names as the three B's (Chris Barber, Kenny Ball, and Acker Bilk) making the pop charts before the rise of the Beatles, valuable early jazz sessions were recorded in England back during the late 1940s/early '50s, including the music on these two sets.
Clarinetist Sandy Brown (1929-75) was born in India to Scottish parents although he grew up in Scotland. He started on clarinet when he was 12 and in 1949 formed a notable band with trumpeter Al Fairweather. His earliest studio recordings from 1949-52 comprise most of Vintage Sandy Brown. More than half of the repertoire is drawn from King Oliver's Creole Jazz Band and Louis Armstrong's Hot Five and, on the earliest titles, Brown sounds like a duplicate of the great Johnny Dodds.
In fact, with Fairweather hinting at early Louis Armstrong, King Oliver, and occasionally Bunk Johnson and the primitive recording quality (originally made for the S&M label), which often sounds as if it were acoustic rather than electric, many of these performances could pass for unissued sessions circa 1926-27.
The first four titles, which have Fairweather and Brown joined by a rhythm section, are particularly stirring. The next eight numbers have Bob Craig contributing a gutbucket trombone style that falls halfway between Kid Ory and Honore Dutrey. While the rhythm section is unimaginative (with the metronomic banjo sometimes too high in the mix), the performances will delight fans of 1920s jazz.
The remainder of the CD has a variety of odds and ends including three titles with Alex Welsh on cornet and the closing "Weary Brown," a solo piano feature that shows that Sandy Brown was a talented stride pianist too. In later years, Brown would make many other recordings, developing his own musical personality within early jazz, but these Dodds sound-alikes are consistently fascinating and well worth discovering.
Vintage Sandy Brown (Lake 313, 24 selections, TT = 77:32) www.fellside.com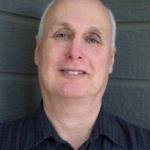 Since 1975 Scott Yanow has been a regular reviewer of albums in many jazz styles. He has written for many jazz and arts magazines, including JazzTimes, Jazziz, Down Beat, Cadence, CODA, and the Los Angeles Jazz Scene, and was the jazz editor for Record Review. He has written an in-depth biography on Dizzy Gillespie for AllMusic.com. He has authored 11 books on jazz, over 900 liner notes for CDs and over 20,000 reviews of jazz recordings.
Yanow was a contributor to and co-editor of the third edition of the All Music Guide to Jazz. He continues to write for Downbeat, Jazziz, the Los Angeles Jazz Scene, the Jazz Rag, the New York City Jazz Record and other publications.