Banjo Hall of Famer Cynthia Sayer and veteran vocalist René Marie will perform when Jack Kleinsinger's Highlights In Jazz, continues its 45th season at 8 p.m. Thursday, April 6, at the Tribeca Performing Arts Center Borough of Manhattan Community College, 199 Chambers St., in New York City, with a special Women In Jazz program.
Featuring the festive multi-dimensional music of Cynthia Sayer and her Joyride Band with clarinetist Adrian Cunningham and the innovative vocal stylings of René Marie, the concert will also showcase International Women in Jazz Youth in Action Award-winning pianist Leonieke Scheuble.
Sayer will be making her third appearance at Highlights In Jazz, New York's longest-running jazz concert series. Her aptly named Joyride Band features clarinetist Adrian Cunningham, bassist Mike Weatherly, and drummer/washboard percussionist Larry Eagle. Sayer, whose scheduled February Highlights In Jazz concert appearance was snowed out, fills the program slot left open by the recent passing of legendary pianist/vocalist Barbara Carroll.
Sayer first rose to international prominence as a founding member of Woody Allen's New Orleans Jazz Band. She has been praised in the New York Times for her "drive and virtuosity," and by pianist Dick Hyman for her shows that "takes us into places where you'd never expect the banjo to be admitted."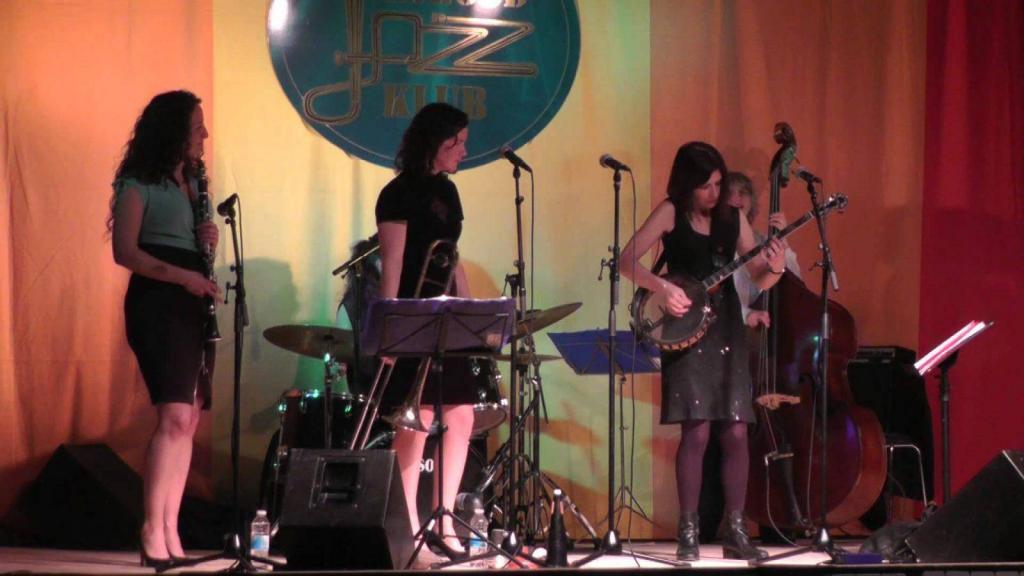 Joining Sayer on the bill will be Grammy-nominated vocalist/composer René Marie. In a span of two decades, 11 recordings and countless stage performances, she has cemented her reputation as not only a singer, but also as a composer, arranger, theatrical performer and teacher. Rooted in jazz traditions laid down by Ella Fitzgerald, Dinah Washington and others, she borrows elements of folk, R&B and even classical and country to create a captivating hybrid style.
Marie will be accompanied by her longstanding trio of pianist John Chin, bassist Elias Bailey, and drummer Quentin Baxter.* Also making her Highlights In Jazz debut will be the gifted young pianist Leonieke Scheuble the 2013 International Women in Jazz Youth in Action Award Winner. Leonieke (pronounced "Lay-o-NEE-ka") started to play piano sometime after being inspired by Ray, the movie based on the life of Ray Charles. Without any prior musical training, she began to spend great lengths of time at the piano creating songs that were rhythmically interesting and compositionally balanced. At age 7 she began formal studies with noted jazz teacher Steve Ash.
In 2014 motivated by her jazz drumming father Nick Scheubleshe released her first CD, Debut, recorded at the legendary Rudy Van Gelder studios. In 2015 she was nameed "Best Up and Coming Young Artist" at the annual Hot House Magazine Fan Award Ceremony at The Metropolitan Room in New York City.
The 45th season of Highlights In Jazz concludes on May 4, with The Joe Bushkin Centennial concert, feting the acclaimed pianist/composer with an all-star revue featuring Wycliffe Gordon, Warren Vaché, Harry Allen, Eric Comstock, Ted Rosenthal, Spike Wilner, Steve Johns, Nicki Parrott, and John Colianni, under the musical direction of Bob Merrill.
Tickets cost $50/general, $45/students; (212) 220-1460; Tickets.Tribecapac.org.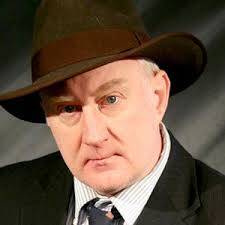 Russ Tarby is based in Syracuse NY and has written about jazz for The Syncopated Times, The Syracuse New Times, The Jazz Appreciation Society of Syracuse (JASS) JazzFax Newsletter, and several other publications.