Dan Barrett's excellent article "Thoughts on the South Frisco Jazz Band" (TST, February, 2023) is a vivid description of the South Frisco's sound and the atmosphere of the band's home base—the Pizza Palace in Huntington Beach.
As Dan wrote, the South Frisco Jazz Band was a great influence on the musical careers of many young musicians in Southern California—including me. But in addition, the band also introduced me to a new style of music: New Orleans Jazz.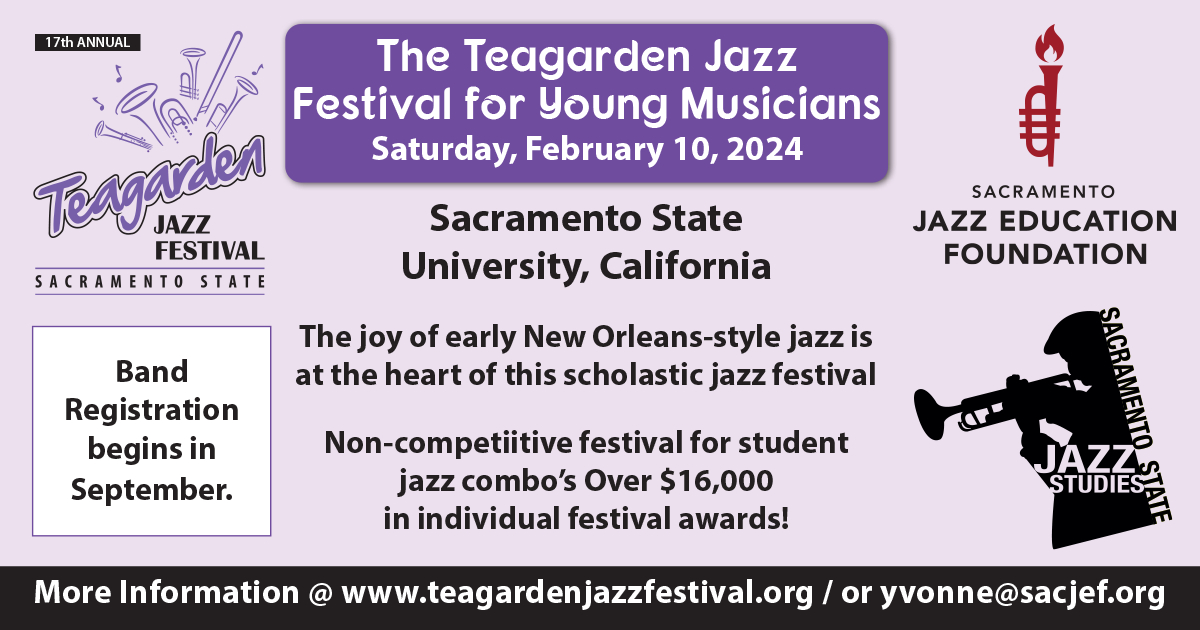 Before describing that initial exposure, a bit of backtracking is in order…In San Diego during the 1960s, there was little live jazz to be heard. Most jazz bands played in bars, and the California Alcoholic Beverage Control Board was anything but lenient regarding the concept of minors being allowed into an establishment where food was not served alongside the booze. There were only a couple of venues in San Diego where live jazz could be heard. Both were bars, where no food was available. On a birthday excursion to family-friendly Disneyland, I heard the Firehouse Five Plus Two live and instantly became a fan. Luckily, my parents thoroughly enjoyed the music and they were willing to make the trek to Anaheim on many more occasions.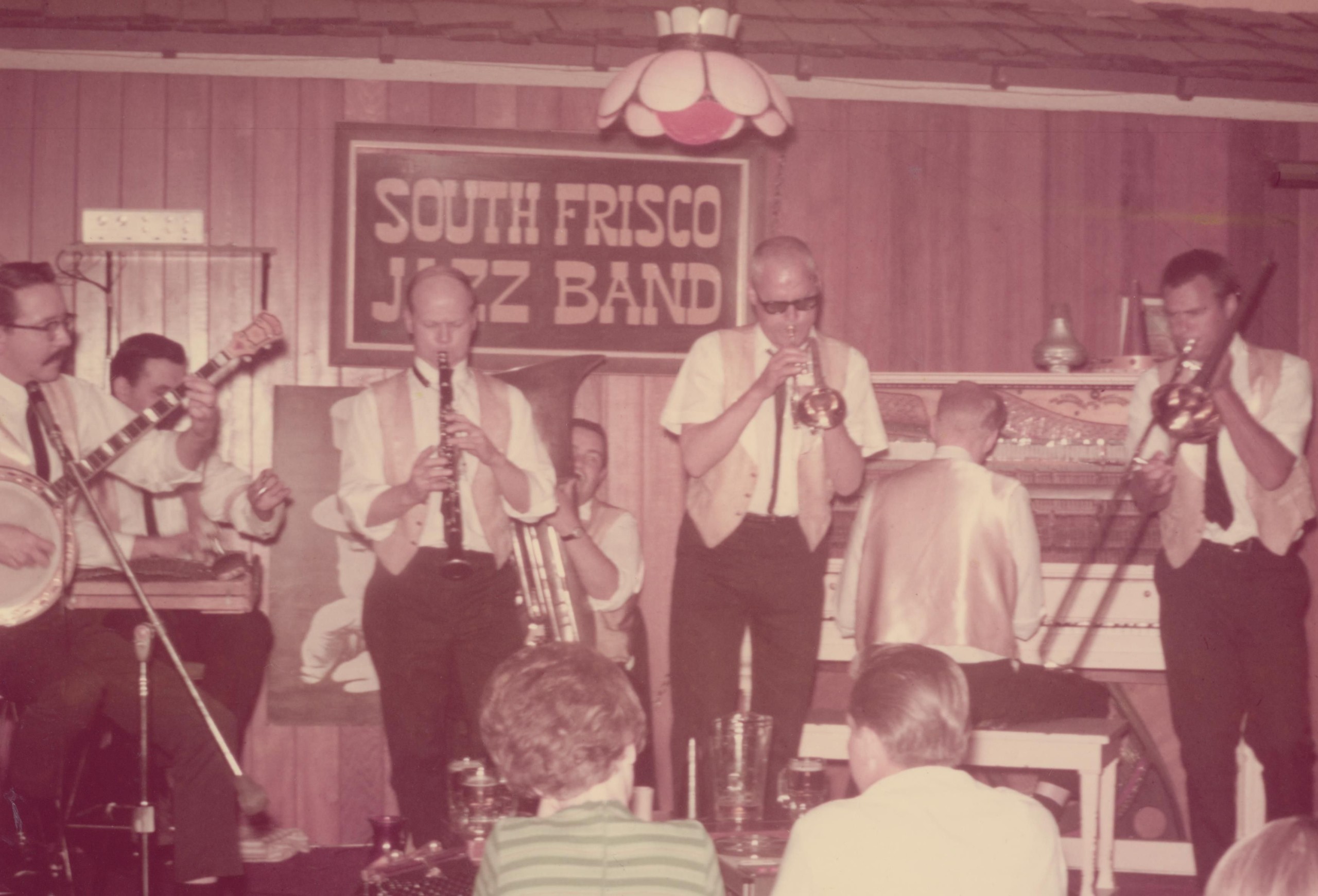 We attended "Dixieland at Disneyland" several times between 1964 and 1970. Looking back, I wish I had gone to hear the bands led by Doc Souchon, Sweet Emma Barrett and Sharkey Bonano—among others—but I was most interested in listening to the Firehouse Five. As I noted in my previous article (TST, December, 2022), Kid Ory and Johnny St. Cyr made a huge impression on me at the 1965 festival. But shortly after that, a schoolmate played a Lu Watters record for me and that set my course for the next several years.
One of my mid-1960s Christmas presents was the Riverside History of Classic Jazz LP set. Naturally, I liked the Revival sides by Watters, Bob Helm, and the Dixieland Rhythm Kings. But partially because of the low-fi sound, I failed to appreciate most of the "classic" sides. (One notable exception: Jelly Roll Morton's recording of "The Pearls," which turned me into a Morton zealot!)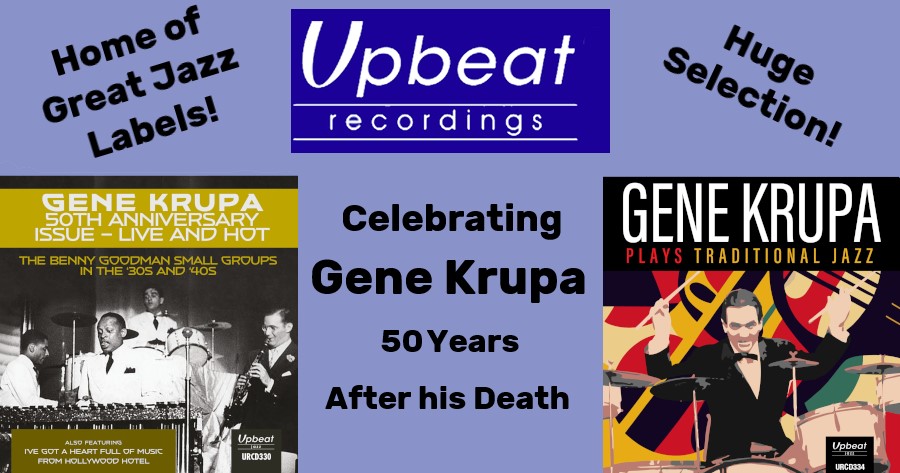 Around this time, during a visit to Disneyland to hear the Firehouse Five, I was chatting with George Probert during an intermission. George said "Here, man. I want you to read this" and handed me a publication called "The Jazzologist." The magazine, edited and published by Bill Bacin, included listings and reviews of all the active bands in Southern California and the venues where they performed. On the back cover, there was an advertisement for the "South Frisco Jazz Band" appearing Friday and Saturday nights at the Pizza Palace in Huntington Beach. Inside, there was a review of a concert by the band that mentioned several of the songs they played, including "Emperor Norton's Hunch" and "Richard M. Jones Blues." At the time I was familiar with both of those songs via the recordings by Lu Watters' Yerba Buena Jazz Band. Hearing them played by a live band would be an incredible experience. My parents thought it sounded like a good idea, so we drove to Huntington Beach to hear the SFJB.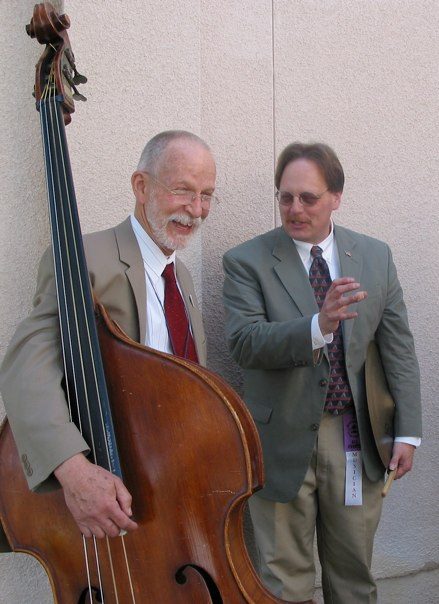 The music we heard at the Pizza Palace on our first trip was outstanding. And the individual musicians were kind enough to forfeit their intermissions to talk about their music with me. That night I met leader Vince Saunders, trumpeter Al Crowne, clarinetist Mike Baird, trombonist Frank Demond, pianist Ron Ortmann, tubist Bob Rann, and washboardist Bob Raggio. On a subsequent visit to the Pizza Palace, I discovered that Bob Raggio worked daytimes at Ray Avery's Rare Records in Pasadena. After mentioning several out-of-print traditional jazz records I was searching for, Bob promised to drop me a postcard if any of them turned up at Ray Avery's. I also mentioned that I hoped to hear Dick Shooshan in person sometime (after enjoying his piano work on Ted Shafer's Jelly Roll Jazz Band LPs). Shortly thereafter, Bob enclosed a note with one of the rare LPs I purchased: "Dear Hal: Next weekend, Shoosh will be on piano with the South Frisco band. Also, Papa Ray Ronnei will be on cornet. I think this will be a very special night of music and you and your folks might want to hear it." Of course, we did!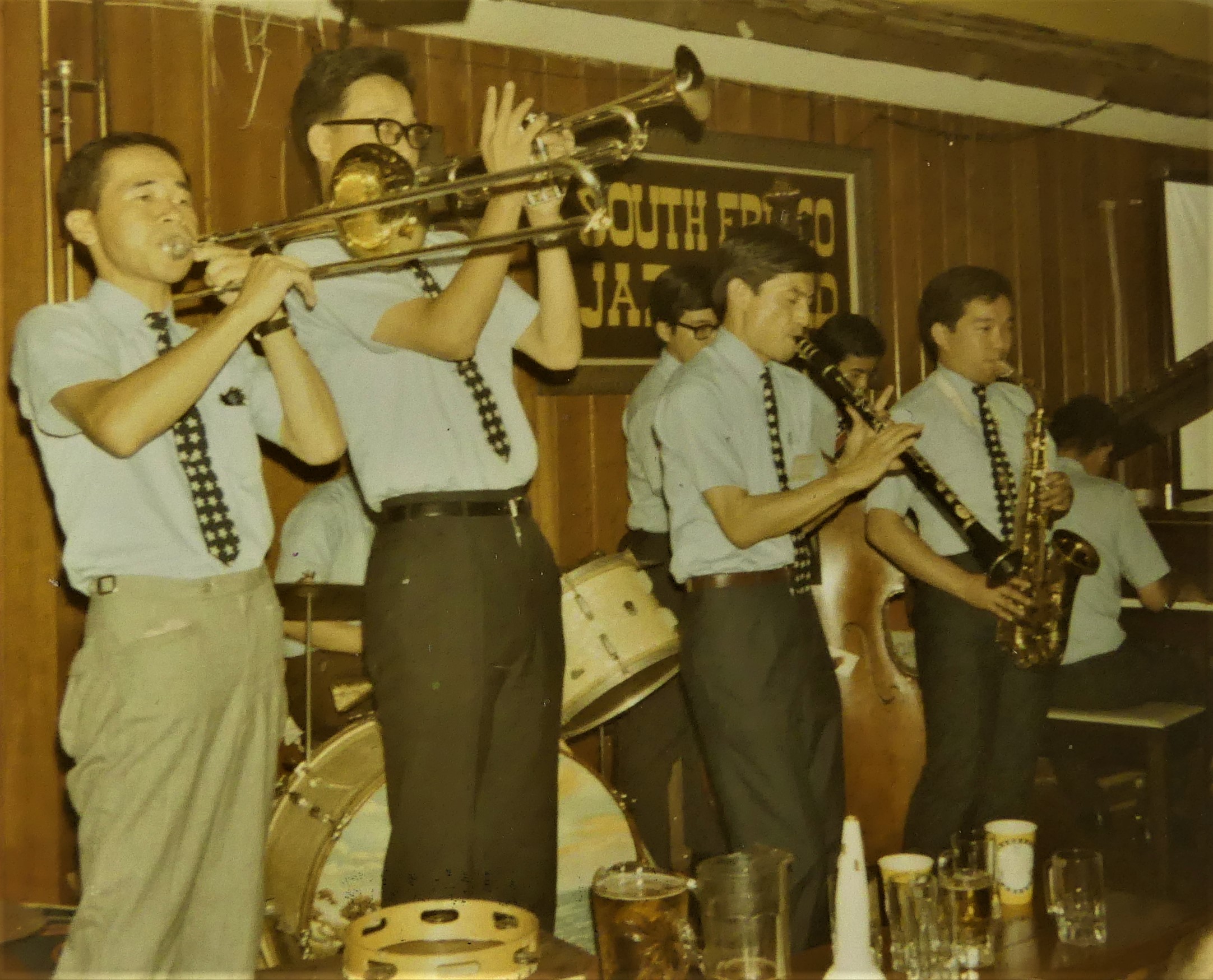 We walked into the restaurant just a minute before Vince kicked off the first tune: "You Always Hurt the One You Love." I had never heard it played as a jazz song. Within a few bars, we all noticed a big difference in the band's sound: In place of the tuba, there was a tall young man with muttonchops and rimless glasses playing string bass. I had heard records and even a couple of live bands with bass instead of tuba, but none of them had this kind of BIG sound, power, and driving rhythm that was coming off the bandstand. After a couple of songs, Vince announced that Mike Fay was on string bass. I made a mental note to watch for recordings and live performances where he would be part of a band!
There were many other elements to absorb: Ray Ronnei's peppery, syncopated cornet playing; Dick Shooshan's barrelhouse interpretation of Jelly Roll Morton's piano sound; Frank Demond's shouting trombone (even more enthusiastic than usual) and Mike Baird's soulful clarinet, which blended perfectly with the other horns. Vince on banjo played more 4/4 and Bob on washboard played a little harder, in keeping with the different feel of the band.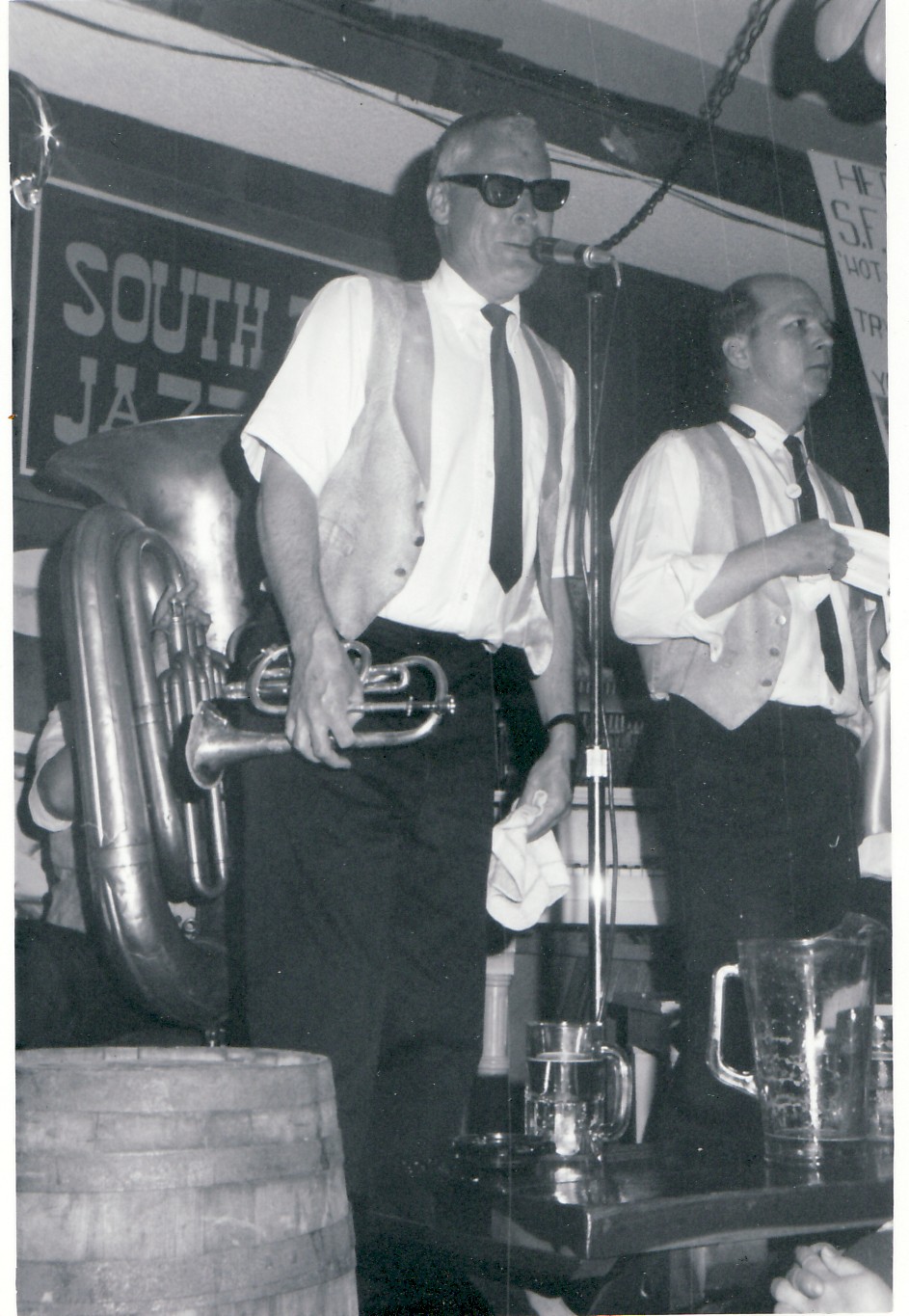 Besides the different sound of the band, the repertoire that night included all kinds of songs I had never heard of, much less heard: "Bogalusa Strut," "Corrine, Corrina," "Salutation March," "Blue Bells, Goodbye," "Far Away Blues" and "Big Chief Battle Axe" were just a few of the unfamiliar numbers. And Ray Ronnei's half sang/half talked on "Go Back Where You Stayed Last Night," "Ugly Chile" and "I'm A Little Blackbird" in his distinctive high-pitched voice.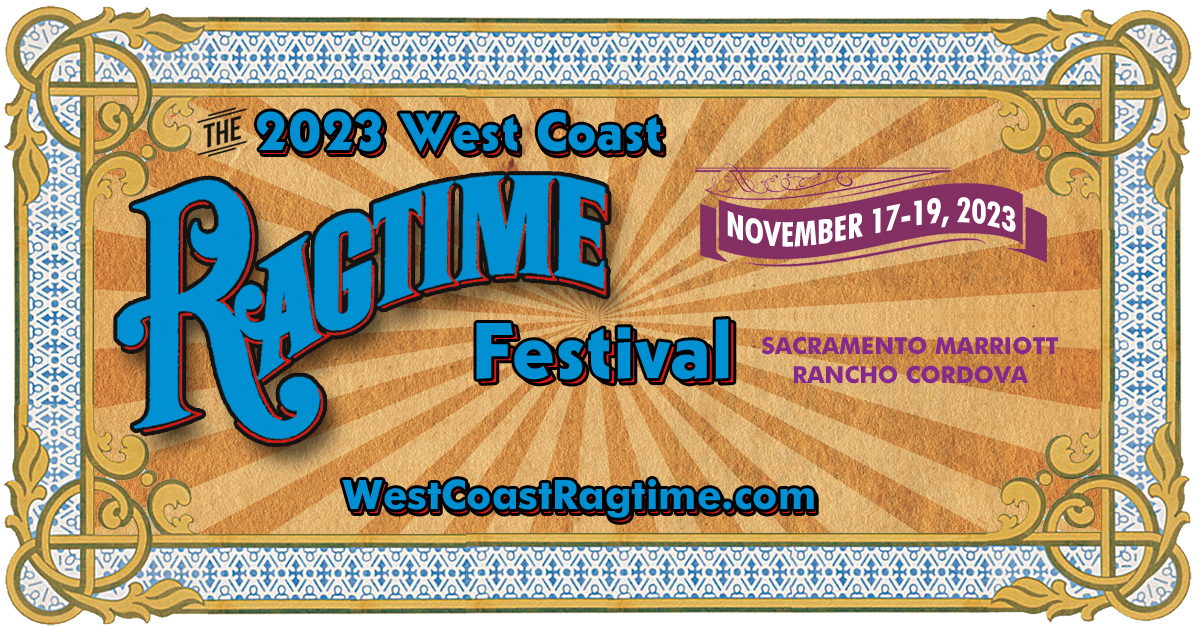 During the evening, Vince's announcements mentioned Bunk Johnson and George Lewis. I had read those names on Good Time Jazz liner notes, as important musicians in the New Orleans style. When Vince finally mentioned "New Orleans," the light bulb came on: This was New Orleans style jazz. And I was sold on it!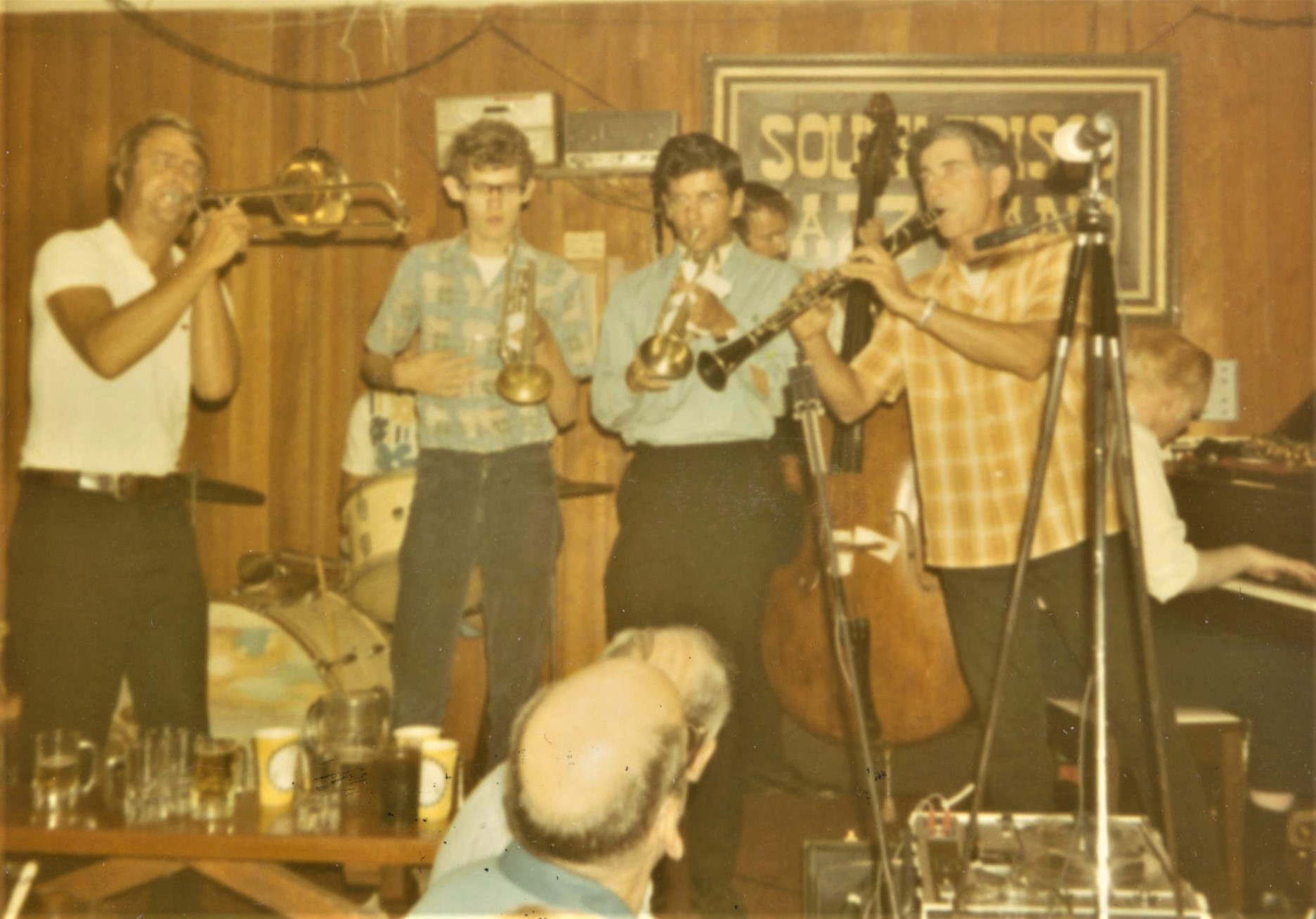 Hearing that style in person for the first time really opened my eyes (and ears). I began to look for records by Bunk Johnson and George Lewis. I pulled out the Kid Ory LP which had been given to me as a gift and listened closely. I also bought the Epitaph LPs by the El Dorado Jazz Band and related groups that included Ray Ronnei, Frank Demond, Dick Shooshan and of course Mike Fay. Ray Ronnei's playing led to an appreciation of Freddie Keppard, Papa Mutt Carey, Abbie Brunies, and DeDe Pierce. Frank Demond's trombone work opened my ears to the sounds of "Big Jim" Robinson. Mike Baird's sound on the clarinet inspired me to seek out the recordings of Johnny Dodds. Hearing the Jelly Roll Morton piano style live in a band setting led me to the recordings of Don Ewell with Bunk Johnson and George Lewis and Bob Greene in a variety of bands. Mike Fay told me that his idol was "Slow Drag" Pavageau, so I was eager to hear him on record too.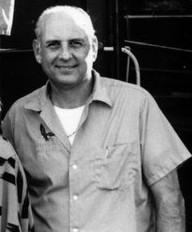 About a year after the "Night in New Orleans," we went to the Pizza Palace to celebrate my Birthday. (Bob Raggio had once again tipped me off that Papa Ray and Shoosh would be in the band that night). I was delighted when the band played "Happy Birthday" for me, but that paled in comparison to the versions of "One Sweet Letter From You," "Cakewalking Babies From Home" and another new song—to me, anyway—"Flat Foot." I will never forget the sound of the band that night, with the New Orleans style front line blowing over the powerhouse rhythm section, with Bob Rann back on tuba. Subsequently, three more numbers played by the "Papa Ray" edition of the South Frisco Jazz Band became favorites: "Here Comes The Hot Tamale Man," "Messin' Around" (the one by Doc Cook and Johnny St. Cyr) and Mike Baird's rag-like "Bolsa Chica Strut."
Later, there were other "New Orleans nights" at the Pizza Palace. Former Kid Ory trumpet man Andrew Blakeney played with the band for quite a spell. His sound was totally different from Ray Ronnei's, but unmistakably grounded in New Orleans. Another occasion was in 1971, when the New Orleans Rascals of Osaka, Japan played a special one-night performance during one of their U.S. tours. The Rascals' approach to jazz was heavily influenced by the American Music recordings by Bunk Johnson and George Lewis. Their pianist at the time, Satoshi Adachi, was a disciple of Bob Greene—so there was plenty of Jelly Roll Morton style in the solos and the ensembles too. In keeping with the "New Orleans" theme, Vince Saunders assembled a version of the South Frisco Jazz Band that included Dan Barrett and Bryan Shaw, cornets; Frank Demond, trombone; Tom Sharpsteen, clarinet; Ron Ortmann, piano; Mike Fay, string bass; and Lee Wedberg, drums. Both bands complimented each other and the audience at the Pizza Palace were treated to some memorable performances.
Also in 1971, Vince and Bob Rann took a weekend off from the Pizza Palace to attend a Can-Am race. Cornetist Al Crowne was left in charge of the South Frisco band for the weekend. Washboardist Bob Raggio was in Pittsburgh, playing at the "Stolen Base" club with Ernie Carson, so Al asked me to play drums. I was thrilled to play Friday and Saturday nights with the band, which also included Mike Fay on string bass and Vic Loring on banjo. It was my first opportunity to play the same repertoire I heard back in 1967, plus numbers such as "Maryland, My Maryland." When Al Crowne told my dad that my drumming was reminiscent of Baby Dodds', I couldn't ask for anything more.
I am eternally grateful to Bob Raggio for alerting me to that "very special night of music" and to Vince Saunders, Ray Ronnei, Frank Demond, Mike Baird, Dick Shooshan, and Mike Fay for nurturing my interest in New Orleans Jazz.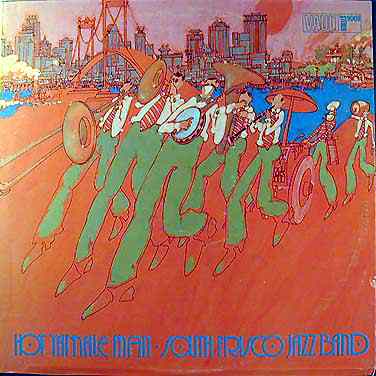 NOTE
The South Frisco Jazz Band, with Papa Ray Ronnei on cornet, recorded an album called Here Comes The Hot Tamale Man for the Vault label in 1968. In 2011, the Essential Media Group reissued the album on CD. Ted Shafer's Merry Makers label also released a CD of live performances by the SFJB and Papa Ray—originally recorded by clarinetist Ron Going at the Pizza Palace in 1968. Both of these recordings should be available online from Amazon.com, Discogs.com, CDandLP.com, and eBay.