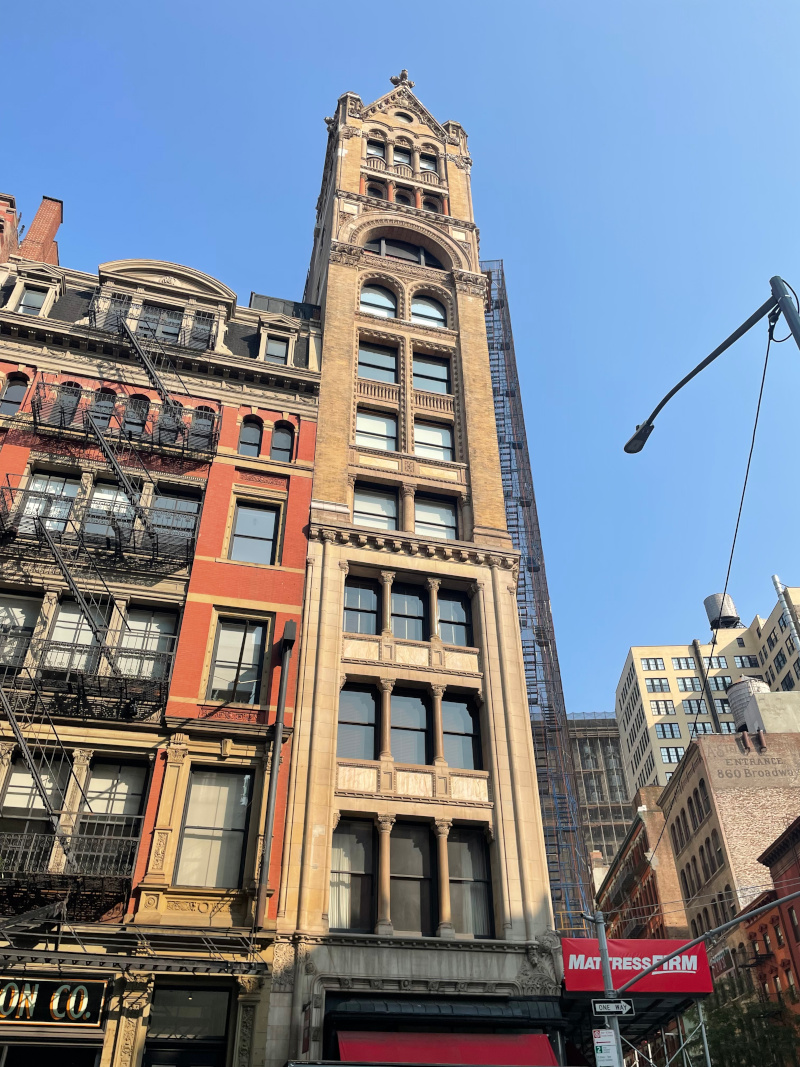 If you are a collector of early shellac disc records and cylinders, you'll likely know that there is an awful lot of history in New York City in this regard. Recently I took a trip there and explored a few more curious and historically important recording places. The most notable of these places was the McIntyre Building. Never could I have expected the unbridled fear and wonderment that visiting a historic building could cause.
The most obvious location in NYC to visit as a record collector is the recently landmarked block of Tin Pan Alley. After much campaigning and fundraising, the historic block just off of west 28th street and Broadway was officially preserved by the city of New York.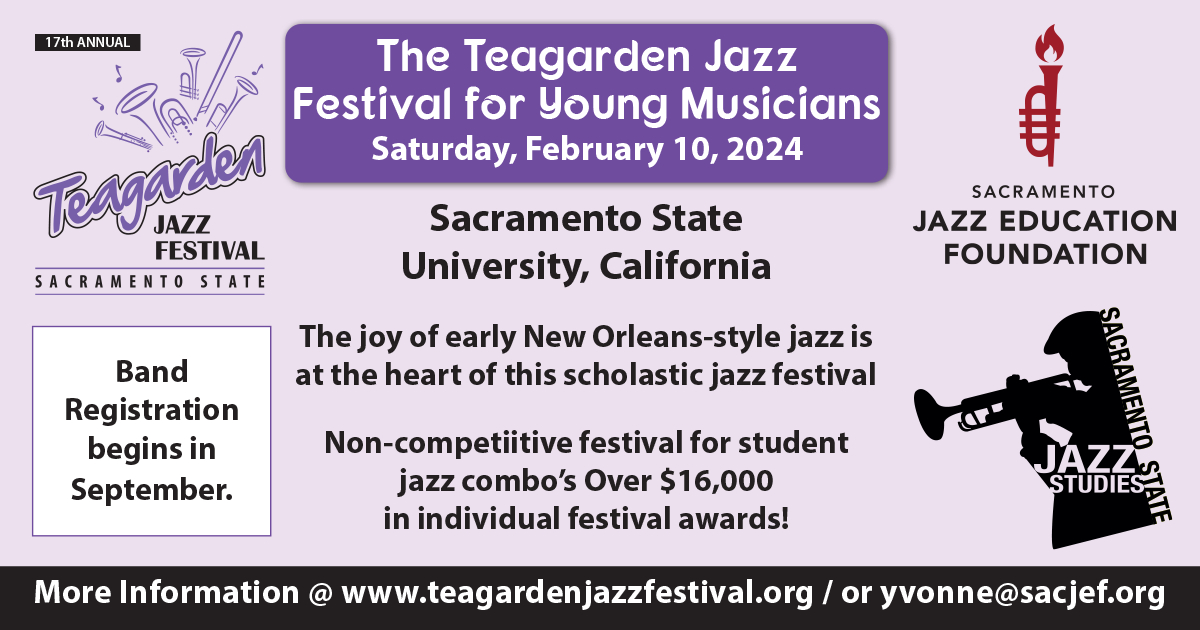 It would seem inevitable that one should take the subway to the location, as you'll get off at the 28th Street station, and just like that you're in the middle of it. It is no secret that this block was famous from the 1890s onward for music publishers, but it also was well known for the vices it held. In addition to the more expected prostitution and drugs to be found here, one of New York's most famous Turkish bathouses was right on this block. It shouldn't come as a surprise that this bathhouse was frequented by most of the queer songwriters and performers who worked on this block and the next. So no matter your poison, all of it could be picked here. Several police reports from 1900 and 1901 survive regarding the amount of prostitutes that hung around at 28th and 6th avenue.
Every one of the addresses on the block were at one time music publishers. Just to name a few, Witmark, Helf and Hager, Irving Berlin, Charles Harris, and many others set up shop here at one time or another. All of these buildings have curiously period aspects to them, some having more original foundations than others. Original stairs, stenciled ceilings, radiators, and one even has the original inside mailboxes that would have once been filled with manuscripts. They are a must see for any historian coming to New York.
If you walk up one block on Broadway, another famous address still remains, to some extent. This is 1155 Broadway. Starting at the end of 1896, this building was the extravagant headquarters and recording lab of the Columbia phonograph company. Once illuminated by thousands of hot electric lights, this four-story building was quite a spectacle in its day. During the day they would make the records on the top floor, and in the evenings they would invite the public to watch and hear the miracle of the phonograph and its performers.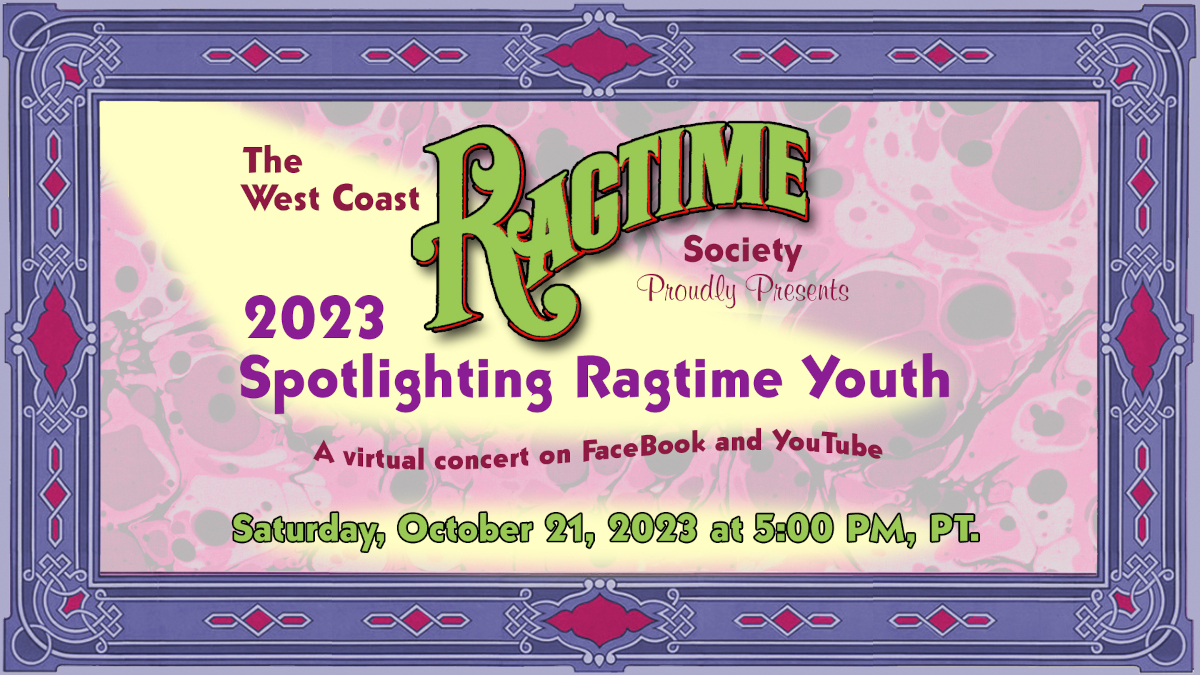 After Columbia moved out around 1905, the building became one of the first kinetoscope parlors in the United States, and strangely enough, this part of the building's history seems to be more well known, as the folks at the front desk were aware of this fact. This building has an unfortunate recent history however.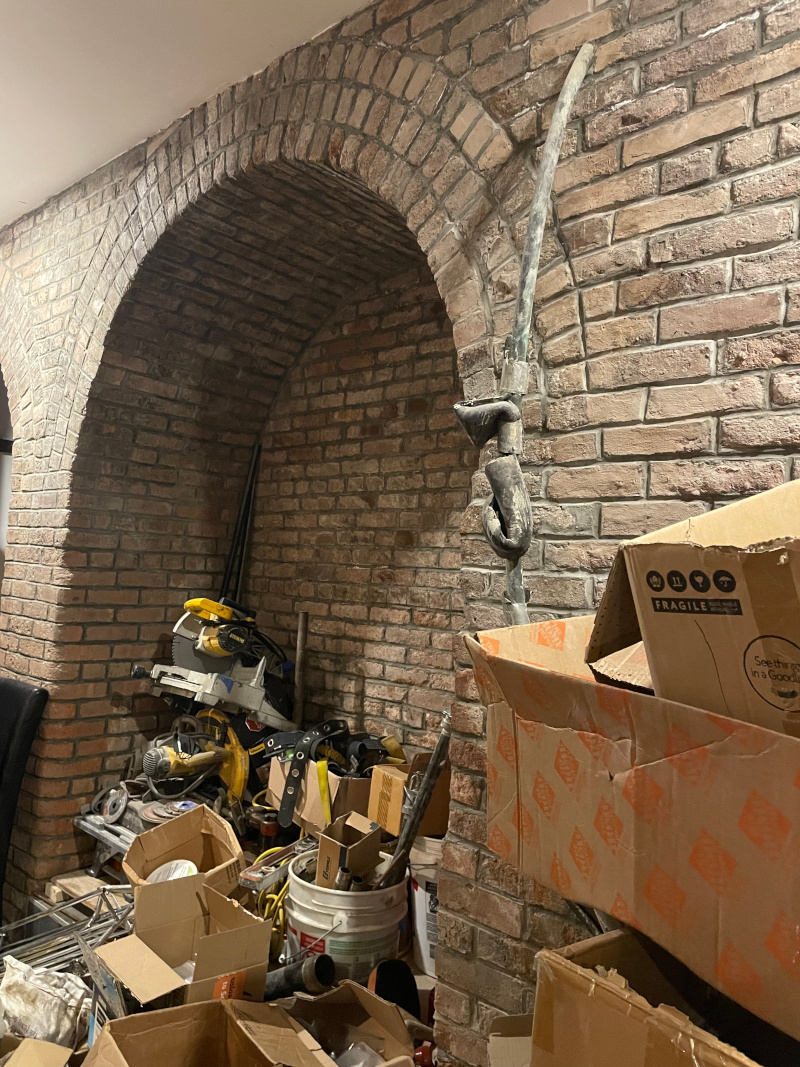 This time, a friend and I decided that perhaps the closest we could get to seeing into the true old atmosphere of 1155 was to get access to the basement. The building today is a hotel, so little of its phonograph past remains. The morning after inquiring about the basement, we met with the manager, Mr. Walker. He said that no person had asked for such a request before us, but that he was perfectly keen on allowing us to see what little of the basement remains. He took us down a stairwell and through a door. The basement was very cluttered and floored with modern material, but he had before mentioned there was a single unpainted wall. It was a wall, but one of the most interesting walls I had ever put my hand on. It is a faded brick wall with vaulted designs. It also had little spaces under the vaulting, perhaps used for copying records. The main purpose of the basement when Columbia was there was to copy records. Before major mass production of records, all of the commercial copying would have been done in this room.
If only we had the opportunity to peer beneath the modern flooring to see what was once there. This is one of the few situations where talking walls would be very helpful. Mr. Walker did tell us that the part of the building currently being renovated (what was once the main part of the exhibition hall) will likely be a restaurant. How funny would it be to have some drinks and meals named in honor of those Columbia folks.
Later on this trip we learned from a long time collector that the building was torn up from the inside before it could be landmarked or preserved. This is why there is very little of its past left. By the early 1980s, the building still looked reminiscent of the days when dozens of musicians and singers worked their talents within it, but by the end of that decade the building looked very different, as it was and still is a prime piece of property. Only the bones of the building remain, and that one aged wall, hopefully not to be painted over anytime soon.
As exciting as it was to touch the one wall of the old Columbia building, nothing was quite as exciting as 874 Broadway. Just a few blocks down from 1155, another two famous recording labs set up shop. First, Emile Berliner's National Gramophone Company moved into their first larger office there in 1897, just as they were beginning to mass produce their disc records. Later the Universal Talking machine company, better known as Zon-O-Phone, took Berliner's place there. This building, while less known for its phonograph past, remains remarkably intact. This address was and is still known as the MacIntyre building, originally built in 1892, it was very stylish and imposing in its day. At 10 floors, it stood tall over many of the buildings that surrounded it.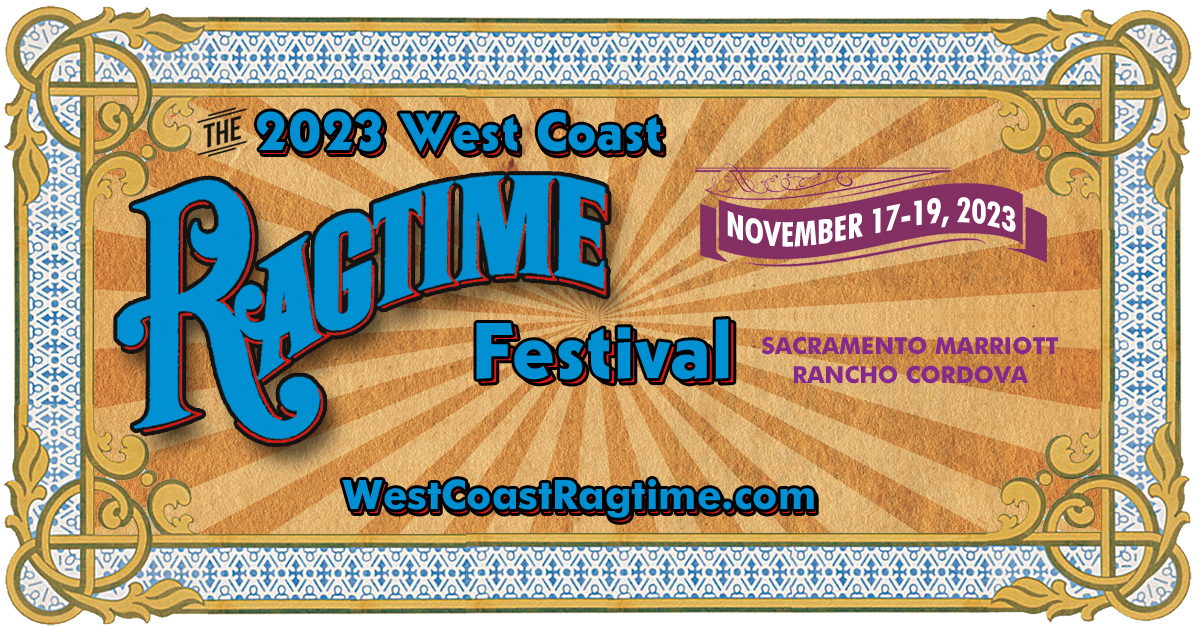 In contrast to 1155 broadway, the MacIntyre building was landmarked in the 1970s, so it has remained untouched since its life of housing Berliner and Zon-O-Phone. This made the inside of the building remarkable around every corner and behind every door. We eventually got in behind a few construction workers, after marveling at the mosaic floors and tin ceiling. Once we got in, it did not disappoint.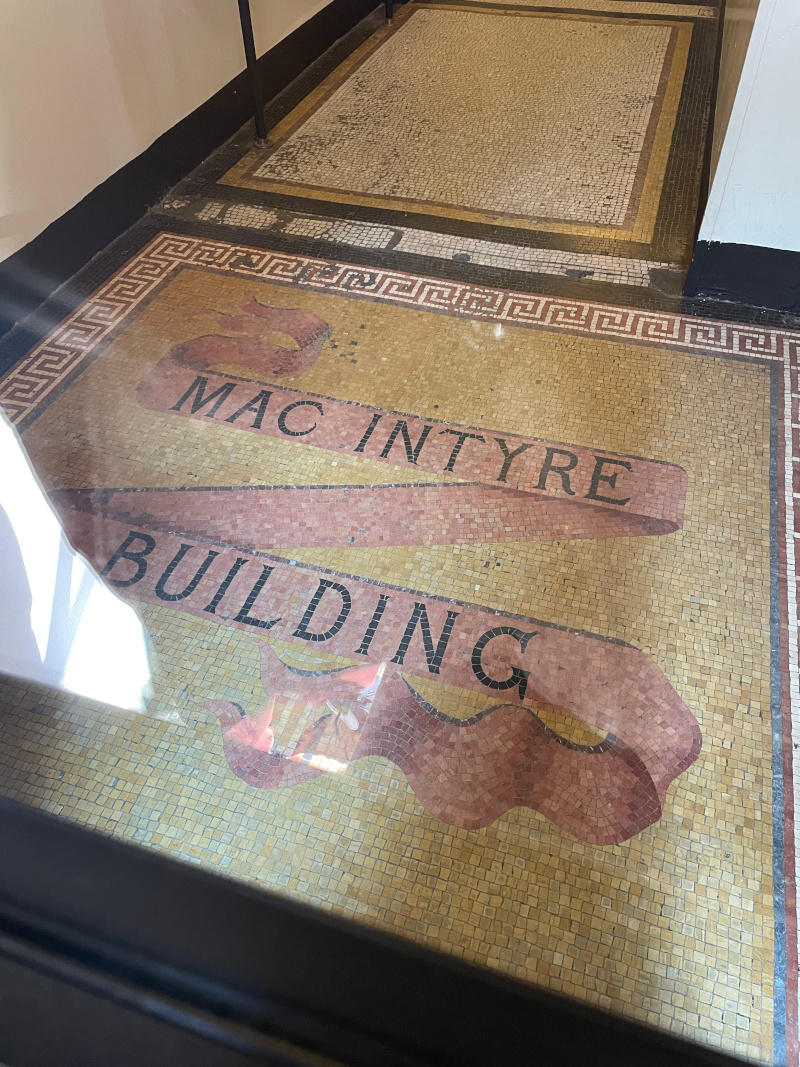 The moment we opened the big metal door, there were elegantly preserved marble stairs, with a few distinct steps worn down in very specific areas. Next to it is a large mailbox, obviously appropriate to the period. Each floor landing is decorated with stylish mosaics, and all the iron rails look untouched. The stairs are very steep and winding, a little disorienting and tiring to trek, but worth it. Once we got to the fourth floor, we opened up a door to a hallway where it seemed that the wood floors were entirely original, clearly untouched since the 1900s. Unfortunately, it is not known which floor of the building housed Berliner and Zon-O-Phone, but there is a chance that this floor might have been the one, as there was a small side closet that had a sign marked "Gentlemen." On another floor there was an aged trunk, but unfortunately nothing of note inside. Each floor and door we opened seemed to have another period aspect about it. We climbed to the very top, but unfortunately did not get to see the view, which surely would be as magnificent as the interior.
It was overwhelming to be going up and down these stairs, ones that perhaps every popular recording artist scuffed against to make their mark on disc records. Just to name a few who certainly added to the slight indents of the stairs, Arthur Pryor, all of Sousa's band, Len Spencer, Justin Ring, Fred Hager, Emilio De Gogorza, Frank P. Banta, Arthur Collins, Cal Stewart, George W. Johnson, Cousins and DeMoss, Marie McNeil, Vess L. Ossman, Victor Herbert, S. H. Dudley, and everyone else who worked for Berliner and Zon-O-Phone. Just as with 1155, if only those walls could tell us all of what they witnessed. All the history seemed to haunt us as we made our way down the stairs to the lobby, but just before opening the door, it occurred to us that we had missed one thing. As we were going up the floors, we found another stairwell with bright red rails that led to what looked like the basement area.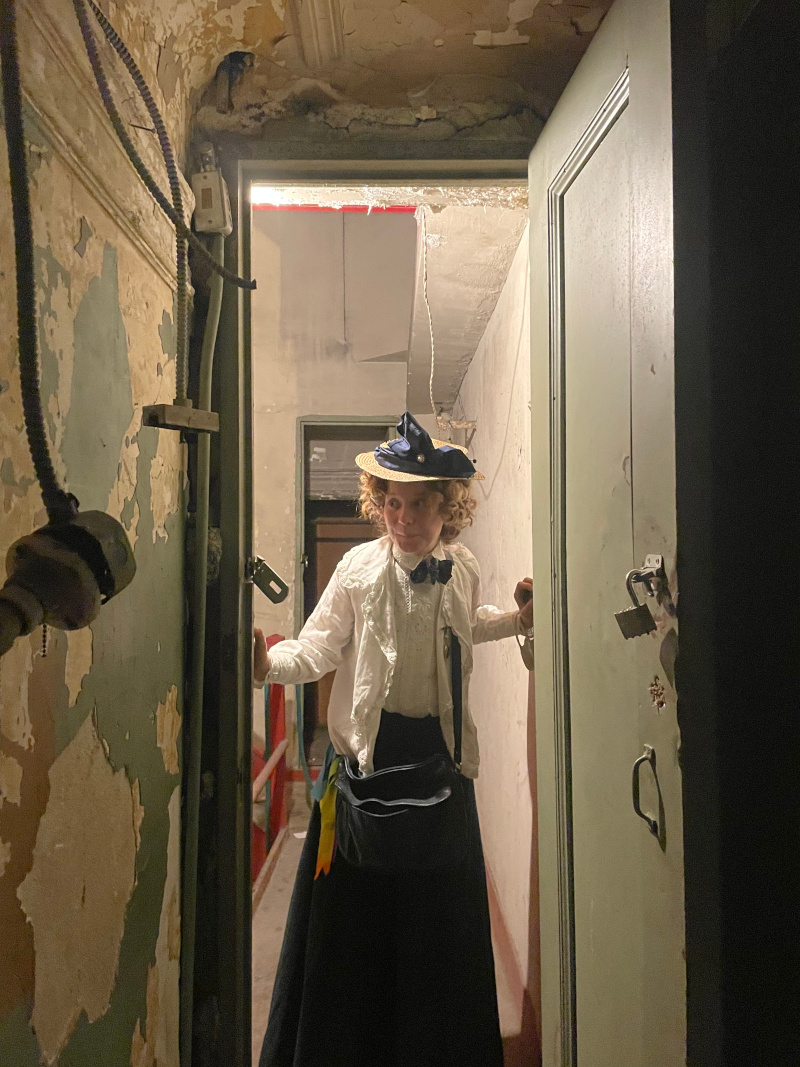 This stairwell was what will stick with me forever. The dark green-gray walls, red rails, and the bright scent of dozens of camphor balls scattered all over the floors. It almost looked like the beginning of a horror film, and as we went down two flights, I have never been so legitimately frightened. One of the landings had two very old doors on either side, painted an old faded teal green. The first one we opened had an ancient padlock on it and opened to what was certainly the creepiest closet I have ever seen. While very intimidating, it was entirely original, with an old rail, paint peeling everywhere, 120 years of dust, an unstable floor, and as we shone our flashlights, there was a little metal thing on the floor. We tried our best not to screech for joy as we literally found something in the former building of an acoustic recording lab. Without a beat, I put the thing in my purse after brushing off all the dust.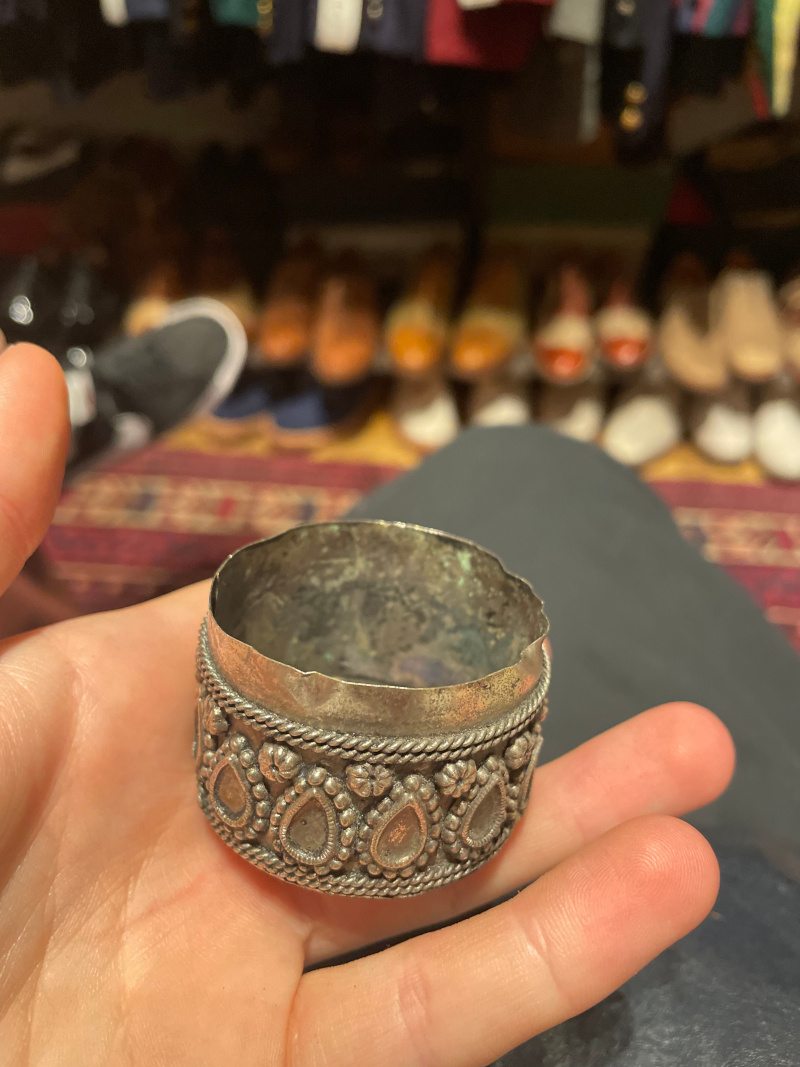 The other closet was more of a larger storage area, with one of the walls redone, but the floor was intact, and the ceilings were peeling all over. I was far too frightened to even put both of my feet into either of these abandoned closets. After putting one foot in the smaller one, and feeling the uneven floor, I refused to take the risk. Finding the mysterious metal thing became a piece of fascination for the rest of the trip. Even a month after picking it up, no one is certain what it is, but it is some kind of snuff or trinket tin.
If you are a record collector going to New York, these locations are well worth your time to visit, if you can be lucky enough to get into them. There are other notable locations we visited, such as the famous acoustic Okeh recording lab, but none were quite as exciting as the MacIntyre building. As great as all this was, I do believe I caught a pretty bad cold (not COVID) from all the old scrounging, but never have I been so proud to fight through a sickness. Sometimes passionate historians must take a beating for the things they love. So do us all a favor and call 1155 Broadway to get a Tin Pan Alley-themed menu for their new restaurant!