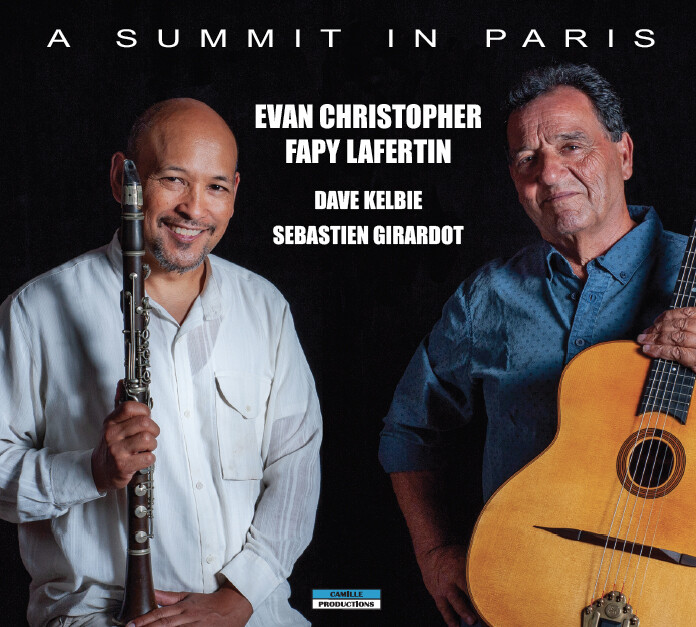 A major New Orleans-style clarinetist since the early 1990s, Evan Christopher has often teamed up with Django Reinhardt-inspired guitarists, most notably David Blenkhorn and Dave Kelbie (plus bassist Sebastien Girardot) in his quartet Django A La Creole. While that group recorded three albums and ran its course by 2013, Christopher has not lost interest in the Bechet meets Django concept.
A Summit In Paris is a reunion of Django A La Creole with one major difference. The legendary Fapy Lafertin is in Blenkhorn's former spot and is listed as co-leader. Lafertin's playing starting in the mid-1970s predated the popularization of the Gypsy Swing style and decades later he is still one of the most impressive guitarists in the field; not as much for his speed and impressive technique but for the understanding and soulful feeling that he brings to the music.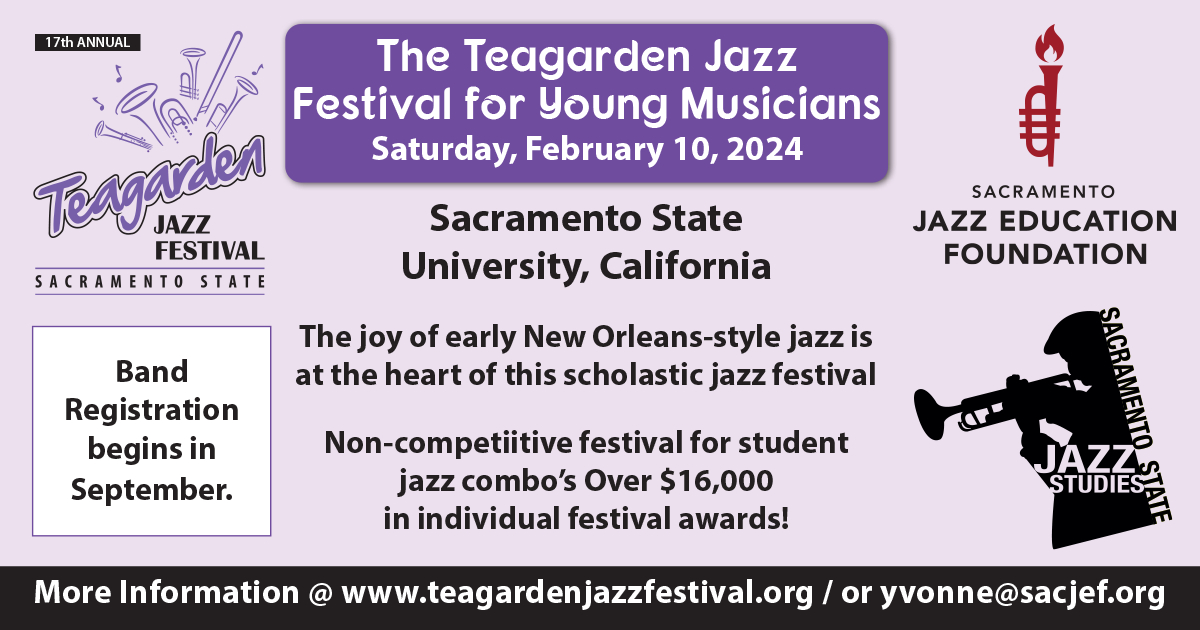 This CD featuring the quartet performing songs by Reinhardt, Bechet, Louis Armstrong ("Swing That Music"), a handful of standards (including "After You're Gone"), and a few originals that fit well into the tradition. Christopher plays in his own musical personality (not trying to copy Bechet) and Lafertin has long been creative within the swing idiom. With Kelbie and Girardot swinging throughout in support, this is a delightful outing that is full of joy.
A Summit In Paris
(Camille Productions 72019, 13 selections, TT = 62:19)
www.camille-productions.com or on lejazzetal.com