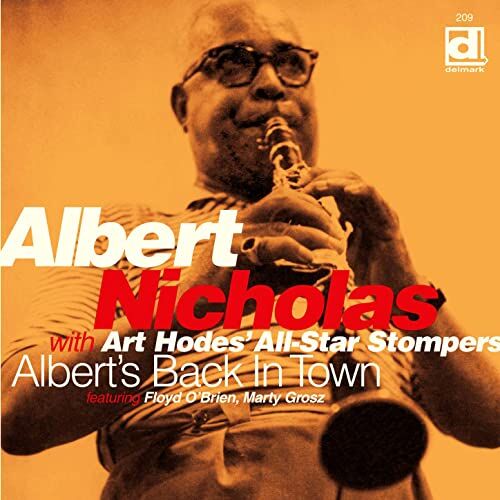 Albert Nicholas (1900-73) was a masterful New Orleans clarinetist with his own distinctive sound. After gaining experience playing in New Orleans, he was part of King Oliver's band in Chicago during 1925-27, was a key soloist in Luis Russell's group during 1929-33, and worked and recorded with Louis Armstrong, Jelly Roll Morton, Bunk Johnson, Kid Ory and Ralph Sutton among others. In 1953 he permanently moved to France which cut short his fame in the U.S. but gave him an opportunity to work steadily throughout the remainder of his life.
Nicholas made a few visits back to the US, including in 1959 when he recorded Albert's Back In Town. This excellent Dixieland set teams his clarinet with the underrated but talented trumpeter Nappy Trottier, trombonist Floyd O'Brien, pianist Art Hodes, guitarist Marty Grosz, Mike Walbridge on tuba, and drummer Fred Kohlman.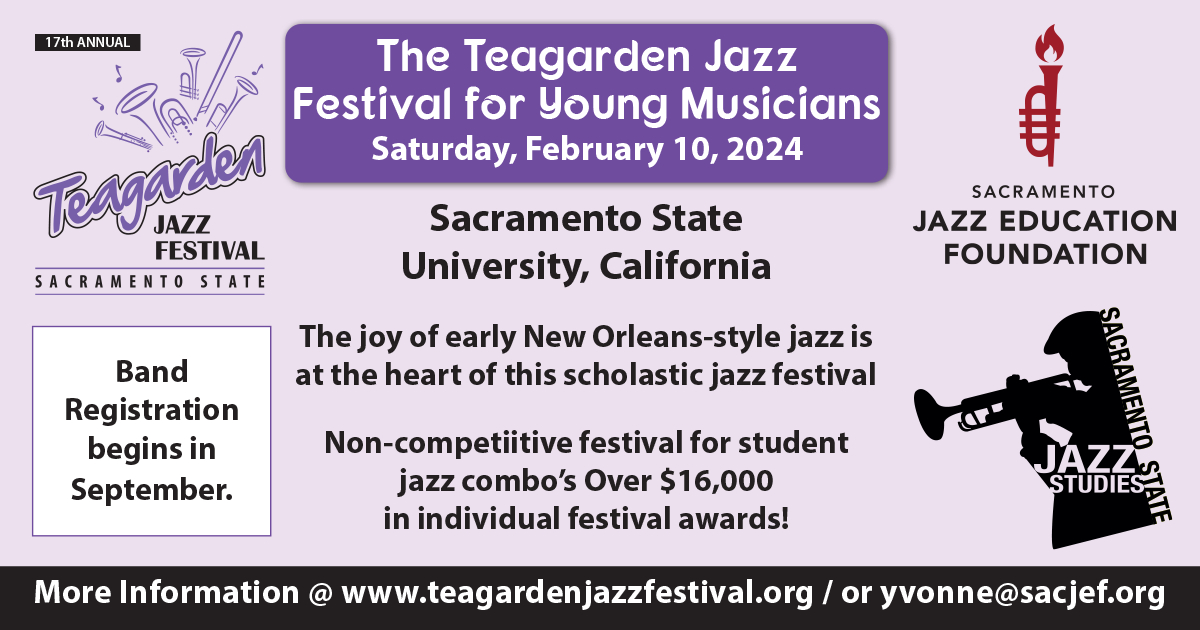 The original nine-song program (which includes an atmospheric "Farewell Blues," the always-hot "Fidgety Feet," "Creole Love Call," "Runnin' Wild," and "That's A Plenty") is augmented by a previously unissued "Sobbin' Blues" and five alternate takes. Having tuba instead of bass was a bit unusual for these musicians but Walbridge proves to be quite fluent and lightly swinging. Trottier, O'Brien, and Hodes make the most of their solo space while Nicholas is the main star.
The music is mostly pretty hot with Albert Nicholas heard throughout in top form, making this a fine introduction to his playing.
Albert's Back In Town
(Delmark DE-209, 15 selections, TT = 61:38)
www.delmark.com