It was a short-term musical partnership but it helped to launch several major careers in the British trad jazz movement. Trombonist Chris Barber (1930-2021) had started out as a bassist before switching instruments, led amateur bands for a few years, and in 1952 formed a group that included clarinetist Monty Sunshine, banjoist-singer Lonnie Donegan, bassist Jim Bray, drummer Ron Browden, and trumpeter Pat Halcox. Halcox hesitated about turning professional. He decided against traveling with the group to Copenhagen, preferring to study to become a research chemist, and dropped out of the group in 1953. Ken Colyer soon became the band's trumpeter and leader.
Ken Colyer (1928-88) already had plenty of experience and a love for New Orleans jazz, working with the Crane River Jazz Band and the Christie Brothers Stompers. While serving in the Merchant Marines, he went AWOL in Mobile, Alabama, heading straight to New Orleans where he played with local legends including the George Lewis band. He was offered the job of playing trumpet with Lewis but was soon caught by the authorities and deported back to England. With Halcox's departure, Colyer took over Barber's group which became Ken Colyer's Jazzmen.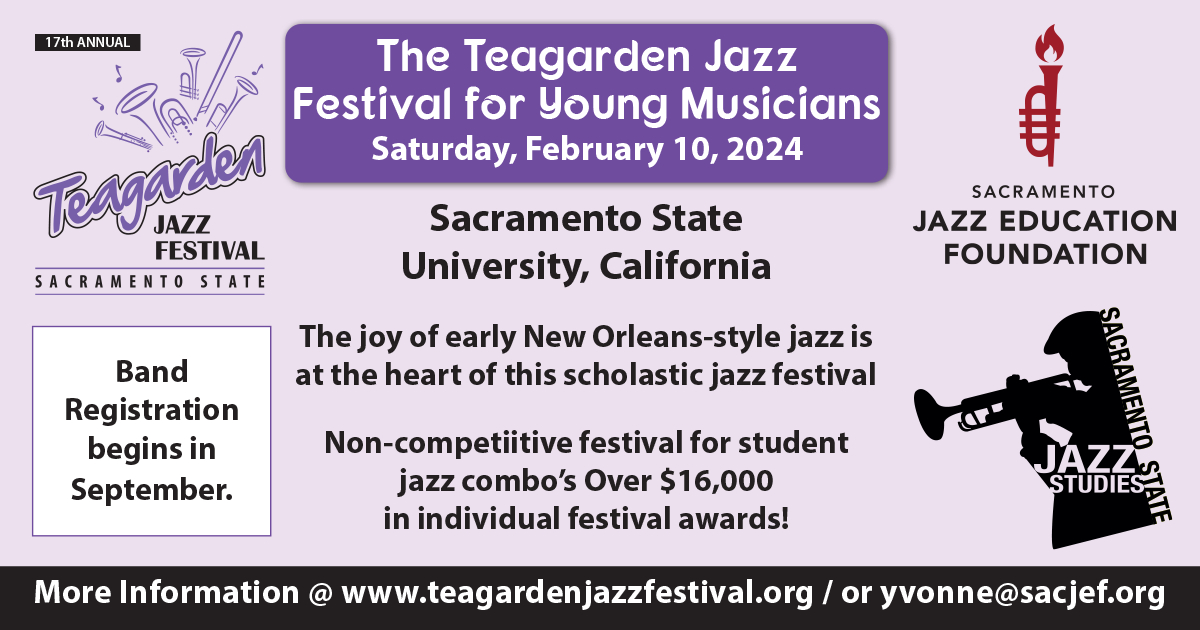 The band lasted a year, recording for Storyville and Decca. Colyer and Barber had different ideas over how they wanted the group to evolve. The trumpeter was mostly interested in the revival jazz of Bunk Johnson and George Lewis, wanting to play ensemble-oriented music in which the emotions expressed by the musicians were most important. Barber, on the other hand, wanted a consistent production with few missteps. He was open to a wider variety of music than Colyer, wanting to expand the group into 1920s jazz, Duke Ellington songs, swing, and blues while always performing some New Orleans jazz. They both agreed on the importance of the pioneering skiffle group taken from the band that featured guitarist-singer Lonnie Donegan performing traditional folk songs with Barber switching to bass and Colyer playing rhythm guitar. But otherwise their musical differences caused friction and resulted in the trumpeter leaving the band and going out on his own in May 1954.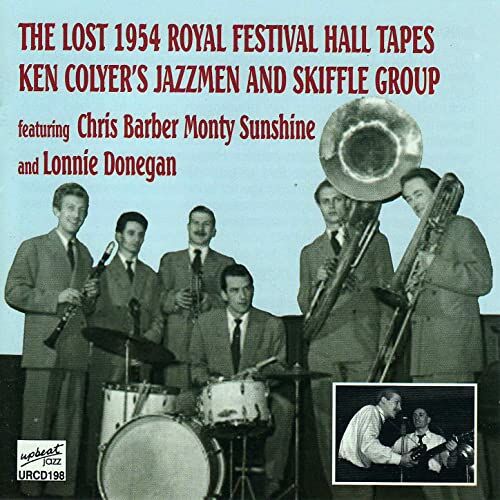 The Lost 1954 Royal Festival Hall Tapes has the last documented performances of the Colyer-Barber group before their breakup. From April 18, 1954, there is no hint of the conflict in these joyous sets of music. Sounding more like Colyer's band than Barber's, the main solo star is actually clarinetist Monty Sunshine whose assertive and colorful playing is fun to hear. On such numbers as "Put On Your Old Gray Bonnet," "At A Georgia Camp Meeting," "Black And Tan Fantasy," and "Easter Parade," one hears this group at its best. In addition, there are four numbers (including "This Train" and "Good Morning Blues") from the soon-to-be influential skiffle combo and one guest spot apiece for altoist Bruce Turner (from Humphrey Lyttelton's band) and pianist Johnny Parker.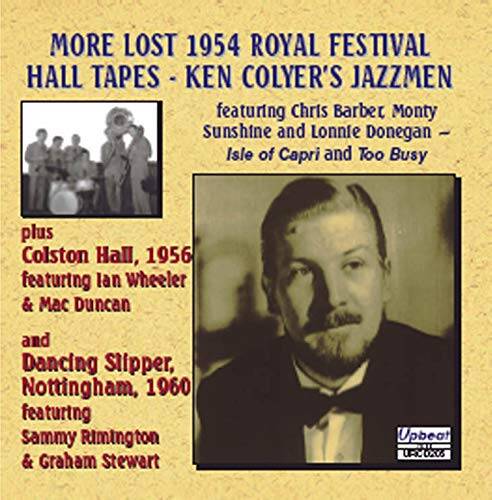 More Of The Lost 1954 Royal Festival Hall Tapes begins with a pair of additional selections from the Colyer-Barber concert ("Isle Of Capri" and "Too Busy") and then concentrates on live performances from two later versions of Ken Colyer's Jazzmen. After leading an interim group that included clarinetist Acker Bilk, in 1956 Colyer put together a frontline with clarinetist Ian Wheeler and trombonist Mac Duncan that lasted into early 1960 and is considered his classic lineup. Eight selections from their concert of June 13, 1956, feature Colyer (who takes occasional vocals) playing the music that he loved.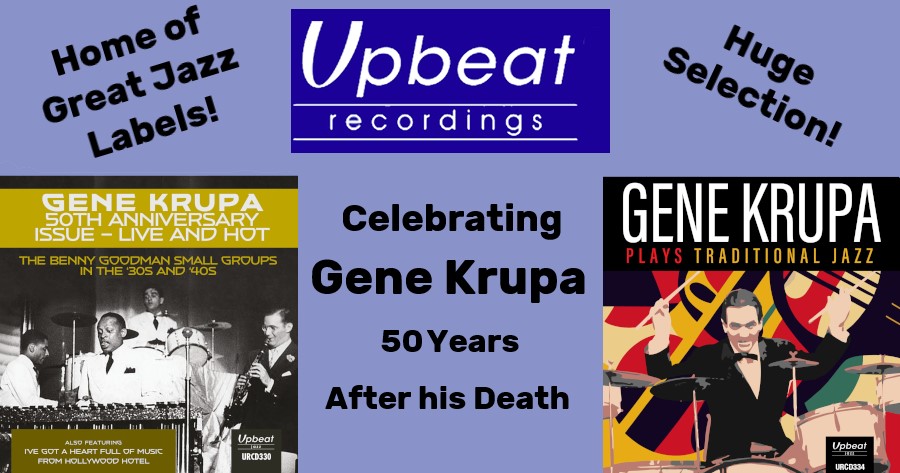 While the group is a pianoless sextet with the same instrumentation as Barber's, the ensembles are a little more primitive although certainly full of spirit. Wheeler's expressive if occasionally erratic playing is very much in the George Lewis tradition. The highlights of this outing include "Gettysburg March," "The Old Rugged Cross," and "Walking With The King." The CD concludes with four selections from a 1960 concert shortly after Colyer's band had changed personnel and now featured clarinetist Sammy Remington and trombonist Graham Stewart playing in a similar style as their predecessors.
When Ken Colyer went out on his own, Pat Halcox (1930-2013) changed his mind and was ready to turn pro and join Chris Barber's band. To say that the trumpeter was a loyal sideman would certainly be an understatement for Halcox was an important part of Barber's groups until his retirement in 2008. He played regularly with the trombonist for 54 years, seven years longer than baritonist Harry Carney was with Duke Ellington. In contrast, Lonnie Donegan left in 1956 after his recording of "Rock Island Line" made him a star, and Monty Sunshine departed at the end of 1960 to form his own band. Sunshine's replacement was Ian Wheeler who had left Colyer the previous year. Not only had Wheeler's clarinet playing evolved and become more technically proficient, but he proved to be a very good alto-saxophonist too. He was with Barber into 1967 and then rejoined him in 1979 for the next 20 years.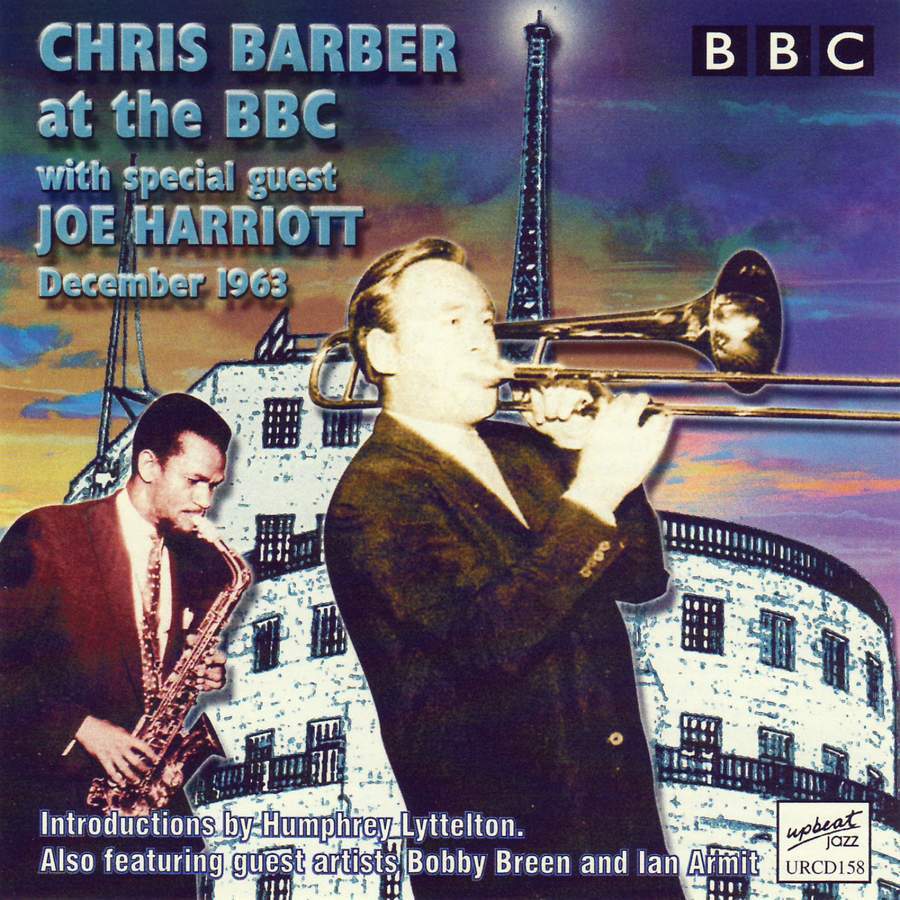 Chris Barber At The BBC With Special Guest Joe Harriott is a complete hour-long radio program from Dec. 19, 1963.The production is tight, fast-moving, and quite entertaining. Humphrey Lyttelton is the genial and witty host, Barber's group (with Halcox, Wheeler, Eddie Smith on banjo and guitar, bassist Dick Smith, and drummer Graham Burbidge) serves as the house band, and there are guest appearances by altoist Joe Harriott, pianist Ian Armit, and singer Bobby Breen, with the great vocalist Ottilie Patterson also making a few appearances.
Everyone is well featured. Harriott is a bit of a surprise for, although he started his career as a bop-oriented soloist, he had already recorded his avant-garde sets Free Form and Abstract which found him exploring musical areas similar to Ornette Coleman (although they developed independently of each other). But that did not matter for Harriott adapted his style well to Barber's group during his guest spots, sounding like a wailing altoist a bit reminiscent of Capt. John Handy. Bobby Breen, a former child star in movies, was a nightclub singer who was enjoying a bit of popularity at the time. He sounds fine on his numbers including a hard-swinging "Hello Little Girl." Ian Armit, a talented British pianist who worked with Sandy Brown and Lyttelton, is excellent on "Down Home Rag" and "Jazz Lips," while Ottilie Patterson is in fine form on "Birth Of The Blues" and "I've Got My Mojo Working." In addition to getting some spots with the guest artists, the Chris Barber band has several instrumentals with Halcox in the spotlight with Armit on "Oh Baby." The show concludes with everyone joining in on "St. Louis Blues," topping off a very enjoyable hour of hot music.
The Lost 1954 Royal Festival Hall Tapes
Upbeat Jazz URCD 198
www.upbeatmailorder.co.uk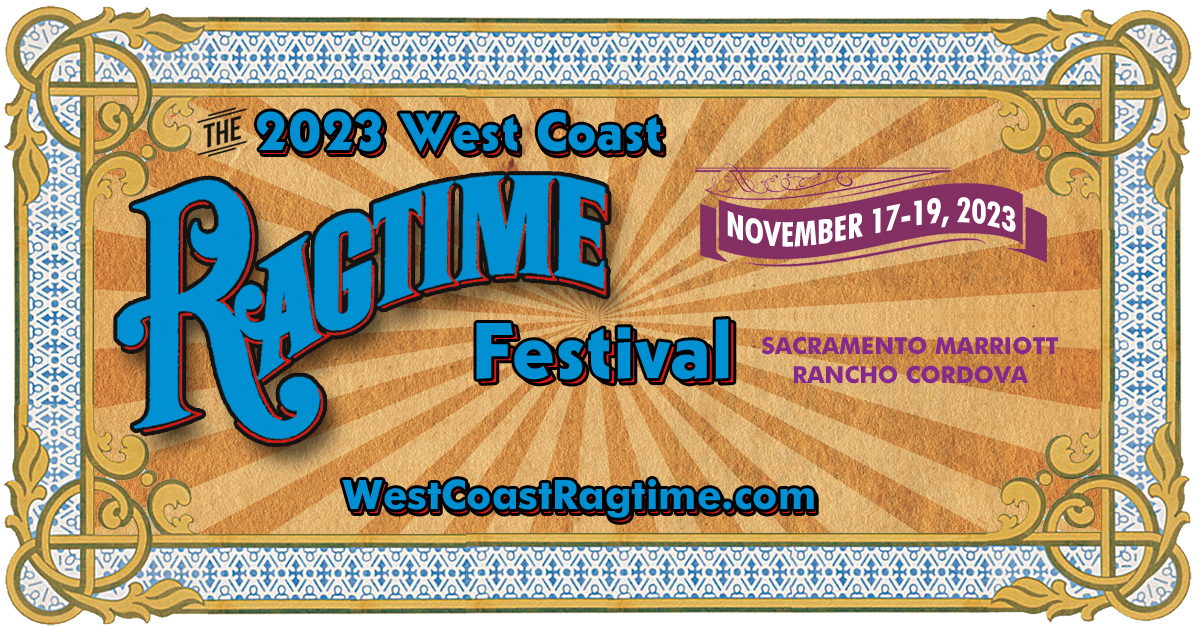 More Of The Lost 1954 Royal Festival Hall Tapes
Upbeat Jazz URCD 205
www.upbeatmailorder.co.uk
Chris Barber At The BBC With Special Guest Joe Harriott
Upbeat Jazz URCD 158
www.upbeatmailorder.co.uk