What do Beethoven, Chopin, Tchaikovsky, Schubert, Haydn, Dvořák, and Grieg have in common? You'll find their music in vintage jazz recordings by the John Kirby Sextet, an infectiously bouncy little group that also swung its own versions of melodies by such less-known classical composers as Sinding, Toselli, Donizetti, Delibes, and Massenet. These were terrific versions, too. Listen to Evan L. Young's arrangement of Schubert's "Serenade" ("Ständchen," D 957 #4), and marvel at how the song's heartbreaking quality is maintained against the band's swinging pulse.
Kirby believed that his sextet was the ideal size to give such pieces a "tasteful treatment," as he put it, telling DownBeat in 1939, "I believe that symphonic pieces can be handled by jazz groups in such a way that serious music lovers won't throw their hands up in despair."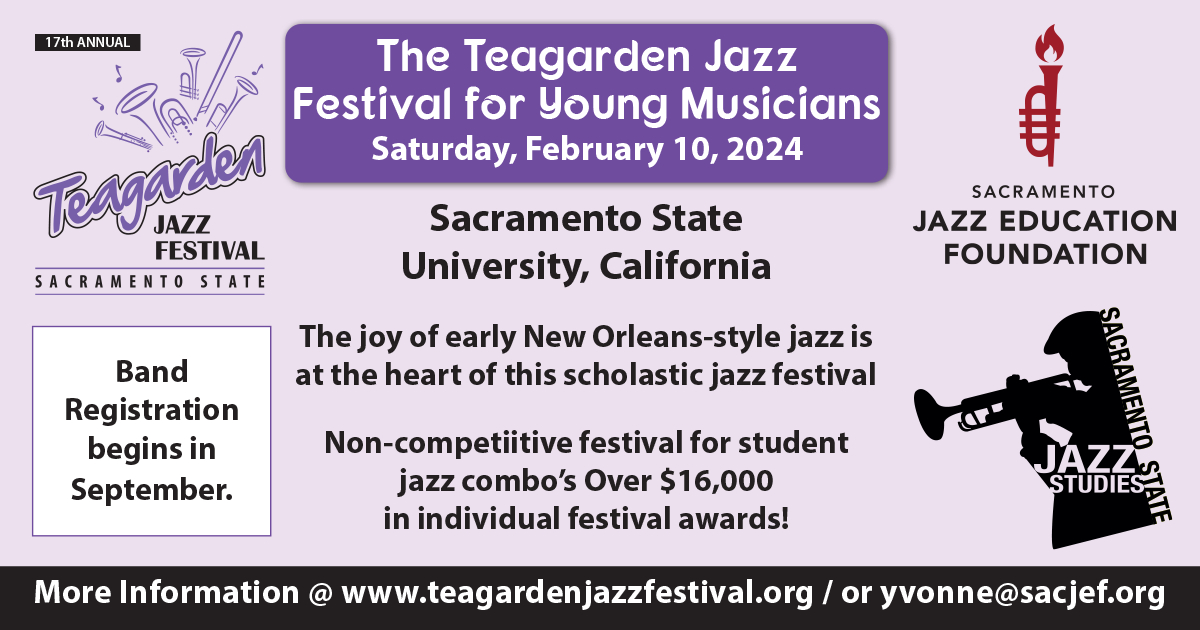 But jazz ensembles large and small have been unable to resist the lure of the longhair, and we can enjoy everything from Duke Ellington and His Orchestra playing "The Nutcracker" to Eddie Lang's solo guitar performance of Rachmaninoff's Prelude in C-Sharp Minor.
That's because music professionals don't see rigid lines between different types of music. Strict boundaries have, however, been thrown up by others—especially those who market music to particular demographics, and thus it is that we're inculcated with the canard that classical music is an elitist pursuit, and that those who pursue it merit scorn.
My own fate was sealed in eighth-grade music, on a day when we were invited to share our favorite records with fellow students. We were treated to "Proud Mary," "Honky-Tonk Woman," and the throbbing pulse of "Get Back" until the contributors ran out of records with time to spare. "Any requests?" the teacher asked. I'd had no records to brings, so I raised my hand and requested Schubert's "Unfinished" Symphony.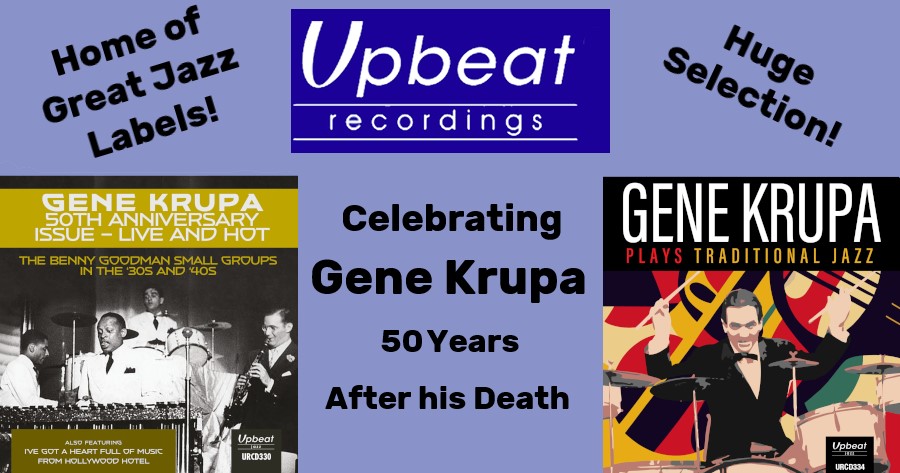 The groans were oppressive. I dared not look up to see the glares of hate. Too stubborn to withdraw my suggestion, I sought solace in those ominous opening bars of cellos and basses, with tremolo figures soon sounding on nervous violins.
This took place during those antediluvian days before music could be summoned with the flick of a finger—when you had to find it in a record store or wait for radio play. And classical music was particularly hard to find on the radio, even in the New York metropolitan area where only three stations back then shared that format.
I became a marked man. Rigid cultural lines had been drawn. Classical music was snob stuff. This attitude had been brewing in popular culture for decades, especially in movies, where a love for classical music underscored a villain's evilness. Thus it was with Grieg (M), Beethoven (A Clockwork Orange), or Bach (Silence of the Lambs), to name a few.
Alongside that was an uneasy relationship between jazz and the classics, especially in Hollywood, especially in the 1940s. In The Time, the Place, and the Girl, opera-singing Martha Vickers only finds love when she renounces her highbrow taste in favor of swing. What happened in It Happened in Brooklyn was the re-education of Peter Lawford by Frank Sinatra, and Jimmy Durante to cure Lawford of his classical-loving ways. Judy Garland seemed continually caught in that dilemma (Babes in Arms, Thousands Cheer, Presenting Lily Mars). And, of course, it was at the opera where the Marx Brothers wreaked their most successful havoc.
Yet a few classical pieces were able to peek through. When they weren't mining the Raymond Scott catalogue, Warner Brothers cartoons gave us bits and pieces of Rossini's "William Tell" Overture, Liszt's Hungarian Rhapsody No. 2, and Mendelssohn's "Spring Song," among others.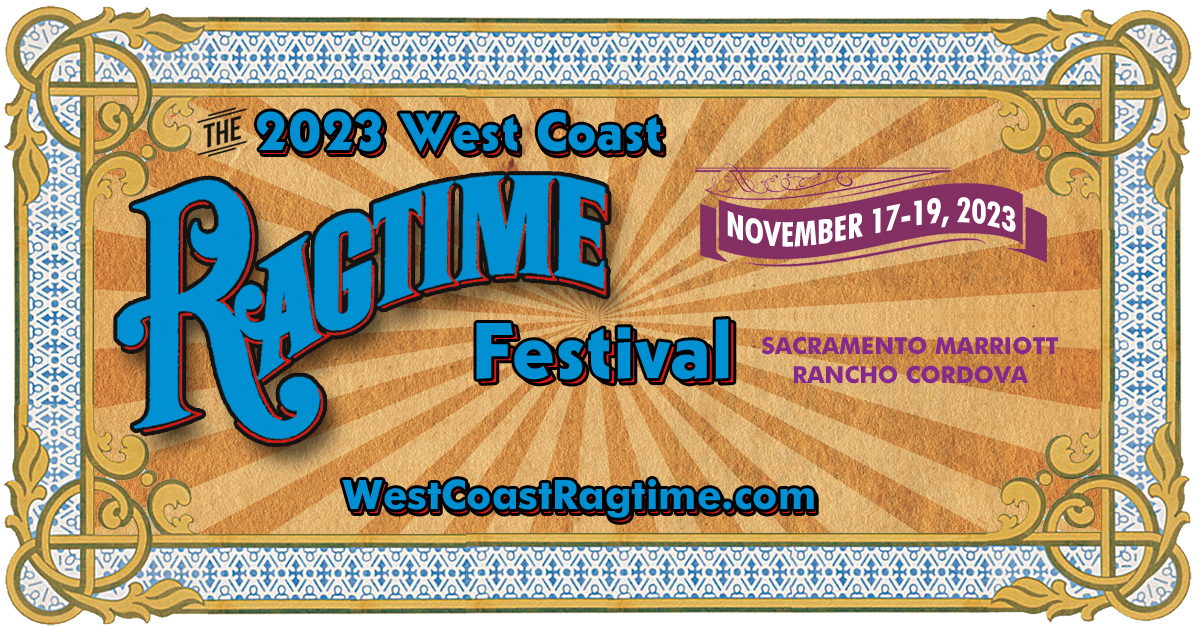 Nevertheless, the fable persists that classical music is dull, forbidding. Its problem, unfortunately, is that it thrives on whatever foreknowledge a listener can bring. You don't have to know about sonata-allegro form and key relationships and such, but each step you take along the educational path enhances the listening experience tremendously—just as it enhances one's appreciation of jazz and other more popular forms.
This is where my school-aged outcast status came in handy. As a social pariah, I no longer needed to worry about ingratiating myself with others. I fell in with a small group of fellow-pariahs, and as a jazz-loving friend and I accumulated records, we'd get together to share our acquisitions. Benny Goodman's "Sing, Sing, Sing" made a forever convert out of me.
My exploration of classical music had seemed to strand me on an island. As jazz entered my life—and I'm talking now about vintage jazz, spanning the 20th-century's early decades—the island turned out to be merely an isthmus, solidly connected to jazz and many other musical stylings. There was an island, however, created by the currently popular AM radio playlist, drilled into the unquestioning heads of my classmates. It's an island that can sap you of curiosity, the lack of which is the enemy of culture.
Once I started seeking connections, I found them everywhere. Jazz was American. Dvořák saw it coming; Edward MacDowell did not (and we're going to return to these guys shortly). Jazz wrenched the Euro-centric U.S. into its own identity. But it wouldn't have gotten there without the influence of some classical-music traditions, like the marching bands that mingled with ragtime into early New Orleans sounds.
For its own part, classical music has been poaching from pop for centuries. Did Hannibal Lecter know, as he enjoyed the "Goldberg Variations," that Bach quoted a German folksong titled "Cabbage and Turnips Have Driven Me Away" towards the end? (He probably did.) Sometimes the classical piece is all that remains, as is the case with the yet-to-be-identified folksong Schubert used for the main theme of the slow movement of his second piano trio.
On the other side of that highway, many classical pieces have nestled nicely in jazz numbers. Who is the most popular composer thus appropriated? By my very informal count, it's Chopin, but this is because the Kirby Sextet made four trips to that well, creating versions of the "Minute Waltz," the Prelude in E minor, Op. 28 #4 (also an inspiration for Jobim's song "How Insensitive"), the Rondo à la mazur Op. 5, and the Fantaisie-Impromptu in C-Sharp Minor, which also gave us the song "I'm Always Chasing Rainbows." Jimmie Lunceford gave us the Prelude in A Minor, Op. 28 #7, while classical pianist Marc-André Hamelin gives a jazz treatment to Chopin's Waltz in C-Sharp Minor, Op. 64 #2, into which he throws some "Chasing Rainbows" quotes.
And he's not the only one, by far, jumping the boundary in that other direction: classical pianist Fazil Say plays a killer jazz arrangement of Mozart's "Rondo alla Turca" (also look for a big-band version by Frankie Carle); Itzhak Perlman teamed with André Previn (himself an ardent fence-crosser) on two LPs of original Previn jazz pieces, while Yehudi Menuhin joined fellow fiddler Stéphane Grappelli to make several recordings of swinging versions of standards. And it gets more dizzying: Grappelli joined violinist Eddie South, with Django Reinhardt backing them, for a delightful jazz version of the first movement of Bach's Concerto in D Minor for Two Violins. And violinist Jascha Heifetz not only swapped classical for jazz but also his fiddle for a piano when he joined Isidore Achron in a four-hand version of José Padilla's "Valencia" in 1924.
Back to the rankings, it's no surprise that Beethoven is next. In the 1939 recording "Beethoven Wrote It but It Swings," Dolly Dawn and Her Dawn Patrol (actually George Hall's orchestra) quote the "Moonlight" Sonata, Fifth Symphony, Minuet in G Major, and Symphony No. 7, but the lyrics are typically condescending: "… this girl likes to cut the rug, she thought Beethoven just a lug." The "Moonlight" Sonata also showed up in Glenn Miller's book, thanks to a Bill Finegan arrangement the latter also recorded with the underrated Sauter-Finegan Orchestra (check out their "Midnight Sleighride," a superb Prokofiev arrangement). There's also a more recent, very mesmerizing eleven-minute version by bassist Marcus Miller. That quote from the Symphony No. 7 also shows up in John Kirby's "Beethoven Riffs On," while Al Donahue's band turned the piano miniature "Für Elise" into "Beethoven Bounce." And Jimmie Lunceford is back with "Sonata Pathétique," drawn from, you guessed it, the "Pathétique" Sonata—also the inspiration for Billy Joel's song "This Night." We can also credit Beethoven with the invention of ragtime, as you hear in the last of his piano sonatas, the No. 32 in C Minor, the second movement of which features variations that grow astonishingly jazzy.
Tchaikovsky is all over the place, from John Kirby to John Denver. Les Brown recorded his version of "Marche Slav," while not only Ellington but also Spike Jones took to the "Nutcracker." Dvořák's "Humoresque" got the jazz-band treatment by John Kirby, Tommy Dorsey, and Glenn Miller, and Art Tatum's famous piano solo is featured by classical pianist Yuja Wang as an encore. Dvořák is thought by some to have borrowed the spiritual "Goin' Home" for his Ninth Symphony, but it's the other way around. One of Dvořák's students put lyrics to it, and it's now enshrined in the gospel canon thanks to such performers as Paul Robeson. You can hear it in jazz versions by Art Tatum, Archie Shepp, and Art Pepper, among others.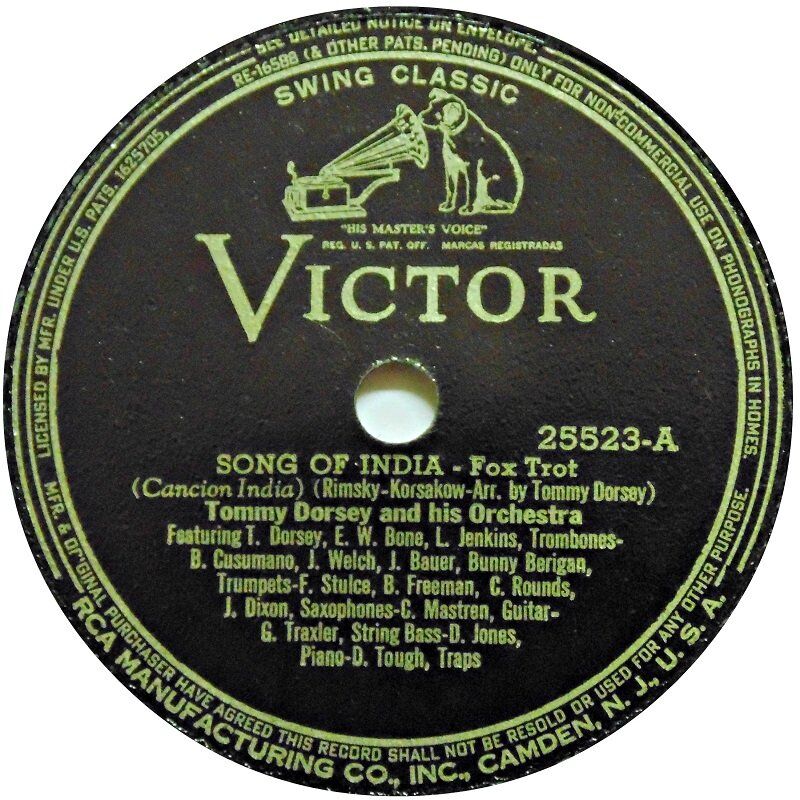 Other bandleaders paying attention to the classics were Tommy Dorsey, whose "Song of India" and "Hymn to the Sun" were drawn from Rimsky-Korsakoff, while he also mined the music of Liszt, Mendelssohn, Debussy, Elgar, and Offenbach, among others. Artie Shaw recorded Edward MacDowell's brooding piano essay "A Deserted Farm" in a band arrangement by William Grant Still, who would soon himself become a classical composer of renown. Eddie Sauter's "Maid with the Flaccid Air" pays tribute, in title at least, to Debussy's "Maid with Flaxen Hair," and Shaw also recorded versions of "Vilia" from Léhar's opera "The Merry Widow" and Lecuona's "Danza Lucumi." In 1941 he bolstered his band with a string section and hired composer-arranger Paul Jordan to write classically tinged pieces for his 1940s band with strings, producing "Carnival," "Evensong," and "Suite No. 8." Well before going off to record some actual classical pieces, Shaw also wrote for himself a Concerto for Clarinet, a hard-driving, virtuosic response to Goodman's "Sing, Sing, Sing."
Benny gave us a much-shortened "Bolero," which Ravel probably wouldn't have approved—although mouth-organ virtuoso Larry Adler claimed that Ravel gave him the okay to make his own brief version. Goodman also cut a tasty "Caprice XXIV," honoring a Paganini piece that has inspired an astonishing number of classical-oriented variations, written by Rachmaninoff, Brahms, Lutosławski, Liszt—the list goes on and on. He recorded versions of Prokofiev's "Peter and the Wolf" and Mendelssohn's "Spring Song," not to mention the Alec Templeton parody-tributes "Bach goes to Town" and "Mozart Matriculates." Goodman also got a crunchy contemporary piece written for him when Bela Bartók came up with the startling "Contrasts" for clarinet, violin, and piano.
Woody Herman enjoyed a similar bounty. Although he wasn't as inclined to mine the classics—he did wax a tasty "Sabre Dance," honoring Khachaturian's most famous work—he had a classic visited upon him when Igor Stravinsky wrote the "Ebony Concerto" for him in 1946. It's a piece the technical demands of which continue to bedevil clarinets. Herman reciprocated that same year with "Igor," a composition by Shorty Rogers and Red Norvo.
The cross-pollination has been steady and immense. And it's been going on for a while. Long before Gunther Schuller pompously labeled the phenomenon "third stream" in 1957, Bix Beiderbecke was playing Debussy on his piano and writing "In a Mist."
Then there's category of fitting words to classical tunes, which goes back centuries. Friedrich Silcher thought he could make the works of his near-contemporary Beethoven more accessible if there were lyrics at hand, which is why you'll find part of the Fifth Symphony reworked as the relentlessly sappy "Though Thou So Blest."
The birth of "I'm Always Chasing Rainbows" to Chopin's music happened in 1917, and it was introduced on Broadway by the Dolly Sisters a year later; it has since spawned over 60 major-label recordings.
Debussy's music gave us "My Reverie," while "The Lamp is Low" is courtesy of Ravel. Rachmaninoff's Piano Concerto No. 2 produced "Full Moon and Empty Arms," while Tchaikovsky's Piano Concerto No. 1 tried to keep up with "Tonight We Love." A now-familiar theme from Borodin's "Polovtsian Dances" was set first as "My Fantasy," then, in the show Kismet, the far more successful "Stranger in Paradise." Not to forget, from the same show, swiped from the same composer, "Baubles, Bangles, and Beads."
Royalties for the Al Jolson hit "Avalon" go to Puccini's estate after a lawsuit determined that the song's opening melodic phrase bore a too-close resemblance to the aria "E lucevan le stelle" from Tosca. Verdi's estate must be more forgiving—or hasn't paid attention—because "Hear My Song, Violetta," a beguine-tinged hit for Josef Locke and an early Frank Sinatra success, comes right out of La traviata.
Two Perry Como hits from the '50s have similar pedigrees: "Hot Diggity" is drawn from Chabrier's "España," and Brahms's stodgy "Academic Festival Overture" yielded "Catch a Falling Star."
But I don't want to take away your pleasure at discovering more such borrowings. As when Barry Manilow wrote "Could It Be Magic" and then realized it came from the Chopin prelude he'd been practicing earlier in the day.
This could never be a comprehensive survey. Too many qualifying recordings languish in obscurity—have you come across Xavier Cugat's Bizet-inspired "Farandole" recently?—and many more recordings are being made as younger musicians glory in the great pieces of the classical world.
Unlike the era in which I discovered Schubert and made myself so unpopular, today's music fans have the internet at their fingertips, where information abounds, especially in that endless rabbit hole known as YouTube. The farther in you go, the harder it will be to untangle the threads of all these different types of music—and that's a very good thing.