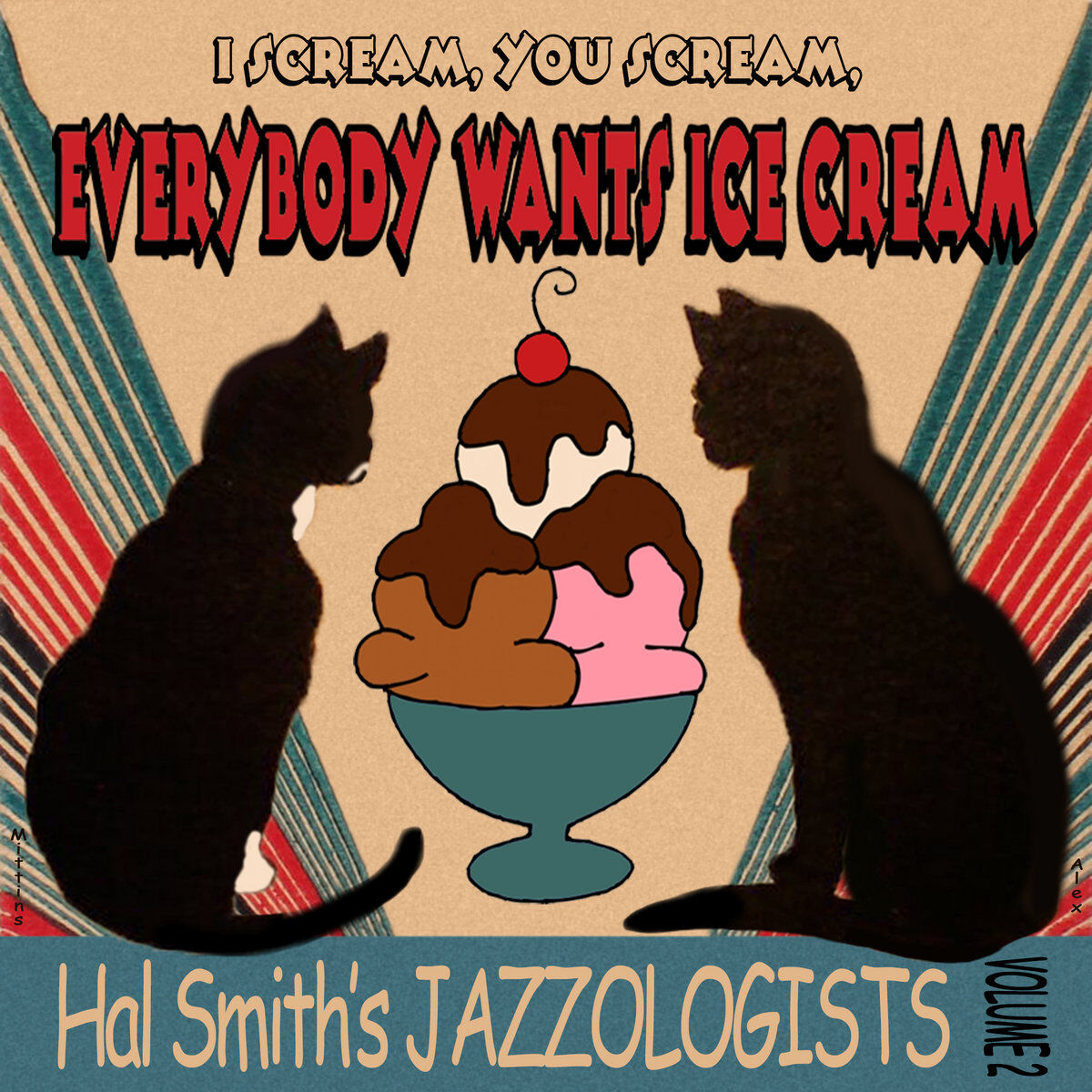 Have you noticed how, these days, even the movie trailers have trailers? When you tap the preview for an upcoming Hollywood blockbuster, you now get about ten seconds of hastily mashed-together action shots before a message informing you that you're about to watch the trailer for that picture. Like, I know—I just clicked it. That nonsense drives me mad.
Hal Smith would have no time for that nonsense either, judging by his latest disc I Scream, You Scream, Everybody Wants Ice Cream. This record doesn't mess about, launching headlong into a rollicking rendition of Harry Warren's "One Sweet Letter From You" the moment you press play.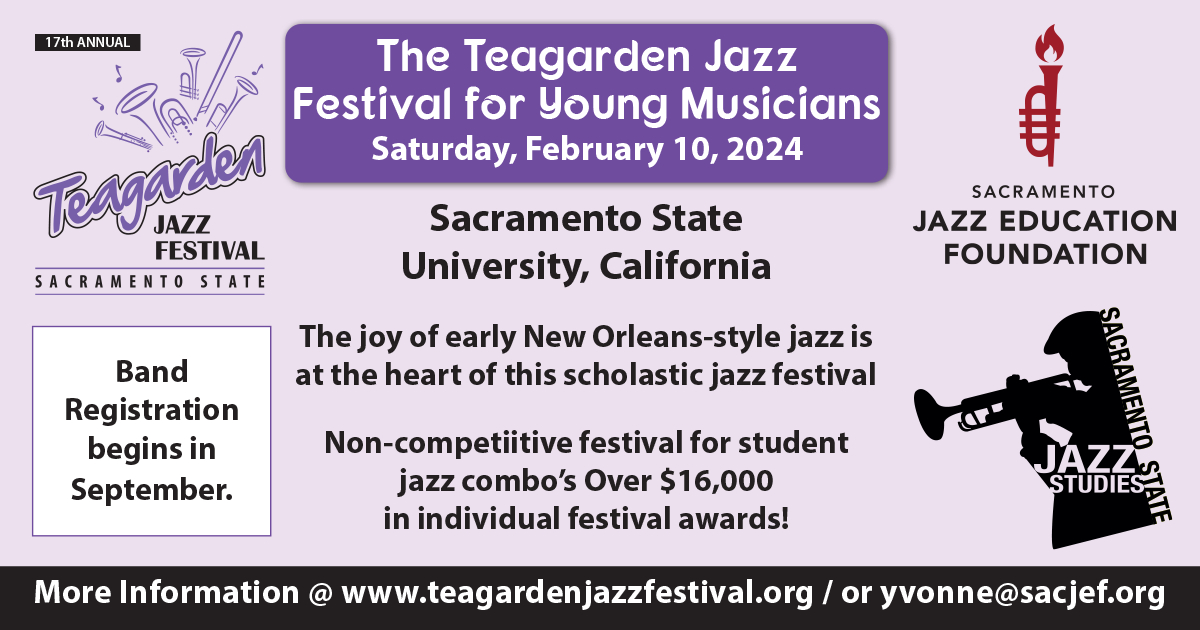 First waxed by Annette Hanshaw in 1926, Smith's version eschews her extended intro and dives right into the chorus à la Bunk Johnson, who recorded it in 1945. Without the limit of a short shellac side, Smith and co spin it out for almost seven minutes, so beware if you impulsively get up and dance to it—and believe me, you will want to.
Veteran drummer Smith turned pro in 1978 and has been immersed in studying, teaching, performing, and producing trad for five decades. The Arkansas-based bandleader—who also backs the Grammy-winning Floyd Domino's All-Stars, amongst others—has assembled quite the crew for this record, including San Francisco trad buff and musical polyglot Clint Baker (trumpet) and New Orleans-trained former Squirrel Nut Zipper Kris Tokarski (piano).
Taken as a whole, their eclectic album reminds me of one of my all-time favorite vinyls: Kenny Ball's Golden Hits, by the British revivalist his Jazzmen. Like that precious record—of which I own three copies, in case two should be damaged—it boasts a nice tempo range of classic jazz from Jelly Roll Morton stomper "My Gal" (with some stellar clarinet work by Ryan Calloway) to classic rug-cutter "Ice Cream," made famous by George Lewis.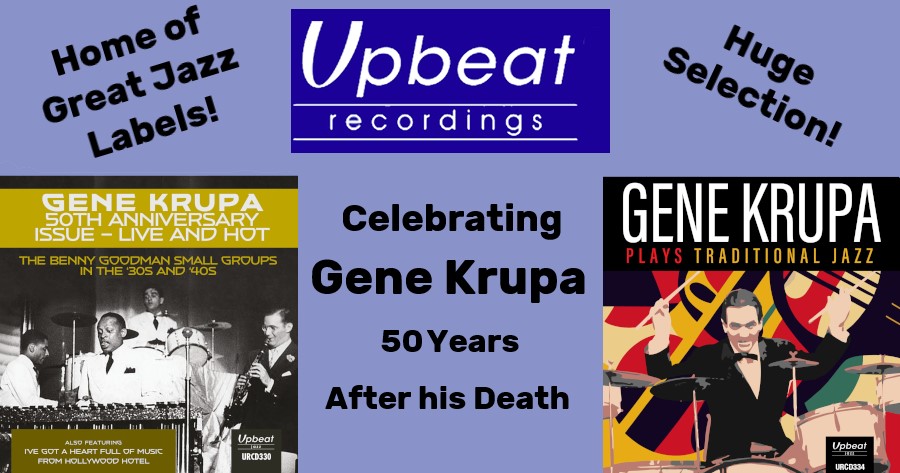 If any of these tracks could be called well known, it's "I Wish I Could Shimmy Like My Sister Kate," the Armand Piron-penned stomper performed by everyone from Fats Waller to The Beatles. But unlike most of those versions, Smith's arrangement appears without a vocal. This seems like a shame, as the record features two great vocalists in John Gill (trombone) and Katie Cavera (string bass), whose crackling contributions to "Michigan Water Blues" and "I'm Alone Because I Love You" are delightfully vintage-sounding highlights.
The mix is largely top notch, with binaural audio transporting headphone users right into the room with the band. On "Girl of My Dreams," for instance, splitting the leads and rhythm to the left ear and right respectively had me twisting my head back and forth like a tennis spectator, almost expecting to see each section materialize before me as they came in. My one minor gripe is Baker's vocal on "Ice Cream" which, to my ears, sounds overly loud compared with the band.
But even listening to a relatively lossy stream, the sound quality is rich and crystal clear—the thumping bass and pumping drums of "My Gal" convinced me that someone was knocking on our front door, even the second time I listened to it. And it annoyed me each time because I pressed pause and got up to see who was there, when all I wanted to do was keep listening to this delightful record. Find it on Bandcamp now and buy yourself a $7 treat—your ears work hard, jazz-loving reader, they deserve it.