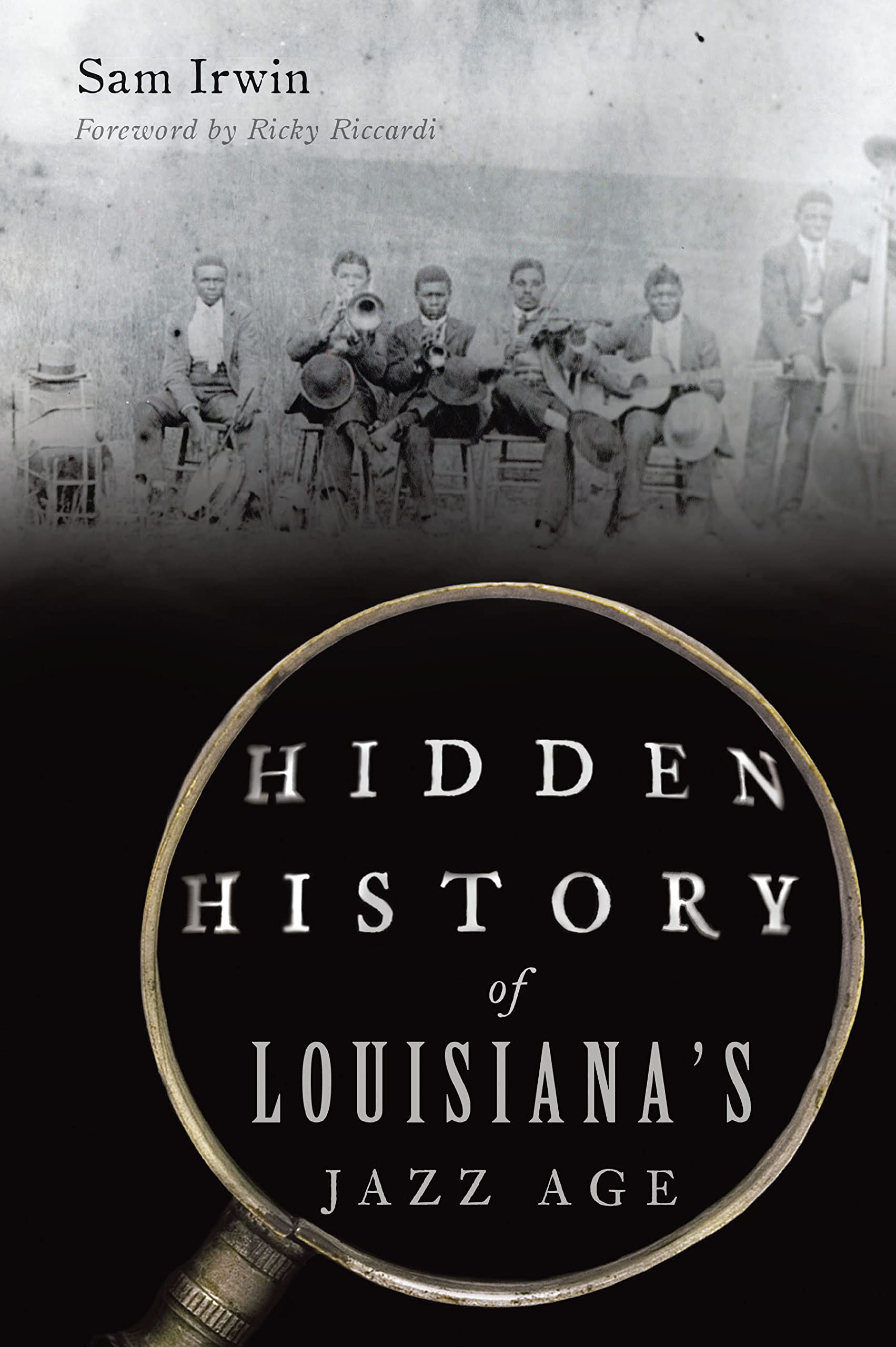 Sam Irwin's well-written and entertaining book would be a worthy part of any early jazz lover's library. A native of Breaux Bridge, Louisiana, he has written authentic books about Cajun cooking and customs, and he leads a popular traditional jazz band in Baton Rouge. Ricky Riccardi, Research Collections director of the Louis Armstrong House Museum, notes in the introduction that Irwin combines "exciting new research and a gripping style of storytelling" that throws a new light on many foundational jazz musicians from within and beyond the Crescent City.
Irwin has given us a well orchestrated, deeply researched collection of both new and familiar stories. Don't look for all of the history to be "hidden," though. The title led me to hope for an esoteric narrative, some sort of Nag Hammadi revelation that would deeply change my perception of early jazz in Louisiana. I soon discovered that over 150 essentially unrelated books are part of a History Press aggregate that begins with the eye-grabbing title, "Hidden History of…" Most are about cities and counties. And The History Press, despite its lofty name, is not an academic publisher. It self-describes, in part, as embracing "local and regional history and culture…tasty morsels…infused with abundant local color and aimed at a general readership."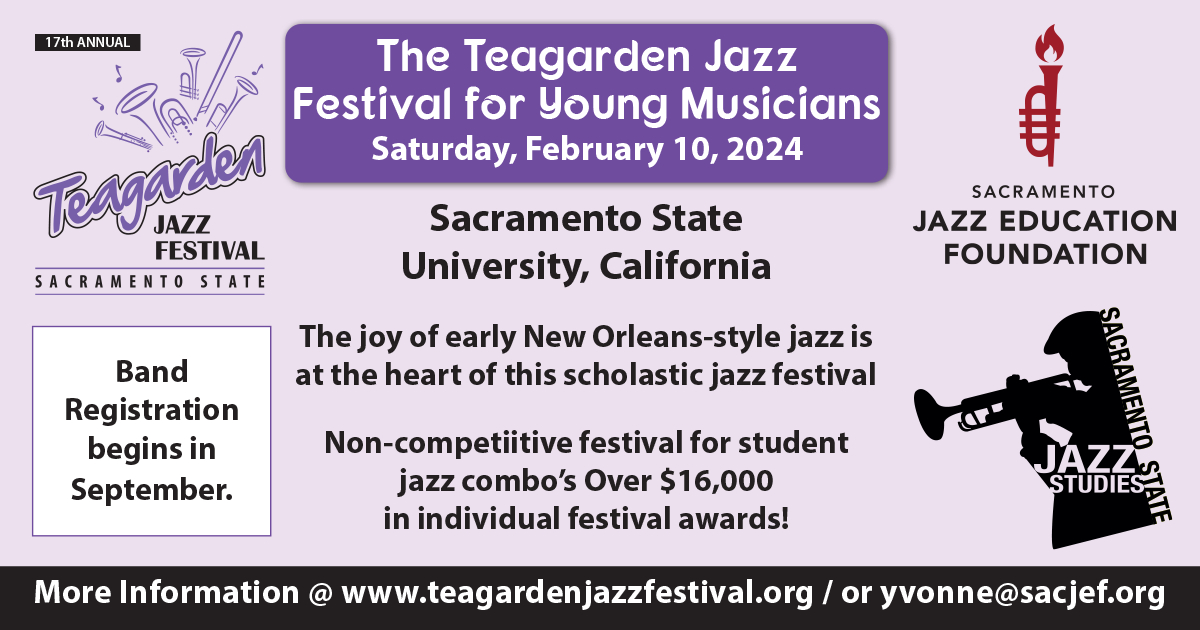 But Irwin soars above the assembly-line image. His personal love of the material and sense of regional culture come to life in lively prose. Even when he tells twice-told tales, as with some of the Storyville and Armstrong accounts, I felt as though I was hearing them for the first time.
The list of early jazz players born in outlying areas includes famous figures like King Oliver, Bunk Johnson, Kid Ory, Pops Foster, Zutty Singleton, and Papa Celestin. Also among the foundational players were trumpeters Evan Thomas, Buddy Petit, and Chris Kelly, and unknowns like trumpeter Frankie Quartell, pianist Arnold Johnson, guitarist Toots Johnson, and rural bands with names like the Black Eagle Band, Yelpin' Hounds, United Brass Band, Night Hawks, and Black Diamond Band—"hundreds of small-town musicians," Irwin argues, "who were largely ignored by jazz producers and historians."
The Toots Johnson story was an interesting surprise. According to the obituary in the 1928 State Times, he was a bandleader/guitarist/promoter whose name "was synonymous with jazz" in Baton Rouge Irwin draws many details about the Johnson band from Creole clarinetist Joe Darensbourg's recollections in his biography, Jazz Odyssey. I've been a Darensbourg fan since the late 1940s, but I never knew that his father, a cornetist, had a shoe repair store in Baton Rouge that was a hangout where young Joe absorbed the insights of local musicians and would sometimes jam along with them. Darensbourg describes Johnson's clarinetist, Art Green, as "the greatest of them all" He was "crazy about the way Manual Roque [clarinet] played and all those guys," and a banjo player named Skeets was "one of the greatest in the world."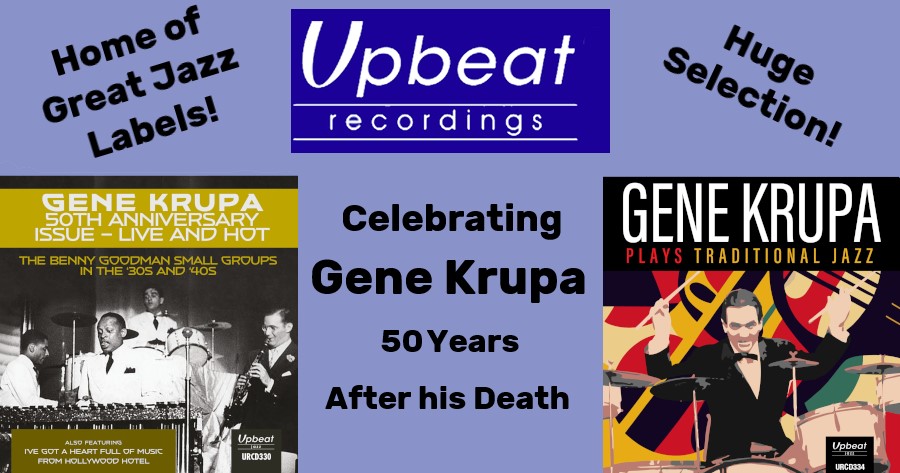 Johnson loved cuttin' contests, especially with visiting New Orleans bands. He once bested Kid Ory's band in a wagon-wheels-locked session. Pianist Little Brother Montgomery said that Toots's group "would blow away about any other band." Never lacking in audacity, Toots prevailed in a faux-rivalry with local boxer Joe Daigre for King of the Baton Rouge Mardi Gras; offended the mayor one year by masking as a full-rigged Fiji Island chief; and booked a gig in Montana that was cancelled when Pops Foster and others balked at the prospect of cold weather.
The longest chapter in the book is breathlessly titled, "We're Going to Give Basin Street Back Its Name!" But fewer than five pages are given to the topic. The first thirty pages are riveting accounts of the corrupt culture of "murder, violence, prostitution, brawling, boozing, venereal disease" in the Storyville years. The horror of the crimes is mingled with slapstick imagery and stark realism such that one grins as one grimaces. For example, one Easter morning, the waiters from the Tuxedo Dance Hall and the 102 Ranch club had a gunfight. A Tuxedo waiter named Gyp the Blood shot the owner of the 102 to death. Others were shot in the back, left arm, and hand. Gyp himself survived a bullet to the head, was tried for murder, and freed after two mistrials. In another incident, Mary Jack the Bear was fatally stabbed while "cutting up and down the face" of a fellow prostitute in a street fight over their pimp….and so it went.
Amid these gritty depictions is a charming anecdote about young Judy Garland visiting the city in 1938 and asking to see the street that was named in the "swell song." But civic leaders had changed the Basin Street to South Saratoga Street years earlier, hoping to bury associations with whorehouses like Lulu White's Mahogany Hall and all the "ratty" music and corruption on Basin Street.
When Irwin fast-forwards to 1945 and the renaming of Basin Street, the finely woven threads start to unravel. The brief treatment suggests that the chapter's exclamatory title overstates local excitement about the event. Irwin states that it was a "crowning moment," but wisely adds, "at least for the National Jazz Foundation." The NJF was a visionary but short-lived (1944-46) local organization, known to be media savvy and always glad to take a victory lap, even on a small oval.
A photo of the changing of the street signs appeared in some southern newspapers, but it was little noted elsewhere. Irwin lamented that even the local Picayune buried the story in two sentences inside a City Council report that was headlined "New Incinerator Planned By City." I suspect that only the Post Office took the S. Saratoga name seriously. Many citoyens were pleased with the renaming in 1945 as a symbolic act, yet we always knew where Basin Street was and that its song had part of the city's soundtrack and the jazz repertoire since the late 1920s.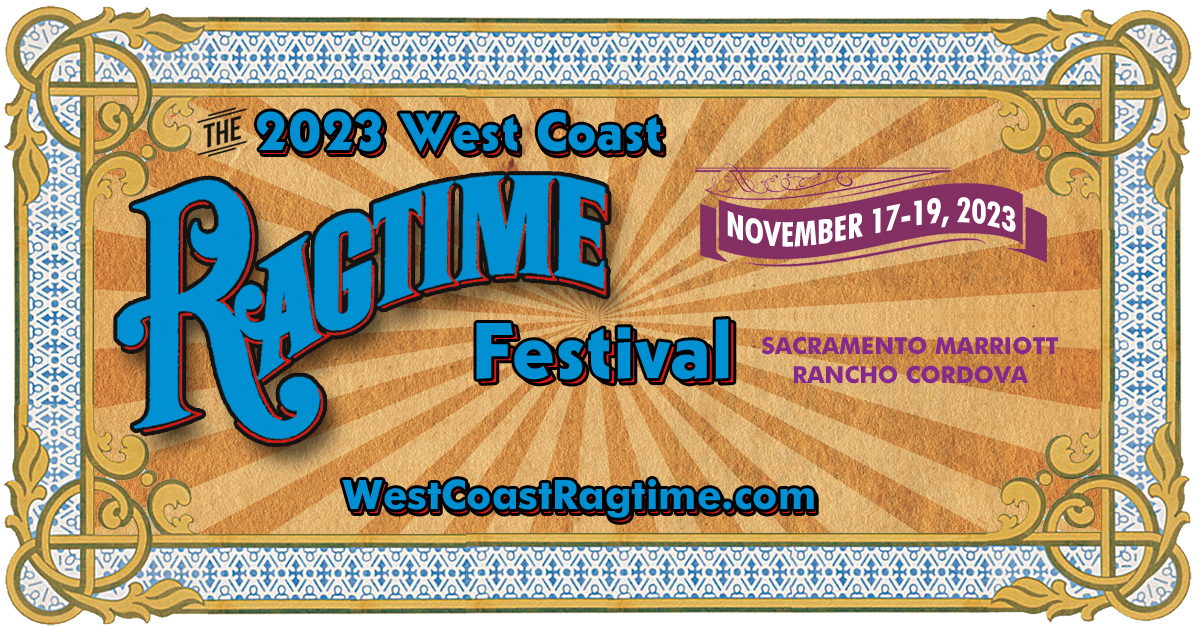 Irwin moved into the forties with the NJF story but stopped short of celebrating the exciting local revival of 1947-1953, a culture shift powered largely by the grass roots New Orleans Jazz Club. He also made perfunctory reference to early Jazzfests with a poster advertising the third festival in 1970, declining to tell the often submerged backstory of the groundbreaking Jazzfests two years prior. I documented those events in depth in my 2001 book, Jazz in New Orleans: The Postwar Years Through 1970, drawing on my life experiences as avid jazz fan, drummer, teacher, and writer for Down Beat, Vieux Carre Courier, New Orleans magazine, and others, and my training as a researcher. Irwin knew this, so he might have felt that the glossed over topics were not "hidden" history, or were beyond his intended range.
Irwin's book, then, is not a discovery of buried data. But it is, by and large, a widely researched, wonderfully written compilation of lesser known stories about Louisiana jazz musicians and their varied experiences and environments.
Hidden History of Louisiana's Jazz Age
By Sam Irwin
Foreword by Ricky Riccardi
The History Press, 2023