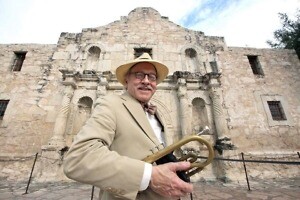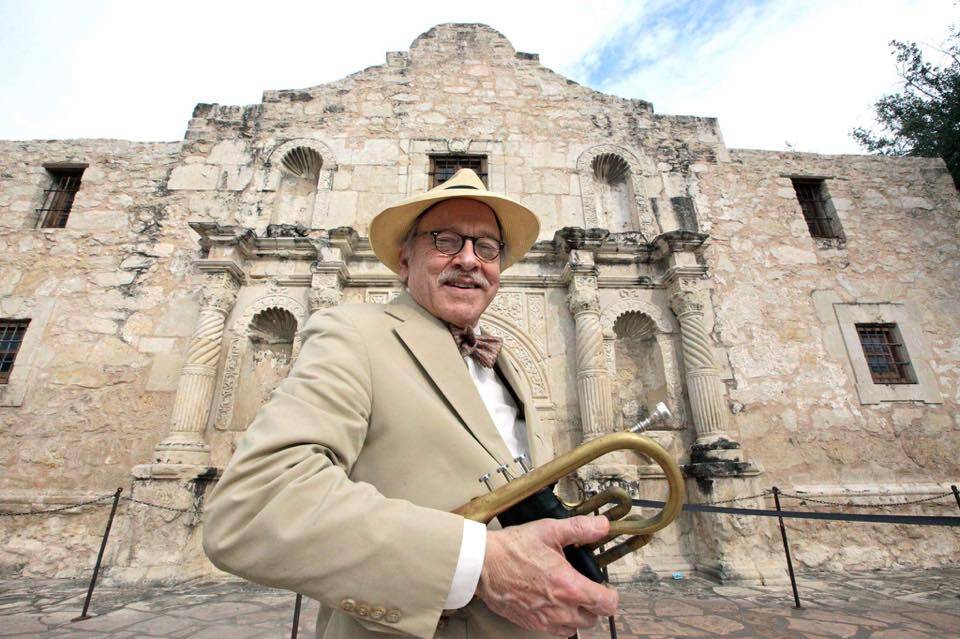 The jazz community lost a true icon with the passing of Jim Cullum in August. In light of Jim's lifetime commitment to the performance, promotion, and perpetuation of classic traditional jazz, he, without question, deserves a special place in the annals of the music that was such an integral part of his life.
When one researches the background of a musician, the typical resume will include an extensive list of the places and bands with whom he/she has played. Not so with this longtime San Antonio resident whose entire career was dedicated to one band, one city and one style of music.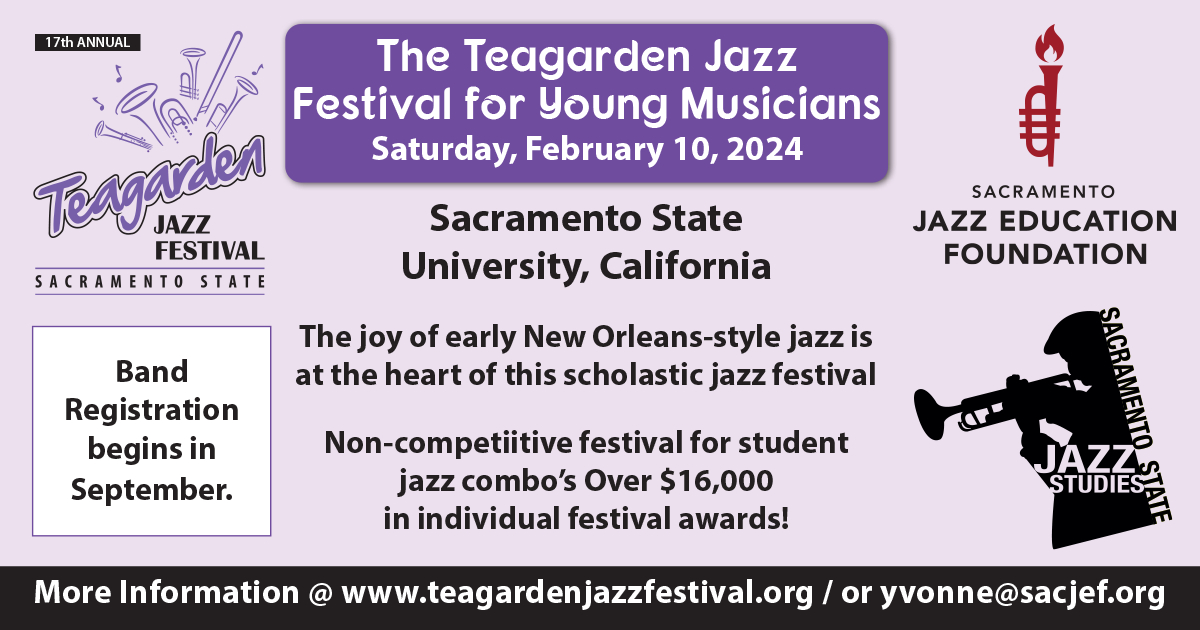 In speaking about his Riverwalk Jazz program that was on public radio for nearly a quarter century, he commented, "I was not looking for great fame and glory and riches. It has been more of a creative challenge. I realized that the series would enable more people to hear the music and my philosophy about it and to learn what's valid and valuable about it. It has also documented my life's work and my father's before me. That's the payback."
"Broad-Minded Traditionalist"
But Cullum was no "moldy fig" stuck in the past. While he admitted to being a traditionalist, he took a broad-minded view of our jazz heritage. When asked to explain, he responded, "While we have many loose definitions of what jazz is, I try to look at the music we play with an open mind. It's a matter of breathing new life into an old form and making it interesting and appropriate for the moment. It's great to be able to express yourself creatively through improvisation of the music's theme."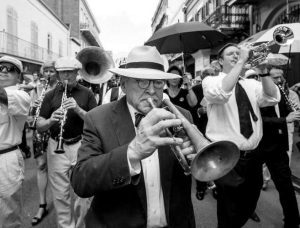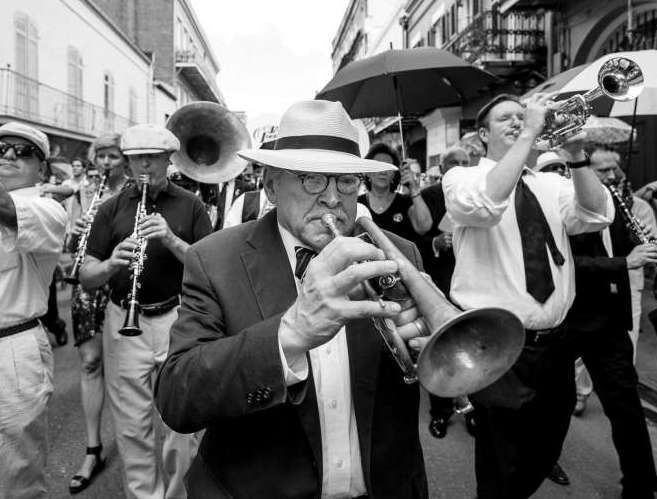 One observer noted, "Jazz is always a balance between the mind and the heart. Jim is a very upbeat guy who definitely plays from the heart and has extraordinary technique and facility. His approach is very melodic, and he sings through his cornet." Jim's approach is consistent with some advice he received from Louis Armstrong, which is used as a closing comment on Riverwalk Jazz programs: "Jazz is played from the heart. You can live by it. Always love it."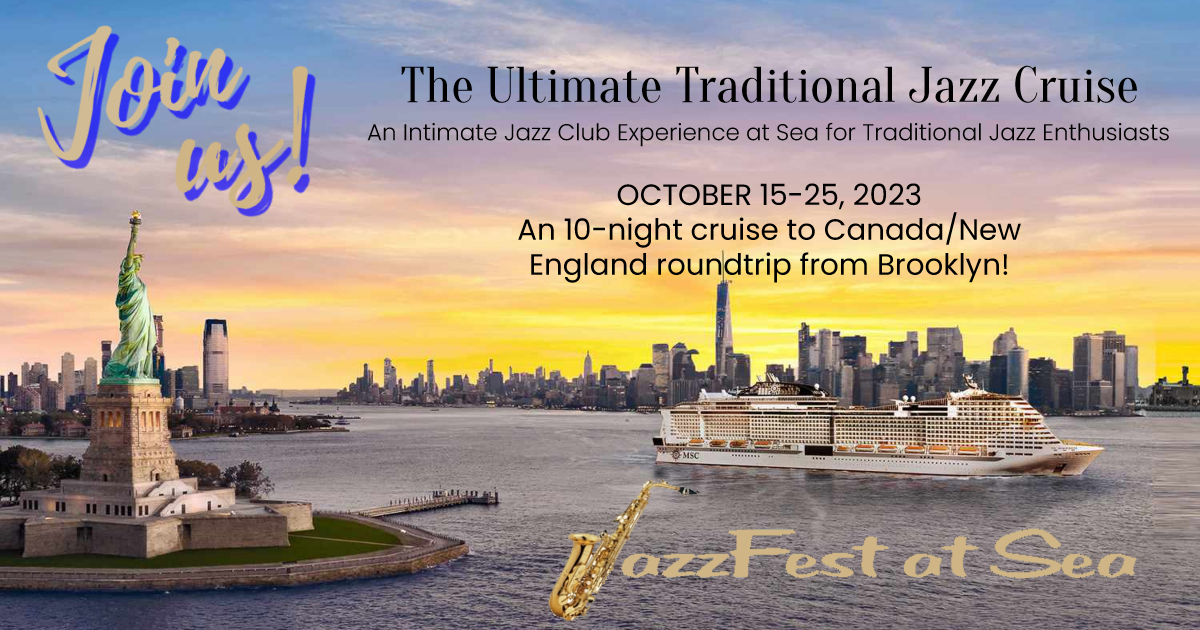 Jim Cullum had an extraordinary career. He grew up in a family where jazz was a second language. Jim originally thought he wanted to play the trombone, but when he was 14, he saw a cornet in a pawn shop window. "It was old and beat up, and the proprietor want $12. I got it for seven dollars, and for another buck, I got a book and began learning how to play." When he was 27 years old, he lived in a remote cabin where he listened to Bessie Smith records for one entire winter. For Jim, it was like the response the tourist got from a Manhattan hipster on how to get to Carnegie Hall: Practice – Practice – Practice.
Influences
His influences were his late father (with whom he formed the Happy Jazz Band in 1963), Louis Armstrong, King Oliver, Yank Lawson, Bobby Hackett and Bix Beiderbecke (whom he calls "the greatest genius", as did family friend Jack Teagarden). Over the years, Jim Jr. had contact with just about every jazz icon from the past and had the majority of them as guests on Riverwalk Jazz.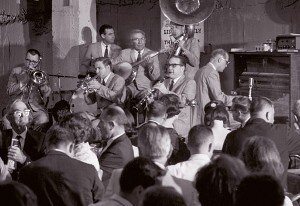 His band played at Carnegie Hall, the Kennedy Center and Wolf Trap, toured Europe, Latin America and Australia, promoted a children's educational program, and was always made up of all-star players: John Sheridan, Howard Elkins, Allan Vache, Evan Christopher, Randy Reinhart, Ron Hockett, Don Mopsick, Jim Turner, to name just a few.
In 1963, Jim and his father, along with 20 others, invested in a jazz club in a hospital building located on the banks of the San Antonio River. "When we started, it was a smoky little basement club, one of the first entertainment places on the river. There was no address, no parking, and it was just bohemian enough to be attractive." To promote The Landing, as the club was called, the band did a weekly 30-minute broadcast on a local FM station. Within six months, they were picked up by a 50,000-watt clear-channel AM station.
National Syndication
A guest appearance on Garrison Keillor's A Prairie Home Companion in 1985 opened Jim's eyes to the possibilities for programming jazz nationally on public radio. In 1989, Riverwalk Jazz hit the airwaves as a nationally-syndicated program in association with Public Radio International. It could be heard on 200 stations as well as the XM Sirius's Real Jazz satellite channel, attracting a weekly listening audience of over 200,000.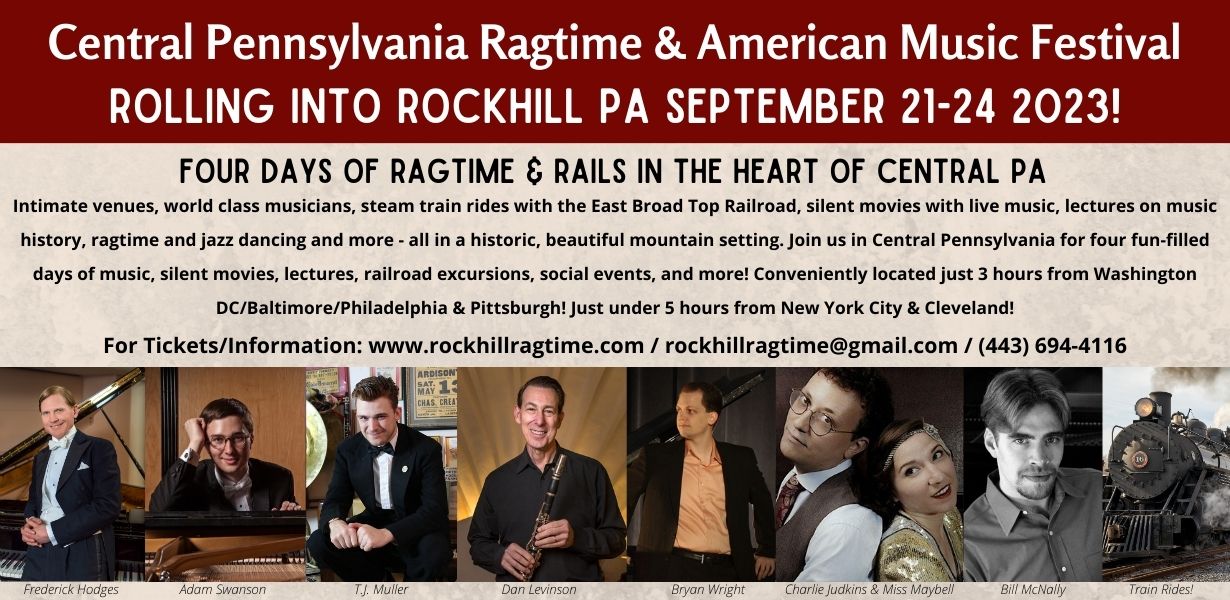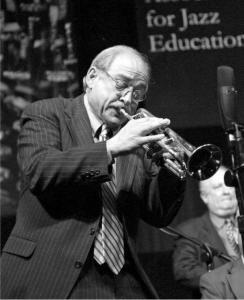 In 1981, The Landing moved into a ground-level club adjacent to the Hyatt Regency on the River Walk. After 30 years of what he describes as "some tremendously great times and real fun," Jim decided to give up control of the club, which he had been running on a lease basis. The Landing no longer exists, having been converted into a tequila bar. The band could still be heard as a quartet at various venues in the city, and with a full band, at festivals and on tours around the country.
For 12 summers until 2004, the Jim Cullum Jazz Band was the only traditional jazz group on the faculty of the Stanford University Jazz Workshops, presenting a history of jazz. During that period, Jim became acquainted with University Librarian Michael Keller who oversaw Stanford's Archives of Recorded Sound. It was a propitious contact since Jim had begun to think about what would happen to all the Riverwalk shows in the future, most of which were in digital form.
Programs Archived at Sanford
With the acquisition of 450 Riverbank Jazz programs and a 700-page website with audio and video, the Stanford Library further enhanced its status as one of the leading repositories for recorded sound in the United States. Librarian Keller commented, "These are living performances of a whole genre of American music, broadcasts that effectively combine entertainment with in-depth historical journeys into the pre-World War II jazz scene featuring the leading musicians who were such an important part of it. Jim's work is an amazing cultural accomplishment that needs to be preserved and shared with the next generation."
Four hundred hours of 450 Riverwalk Jazz programs involving 4,000 songs are now being streamed 24-hours a day over two channels on the Stanford-hosted website (www.riverwalkjazz.stanford.edu) – free of charge. Three radio broadcasts have been combined and presented in a thematic category such as New Orleans, Harlem Renaissance, Birth of Swing and so on. "It would take a person seventeen and a half days to listen to the entire series," Jim remarked.
What Jim Cullum did in keeping classic jazz alive during his lifetime is now assured of being heard and enjoyed well into the future with the caveat, "We're not preservationists. It's just good, timeless music."
* * * * * *
UPDATE: The Jotter is back from his six-issue sabbatical with my second book – JAZZ BEAT ENCORE, More Notes on Classic Jazz, a compilation of 45 profiles of musicians I have written since 2013 – still a work in progress. But fear not, the writing and editing is complete; it's the formatting, selection of photographs and other sundry details along with getting to understand all the technical specifications required by Kindle Direct Publishing to produce an eBook and paperback that tend to slow things down for this non-techie. It is a challenging exercise, but we shall prevail. – L.S.