Pat Yankee, who passed away in late May at age 94, loved an audience, whether it was singing with her own band or for Turk Murphy, dancing with "Bojamgles," performing in elaborate costumes as Bessie Smith or Sophie Tucker, or carrying on an animated conversation with a fan or friend. Pat was everyone's favorite just by the force of her vibrant personality and ability to relate to her audience and people in general.
When Pat Yankee performed, the whole stage came alive. The late Floyd Levin noted "her personal Yankee stamp, her growling tones and distinctive phrasing in everything from gospel songs to blues to melodic swing." Critic George Avakian observed, "A lot of singers have taken a shot at the Bessie Smith repertoire. The vast majority of their recordings have only demonstrated how far they fall short. Pat Yankee hits the mark for a very simple reason: she sings the songs exactly as Pat Yankee and nobody else. Pat has the voice, style and understanding to serve both the repertoire and spirit of the matchless Empress of the Blues."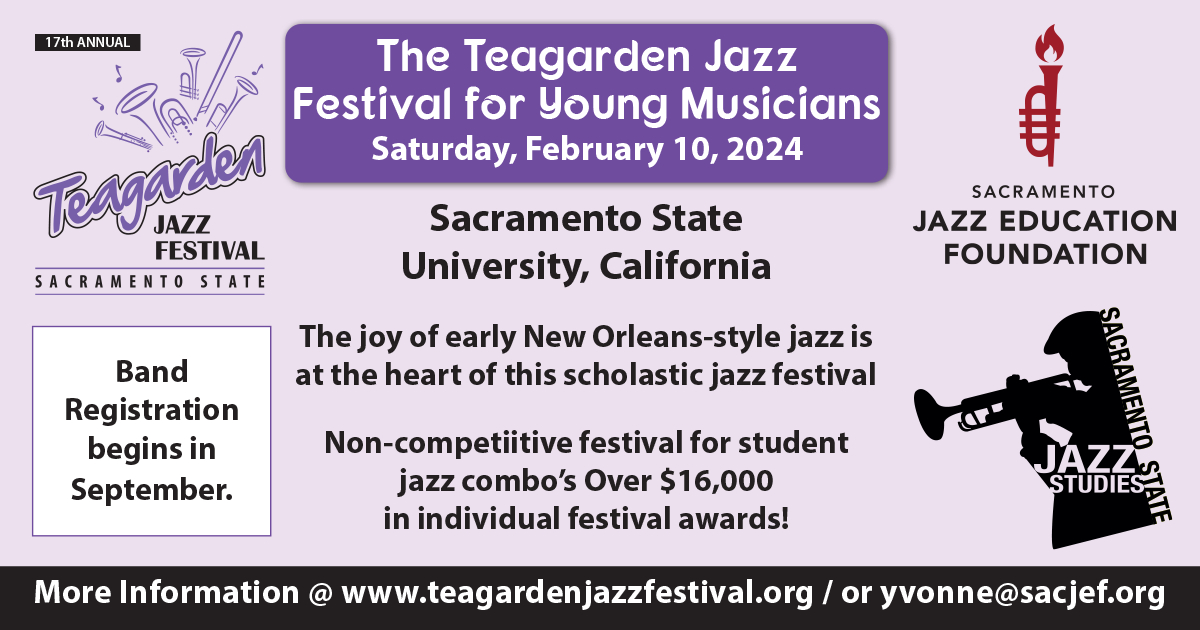 Born Patricia Weigum, in Lodi, California, she took her mother's maiden name as her stage name. She admitted that she was born to be in show business, but never considered herself a big star. She did vocal exercises to keep her voice in shape, but said she never had any throat problems.
Great Story Teller
Pat always had a story to tell when reminiscing about her long and colorful career. When traveling with the Ted Lewis Revue, she remembered that Lewis had a rule against anyone in his band imbibing in alcohol. Not to be deprived, one of the older musicians had Pat carry his bottle of booze in her suitcase.
When appearing at the Strand Theater in New York City, it turned out that several members of the famed New York Yankees baseball team lived across the street and used binoculars to look into the girls' dressing room window. Yogi Berra was known to come to the stage door seeking female companionship on occasion.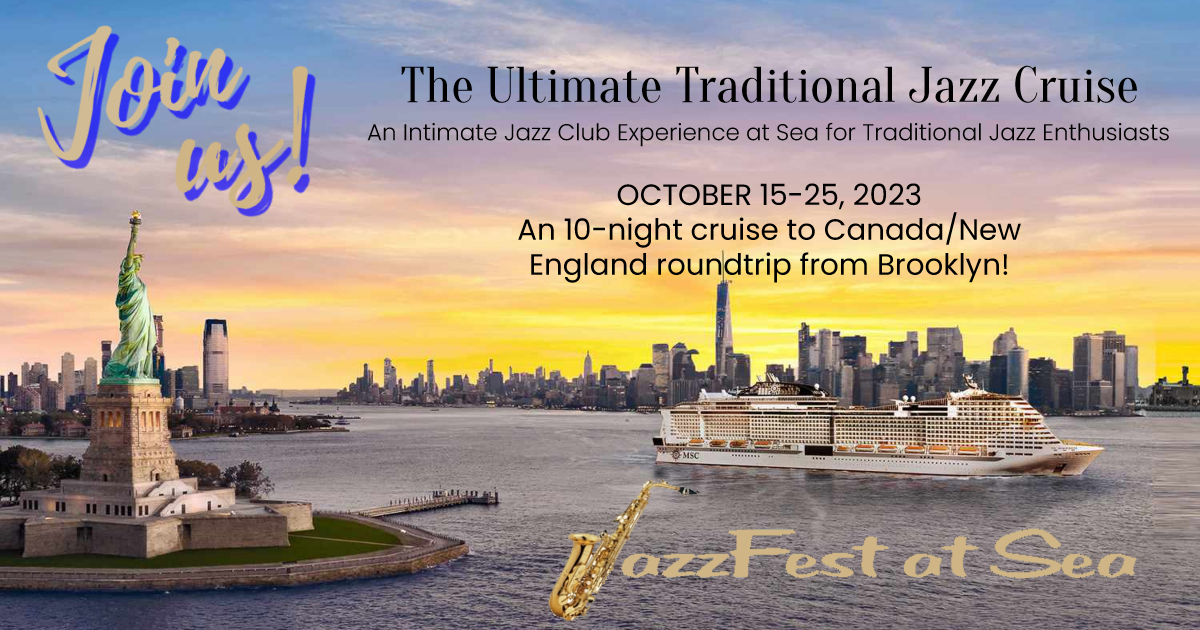 Pat took a 16-hour plane ride from NYC to Los Angeles to appear in a teen movie, It's Great to Be Young, for which she was paid $300 a day. Pianist Jack Fina of Bumble Boogie fame was one of her co-stars. "You think teen movies are bad today?" Pat recalled. "You oughta see the ones from the late '40s. They were just plain lousy."
Chevalier Her Favorite
She auditioned for several musicals, but usually lost out to more experienced actresses. She was scheduled to sing for a band that played for Maurice Chevalier's one-man revue, but the U.S. Government deported the debonair Frenchman for purported Nazi sympathies before the show opened in Boston. Pat, however, considered Chevalier her favorite singer.
She returned to Lodi in 1949 and worked in local venues before moving to San Francisco for a five-year run at Gomans' Gay 90's on the Old Barbary Coast where she said she really learned the ins and outs of show business. Sophie Tucker was a family friend of the Goman's going back to their vaudeville days, and she often visited them when in the Bay area. On one occasion, Pat got up the nerve to ask her idol how she liked her singing. Sophie, rising up to her exalted status as a headliner, responded, "My dear, when you learn how to sing, you'll be just fine."
Connecting with Turk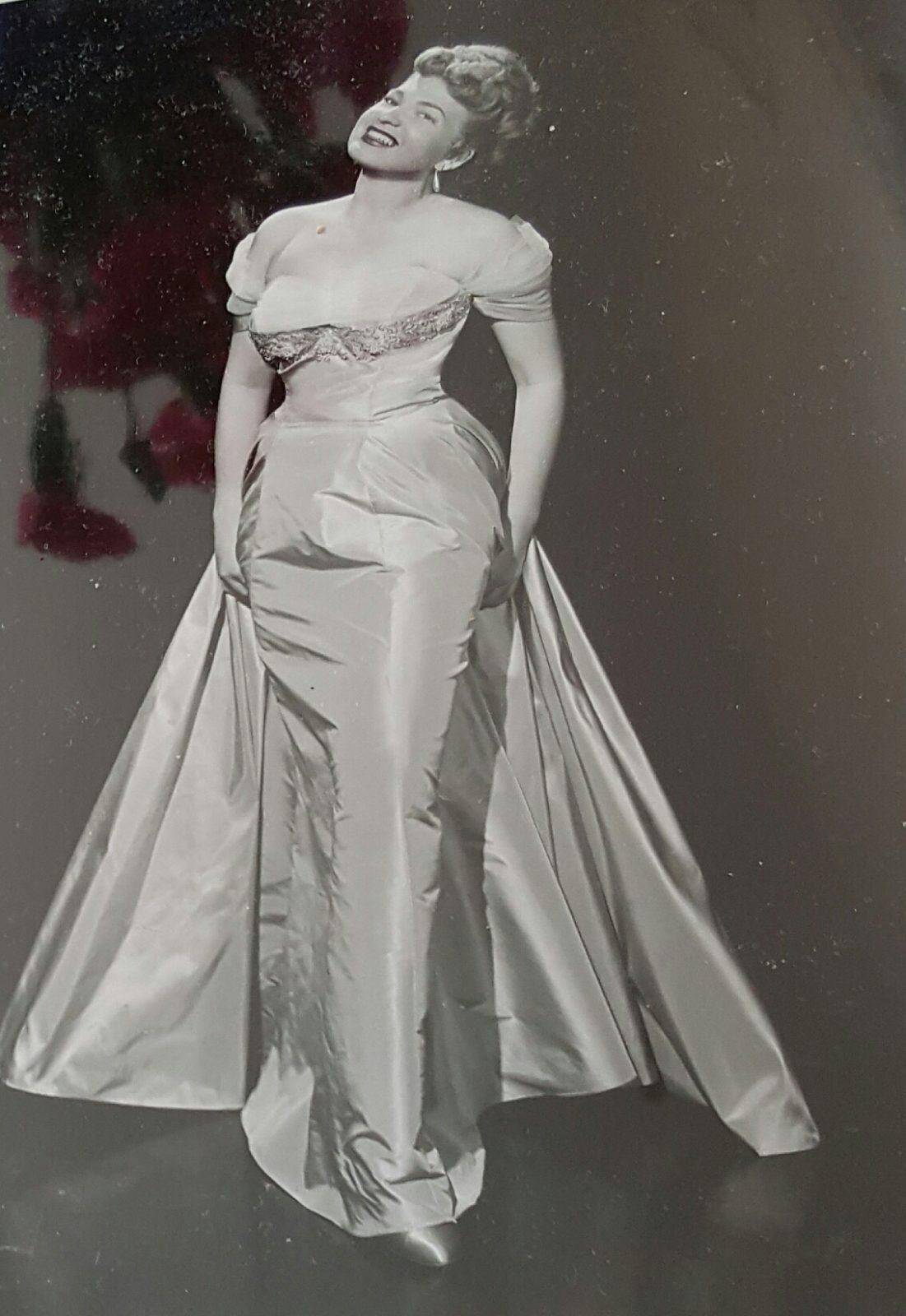 During the 1950s, Pat played in Las Vegas and at Mister Kelley's in Chicago and had Jack Cathcart, Judy Garland's brother-in-law, write an act for her that led to a six-week engagement in Alaska. She was getting ready to return to California when she was asked to stay another two weeks because Turk Murphy was coming up for a fur traders' festival and needed a singer. "The first time I heard the band, I knew that's where I belonged," Pat said.
Because of her outgoing personality, Pat found it difficult living alone after her husband, Louis Rosenaur, passed away in 2008 following 35 years of matrimonial bliss. A friend suggested she should have "a companion" to which the irrepressible octogenarian replied, "I don't know about that, but if I did, he'd have to be at least 20 years younger with a lot of money."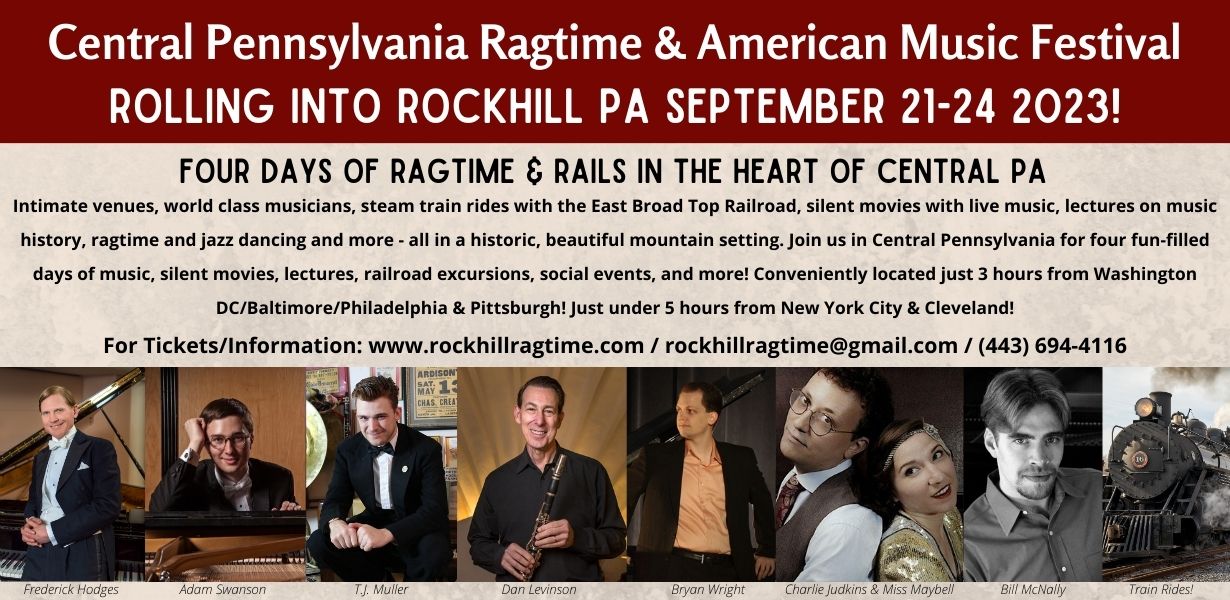 As she faced health issues in her later years, she still maintained a positive outlook, saying, "I've had a wonderful life, a happy marriage, and a really wonderful show business life. I loved being in this business, but. I couldn't go for the star thing because you have to eat, sleep, and breathe it. I wasn't out to make a lot of money. I just wanted to sing a few tunes and have a good time, and be with the people I cared about."
She was quite a gal. I'll miss her.
♫ ♫ ♫ ♫ ♫
When Alida and Pieter Meijers first came to the United States from The Netherlands in 1968, they expected to stay only a year while Pieter completed his post-doctoral appointment at the Brookhaven National Laboratory on Long Island. A year later, they were in Cairo, Egypt where Pieter taught a course in archaeological chemistry at the American University. It was back to New York in 1970 where for the next decade, Pieter would work as a research chemist at the Brookhaven Lab and Metropolitan Museum of Art and organized a Dixieland jazz band, the Isotope Stompers.
Alida kept busy while Pieter was immersed in his work and in 1973, was approached by a friend who had just opened a travel agency, suggesting she might enjoy the travel field because of her extensive travel experience and proficiency in foreign languages. "I knew nothing about the travel industry, but agreed to give it a try for a week at no pay," she recalled. "I loved it! Clients would come in to book a trip to Italy, for example, and were told 'Alida has been to Italy. Why don't you talk to her.'"
First Tour in 1984
She went to work as a travel consultant at several offices and obtained her CTC designation in 1984. The idea of combining travel and jazz was always in the back of her mind, so that year she took two bands—The Night Blooming Jazzmen from California and Desert City 6 from Phoenix—to Holland for a concert tour with 80 fans joining them. The highlight of the trip was a festival at Eindoven called Jazzdagen ("Jazz Days" in Dutch), which became the name of her company. After that, Alia contacted Holland America Line which led to her first jazz cruise featuring The Night Blooming Jazzmen and High Sierra in 1985.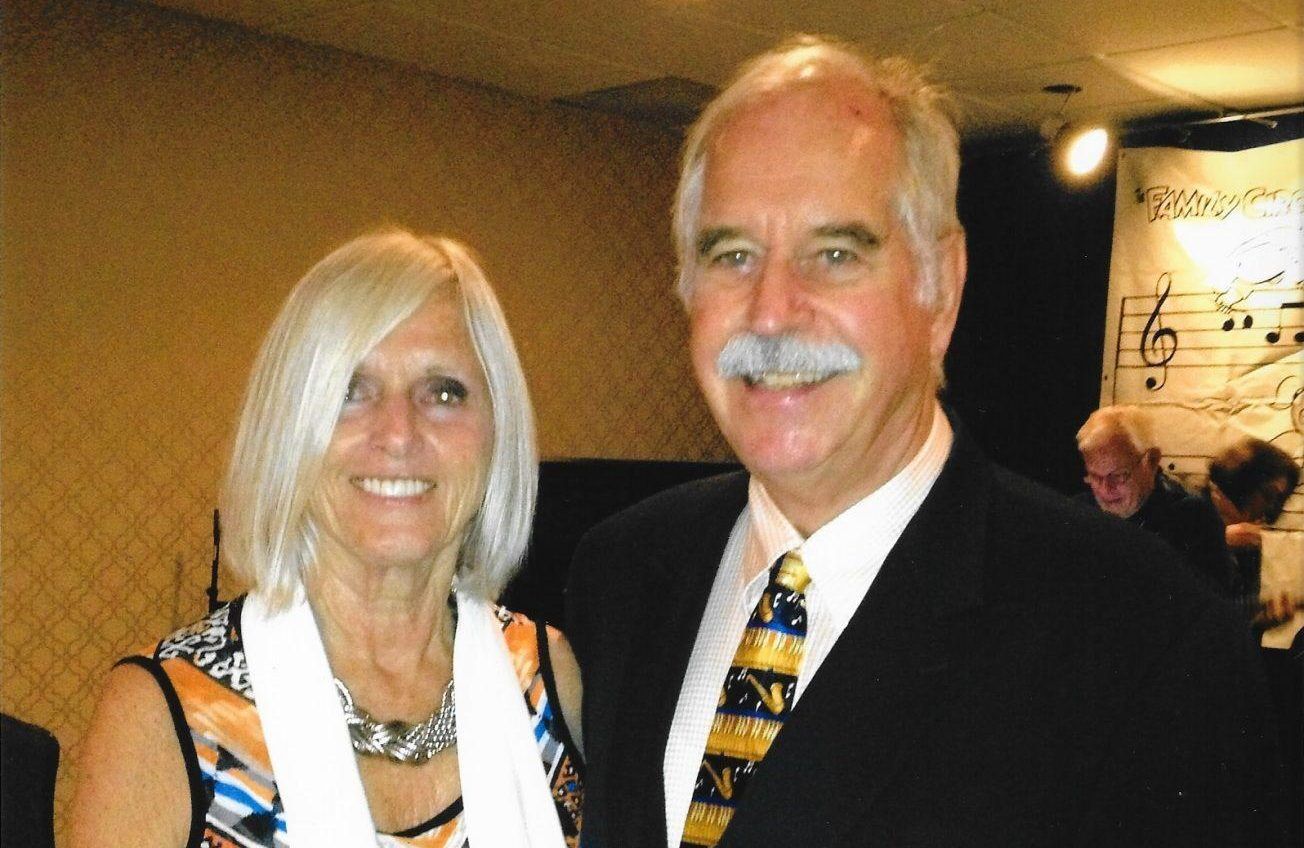 Unfortunately, a good thing can't last forever. In May, Jazzdagen announced it will end its 38-year run of booking jazz cruises with the following statement: "In 1984 JAZZDAGEN TOURS organized its first jazz tour, followed by the first jazz cruise in 1985. In the years since, there have been dozens of jazz cruises and tours worldwide, featuring the best traditional jazz, offering employment to hundreds of musicians, and providing entertainment to thousands of jazz fans.
"After 38 years, Jazzdagen Tours will have its last jazz cruise in June of 2022 in the Mediterranean. It has been a great run, but the time has come to fold the Jazzdagen tent. Times have changed, the jazz clientele is diminishing, and there are fewer jazz events, bands and musicians. Covid-19 has caused cancellation of all our jazz cruises in the past two years. We are looking forward to a restful retirement."
♫ ♫ ♫ ♫ ♫
Director of Research Collections Ricky Riccardi hit the jackpot when he was able to raise the funds needed to purchase Dr. Alexander Schiff's collection of Louis Armstrong memorabilia for the Louis Armstrong House Museum in Queens, New York. The longtime physician for the New York State Athletic Commission and president of the Actors' Temple, Dr. Schiff often traveled with Armstrong when his health started to decline, and he was the doctor who signed the death certificate in 1971.
The collection initially went up for auction this past March. Riccardi's $22,000 bid lost out to a $24,000 bid. The collection was subsequently offered to the LAHM for $30,000 that included the auction house's fees. Ricky went back to his donors and even ran a Facebook Fundraiser to raise the additional funds to facilitate the purchase.
"A Treasure Trove"
The collection proved to be a treasure trove of Armstrong memorabilia. There were 50 pages of unpublished writing about Chicago, New Orleans, Hawaii, marijuana, even Swiss Kriss, Louis's laxative of choice. Itineraries, photographs, letters to and from agent Joe Glaser, contracts, home-recorded records (not tapes) of Lucille reading "The Satchmo Story," and Dr. Schiff's notes on treating Armstrong in Las Vegas in early 1970. (Louis complained about severe shortness of breath, but still "put on two excellent performances.")
"Seeing all those documents, I knew we had a bargain," an excited Ricky Riccardi extolled. This summer he will oversee the move of the archives from Queens College to the new Louis Armstrong Center, which is due to open in September, and digitizing the Schiff collection to be available for researchers and students.