While gridlock appears to be the order of the day in our Nation's capital when it comes to resolving the major issues of the day, two of our esteemed legislators have found common ground in the world of jazz. A resolution, jointly sponsored by Louisiana Congressman Cedric Richmond of New Orleans and Missouri Congressman Emanuel Cleaver of Kansas City, proposes that New Orleans be proclaimed "The Birthplace of Jazz," and Kansas City be officially recognized as "The Home of Jazz."
Rep. Richmond contends, "The sound of brass horns and piano keys are the heartbeat of New Orleans. Since its birth in the French Quarter over 200 years ago, jazz has carried the sound and spirit of the city all over the world."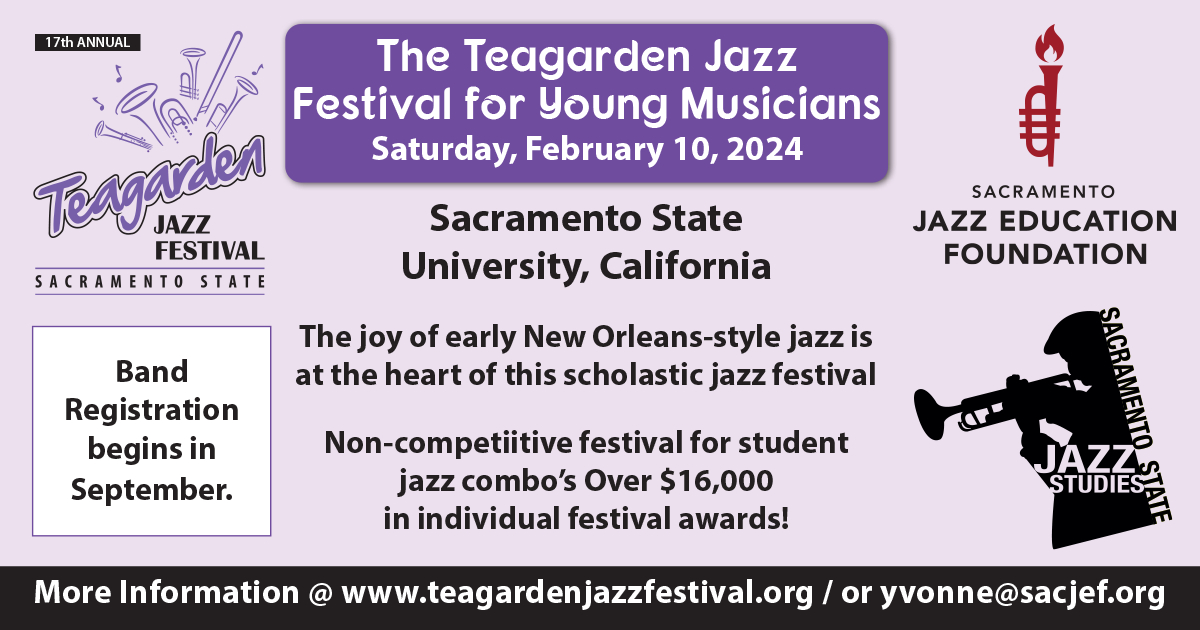 Rep. Cleaver responds, "Through the musical genius of local artists including Charles 'Yard Bird' Parker, Count Basie, Mary Lou Williams, Big Joe Turner, Bennie Moten and Jay McShann, Kansas City has become known as the breeding ground from which this music unique to the United States has grown up."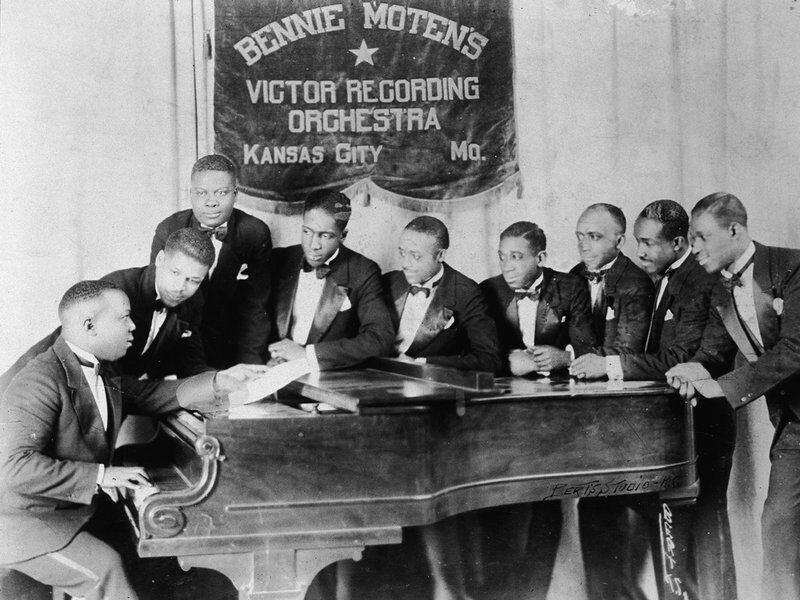 ♫ ♫ ♫ ♫
One Night with Fanny Brice, an off-Broadway musical show written by ASCAP award-winning playwright Chip Deffaa, deals with the life of the famed "Funny Girl" who rose from poverty to become America's highest-paid singing comedienne. This solo show features songs Brice made famous, from "Second-Hand Rose," "A Pretty Girl is like a Melody," "Bill Bailey," "Rose of Washington Square," to "My Man."
Deffaa, who has written shows about George M. Cohan, Irving Berlin, and Eddie Foy, provided an update on wunderkind jazz violinist Jonathan Russell, who just celebrated his 21st birthday in April. Chip wrote: "I invited Jonathan to play my Off-Broadway show, One Night with Fanny Brice, and was so delighted he said yes. He is a top jazz violinist – exceptionally lyrical and inventive, a fount of musical ideas. He's played major festivals since he was a kid, worked with everyone from Wynton Marsalis on down, and released CD's of his own since he was 11."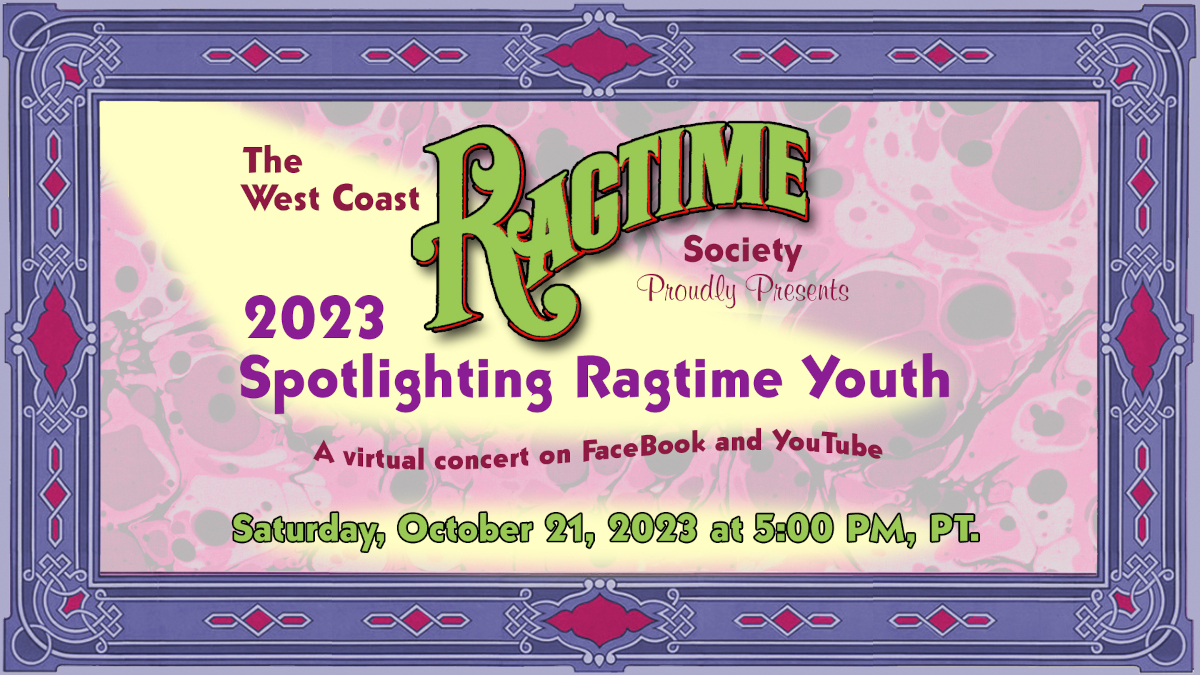 "I'd listen every night at the theater, and he'd be playing new things every night. Ours was the only musical in New York with improvising musicians. There was no 'violin book' when the show opened at St. Luke's Theater on 46th Street. Jonathan was playing by ear. He and our musical director eventually created a proper violin book, so that any theater company licensing the show now will have something for a violinist to play. Jonathan, who scores films, was creating counter-melodies on the spot. There's just so much music in him. He once gave me one of the best birthday presents I've ever received–a performance of 'Happy Birthday to You' in the styles of one major composer after another."
♫ ♫ ♫ ♫
The Rebirth Brass Band was founded in 1983 by tuba/sousaphone player Philip Frazier, his brother, bass-drummer Keith, and trumpeter Kermit Ruffins, along with classmates and marching band members from a New Orleans high school in the Treme neighborhood. The band won a Grammy Award for Best Regional Roots Music album in 2012, and recently performed at the White House for International Jazz Day as well as at the San Luis Obispo Jazz Festival in May.
When not touring, Rebirth's long-standing Tuesday night gig at the Maple Leaf Bar in Uptown New Orleans is one of the pillars of the local music scene. In 2014, NOLA Brewing Co., launched "Rebirth Pale Ale" on tap, paying tribute to the legacy of the Rebirth Brass Band.
♫ ♫ ♫ ♫
It was two decades ago that a Cuban band of mostly elderly musicians playing tunes from the 1920s and '30s became an international sensation as the Buena Vista Social Club. Their album won a Grammy, racked up more than 12 million in sales, inspired an Academy Award-nominated documentary, and led to performances at Carnegie Hall, the White House and venues around the world.
Last month, after a historic run that reignited a fascination with Cuban music, dance and culture, four of the original members got together for two farewell shows at Havana's Karl Marx Theatre as the concluding performances for this iconic band. As one observer noted, "It's the rhythm that draws people in. They don't know what's happening, but it makes them get up and dance and feel good."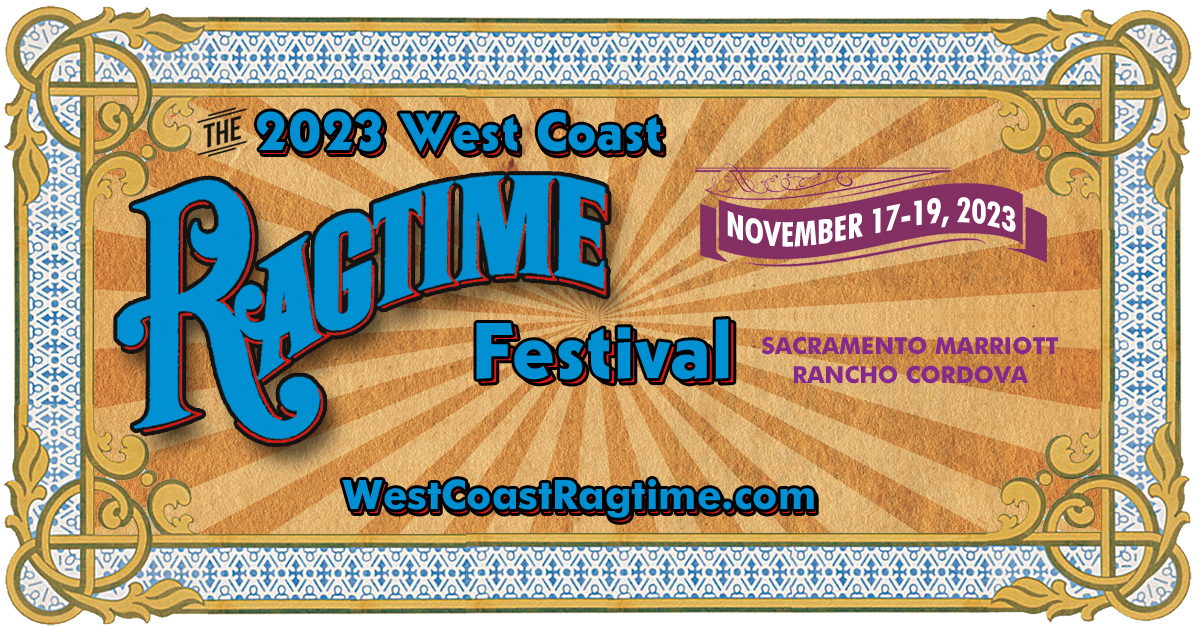 ♫ ♫ ♫ ♫
The 2016 season of SummerStage, New York City's largest free performing arts festival, will bring more than 100 performances to Central Park and 15 neighborhood parks throughout the five boroughs during the summer months.
Since its inception 31 years ago, SummerStage has benefited more than six million people. The lineup for June 25 at Central Park includes Butler, Bernstein, & the Hot 9, the Hot Sardines, and Bria Skonberg and the New York Hot Jazz Festival All-Stars (featuring Anat Cohen, Vince Giordano, Wycliffe Gordon, Joe Saylor, and Dalton Ridenhour).
♫ ♫ ♫ ♫
The May meeting of the Arizona Classic Jazz Society served a dual purpose. It was the Society's well-attended monthly concert featuring guest artist Pieter Meijers, and it also celebrated the birthday of Cheryl Thurston, the vivacious keyboardist-leader of Cheryl's Mardi Gras JB and Cheryl's Cats & Jammers.
The start of Cheryl's musical career was when her father gave her a Wild Bill Davison cornet at age 4. She played trumpet in school bands, toured Europe at 16 with the American Youth Symphony, and performed in a stage band at Kent State University. Piano lessons started at age 6, and her first professional job occurred accidentally at 14 when she replaced a piano player who didn't show up. She is also pianist for Joe Hopkins's 52nd Street JB. Cheryl and Gary Church will be organizing the jam sessions on the Jazzdagen New Year's cruise to the Mexican Riviera (Dec. 31-Jan. 7, 2017).
♫ ♫ ♫ ♫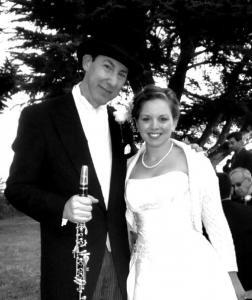 The wedding of Jim Ritter and Dixie Miller on April 30 was a happy occasion that also included a reunion of the long-time favorite Buck Creek Jazz band. Molly Ryan and Dan Levinson celebrated their eighth anniversary of togetherness on May 3.
♫ ♫ ♫ ♫
Talk about a swinging group at last month's Bern Jazz Festival in Switzerland. Billed as the Eddie Condon Heritage Jazz Band, the lineup included Harry Allen, Dan Barrett, Eddie Metz, Nicki Parrott, Ken Peplowski, Scott Robinson, Randy Sandke, and Rossano Sportiello.
♫ ♫ ♫ ♫
Bob Ringwald, leader of the Fulton Street Jazz Band, tells us "My goal for 2016 was to lose just 20 pounds. Only 30 to go."
♫ ♫ ♫ ♫
Remember: Finding old music you used to love is like getting back in touch with an old friend.