On reading Joe Bebco's excellent "Festival Roundup," the casual reader might ask "What's the difference between a Jazz Festival and a Jazz Party?" To a large degree, it's mainly in the logistics. As a generalization, a Jazz Festival involves organized bands playing in multiple venues, some of which may be temporary, outdoors and in various locations. A Jazz Party is normally held in a single location, usually a hotel ballroom, with multiple individual musicians performing "mix-and-match" sets throughout the weekend.
As one Jazz Party director once explained, "A Jazz Party is smaller with more intimate interplay between the fans and the all-star cast of individually-invited musicians. These world-class musicians may never have played together before, but you would never know that when they get to do what they do best and proceed to spoil us for any other kind of entertainment."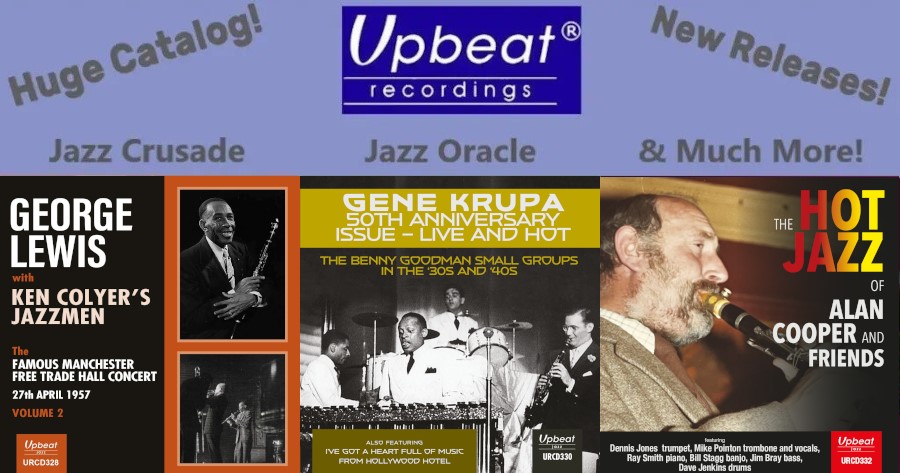 Started by Dick Gibson
How Jazz Parties came into being is attributed to the late Dick Gibson in the early 1960s. As a college athlete at the University of Alabama, he played in the 1946 Rose Bowl, after which he taught creative writing and had his friend William Faulkner as a guest lecturer at one of his classes. He went on to become an investment banker and a made a fortune by forming the Waterpik Company, which he sold in 1967. He also wrote fiction and was an expert on oriental rugs and cloisonne.
As a jazz entrepreneur, he formed the World's Greatest Jazz Band, which included Bob Wilber, Yank Lawson, Bob Haggart and Ralph Sutton. In 1962, Gibson became disenchanted with the daily commute to New York City from his home in Larchmont and decided to move his family to Denver, Colorado. It wasn't long before he found he missed the ocean and the kind of jazz he liked to hear. He told his wife Maddie (who was a member of the Canadian Trudeau family) that we couldn't do anything about the ocean in Colorado, but he could do something about jazz.
Continued for 34 Years
Starting in 1963 and for the next 34 years, he brought two dozen musicians and 500 paying guests to places like Denver, Colorado Springs, Vail, and Aspen over Labor Day weekend for this annual reunion. The idea subsequently caught on with similar events being held in some 60 cities like Atlanta, San Diego, Scottsdale, Midland, Texas and Wilmington, North Carolina, even one in England.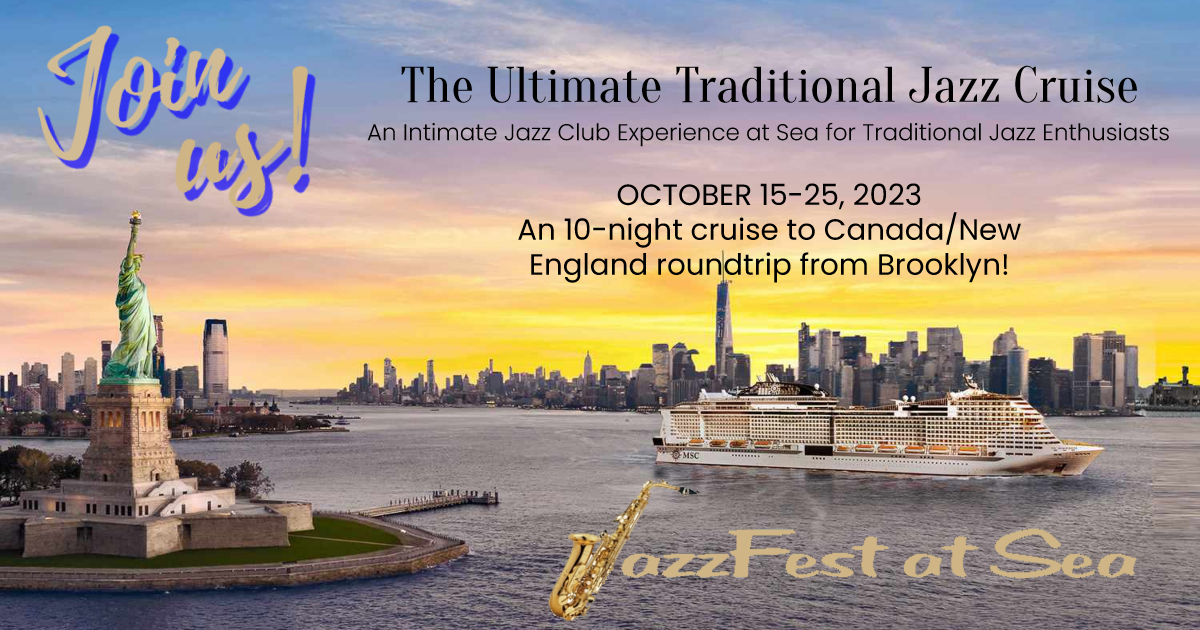 Jazz historian William Smith wrote, This was the genesis of a change in the way fans listened to jazz and the way it was played. Guests were requested to hold conversations to a minimum. 'Whispering sweet nothings' was Gibson's suggestion. Jazz lovers could hear the music in a comfortable place rather than in a smoky club filled with folks who often were there for reasons other than to hear the music. Musicians did not have to deal with extraneous noise, like busboys rattling dishes, since food was not served in the ballroom."
Jazz Party Updates
Unfortunately, the years have taken a toll on Jazz Parties and the fans who have attended them. From a high of 60 in its heyday, the surviving Jazz Parties today can be counted on the fingers of one hand. The West Texas Jazz Party is the granddaddy of current Jazz Parties, having held parties continuously in ether Odessa or Midland since 1967. Party #56 is coming up June 2-4 at the Odessa Marriott, with another stellar lineup.
Jazz Parties in Colorado Springs were originally held at the legendary Broadmor Resort. Over the years, two sponsoring organizations consolidated to become the Friends of Colorado Springs Jazz, with the Jazz Party moving to a downtown hotel. While maintaining active performing and educational programs, recent changes in the group's leadership indicted a move away from the large Jazz Party model to smaller and more frequent concerts, possibly in a cabaret setting.
The North Carolina Jazz Festival has been limited to virtual events over the past two years due to the pandemic, but is looking forward to the resumption of live performances for its 43rd annual event in the 500-seat ballroom at the Hotel Ballast come February 2023. Sandy Evans, still going strong in her 17th year as President, continues to do some creative programming without straying too far from the usual Jazz Party format.
Calling it a positive learning experience in her first year as head of the San Diego Jazz Party in Del Mar, having taken over for the late Dan Reid, Sandi Joyce reported how excited both fans and musicians were to once again be part of a live musical experience. "Being back is a gift," she said. A first for the SDJP was the installation of overhead cameras that captured the artistry of the musicians on large video screens. Another addition was the late Saturday night performance of Lizzy and the Triggermen, which proved to be popular with the swing dancers.
Chuck Redd was honored as the 2022 Jazz Legend, with Ken Peplowski due to be so recognized at the 2023 Party. It was announced that veteran pianist-arranger Johnny Varro had donated a number of his arrangements that were recorded by his Swing 7 band for Arbors Records. These charts will be posted on the SDJP website and made available for aspiring students.
♫ ♫ ♫ ♫ ♫
Memorial Day Weekend serves as a reminder that for 44 years, Sacramento, California, was a mecca for jazz fans and home to the second largest-attended music festival in the United States. Beginning in 1974 as the Sacramento Dixieland Jubilee, Bill Borcher, its first director, advocated that jazz would be ideally framed in a festival format in Old Sacramento. Soon to outgrow Old Sac, venues were extended to Downtown Sac and the Cal Expo fairgrounds, and hotel rooms in the immediate area were at full capacity for the long weekend.
Peak attendance, supported by a volunteer staff of more than 2,500, hit 85,000 during the 1980s. A marked decrease began to occur beginning in 2002, as the audience aged and the demographics changed. By 2011, organizers invited musicians from the blues, country and rock genres to perform, and the name became the Sacramento Music Festival. Attendance in 2016 was down to 22,000, and the final festival was held in 2017.
But today's Sacramento jazz fans are not devoid of the opportunity to hear their favorite music, with the fourth annual JazzFest by the River coming up on June 4 at the Sacramento Yacht Club, and the 8th annual Hot Jazz Jubilee set to blow the roof off the Doubletree Hotel in the Arden area over Labor Day weekend September 2-5.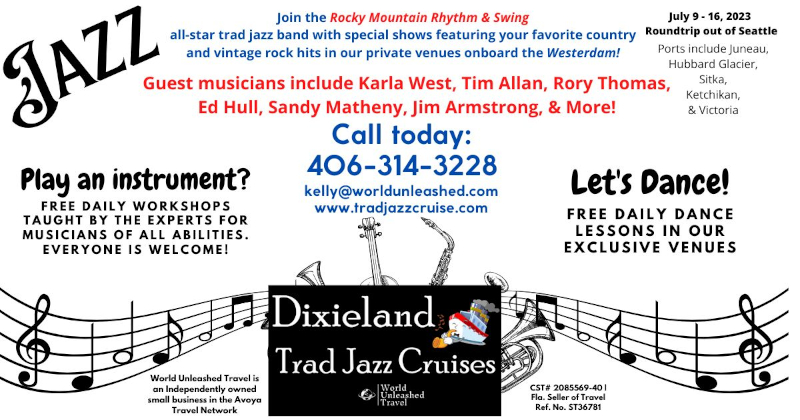 ♫ ♫ ♫ ♫ ♫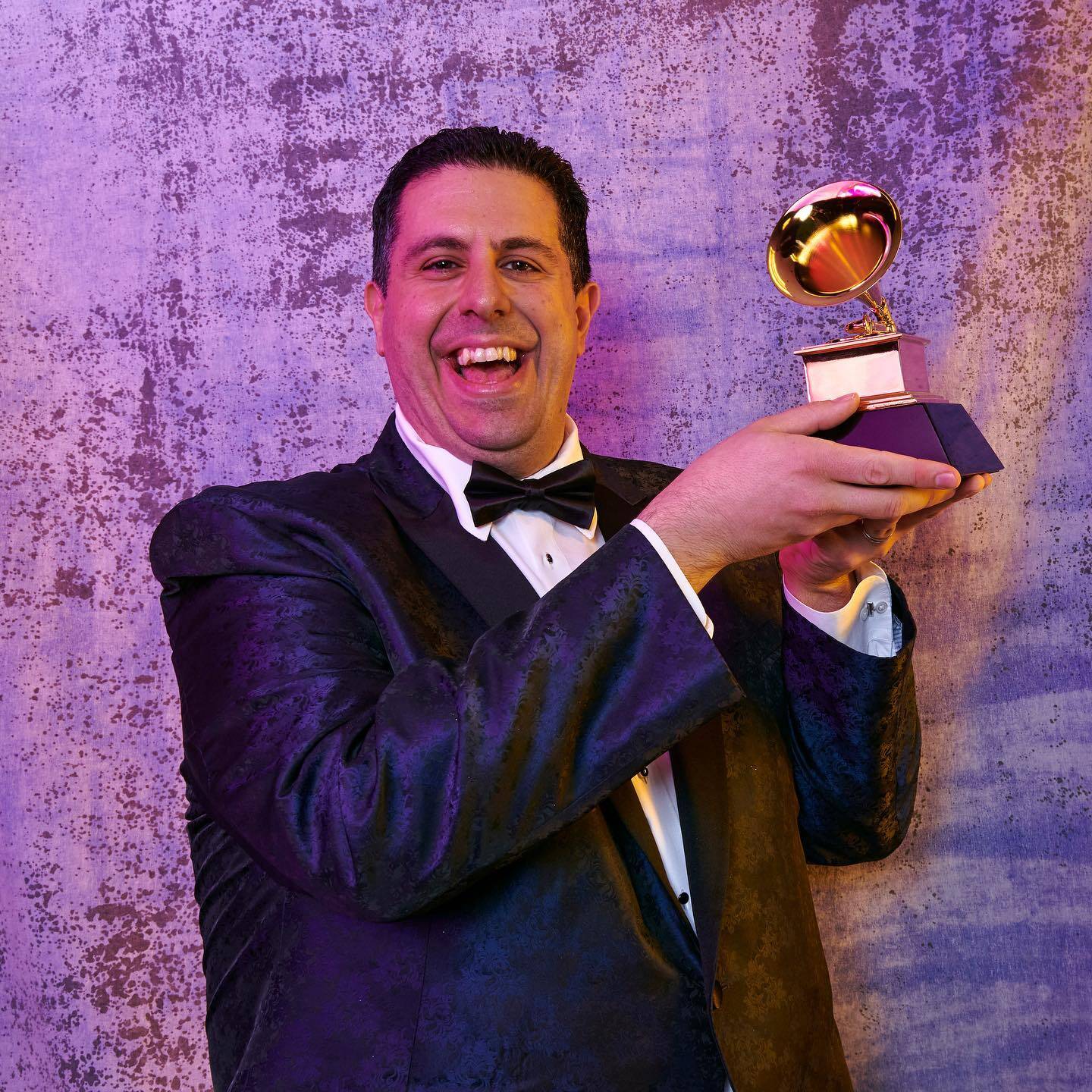 Ricky Riccardi, the Director of Research Collections at the Louis Armstrong House Museum in Queens, New York, is without question, today's greatest advocate of the Louis Armstrong legacy. He's written two highly-acclaimed books: What A Wonderful World: The Magic of Louis Armstrong's Later Years and Heart Full of Rhythm: The Big Band Years of Louis Armstrong.
At the 64th annual Grammy Awards ceremony held in Las Vegas, Ricky received his first Grammy for the Best Album Notes for The Complete Louis Armstrong Columbia and RCA Victor Studio Sessions, 1946-66. This landmark 7-CD set from Mosaic Records is accompanied by a 30,000-word essay on Armstrong's vast accomplishments and contributions in jazz.
♫ ♫ ♫ ♫ ♫
Taking advantage of her years playing with, and learning from many legendary jazz musicians, bassist-vocalist Nicki Parrott has designed a course where she shares many upright bass techniques, jazz-feels, and performance approaches that she has learned throughout her career. The course also includes a series of lessons that focus on singing while playing the bass to hopefully inspire others to do the same.
"I spent many years playing with, and learning from, many legendary jazz musicians, including Les Paul, who hired me to join his combo for the weekly Iridium gig in New York City. Les encouraged me to sing, which eventually led to my becoming a bandleader and recording artist."
Throughout the course, Nicki guides the aspiring bassist through a series of lessons and performance studies covering walking bass lines, developing a great "two-feel," breathing and vocal warmups, scatting, learning to sing and play at the same time, Charleston grooves, funk grooves, and much more. The lessons provide backing tracks for musical context.
An instant download of the course is available for $39.99 from TRUEFIRE.
♫ ♫ ♫ ♫ ♫
Paul Keller will take over on bass in the popular Parrott-Metz-Sportiello Trio for the departing Nicki Parrott who is returning to her homeland in Australia after a 28-years' stay in the United States. Keller and drummer Ed Metz Jr. were former bandmates in the Midwest All-Stars, a real swinging group that included Tom Saunders, Chuck Hedges, Russ Phillips, and Eddie Higgins. A native of Grand Rapids, Michigan, the 60-year-old Keller has a versatile background as a bandleader, composer, arranger and educator and is known as "The House Bass Player for the State of Michigan."
♫ ♫ ♫ ♫ ♫
Evan Arntzen, a fifth generation member of a musical family from British Columbia, Canada and now based in the New York City metropolitan area, proudly announced he was about to graduate with a Master's degree from the Jazz Arts program at Manhattan School of Music.
He reflected, "Man, those two years and four semesters sure went fast! It's been such an uplifting experience, and I feel extremely grateful to have met so many amazing players and professors. I really feel more is possible for me as a musician than ever before thanks to them."
Typical of these uncertain times, however, all did not go exactly as planned. Evan came down with COVID in early April, and his graduate recital was postponed until May 23.
♫ ♫ ♫ ♫ ♫
The Nash, a performing arts and education center in Downtown Phoenix, has announced a series of summer workshops open to musicians of all ages, although some require prior playing experience. Workshop topics include "Improvisation Essentials," "Jazz Combos," "Trad Jazz," "Neo Soul, A Genre of Black American Music," "Latin Jazz," and "Vocal Jazz." The later workshop will be conducted by Dennis Rowland, formerly with the Count Basie band.
♫ ♫ ♫ ♫ ♫
A 100-year-old ban on jazz music and dancing in New Orleans public schools has finally been lifted, though it was never actually enforced. At a School Board meeting on March 24, 1922, a Board member named Mrs. Adolph Baumgartner proposed a ban on jazz music and dancing. "Jazz music and jazz dancing in schools should be stopped at once," she said, adding that she'd seen "a lot of rough dancing in school auditoriums lately." The board agreed, and the ban was passed.
A current School District official said the ban was clearly racially motivated since many white New Orleanians in the 1920s considered jazz "Black music and low class." But despite Baumgartner's intent, the genre flourished inside New Orleans public schools, with many working musicians supplementing their living by teaching jazz to students. The 100-year-old ban that almost everyone had forgotten about was finally lifted, and as the District official noted, "To not want kids exposed to jazz in New Orleans is like passing a resolution in Colorado that kids could not look at the Rocky Mountains."
♫ ♫ ♫ ♫ ♫
Famed actor-trombonist-bandleader Conrad Janis requested that a traditional New Orleans-style funeral be held following his passing at the age of 94 on March 1. Musicians who followed the horse-drawn hearse bearing his casket included Flip Oakes, trumpet; Nate Kettner, clarinet; Art Dragon, trombone; Bob Aul, sousaphone; Brian O'Rorke, piano; and Dick Hardwick, drums.
Janis, who had over 100 film and television credits, is best remembered for his TV role in Mork & Mindy and was also an expert on modern art. His Beverly Hills Unlisted Jazz Band was a popular draw on the Dixieland circuit and often had fellow actors Jack Lemmon, George Segal, and Hal Linden sitting in.
♫ ♫ ♫ ♫ ♫
"There's no such thing as a wrong note." – Art Tatum