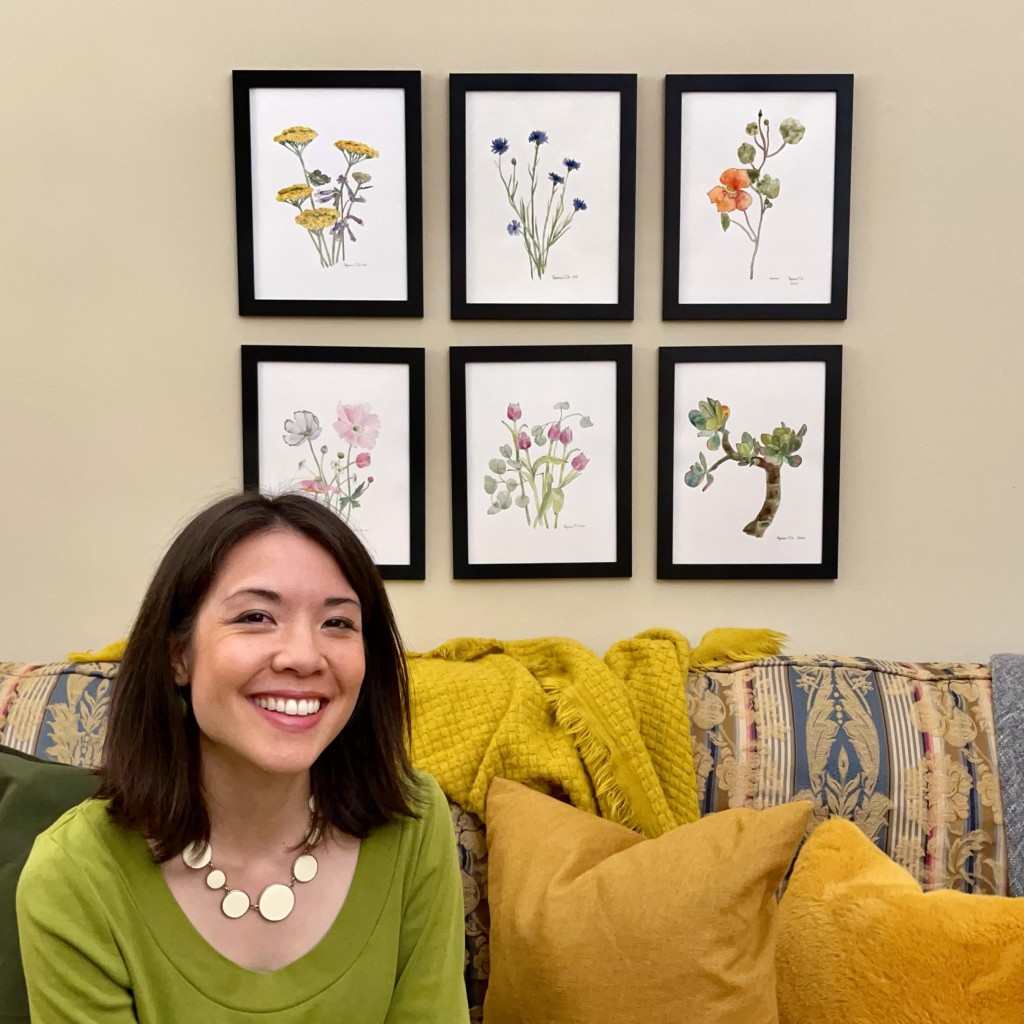 Stephanie Trick has found that painting has given her a release from the "high" of performing, and the results have been most impressive. This paint-on-the-go hobby could well develop into a second career for this talented stride pianist.
"My grandparents on my dad's side were florists in Santa Maria, California," Stephanie remembers. "Growing up, I admired the color plates of botanical studies lining their walls. I think that subconsciously inspired me. I took basic art classes when I was fairly young and started drawing botanical subjects about five years ago, using some brush pens (that are basically blendable markers) I found while in Tokyo. A year later, I started working with watercolor which has a greater range of expression."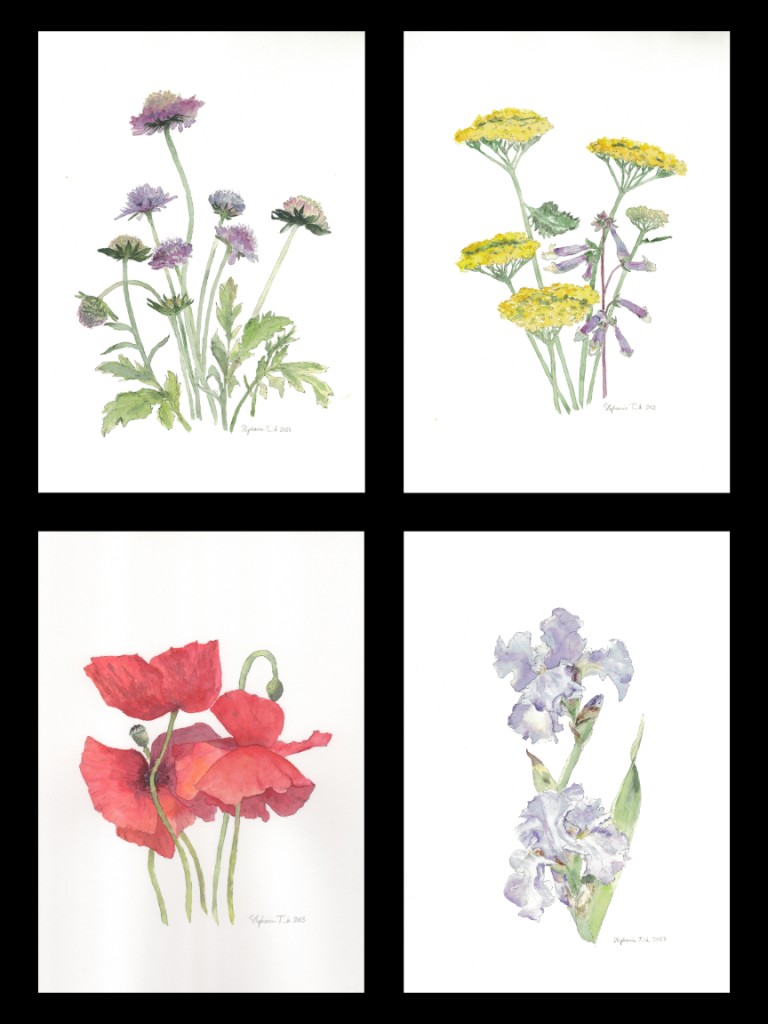 "I get inspiration for painting on tour. Paolo (Alderighi) and I sometimes find ourselves in places with beautiful natural surroundings. When we go for walks, I take copious photos of wildflowers. When I receive flowers after concerts, I take photos of them to paint later since I can't take them with me. Painting helps me unwind after concerts and makes me feel closer to nature."
Ideal Hobby for Traveling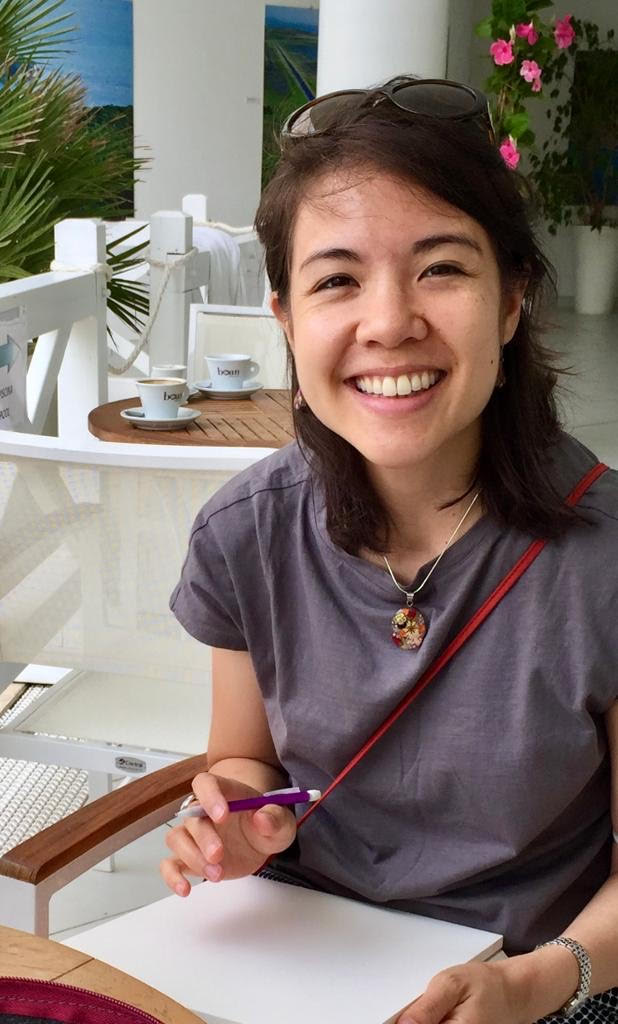 "I love being able to mix my own colors and have more expression that way. Watercolor is perfect for traveling because there's no mess, and it's lightweight. I use both normal brushes and water brushes for the road, which are watercolor brushes with a cartridge that can hold water so I can paint on planes, trains and in the car. It's a very rewarding pastime. I threw myself into it during the first part of the pandemic, and I really enjoy the creative outlet. I'm looking forward to seeing where it takes me."
"Originally, painting was something I did in private, not thinking I would show my efforts to anyone. Over time I've felt more comfortable sharing them with friends. When Paolo and I played a piano festival on the charming island of Samso in Denmark, I had the opportunity to debut my botanical watercolors in an art show, which meant a lot to me. I'll be doing another exhibit of my paintings of botanicals and landscapes in conjunction with a concert we will be doing in France in the summer of 2025."
♫ ♫ ♫ ♫ ♫
As a member of a trio entertaining the passengers aboard a cruise ship plying the waters of the Mississippi River, drummer Ed Metz has been enjoying a new and fulfilling experience this past year. We caught up with Eddie when the Mississippi Viking was docked in Red Wing, Minnesota for an update on his travels.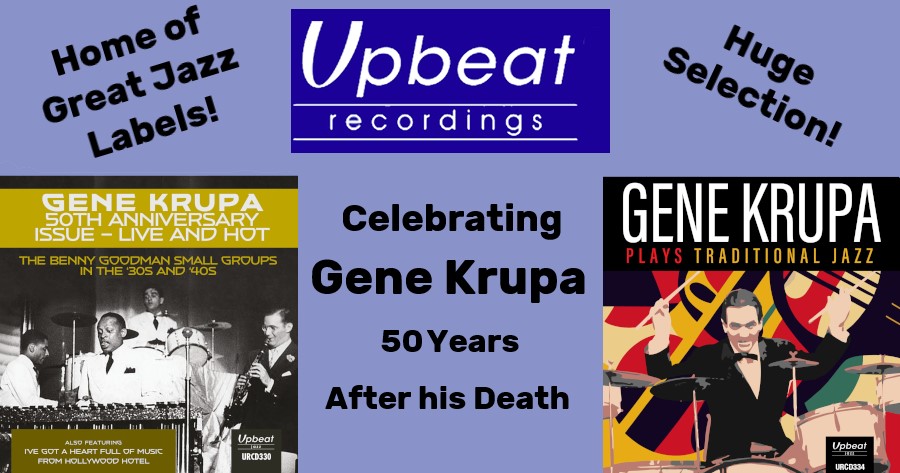 "It's not where I thought my career would be at the age of 65,' he observed, "but the part of the music business I was in has changed. Ask any of us who were the "jazz party" guys, and you will be told it has all but disappeared. This "boat gig" is steady work with benefits—four weeks on, four weeks off—and I don't have to do the shameless self-promotion looking for gigs."
"The Viking Trio, as we are known, is the backbone of the entertainment on the ship," he continued. "We do sets in the afternoon playing standards, the Great American Songbook and Latin numbers. In the evening, we back a single or duo for a show geared to where the ship is on the river. We do about 10 different shows. When we are in New Orleans, it will be Dixieland or Louis Armstrong. Further up the river, it's a Cajun show. Blues and Soul will be featured in Memphis. All the shows have been specially designed and arranged by Tom Hook."
As the world's largest cruise company, this is Viking's first venture into the heartland of North America. The Viking Mississippi can accommodate 386 guests in 193 outside staterooms, with a crew of 148. Cruises can run from 8-days to two weeks.
One of the Black Dogs
Ed Metz has had a multitude of varied experiences since he was given a set of drum sticks by the drummer in his late father's Dixieland band at the age of three. He was a member of the New McKinney Cotton Pickers at age 14. His summers while in college were spent as a member of the house band at the Grand Hotel on Mackinac Island in Michigan. He went on to be the drummer in Count Basie's last band and was a staff musician at Disney Worl;d in Florida. He was the "Watch Dog" in the infamous Black Dogs Jazz Band during their 1988-2001 run as the rave of the festival circuit. Festivals, cruises, free-lance work, and recordings followed as well as serving as a clinician at youth jazz camps.
Asked about the current whereabouts of the former Black Dogs, he said most are retired—Davy Jones, who led the Floridian Resort band; Jim Buchman in Vancouver, Washington; Dave Gannett in New England; and Bob Leary, who occasionally plays with the Midiri Brothers. Steve "Uncle Yoke" Yokum passed away in 2020 while living in The Netherlands. Still active are Tom Hook, Bobby Durham, Pat Gullotta, and Dave Poe.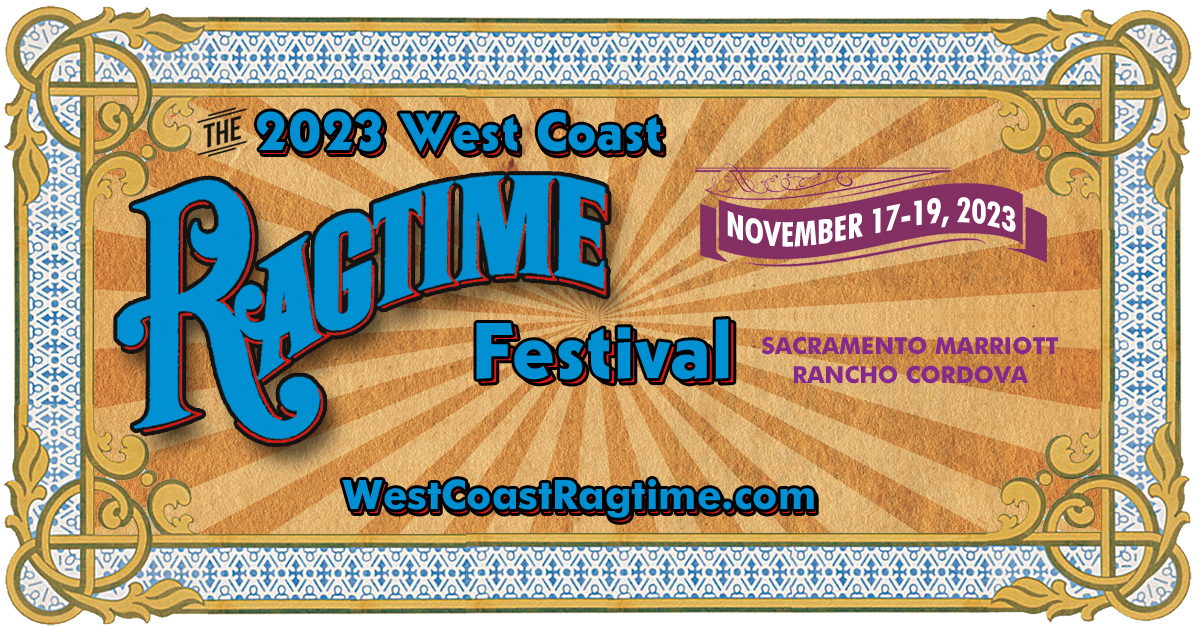 ♫ ♫ ♫ ♫ ♫
Tuesday, September 5th marked the 100th episode of Rossano Sportiello's "Live from the Flat in Greenwich Village" streaming programs. Started during the Pandemic, the one-hour, weekly show occasionally includes guests and has attracted a worldwide audience that responds to Rossano's wish that "May the music bring you happiness."
♫ ♫ ♫ ♫ ♫
Dan Gabel has joined the Music Department faculty at Westfield (MA) State University to teach jazz history and lead the college's Big Band. Trombonist Gabel leads several bands that perform throughout New England and is the president of the American Big Band Preservation Society.
♫ ♫ ♫ ♫ ♫
According to mom Alicia Clancy, daughter (and TST ragtime columnist) Ramona Baker has traded her Art Chair in California for a room in an old apartment in The Bronx. "She's made the move and has found a job as a tour guide on New York City's Lower East Side. She was told the way she dresses in vintage attire, the tips will be great. Look for this Fierce One on the subway, Friends."
♫ ♫ ♫ ♫ ♫
After leading the American Jazz Museum in Kansas City through the pandemic and helping it stabilize after turbulent times, Rashida Phillips announced her departure. A current associate will pick up the baton as interim director and allow "a seamless transition" to the Museum's next leader.
♫ ♫ ♫ ♫ ♫
Registration is open for the 9th edition of the New York Jazz Camp to be held April 22-28, 2024, at the Greenwich House Music School. Directed by Molly Ryan and Bria Skonberg, the camp provides instruction and performing experience to 48 musicians of all skill levels. Limiting six enrollees on each instrument, the students are arranged into bands for the week to build a repertoire which they will perform at a reputable jazz club at the conclusion of the camp.
The 2024 faculty includes Catherine Russell, vocals; Mike Davis, trumpet; Don Wilkins, trombone; Dan Levinson, reeds; Rossano Sportiello, piano; Tal Rohen, bass; Cynthia Sayer, banjo; Kevin Dorn, drums; and John diMartino, piano-vocal accompanist. The student bands will perform at the Gotham Jazz Festival at the conclusion of the camp, which also offers optional off-site evening group jams and visits to recommended concerts and venues.
♫ ♫ ♫ ♫ ♫
Back in 1934, part of Duke Ellington's daily routine was answering his fan mail. An item in the Baltimore Afro-American newspaper paper reported that Duke "really believes in answering his fan mail, prefers gin, plays bridge, and writes music for relaxation." Most of the fan letters tell him how much the writers enjoy his broadcasts and records and request an autographed picture.
Duke often told his audience "love you madly," which not surprisingly, elicited "mash letters" from distaff fans infatuated with the debonair bandleader. One letter came from a lady of means in Surrey, England, who in delicate and sensitive handwriting on engraved stationery, wrote that she had named her new house "Ellington" and requested a photo. The letter was forwarded five times before it reached Duke in Kansas City where the band was playing.
In case you are wondering, Ellington's monthly postage bill answering fan mail in 2023 dollars would be $1,050.
♫ ♫ ♫ ♫ ♫
Author Anne Montgomery tells her fellow writers: "I'm happy to deal with life's little difficulties, but only if there's a good story involved."