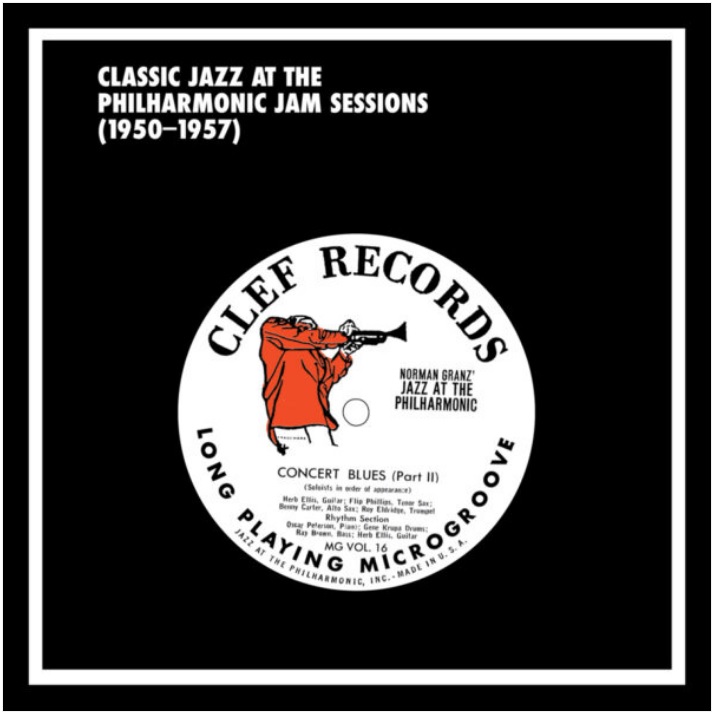 Nine concerts; 31 jazz legends; 86 different songs; twelve hours of music on ten CDs. The statistics are staggering. These are the long-neglected 1950s Jazz at the Philharmonic concerts that Norman Granz presented, by then following a well-worn formula that had served him since 1944. That's when he conceived the idea of putting his favorite jazz musicians on stage in a jam-session setting, which proved successful both in concert and on record.
As John McDonough's exhaustive liner notes point out, the initial six years were documented in a 10-CD set issued in 1998 by Verve (a label Granz founded). It's out of print, but a decent copy won't bankrupt you. Once a Mosaic set goes out of print, however, the price tends to skyrocket, so if you have neither, I'd start with this one. True, you won't have Billie Holiday or Charlie Parker or even Charlie Ventura, but '40s JATP veterans Coleman Hawkins, Charlie Shavers, Bill Harris, Illinois Jacquet, Flip Phillips, Hank Jones, Ray Brown, and Jo Jones are all here. And Oscar Peterson, who was just dipping his toe in the JATP water in 1949, plays his butt off on most of the sessions in this Mosaic set.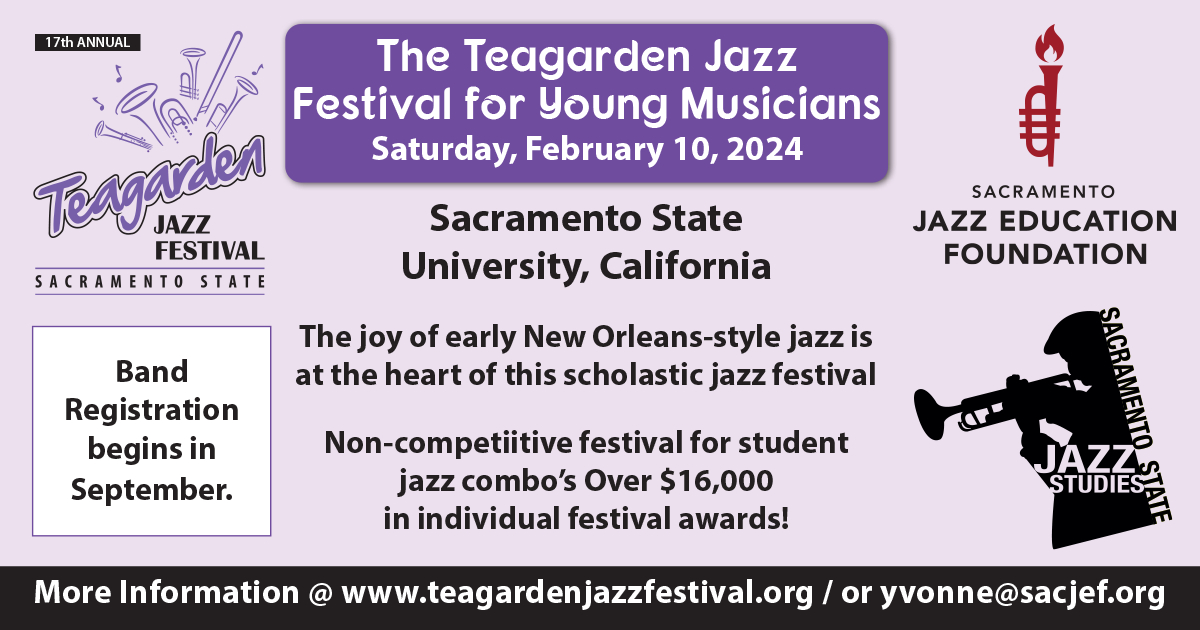 The recordings are drawn from nine concerts given at venues ranging from Carnegie Hall to the Hollywood Bowl. As the box-set title reminds us, these are "Classic," not "Complete," a distinction that gives Mosaic latitude to cherry-pick the best of a bunch. And ownership issues prevented including all or part of some of the 1950s JATP concerts. Granz originally issued much of this material on labels he created but ultimately sold, and those sales seem to have gone every which way.
One of the highlights is two complete concerts from late 1957 – the final two in this set. They each feature an opening line-up of Sonny Stitt, Illinois Jacquet, Flip Phillips, and Lester Young on horns, Oscar Peterson at the piano, and a rhythm section of Herb Ellis, Ray Brown, and Jo Jones. Stitt was the new man here, but he fits right into the ethos of the ensemble. There's a fondness throughout all of the concerts in this set for throwing in quotes from other songs, and Stitt manages to segue "Rhapsody in Blue" into "Laura" even as he's navigating an "I Got Rhythm" clone titled "Merry-Go-Round."
Then Coleman Hawkins and Roy Eldridge are featured with MJQ members John Lewis, Percy Heath, and Connie Kay. Speaking of quotes: Lewis begins "Blue Moon" as if he's about the play Gershwin's "Mine," but Eldridge soon comes in to take possession of the melody.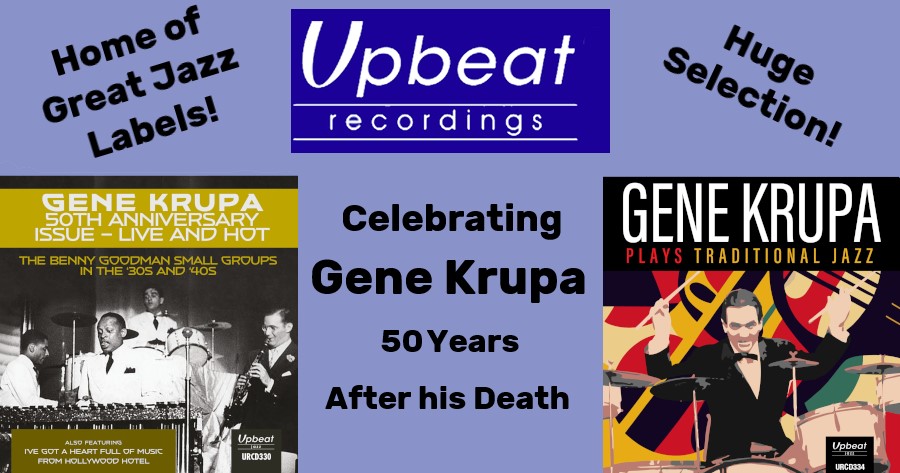 Another newcomer to the JATP fold is Stan Getz, who gets a set in both concerts alongside J.J. Johnson. Peterson is back on the piano bench, with Ellis, Brown, and Kay as the rest of the rhythm. It's a blast of cool, echoing the easygoing feel of the Giuffre-Brookmeyer-Hall trio. A busy "Billie's Bounce" sets the tone, but the gorgeous harmony the leaders like to produce is on full display in "My Funny Valentine."
Both concerts wind up with Ella Fitzgerald in full-steam-ahead mode, backed by most of the players, unleashing "Stompin' at the Savoy" with all the scatting you expect (was that Mendelssohn's "Wedding March" creeping into one such scat segment?) and a lively response from the band.
Are the concerts formulaic? You bet. The emphasis is on jam sessions, thus we get a lively opener, often a blues, to introduce the headliners. They pace themselves on chorus after chorus, always bringing the number to a pitch of excitement.
Thus the start of the first concert documented here, from 1950, as Harry "Sweets" Edison, Buddy Rich, Harris, Phillips, Young, Jones, and Brown tackle "Norgran Blues," named for one of Granz's record labels. Edison, Phillips, and Harris each take six or more choruses on this 12-bar blues; by the third chorus or so, the rest of the horns are riffing behind the solo. Then Prez steps in, each of his successive choruses flirting with strange rhythms and dissonant notes before he puts the number to bed.
A pair of ballads follow, which evolved into a ballad medley in subsequent programs, giving a handful of soloists 32 bars apiece to reckon with. The concerts then typically broke into smaller-group units to highlight a particular player or two. With Buddy Rich and Gene Krupa fronting separate ensembles at the September 13, 1952, concert, it was only natural to bring them together for an audience-pleasing back-and-forth. And the audience was, indeed, ecstatic—you can easily hear the reaction.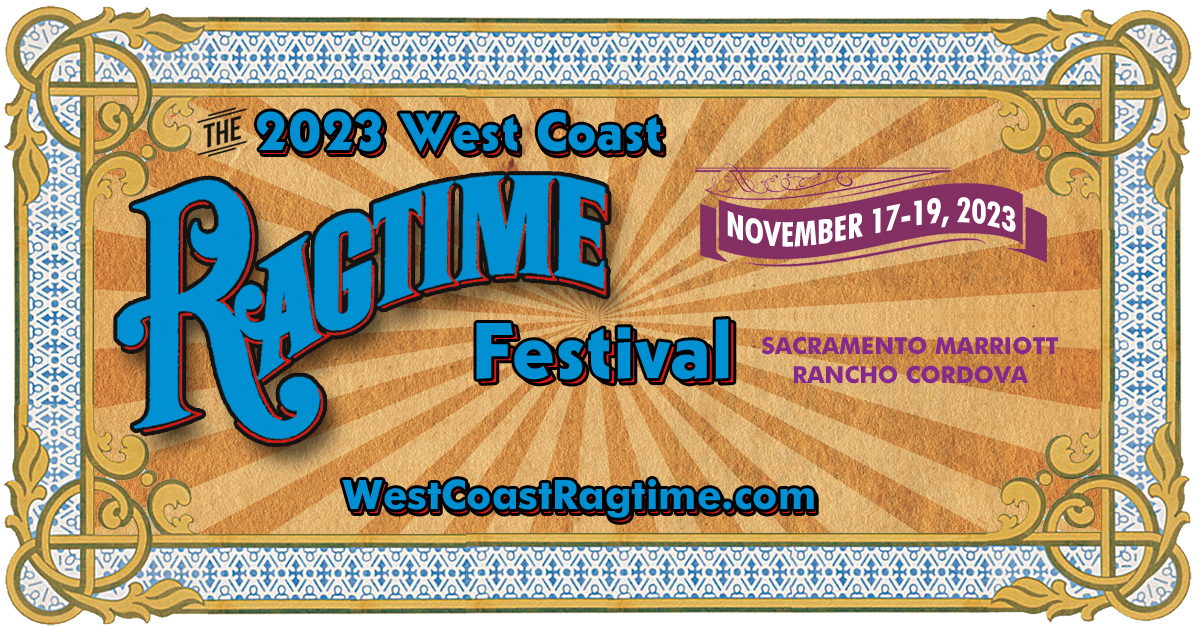 Granz liked to characterize some of these concert moments in competitive terms—"The Drum Battle," "The Challenges," and "The Trumpet Battle" are titles he assigned to particular cuts on these recordings—and there's an aspect to the jam-session portions that seems to pit player against player. Of course, there's a segment of any audience that seeks the kind of competition at which a victor is declared, with a trail of wrecked cars or broken bones helping define the "losers." But that's not what's happening here. Music is exciting only when it's a cooperative venture, and these artists, trained through countless hours of live performance, know how to create excitement without being nasty. I'm not hearing "I can do better than you" in these tracks. Take a number like "Cool Blues," which opens the concert of September 19, 1953. It runs a solid 23 minutes in which a succession of soloists, per the formula, launch into multiple choruses that work only because every player is listening to the others, whether comping or riffing or coming up with new solo ideas.
Listen to Charlie Shavers as he builds and builds, starting slowly, melodically, comfortably mid-register, then wheeling into faster fingering and higher notes. Willie Smith, who follows him, builds further on that, getting way up there on his alto before ending with in a screech.
As McDonough observes, "Cool Blues" is another showcase of quotes, with Shavers hitting "Perfidia" and Smith finding his way into the verse of "Swinging on a Star." Even the riff-meisters get into the act, with "Undecided" popping up behind Bill Harris's solo. Just as Smith built on Shavers, so too does Benny Carter build on Ben Webster's contribution. Carter is especially on fire, leaving the perfect level of energy for Roy Eldridge's entrance, and he takes it all home with his usual excitement.
Usual? That's a tricky term to apply here. It's like commenting on Heifetz's "usual" level of perfection, which, quotidian though that may sound, is always exciting as hell.
One of Granz's most celebrated events was a Hollywood Bowl concert on August 15, 1956, in which JATP conventions were presented alongside showcases for Art Tatum, Louis Armstrong, and Ella Fitzgerald. The full concert came out on a two-CD set about a decade ago, but, whether because of ownership issues or because much of the material falls outside the jam-session these of this set, you're only getting Eldridge, Edison, Phillips, Jacquet, Peterson, Ellis, Brown, and Rich. I've made my peace with this. And, getting back to the quotes department, check out the way Edison works "The Donkey Serenade" into "I Can't Get Started." Also noteworthy is Peterson's ability to switch instantly from soloing to comping. Edison hesitates a moment before taking his choruses in "Jumpin' at the Woodside," and you can hear that Oscar was good and ready to hold forth on his own—just in case.
There's a lot of listening to be had in this set, and the restored sound quality makes it easy on the ears. We're in a fascinating era in which swing veterans are pushing into the language of bop, alongside players like Dizzy who helped invent the language. But everyone here had something worthy to say, and the broad jam-session canvas allowed plenty of room to say it. This is a fun set to explore right out of the box, and a collection that will reward repeated listening.
Classic Jazz at the Philharmonic
Jam Sessions 1950-1957
Mosaic Records www.mosaicrecords.com