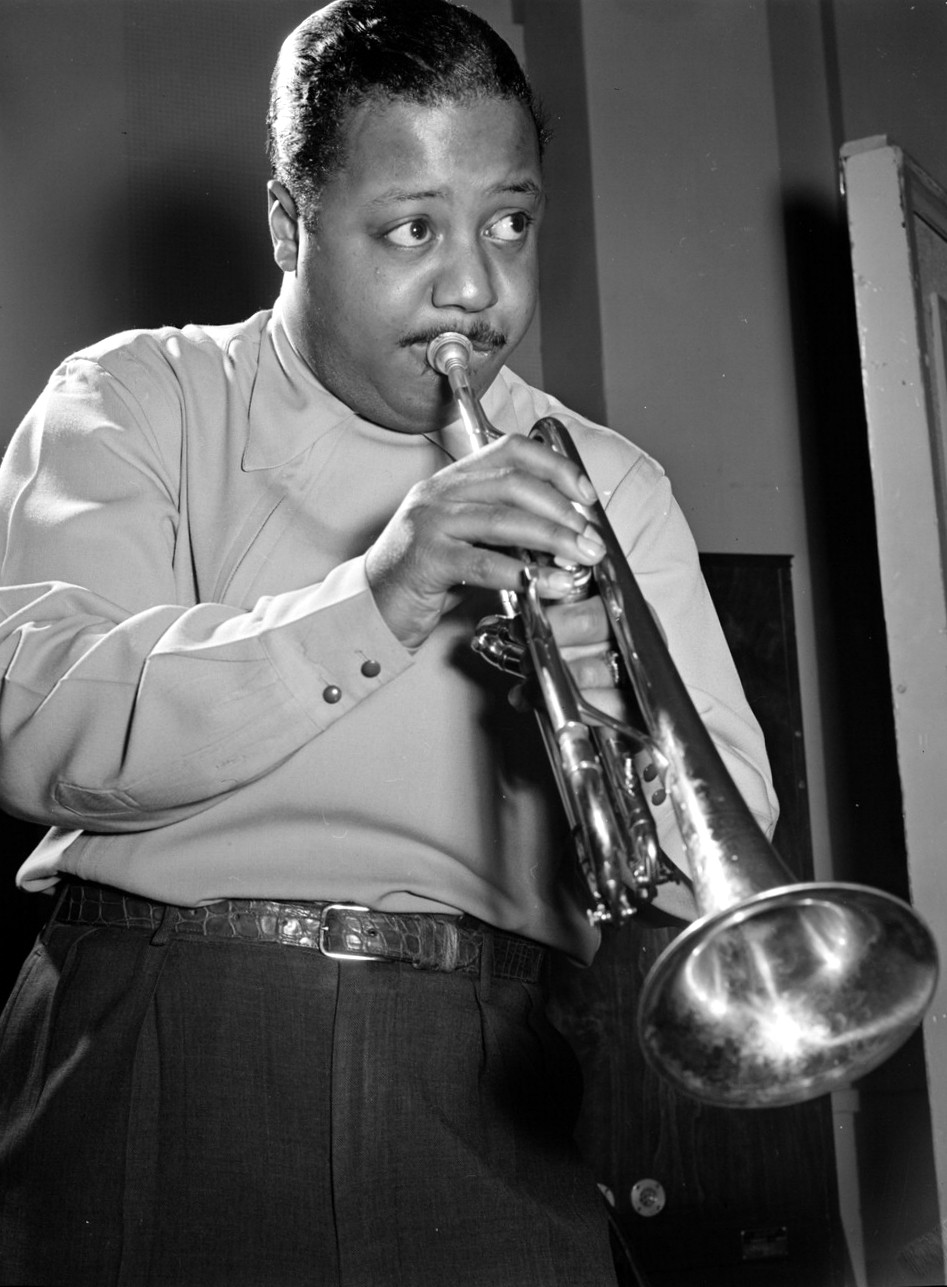 When one thinks of the great swing trumpeters of the 1930s and '40s, the names of Louis Armstrong, Bunny Berigan, Henry "Red" Allen, Harry James, and Roy Eldridge come immediately to mind along with a half-dozen others. One trumpeter who is often overlooked altogether belongs up at the top with the other immortals. Charlie Shavers' wide range, beautiful sound, impish sense of humor, and exciting solos should have made him a household name, yet for several reasons he is somewhat forgotten today.
Charlie Shavers was born on August 3, 1920, in New York City. For most of his life his birth date was listed as 1917 due to him lying about his age when he joined the John Kirby Sextet when he was barely 17 so as to avoid child labor laws.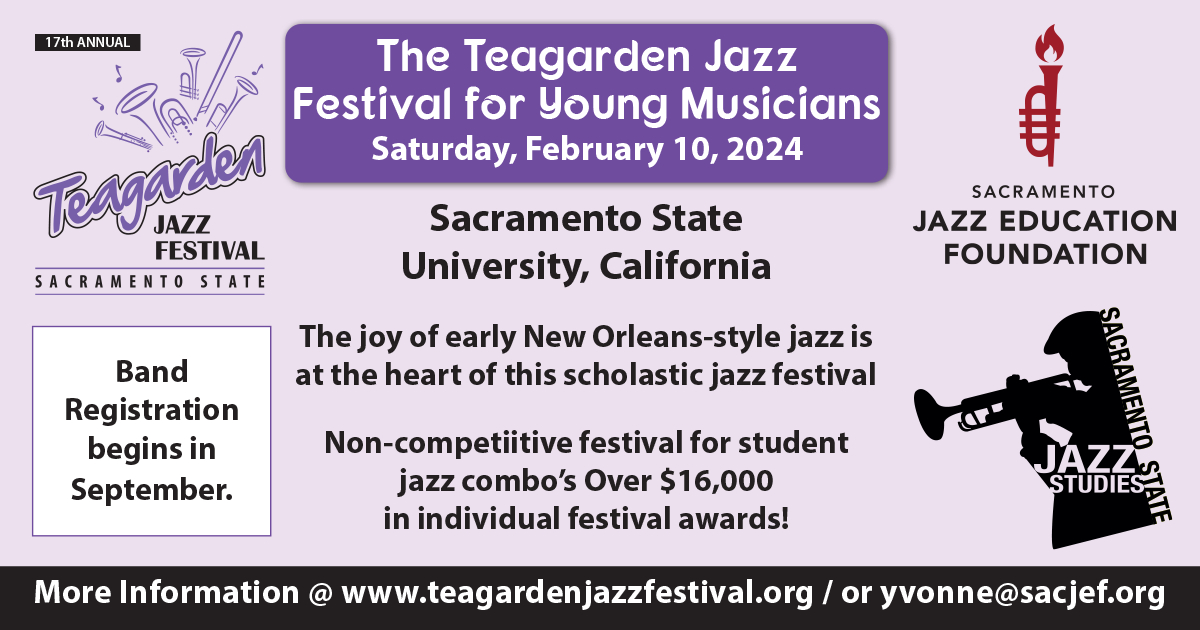 Although Shavers' father and older brother were trumpeters, he at first played banjo in addition to a bit of piano. While attending military school, he played alto horn in the band for one year. Due to a shortage of trumpeters, he was persuaded to switch to trumpet the following year. As a young teenager in 1935, Shavers worked in Philadelphia with Frankie Fairfax's Campus Club Orchestra, an experience he remembered mostly for the sidemen being cheated out of their money by the leader.
He had happier experiences working with the big bands of Tiny Bradshaw (1936) and Lucky Millinder. In 1937 when he was still just 16, he made his recording debut with Lucky Millinder and the Mills Blue Rhythm Band, an ensemble that also included trumpeter Harry "Sweets" Edison (before he joined Count Basie), trombonist Wilbur DeParis, altoist Tab Smith, and pianist Billy Kyle.
1937 was a busy year for Shavers. In addition to dates with the Mills Blue Rhythm Band, he recorded with an octet and a septet led by Kyle, singer Maxine Sullivan, and on a session apiece with clarinetists Jimmie Noone and Johnny Dodds (in early 1938), both of whom had emerged from Chicago and were visiting New York. While it may seem a bit odd for the 17-year old to be recording with the two New Orleans veterans, he fit right in on such numbers as "I Know That You Know" and "Apex Blues" (retitled "Bump It") with Noone, and "Wild Man Blues" and "Melancholy" with Dodds.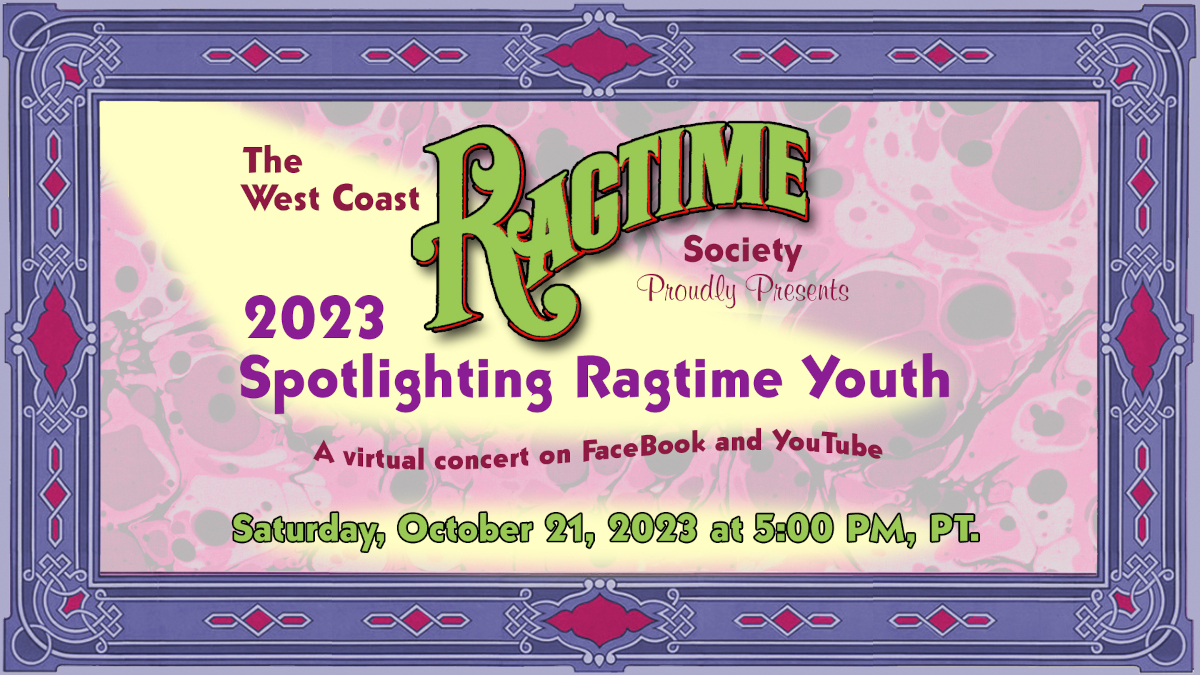 Most importantly, in 1937 Shavers joined the John Kirby Sextet. The young trumpeter's virtuosity and his arranging talents (he would arrange for the majority of the Kirby Sextet's recordings) were invaluable assets. The group gained a reputation not only for its complicated yet flawlessly played ensembles but for its quiet volume. Shavers utilized a mute on his trumpet much of the time (blending in perfectly with Buster Bailey's clarinet and Russell Procope's alto) and rarely hit high notes with the group, so part of his growing artistry was not displayed. But during his seven years with Kirby, the band was in great demand and worked, recorded and appeared on the radio regularly.
During this period, Shavers contributed many originals to the group's repertoire including the atmospheric "Pastel Blue." His best-known song was recorded initially without a title. When the trumpeter was sent a telegram asking what to call it, he was not sure and responded "Undecided." Ella Fitzgerald's vocal version helped make the song a hit.
In addition to his work with Kirby, Shavers was part of record dates led by Maxine Sullivan, Buster Bailey, Midge Williams, Billie Holiday (including "Them There Eyes" and "Swing Brother Swing"), Trixie Smith, Blue Lu Barker, Red Norvo, Mildred Bailey, Teddy Grace, Rosetta Howard, Alberta Howard, Ginny Simms, Una Mae Carlisle, and the obscure singers Tina Mayberry, Jack Sneed, Bea Foote, Lether McGraw, and Lee Brown. He also guested on a record date by Charlie Barnet's big band and was on a pair of hot sessions with Sidney Bechet's New Orleans Feetwarmers (including "I'm Coming Virginia," "Limehouse Blues," "Twelfth Street Rag," "Lady Be Good," and "What Is This Thing Called Love"). Everyone was impressed by the trumpeter's ability to solo in his own individual voice, read music perfectly, and lead ensembles despite his youth.
When Charlie Shavers left the John Kirby Sextet in 1944 to work in the studios with Raymond Scott's orchestra, he had been so much a part of the Kirby sound that, although they struggled on for a few more years, it was really the end of the prime years of the sextet.
While he spent much of 1944 working on the staff of CBS with Raymond Scott, he was free to freelance. That year Shavers (who was still just 23) led his first three record dates, heading all-star groups. He also recorded with a variety of impressive swing combos including with Sid Catlett, Georgie Auld, the Keynoters, Joe Marsala, Coleman Hawkins, Don Byas, Cozy Cole, Benny Goodman, and the Teddy Wilson sextet (with Red Norvo and Teddy Wilson) in addition to being a regular on Mildred Bailey's Music 'Til Midnight radio show. So what stopped Charlie Shavers from becoming a major name? He seemed to be on the brink of major success and was in great demand by many of swing's biggest names.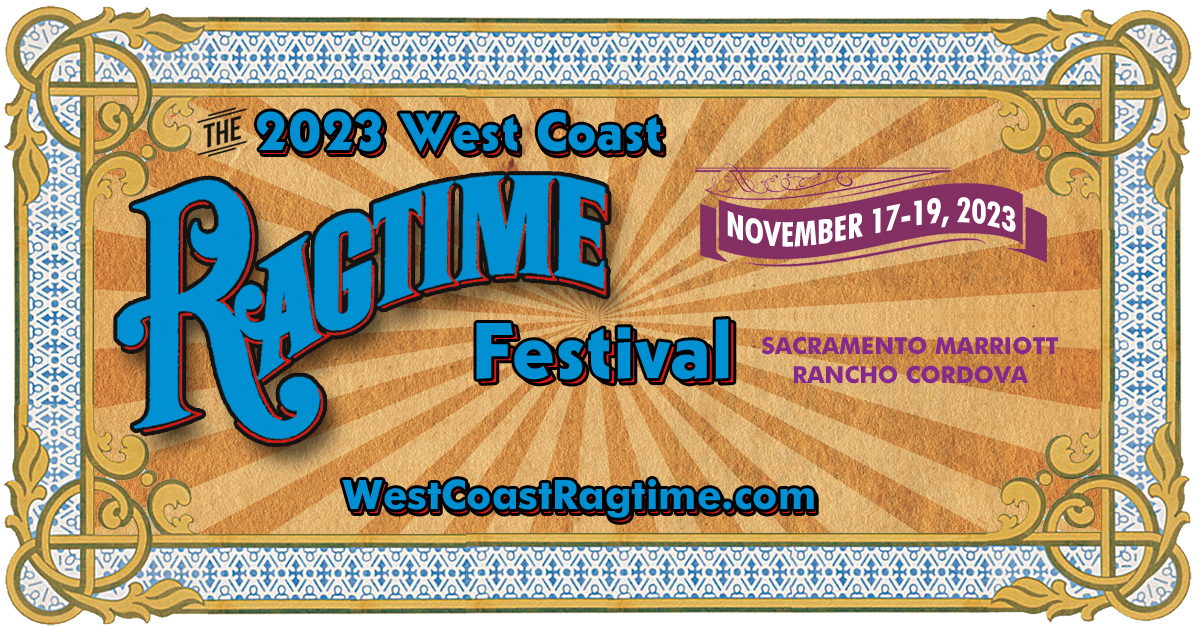 In February 1945, a moment in time when he should have formed his own regularly working group, Shavers joined the Tommy Dorsey Orchestra. It may have been a good move on a financial basis. Dorsey treated him well and Shavers broke barriers as Dorsey's first African-American soloist (not counting Sy Oliver who worked with Dorsey as an arranger and occasional singer), but it meant that he would be a featured sideman rather than a leader. It also meant that he was no longer a major part of jazz's modern jazz scene.
Shavers had three different stints with Dorsey with the first one lasting until 1952. He occasionally recorded with others including Walter "Foots" Thomas, Herbie Haymer, Ella Fitzgerald, Bud Freeman, Coleman Hawkins, Charlie Ventura, a reunion of the Mills Blue Rhythm Band, Ziggy Elman, and the Esquire All-American 1946 Award Winners. With the latter, he took remarkable high-note solos on "The One That Got Away" and "Blow Me Down" and joined in the merry making by making fun of Dixieland on "Moldy Fig Stomp" while showing that he could play quite credibly in the style (knowing what he was satirizing). He was tapped now and then for all-star events including the famous Lionel Hampton Pasadena concert in 1947 that resulted in a memorable rendition of "Star Dust."
But most of his work was with Tommy Dorsey. And no matter how spectacular he played (and occasionally sang) during his features, he was just a small ingredient in the Dorsey shows. While swing evolved into bebop and West Coast cool jazz elsewhere, Shavers was mostly employed as part of Dorsey's swing shows which increasingly became nostalgia-oriented. He was never going to gain much fame that way.
In 1952, Shavers left Dorsey for a time and did some work for producer Norman Granz, participating in some of the studio jam sessions for Granz's Clef label, recording with Billie Holiday, and touring with Jazz At The Philharmonic. One studio date found him sharing the spotlight with Charlie Parker, Johnny Hodges, Benny Carter, Flip Phillips, Ben Webster and the Oscar Peterson Quartet, faring quite well. On a recorded Jazz At The Philharmonic concert, he was teamed with the always fiery and competitive trumpeter Roy Eldridge, winning their explosive tradeoff by hitting higher notes cleaner and with wit during an accurately title "The Trumpet Battle." He was also part of a marathon four-Lp set led by Fred Astaire (which also included Flip Phillips and the Oscar Peterson Quartet), toured Europe and the US in 1953 with JATP, and recorded with Gene Krupa (in a sextet), Georgie Auld, and Louis Bellson. In addition, he had a stint with Benny Goodman in 1954.
Strangely enough, Norman Granz never recorded Charlie Shavers as a leader as he did with most of his solo stars, exposure that would have helped Shavers become better known. But perhaps that was because the trumpeter kept on returning to Tommy Dorsey's band. He was with TD up until the trombonist's death in 1956 and even continued for a time with the ghost orchestra.
Other labels showed some interest in Shavers. He enjoyed recording with strings in 1955 for Bethlehem's The Most Intimate album and on Gershwin, Shavers & Strings. On November 4, 1955 he recorded a John Kirby tribute album with Maxine Sullivan which was followed up by a set of Andy Razaf songs. There was also a third Kirby tribute set in 1957 (Flow Gently, Sweet Rhythm) that brought together Shavers with Bailey, Procope, pianist Billy Kyle, and Sullivan. There was even talk of having the group tour, but since Procope was a member of Duke Ellington's orchestra and Kyle was with the Louis Armstrong All-Stars, that never happened.
Shavers was often employed during the next decade as one of the studio trumpeters utilized for big band recordings. He appeared in trumpet sections behind many singers which was not a way to gain fame but did result in steady pay checks. There were some combo dates (including with Budd Johnson, Hal Singer, and Coleman Hawkins), an association with Charlie Barnet's occasional big bands, and some record dates as a leader including 1957's We Dig Cole, 1958's Charlie Digs Paree, 1959's Charlie Digs Dixie, and a series of albums for Everest (Girl Of My Dreams, Here Comes Charlie, Like Charlie, At Le Crazy Horse Saloon In Paris). The latter sessions sought to capitalize on the surprise success of trumpeter Jonah Jones during the period, featuring Shavers at the head of a similar quartet. He plays brilliantly on all of those sets but none were big sellers.
As Charlie Shavers entered his forties, he continued playing in an unchanged style. While he was aware of and liked bebop, he remained essentially a forward-thinking swing player. In 1963 he briefly joined the Tommy Dorsey Orchestra (led by Sam Donahue) for the last time but otherwise he was primarily heard at the head of his own quartet. The recordings largely stopped after 1964 but Shavers remained popular enough overseas to regularly tour Europe in addition to Japan, South America, and Canada. While his playing faded a little, he can still be heard close to his peak in early 1970 on albums made with tenor-saxophonist Budd Johnson called The Last Session, Ya Ya, and Live.
Soon after those sessions, Charlie Shavers contracted throat cancer. He passed away on July 8, 1971 when he was just 50. Consistent with his career, his death was completely overshadowed and largely overlooked because Louis Armstrong had passed away two days earlier!
Scott Yanow, who wrote about Charlie Shavers in his book Trumpet Kings and recently released Life Through The Eyes Of A Jazz Journalist (available from www.amazon.com), can be contacted at [email protected].