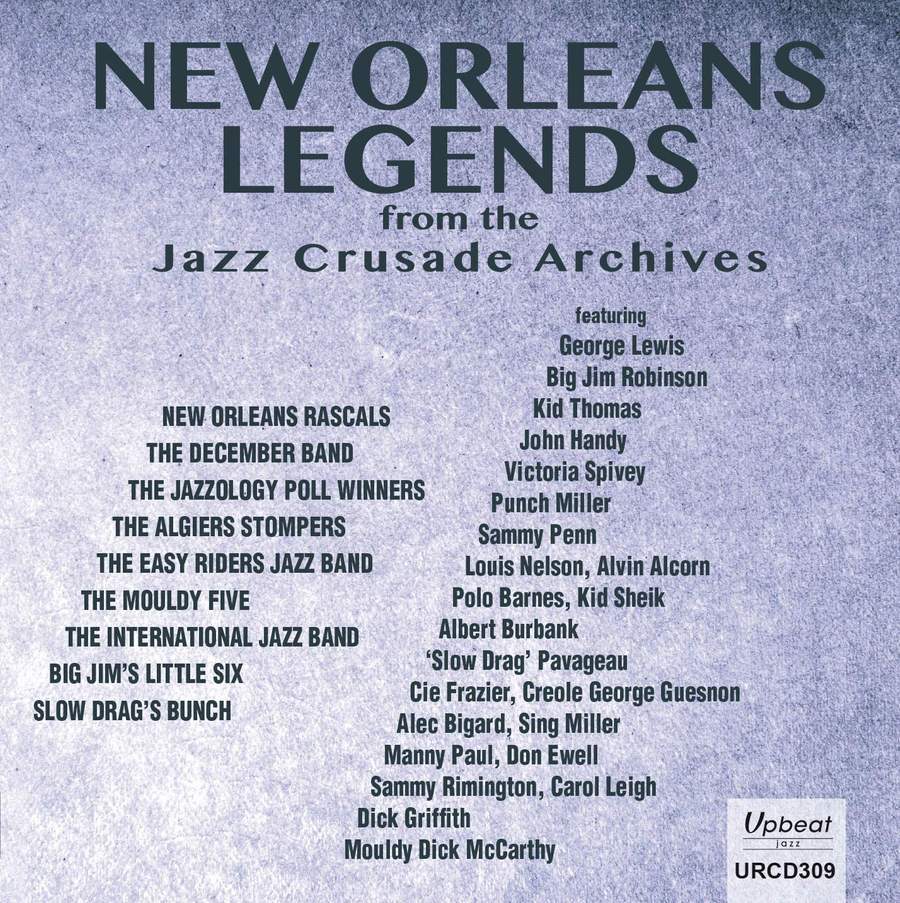 Big Bill Bissonnette (1937-2018) was a spirited trombonist (inspired by his idol Jim Robinson), an occasional drummer, and the leader of the Easy Riders Jazz Band. However his greatest significance to music was as an active advocate of New Orleans jazz. In the 1960s he organized many concerts and tours of the Northern United States for veteran New Orleans musicians. He would often bring them up to Connecticut where the Easy Riders were based and record sessions for his Jazz Crusade label. After a period off the scene, in 1992 he published his excellent musical memoirs The Jazz Crusade and reactivated his label, documenting dozens of sessions until his retirement in 2006. The Jazz Crusade catalog is now owned by Upbeat which has been reissuing some of the best recordings.
New Orleans Legends has 15 selections dating from 1963-69 (for some reason the actual recording dates are not listed), featuring many of the all-stars along with members of the Easy Riders. The music is the type that Bissonnette championed. The ensembles are rambunctious, the solos are a logical outgrowth of the ensembles and often feature musical "comments" from the other players, there is plenty of rhythmic riffing, and honest emotion is emphasized over flawless articulation.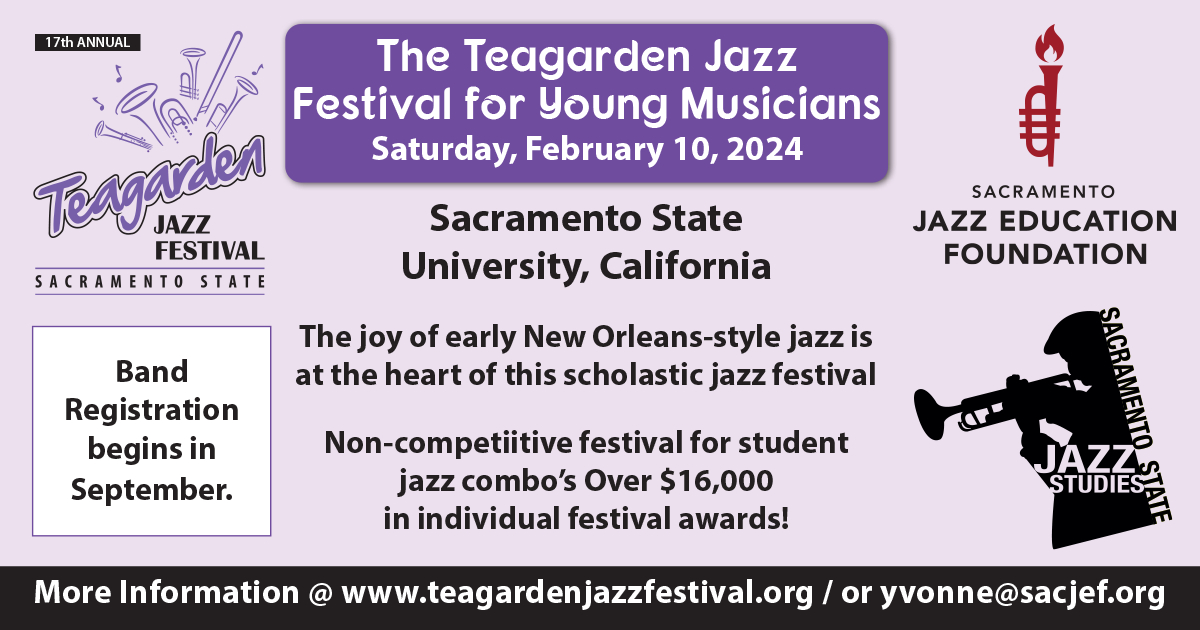 Each performance has a different lineup and featured along the way are such notables as trumpeters Alvin Alcorn, Kid Thomas Valentine (always a favorite of Big Bill's), Fred Vigorito, Kid Sheik Colar, and Punch Miller, trombonists Jim Robinson, Louis Nelson and Bissonnette himself, clarinetists Polo Barnes, Sammy Rimington (also on alto), Albert Burbank, and George Lewis, saxophonists Capt. John Handy and Emanuel Paul, pianists Bill Sinclair, Don Ewell, Sing Miller, and Cyril Bennett, banjoists Dick Griffith and George Guesnon, bassists Dick McCarthy, Slow Drag Pavageau, and Joe Butler, and drummers Alec Bigard, Art Pulver, Barry Martyn, Cie Frazier, and Sammy Penn, plus a vocal apiece by Victoria Spivey and Carol Leigh. In addition to ten numbers chosen from previous Jazz Crusade albums ("Kid Thomas Boogie Woogie" is especially hot), there are five previously unreleased selections. Of these, a particularly exciting version of "Bugle Boy March" features seven horn players (Bissonnette gets to play next to Jim Robinson) including several fine musicians from Japan.
In addition to including plenty of enjoyable performances, New Orleans Legends serves as an unofficial tribute to Big Bill Bissonnette's enterprising skills and the music that he loved.
New Orleans Legends
(Upbeat URCD 309, 25 selections, TT = 72:28)
www.upbeatmailorder.co.uk