Most musicians can name milestone moments in their careers where they were introduced to something that changed their perspective on the art. One that stands out to me was in 2006 when I first heard Hot Jazz played live by Duke Heitger's band on the steamboat Natchez in New Orleans, while on my first trip there with my dad. When I heard the music played live, I realized there was an energy to it which the records I'd been previously listening to only partially captured. Since then, I've been thrilled to hear more and more incredible contemporary interpretations and movements in Hot Jazz music, but the one that took the cake for me the moment I first heard about it was Mike Durham's Classic Jazz Party, or the Whitley Bay Jazz Festival as it is also known, in Newcastle-upon-Tyne, England.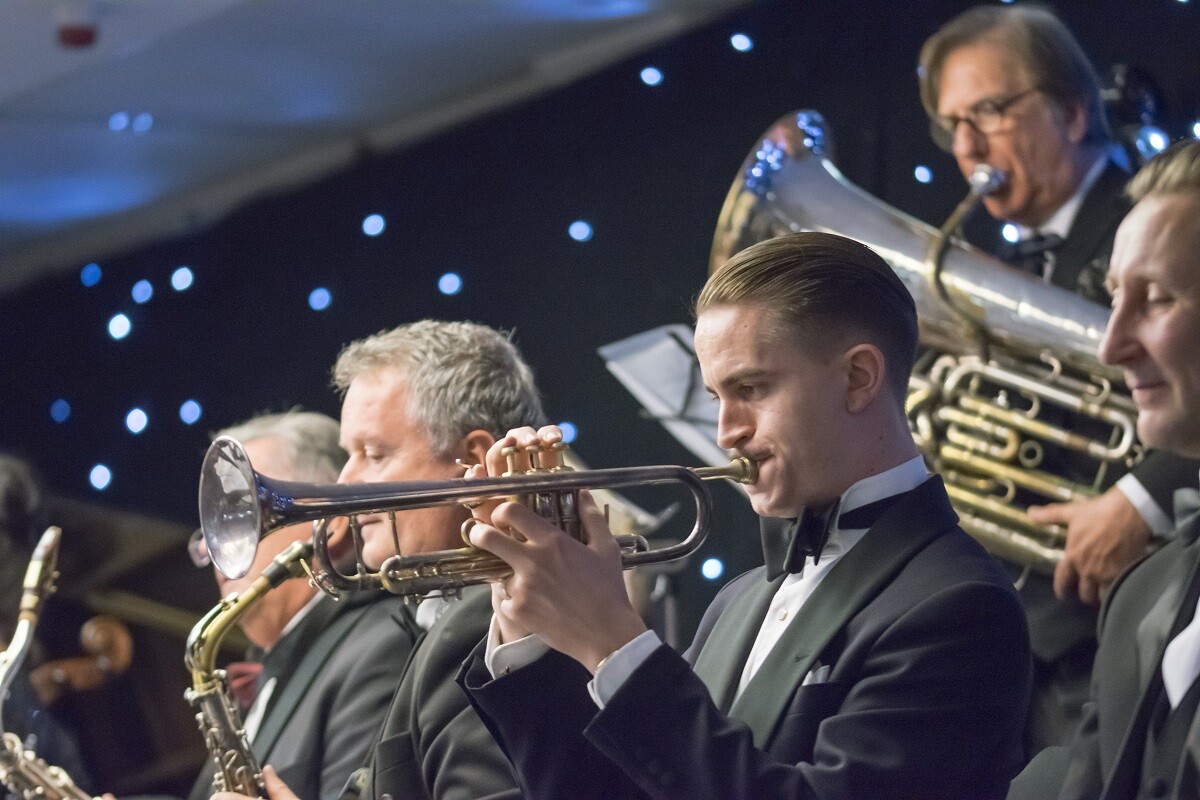 Fast-forward to 2013, and you find me a Junior in High School digging deep into the music. One day, on one of my favorite YouTube channels, Atticus Jazz, run by Emrah Erken of Zurich, Switzerland, posted a few videos of the festival which included some on my musical heroes from all over the world, doing the music of the Coon-Sanders Original Nighthawks Orchestra, and impeccably so! I was floored, and began to search. Michael Steinman had videos of the same bunch doing the King Oliver Dixie Syncopators, and other still had posted sets of McKinney's Cotton Pickers, the Hot Fives, even the Frankie Trumbauer Orchestra—all with original instrumentation and arrangements. What was this place? Paradise? I had to get there.
With each year came more and more videos, and better and better music, played right—no corn, no caricature, just right. As I got older and began meeting some of these faces, I'd often start by saying how much I enjoyed seeing them in "X" or "Y" set, to which they responded almost universally, "Man, Whitley Bay is the place to be!" Then, in 2019, I saw that they were offering a new opportunity to come to the festival, see the greats, and be a part of the music. This was the Young Talent Award.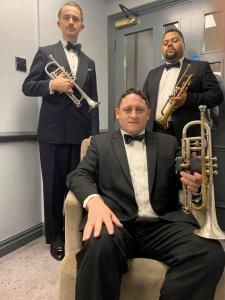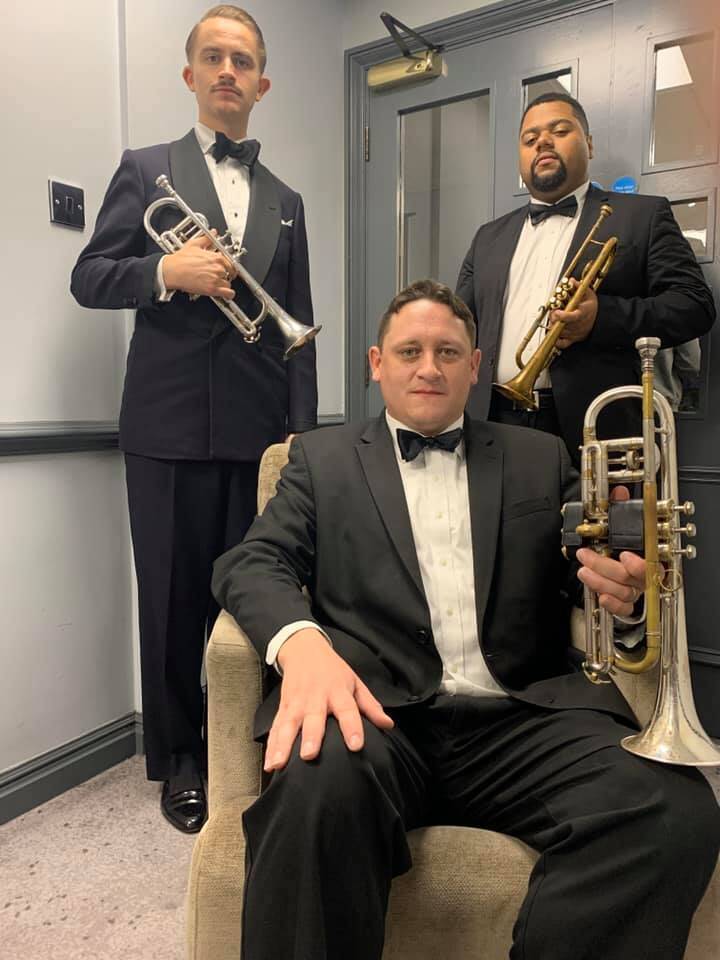 I wasn't sure if I would be good enough to get such a thing, until I got to hang out with Julio Schwarz-Adrade in London back in March, and he suggested I go for it. Michael McQuaid, a friend of mine for many years and a major force at Whitley Bay, also suggested I try, so I finally decided, "why not?" As luck would have it, despite there being many other applicants I was selected as the first recipient, and so on Tuesday, October 29, I boarded a plane with Mike Davis at JFK, and off to Newcastle we went.
The festival is hosted in the Village Hotel and Ballroom north of Newcastle, and in addition to rehearsal and performance spaces, it hosts the musicians. I took full advantage of this as an opportunity to meet and hang with some heavy cats, including my friends Andy Schumm and Dave Bock from Chicago, Mike from NYC, and the entire Vitality Five. But what was also so thrilling was meeting so many new faces and connecting over our love of each other and the music. People like Matthias Sueffert, Spats Langham, David Boeddinghaus, Enrico and Cia Borsetti (who live just a stone's throw away from where my family comes from in London!), Malcom Sked, Emrah Erken himself, and others who I wouldn't have otherwise met until years later were now suddenly my friends!
Mike Davis put it best when he said, "It's like a big family reunion," and if that's the case, then everyone's favorite "auntie" is surely Patti Durham. She and her late husband Mike (who set up the festival), have arguably done more for contemporary performers of Early Jazz than most anybody. By creating a space for this music to flourish, live and breathe, she has brought about a whole new wave of interest in all things Hot, while simultaneously being so sweet. Of course this also wouldn't have happened without the assistance of the other favorite "cousins" Claus Jacobi, Michael McQuaid, Marilyn and Allan Walton, and Jonathan Holmes (who I had many incredible discussions with about obscure topics like British dance band saxophonists, Frank Guarente, a harpsichord version of "West End Blues," and American bands visiting Britain—I told you, these are heavy cats). This team deserves a Nobel Peace Prize for their efforts.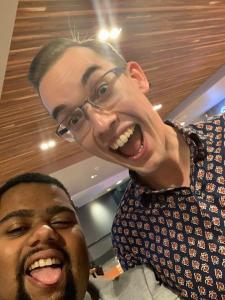 The music. Well, let me put it to you this way: have you ever imagined, for instance, what a night at the Greystone Ballroom in 1927 would have been like. Well, picture a set of the Jean Goldkette Orchestra played by the best interpreters in the world playing the original arrangements with solos performed in an informed yet original style, followed by a set of McKinney's Cotton Pickers played with the same mentality. Now, you get an idea of what the hallowed walls of that Detroit institution sounded like. But what's that? It was performed in 2019? In the North of England? No way! But yes. That's Whitley Bay. Sets you dream about—The Louisiana Five, the Washboard Rhythm Kings, New Orleans in the '20s, the Mills Blue Rhythm Band, Bix and Louis jamming it out after hours—it was all there that weekend, and we were all there too. I've never seen anything like it.
After a weekend of that, incredible after-hours jams, listening parties, trips to the Tyne riverbank, and making enough new friends to merit a whole new contact list, you can imagine I was beyond worn out. But I wasn't sad like I thought I would be. Sure, the goodbyes were sad, but what made up for it was the knowledge that such a place, or rather such an institution exists. With an alumni list like David Sager, Cécile McLorin Salvant, Norman Field, and countless others, I felt honored to have even been a part of such an incredible thing. It is incredible that such a place exists.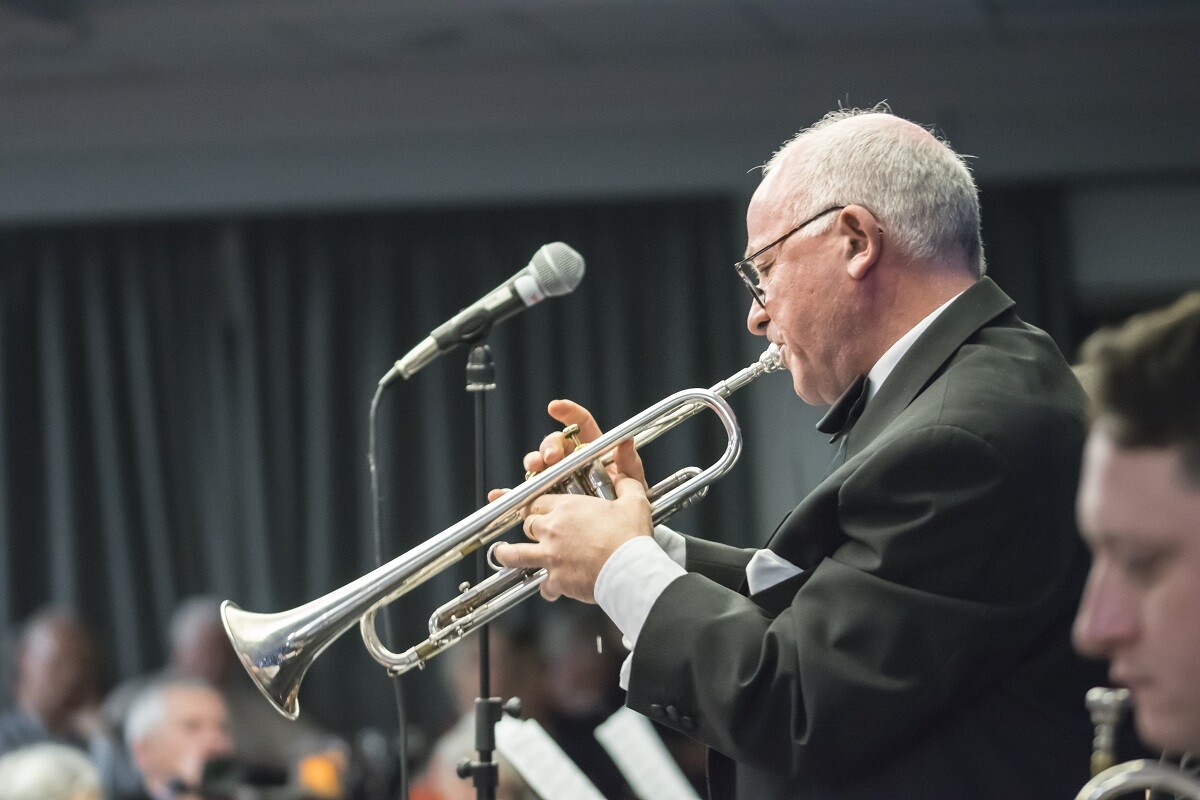 For the musicians, it's an opportunity to practice their craft at its best, exchange ideas, and develop it the same way that their heroes did. For listeners, it's a chance to hear, in person, what this music is supposed to sound like in all of its glory. And for Jazz fans the world over, the videos offer inspiration and excitement, with each year. But although the videos are incredible, like the records I'd heard before they only do the festival a fraction of justice. I cannot stress enough that if you love this music, you must go to the Jazz Party. There is nothing like being there in the thick of it. No comparison. The entire weekend was one of those milestone moments for me. I can't wait to go back.